Gifts for one year old: Ultimate Gift Guide
Gifts for one year old: The ultimate gift guide for this holiday season. I put a list of toys my boys loved when they were one year old and added some new popular toys as well. Hope this helps you as you shop this holiday season.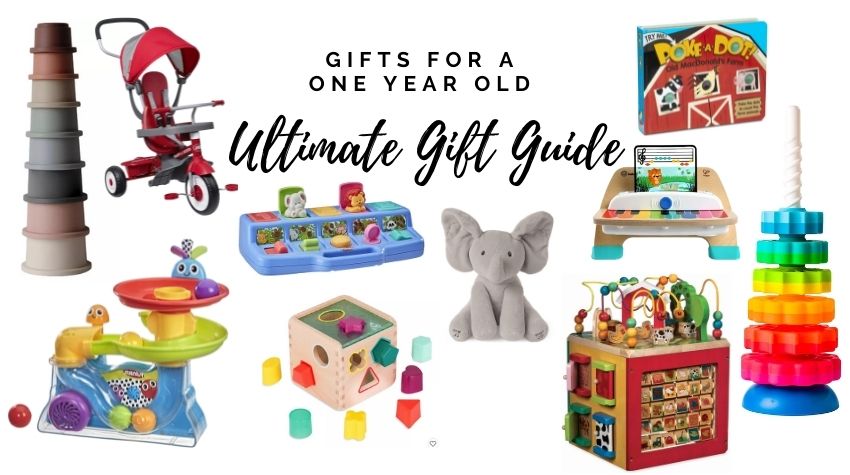 I'm here to help you shop for that perfect gift for your toddler. Make sure to check out my Ultimate toddler gift guide as well as my favorite toys over $50.
Gifts for one year old
I put together a list of gifts for a one year old. Most of these toys my boys had and played with. These are great ideas if you need them for a birthday or Christmas.
This was the first toy I thought of when writing this gifts for one year old blog post. This is one of my favorite toys my boys have had. They still play with it today and have so much fun.

I'm a huge fan of Fat Brain Toys and this is one of my other favorite ones.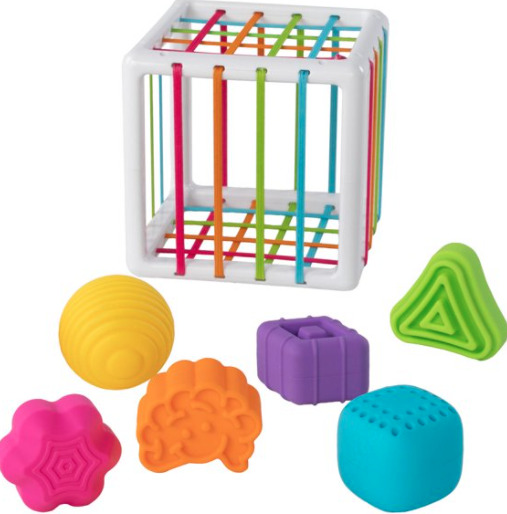 This ball popper is another great idea for Gifts for one year old. I got this for my boys and they would play with this for hours. I left this toy up at our cabin and they still play with it when we visit. This is a great fun and easy toy for one year old.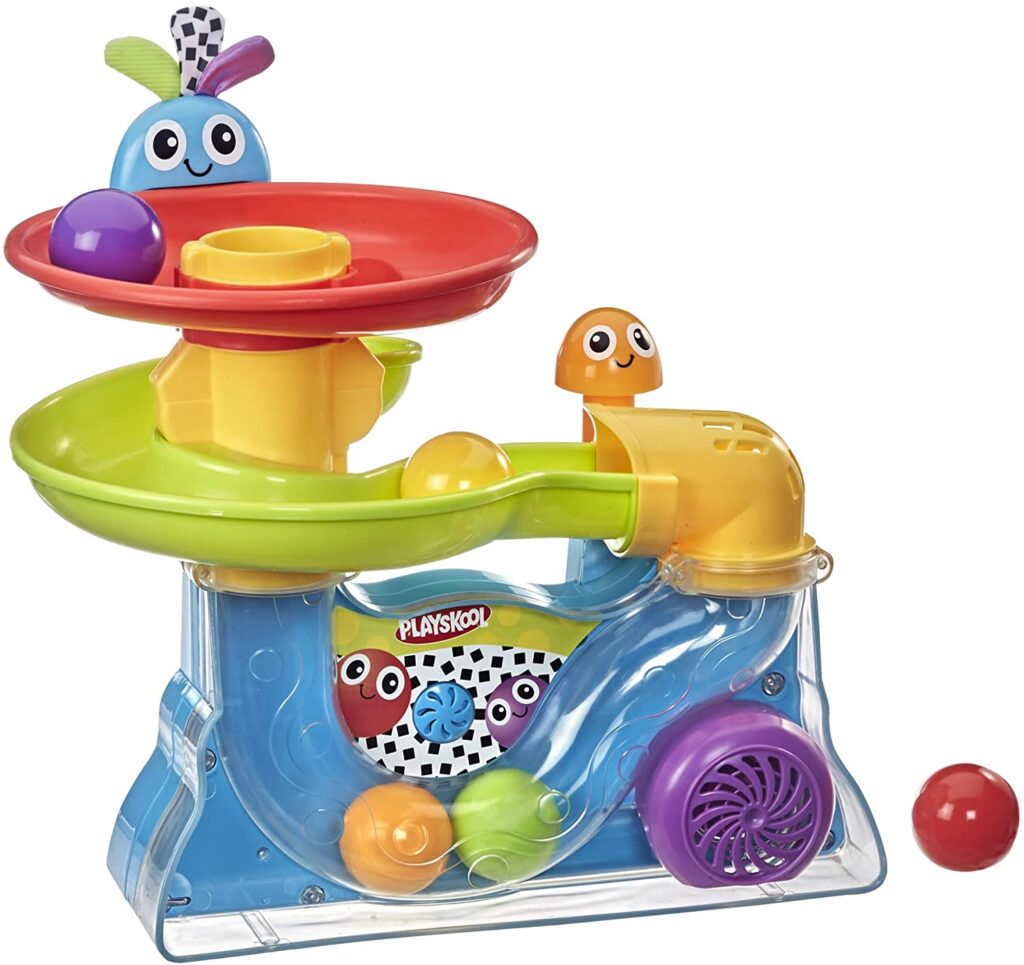 Another popularly ball game. I never owned this for my boys, but a lot of my friends had this for their kids and my boys loved playing with it when we visited.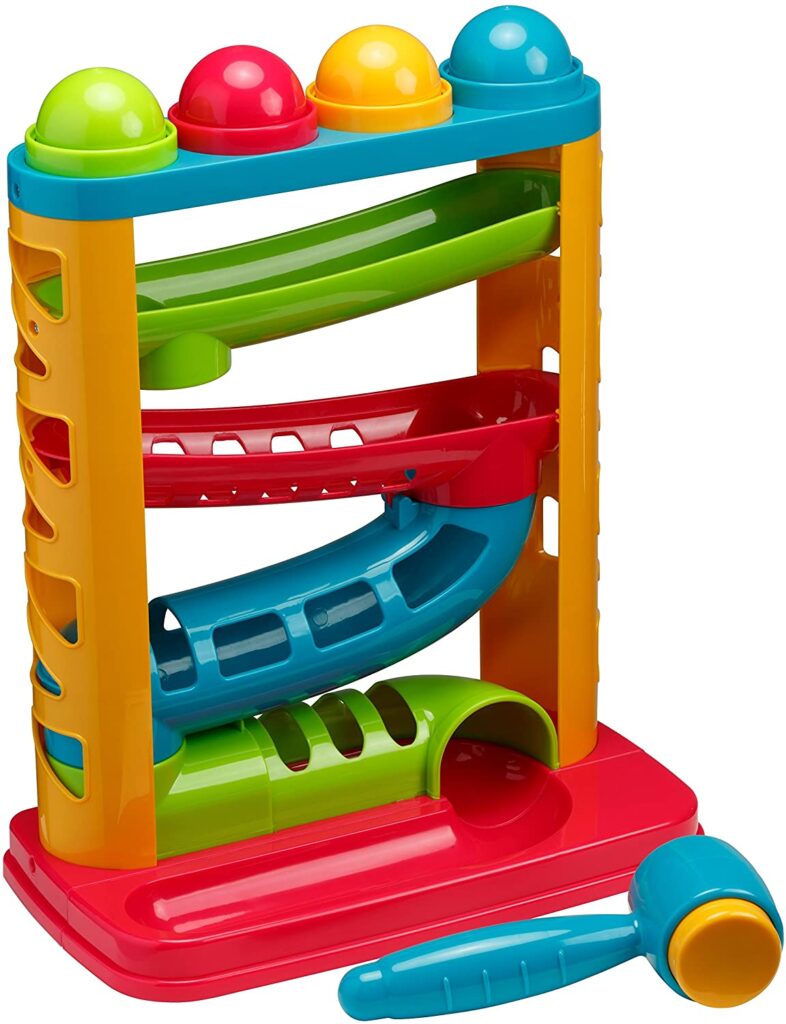 This is the first step to playing with legos. I would use these building blocks in the bath tub and in the sandbox. My boys got a lot of use out of these. I would sometimes just put 4 blocks in a bag and in the car they would have fun just putting them together and pulling them apart.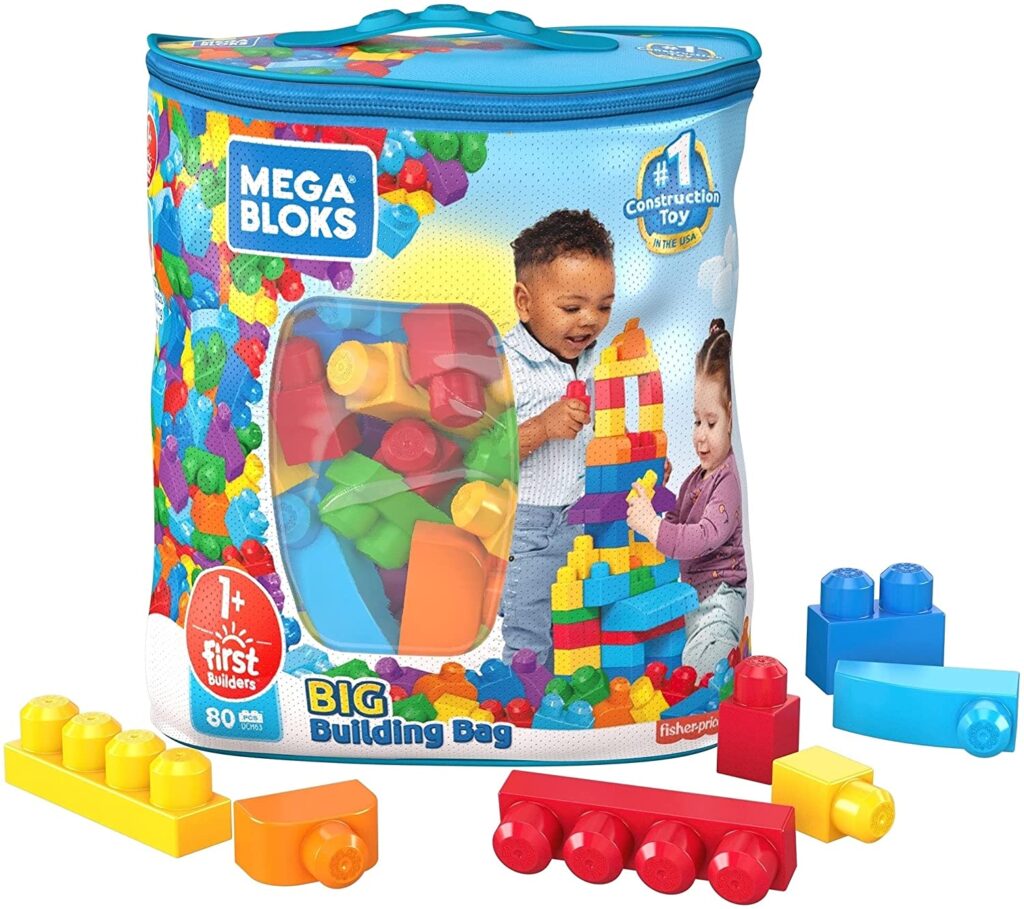 I got this piano for my boys and this is a toy that will grow with them as they get older. At first they had so much fun just pressing the piano keys and now my boys will follow the colors on the note card to make songs. This is an adorable music toy.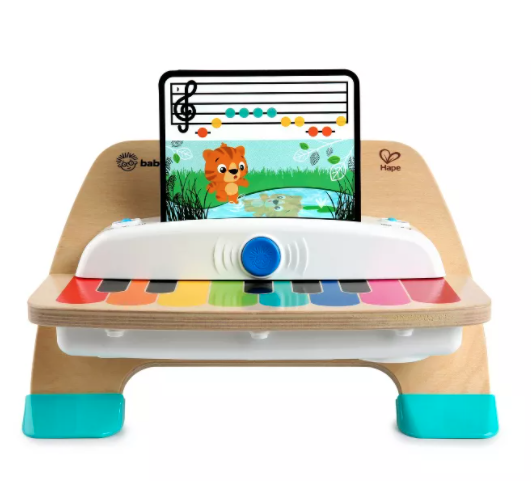 Poppin Pals Pop-up Activity (Walmart) (Amazon)
This is a great toy for the gifts for one year old. This toy is great to practice their fine motor skills because of how each button is different to get the toy to pop-up. At first they could only do a couple and as they got older they slowly learned how to do the harder ones. This is a really cute one to have around the house.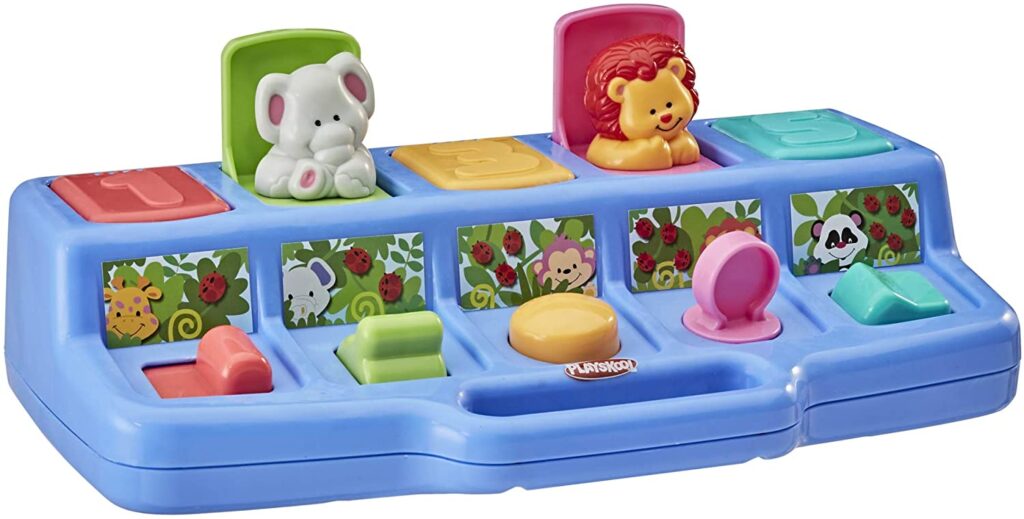 You can never go wrong with a shape sorter. This is a great way for your kids to learn shapes and work on those fine motor skills as they put the blocks through the different slots.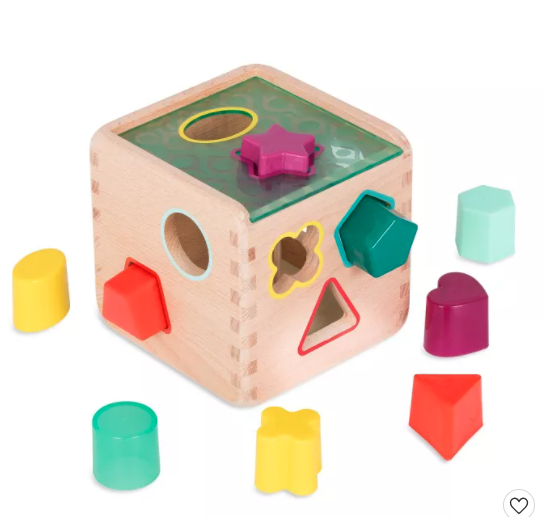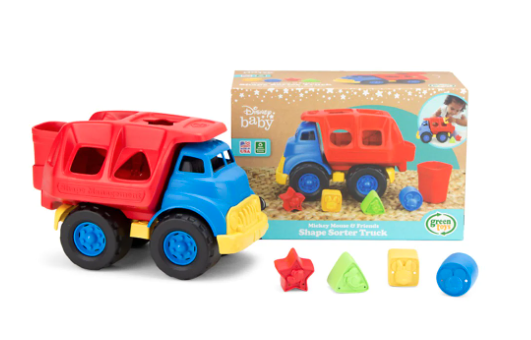 My boys loved their stacking cups and I would bring them everywhere with me. I would pack a couple at a time and they would just sit in the car and put two together and pull them apart. As they got older they loved putting little items in the cups.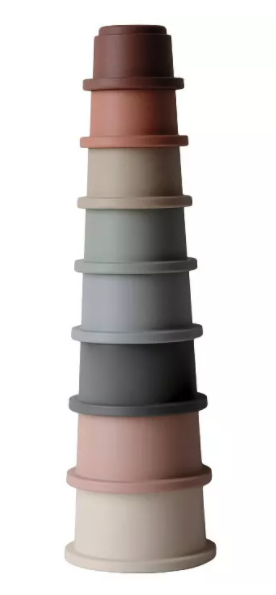 I got this for my boys when they were still learning how to sit up. I would prop a pillow behind them and they would play sitting up. As they got older they explore more around the cube and had so much fun. I'll occasionally pull it out and they still like to play with it.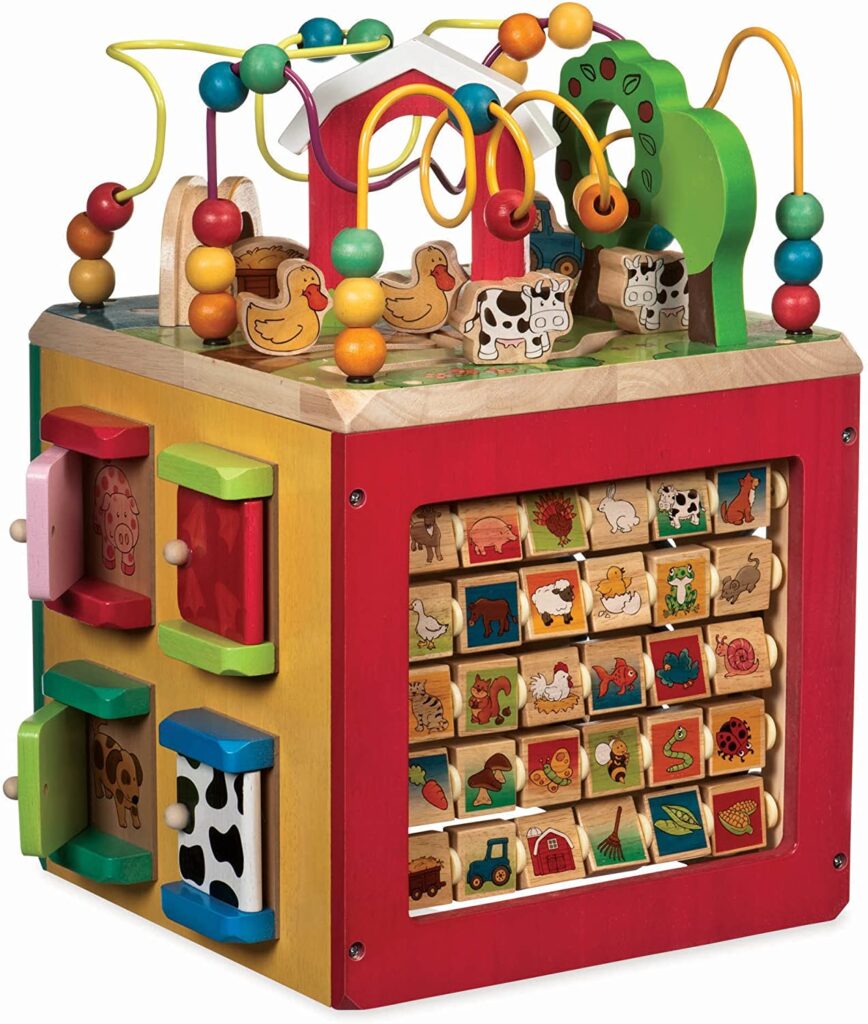 This was one of their most favorite stuffed animals. The cute song the Elephant sings and the movement of the ears was just so cute.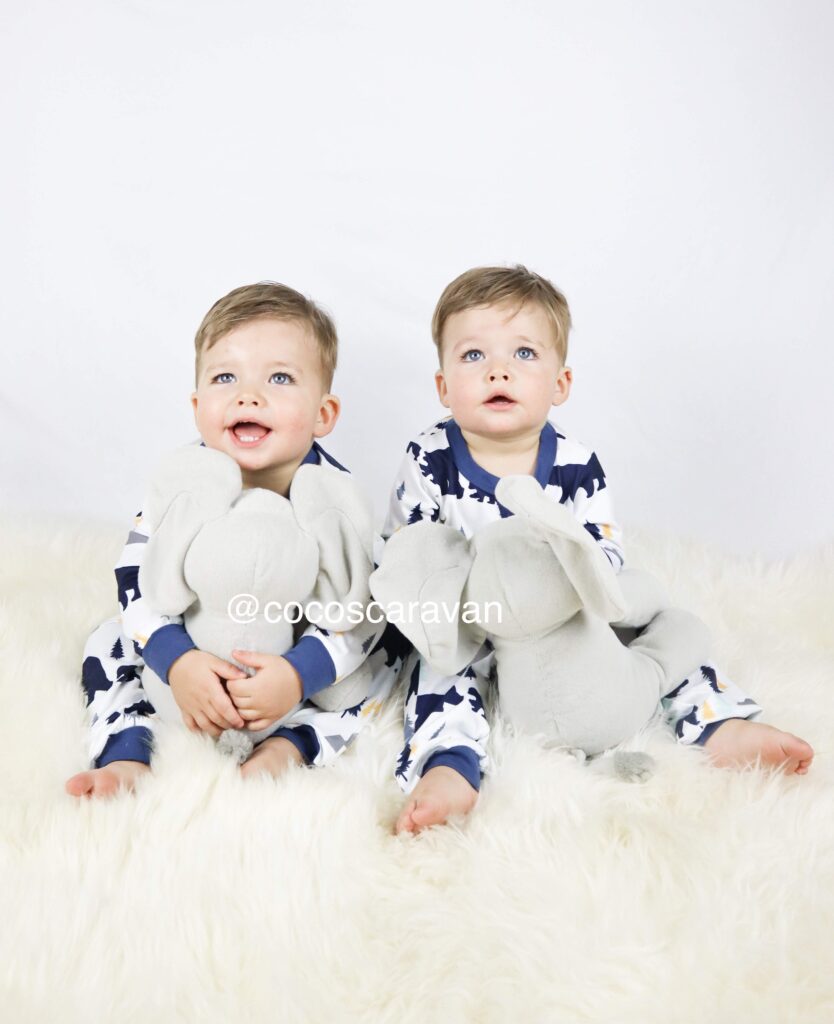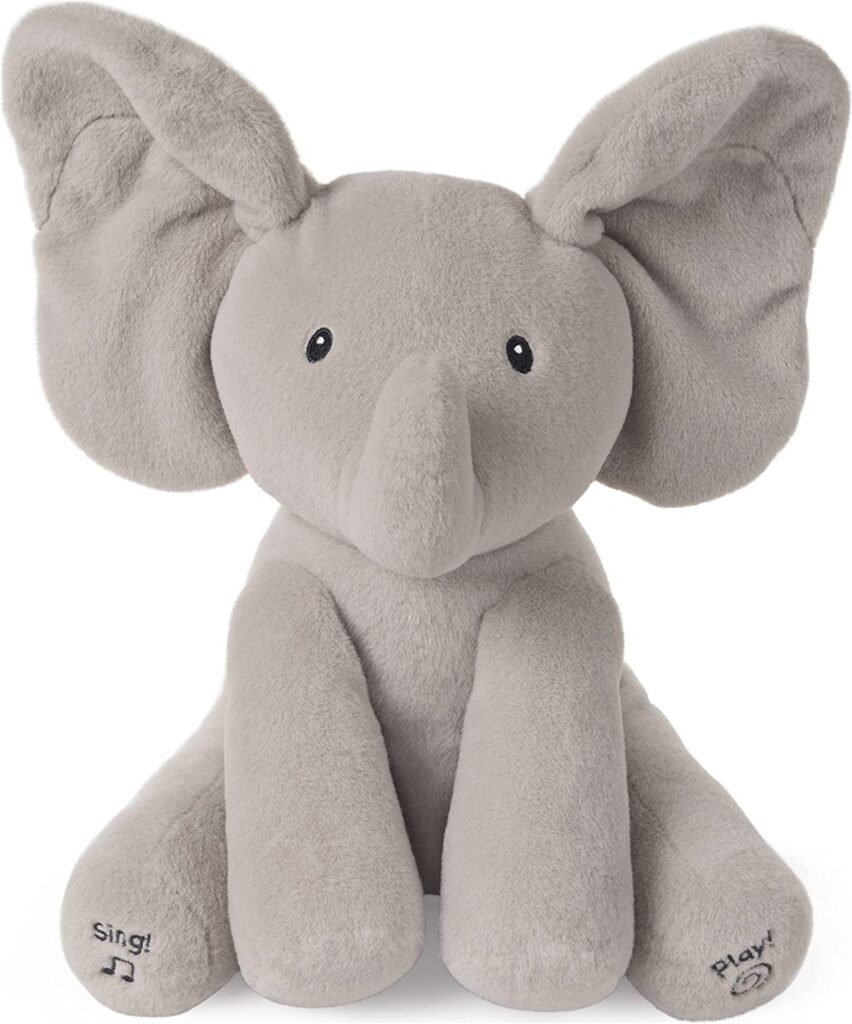 You can never go wrong with a quiet book. I love having these books for road trips or plane rides.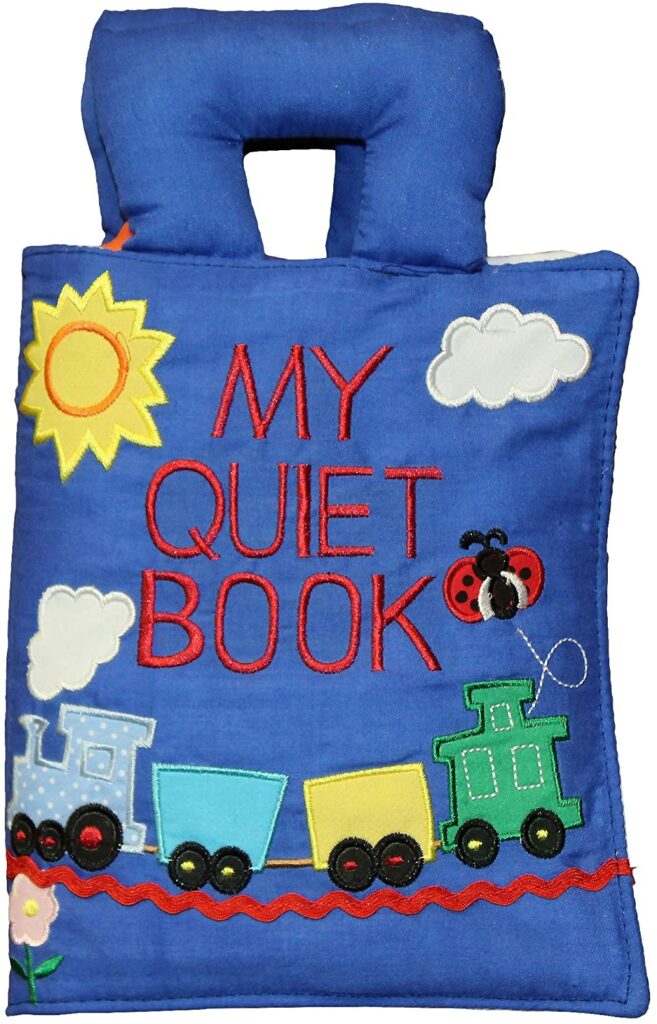 If you buy one book for their first birthday, buy this one. My boys would sit quietly with this book for so long. They love popping the plastic dots and hearing the sound. It's a great way for them to start learning how to count as well.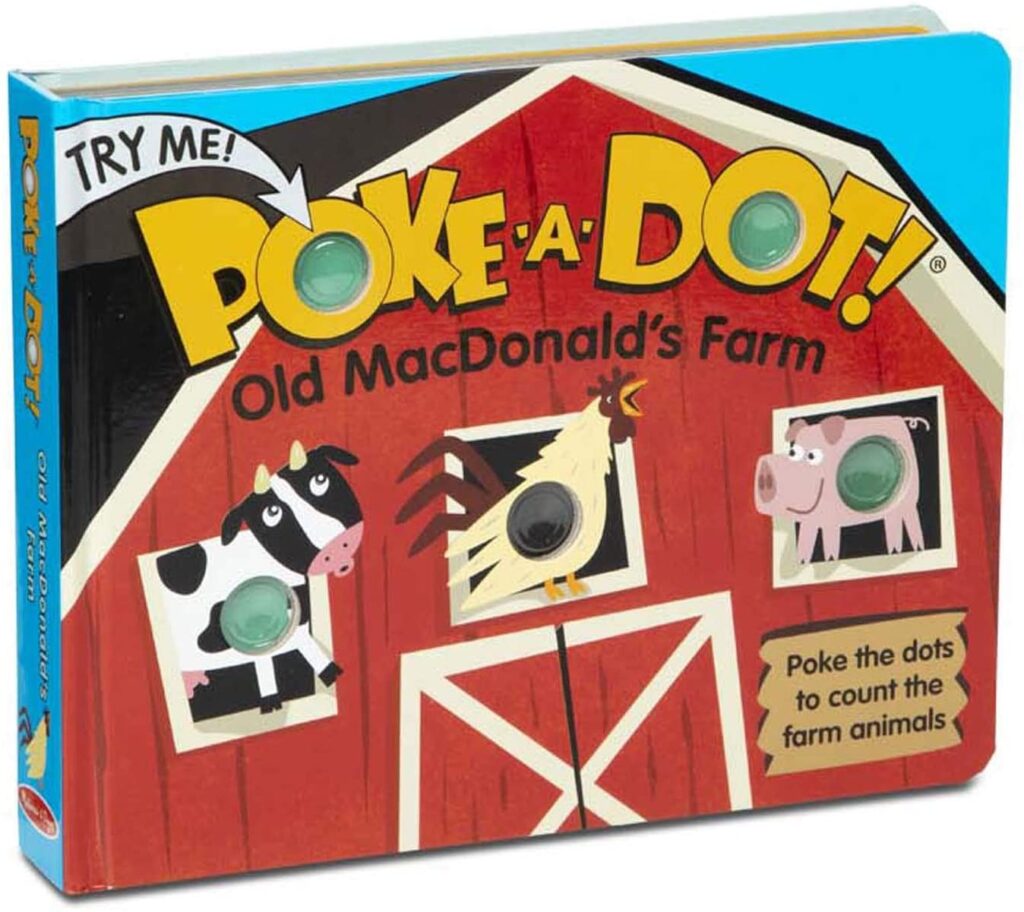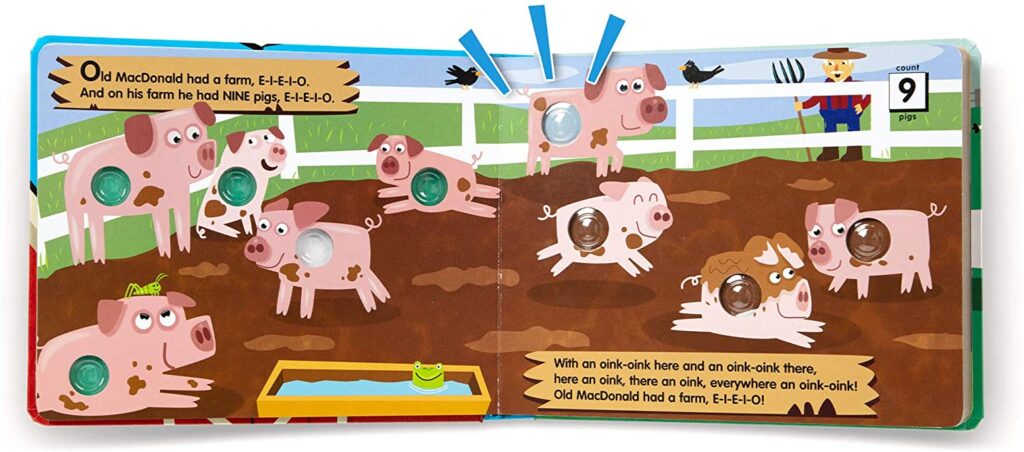 If you follow me on Instagram you know I'm always talking about Lovevery toys. They are hands down the best quality toys I have ever seen. Every toy is well thought out and exactly what they are suppose to be learning at that age. It is a subscription, but I think its well worth it. You can buy some single toys at Target if you don't want to commit to the subscription.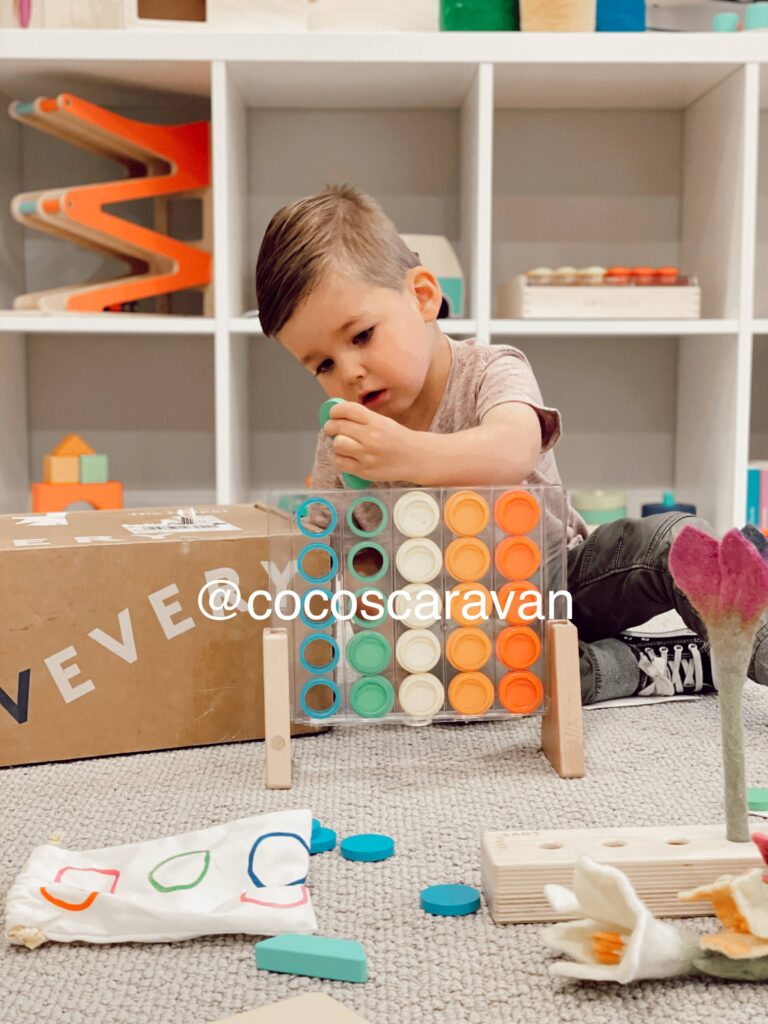 This block set is so adorable and you can purchase this set without committing to a subscription.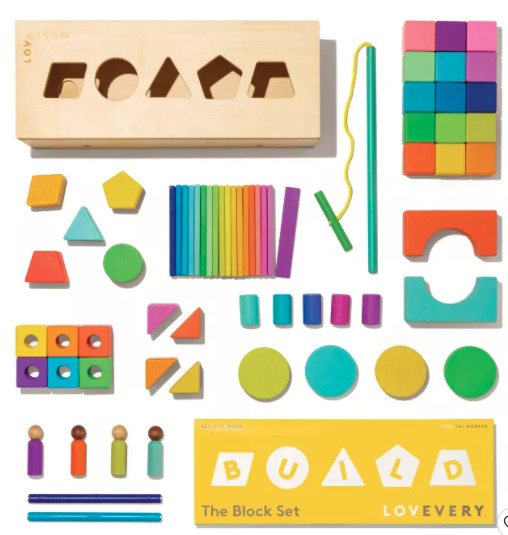 This is perfect for your kids who are still crawling and learning to walk. My boys loved this tunnel and would giggle and laugh as they went through. This is perfect for those winter months when you are stuck inside.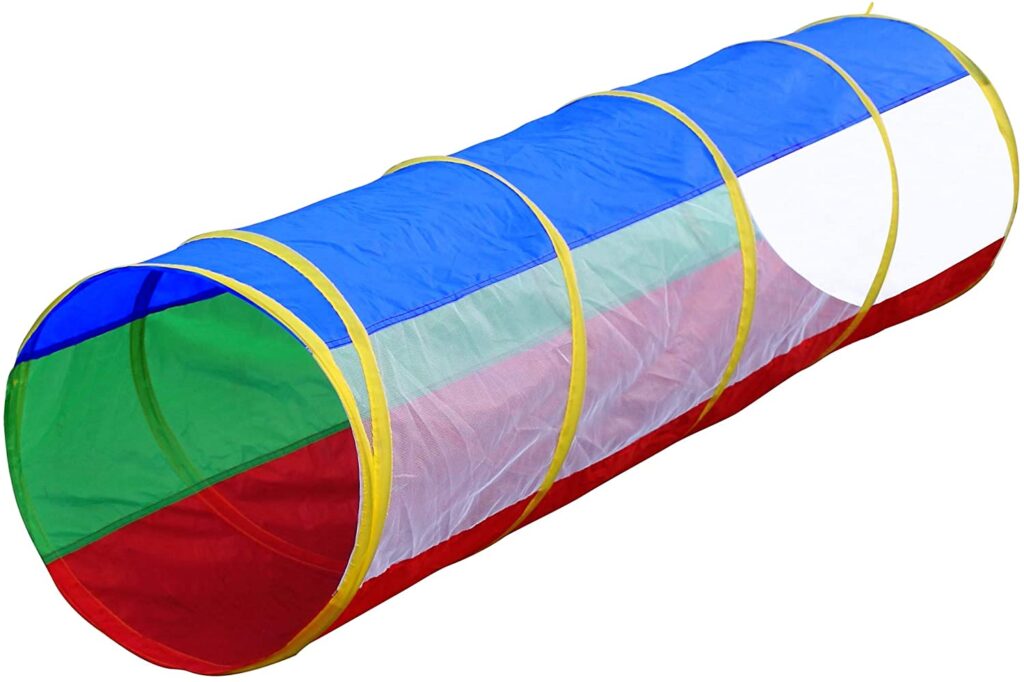 This train table is a perfect size for a one year old. I also love the train set that comes with table. The little hospital and firehouse are so adorable. My boys love their train table and still play with it.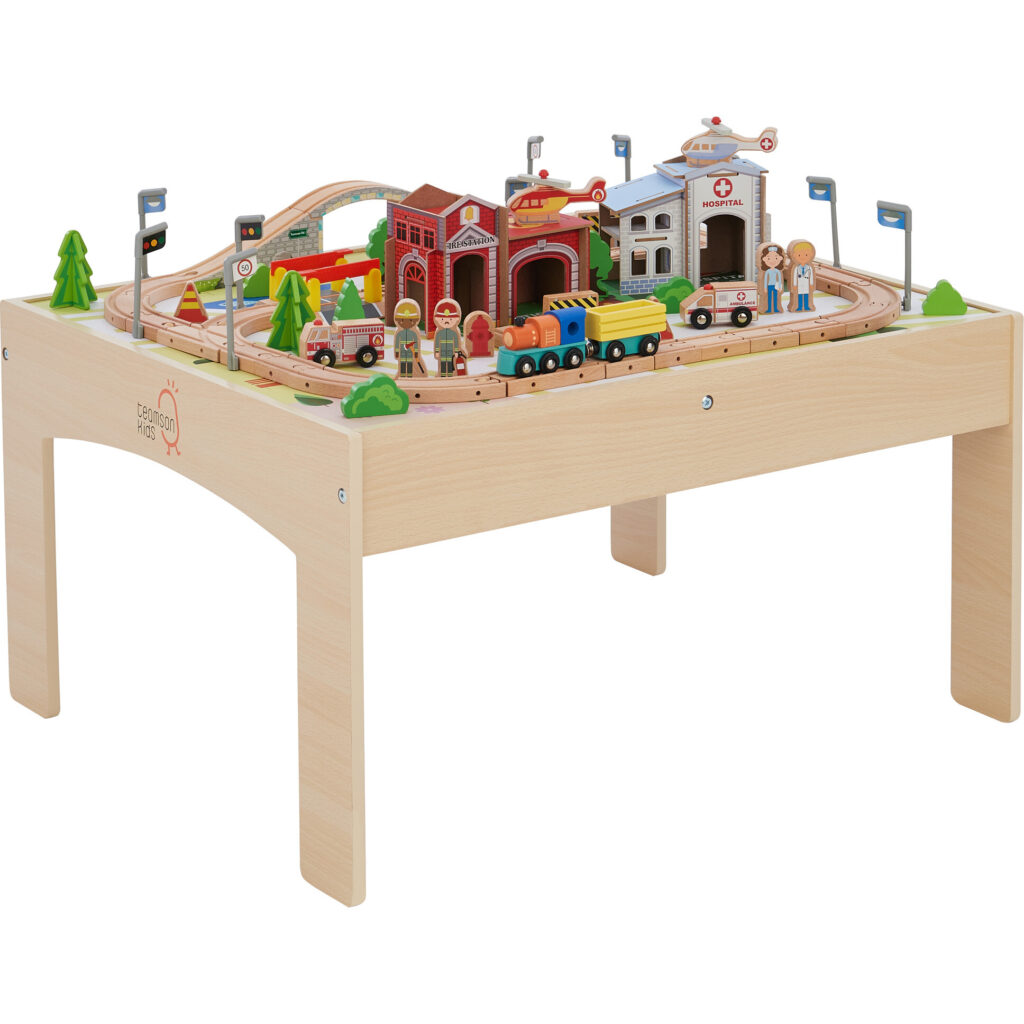 This tricycle is perfect for a growing kid. You can start by just letting them ride in it and as they get older you can take parts off and eventually it because a tricycle. I would take this to the mall or on walks and they loved it. See more of my outdoor bikes and ride on toys HERE.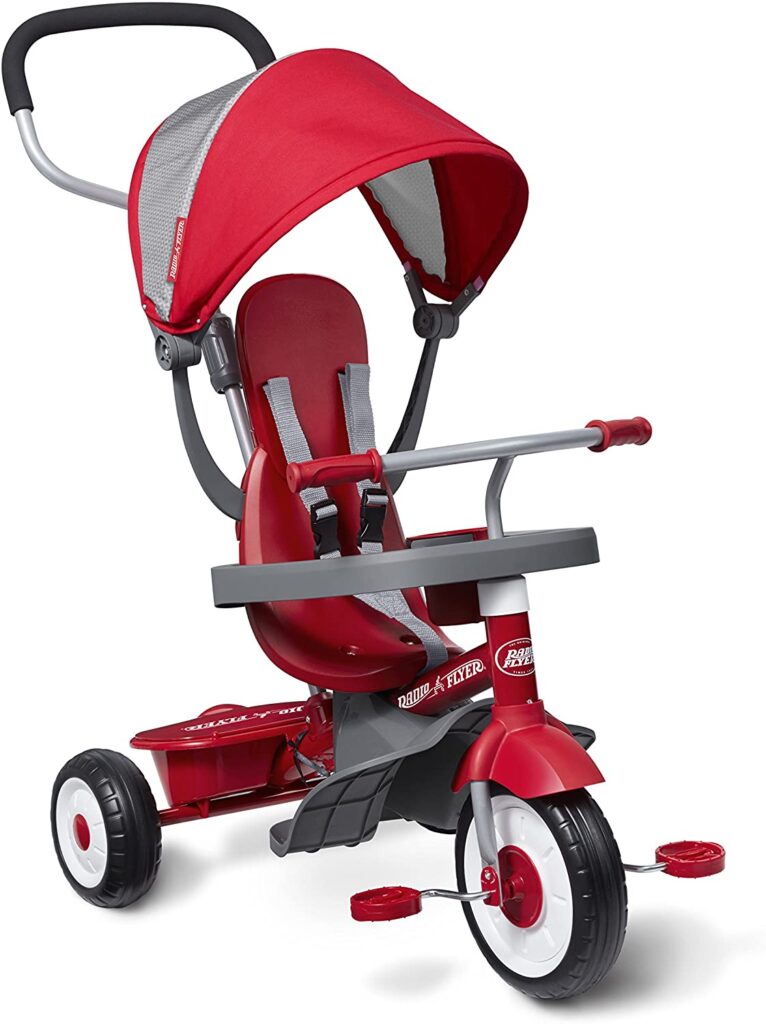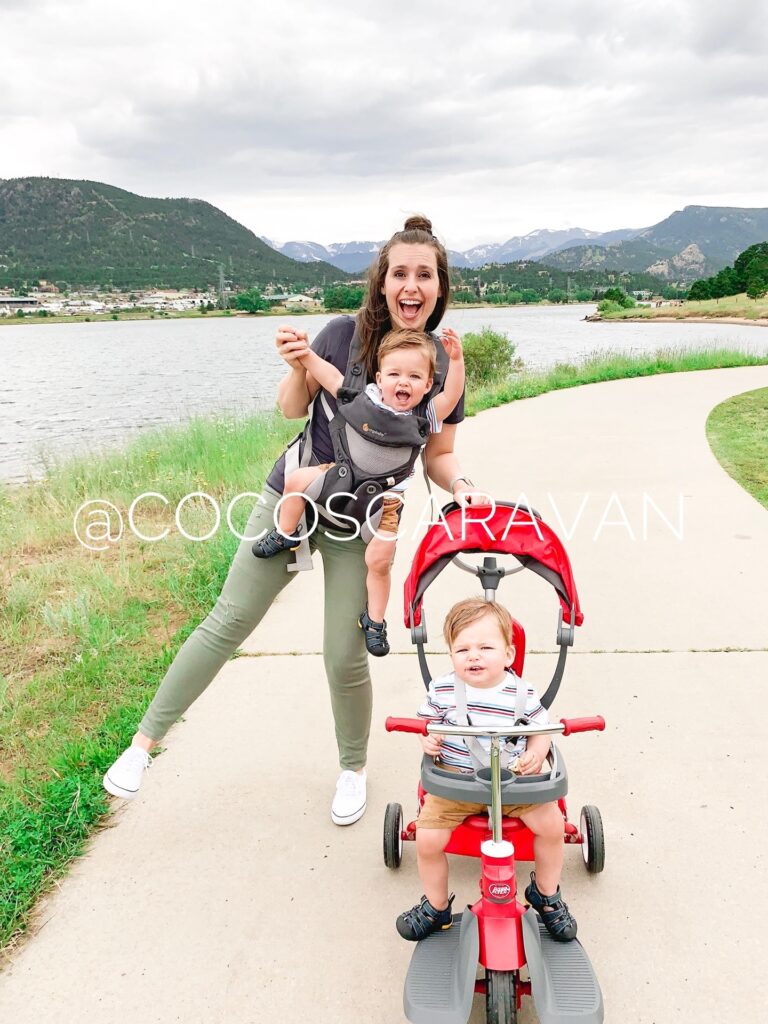 This is another great idea for gifts for one year old. This baby bicycle is perfect for kids to ride around indoors or outdoors. It's a good start to learning bikes.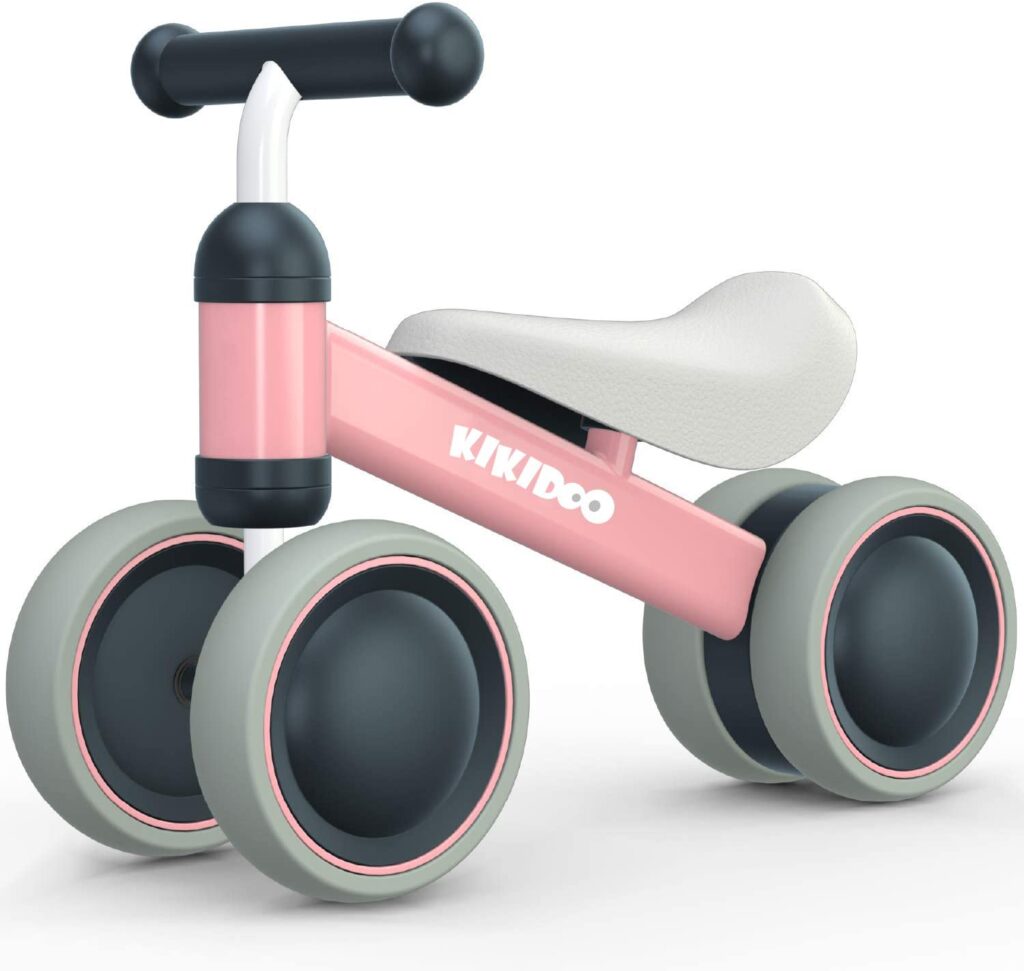 This post may contain affiliate links. See my Full Disclosure for further details
DON'T FORGET TO PIN THIS TO YOUR FAVORITE PINTEREST BOARD FOR LATER