6 of the best toddler bike and ride on toys
I put together a list of the best toddler bike and ride on toys. Summer is here and I thought it would be fun to share some of my favorite bikes and toys my boys use and love.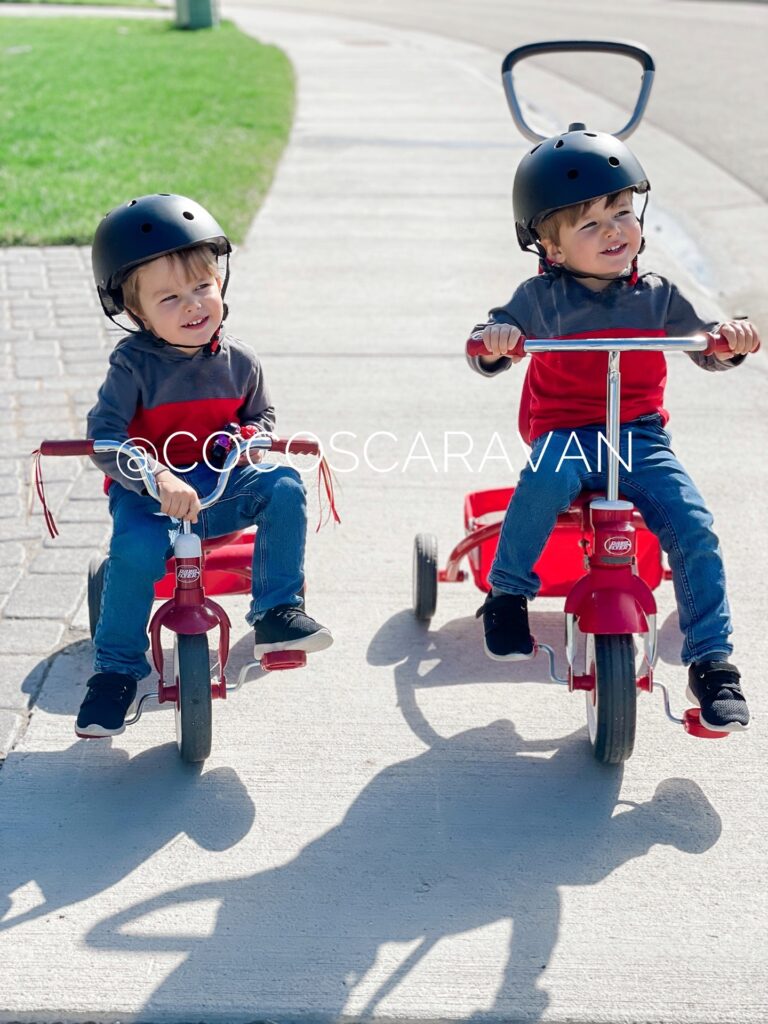 I didn't realize how much I enjoyed summer until having kids of my own. Kids need outdoor time to run around and get their energy out. They sleep better after being outside and even behave better. Check out my blog post where I share some of my favorite outdoor toys for toddlers.
Toddler Bike and Ride on Toys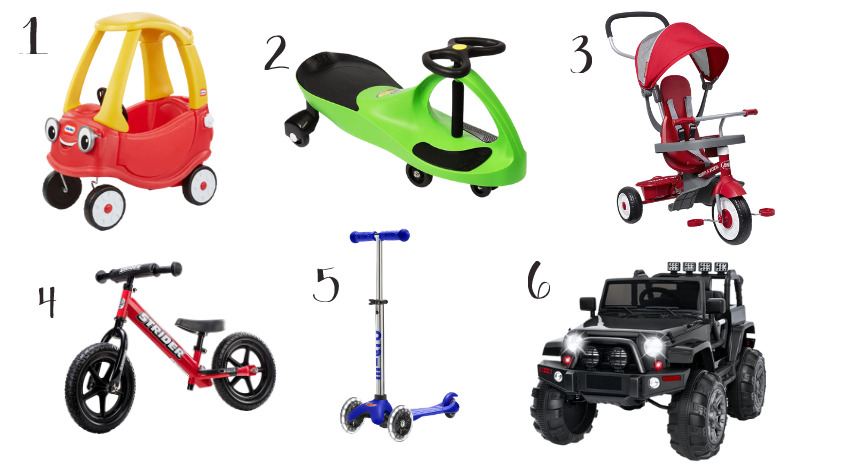 The little tikes foot car is the best beginner riding toy for toddlers. I got this when my boys were not even walking yet. They come with an insert so their feet don't touch the ground and you can push them around. As they get older you can remove the insert and they can start to push themselves. My boys love their cars and I even keep them inside during the winter.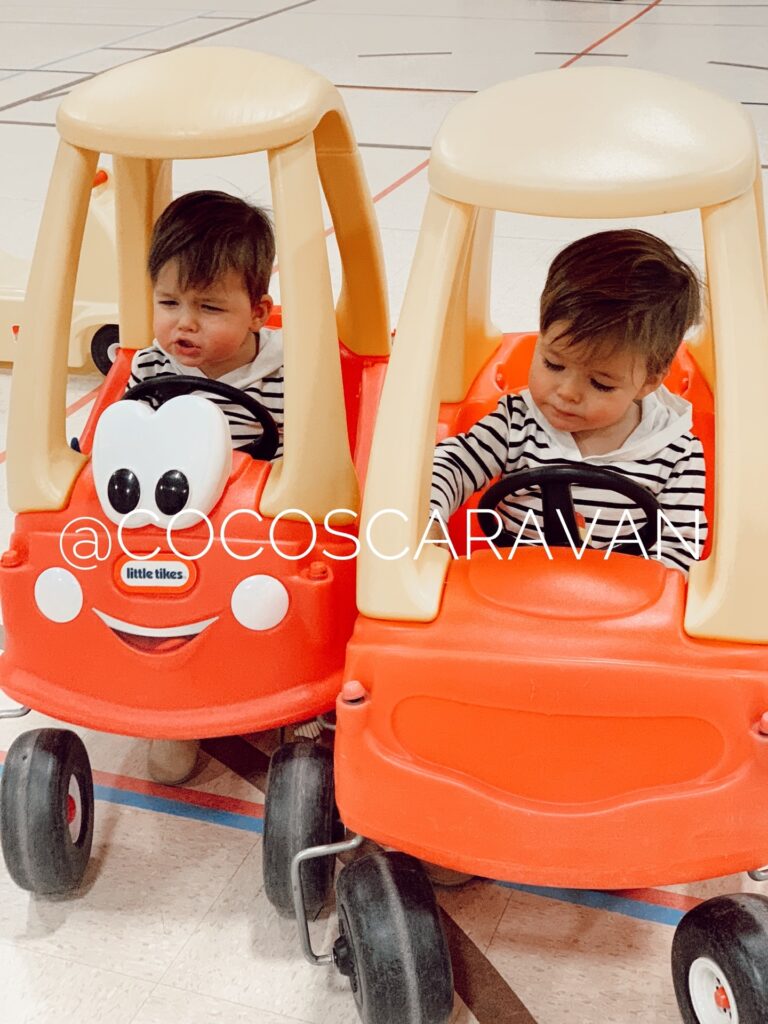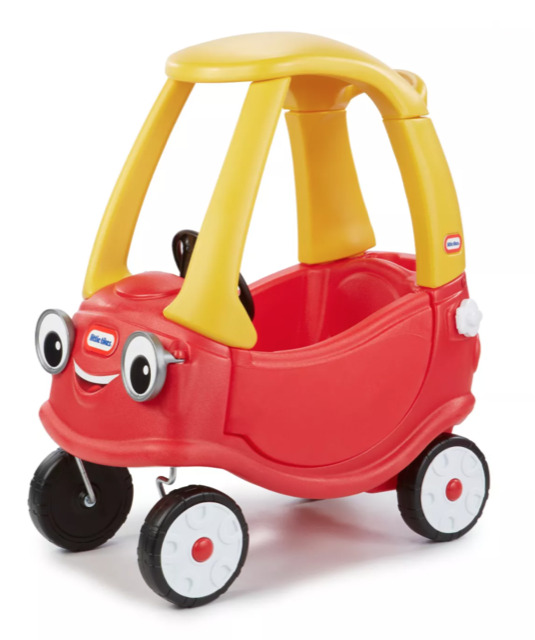 I learned about this toddler bike (riding toy) from my sister. Her kids love this plasma car and I will for sure get this for my boys. They just sit and move the steering wheel to move and her kids love it!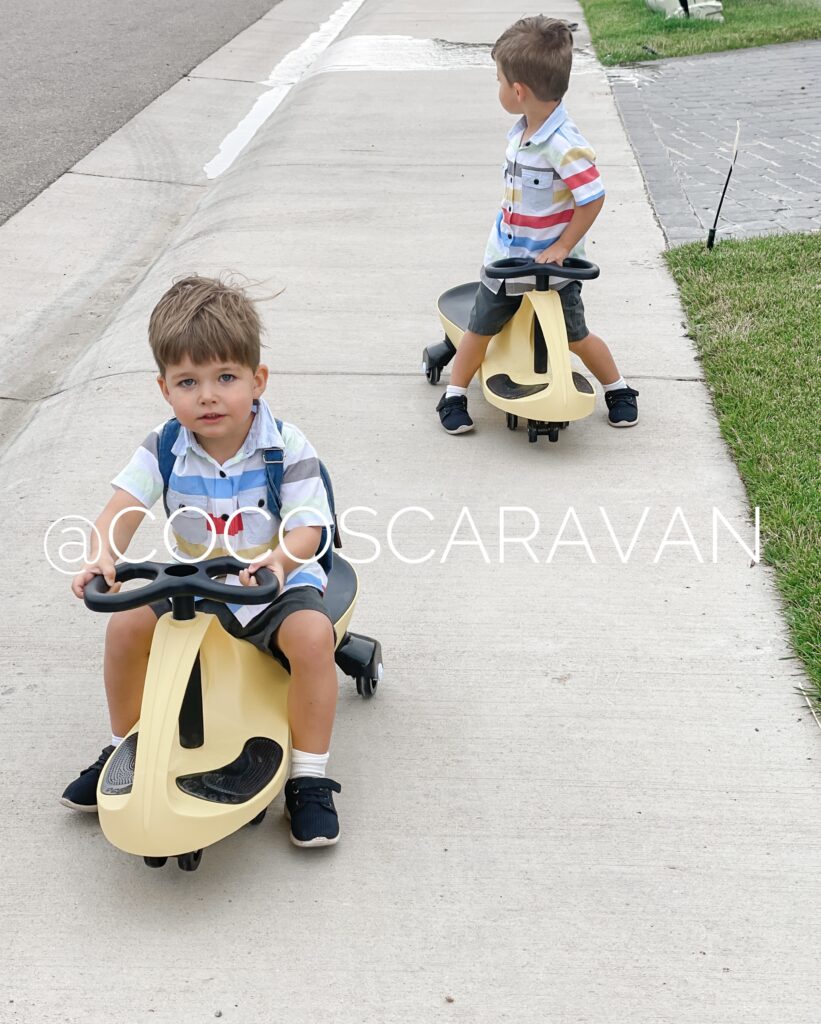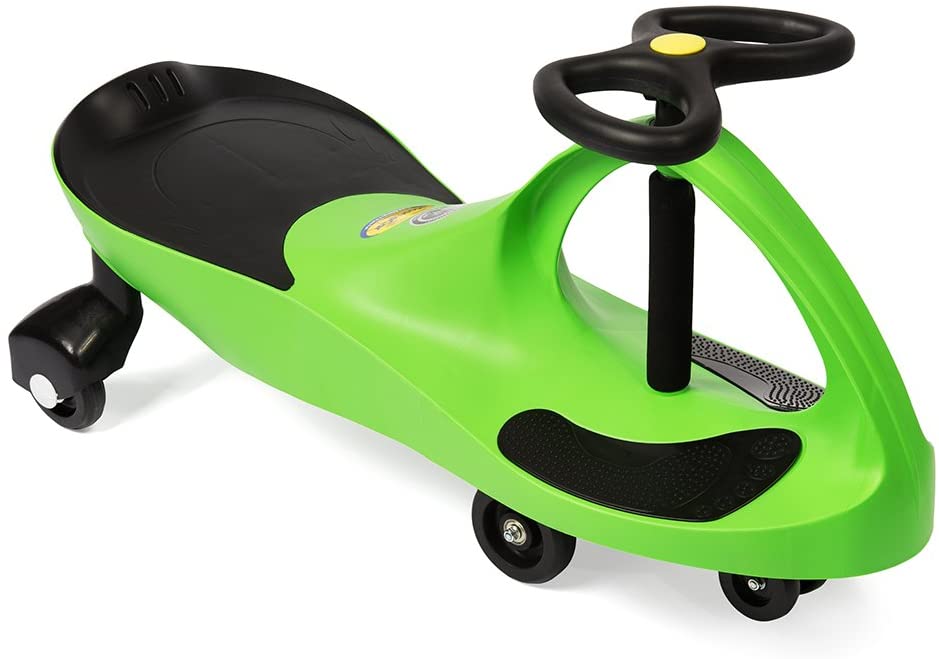 3 .Tricycles
The tricycle is a great way to start when it comes to a toddler bike. This helps them to start to learn that pedal movement and they can do it on their own.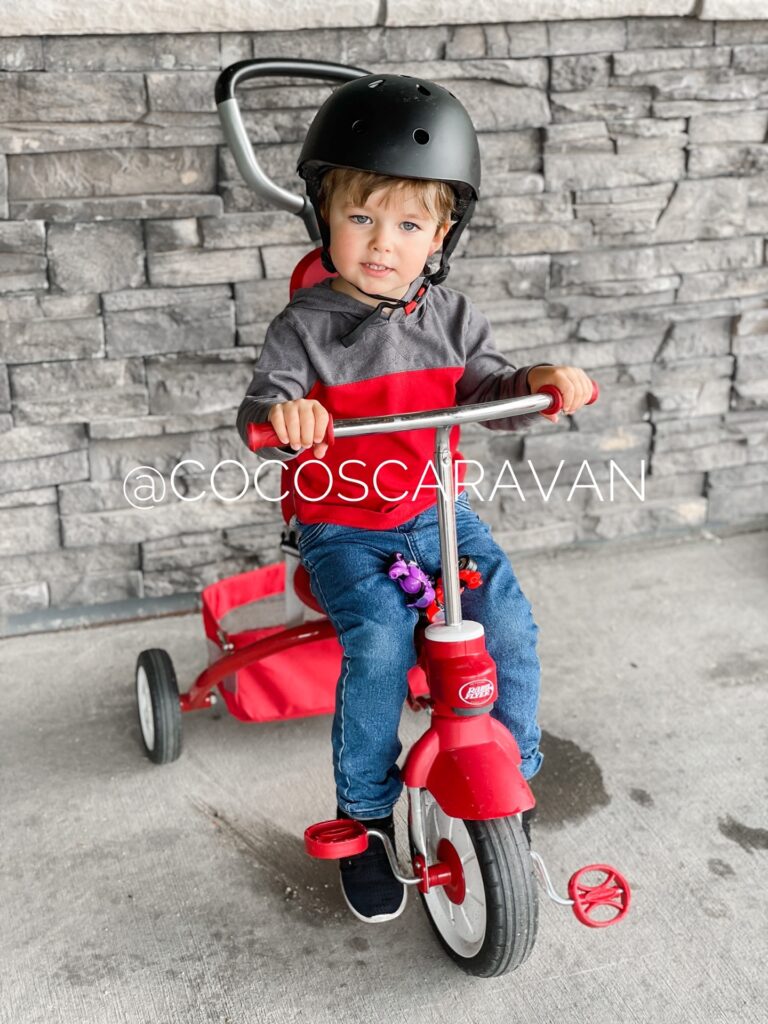 I have this Radio Flyer toddler bike for my boys and they love it! It's so nice because you can start using it before they are even walking. It comes with straps and foot rest before they start to pedal. I would push the boys around the neighborhood or even through the mall. As they get older you can take the foot rest off and they can start to pedal on their own.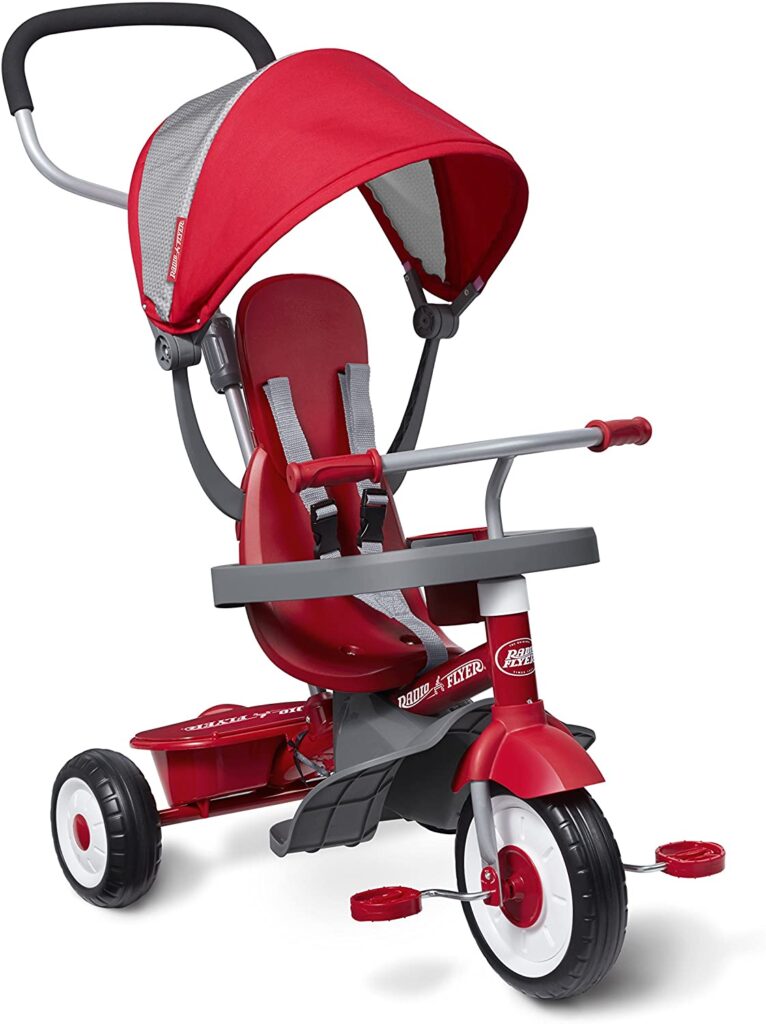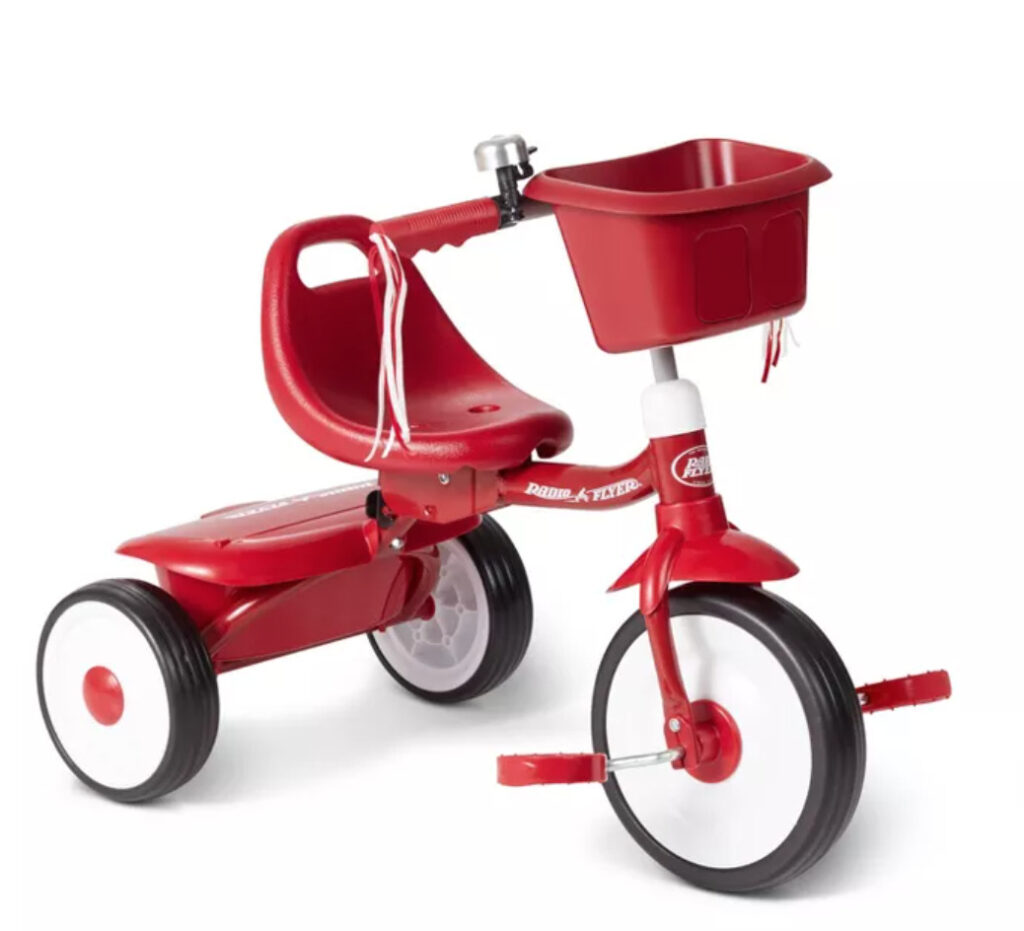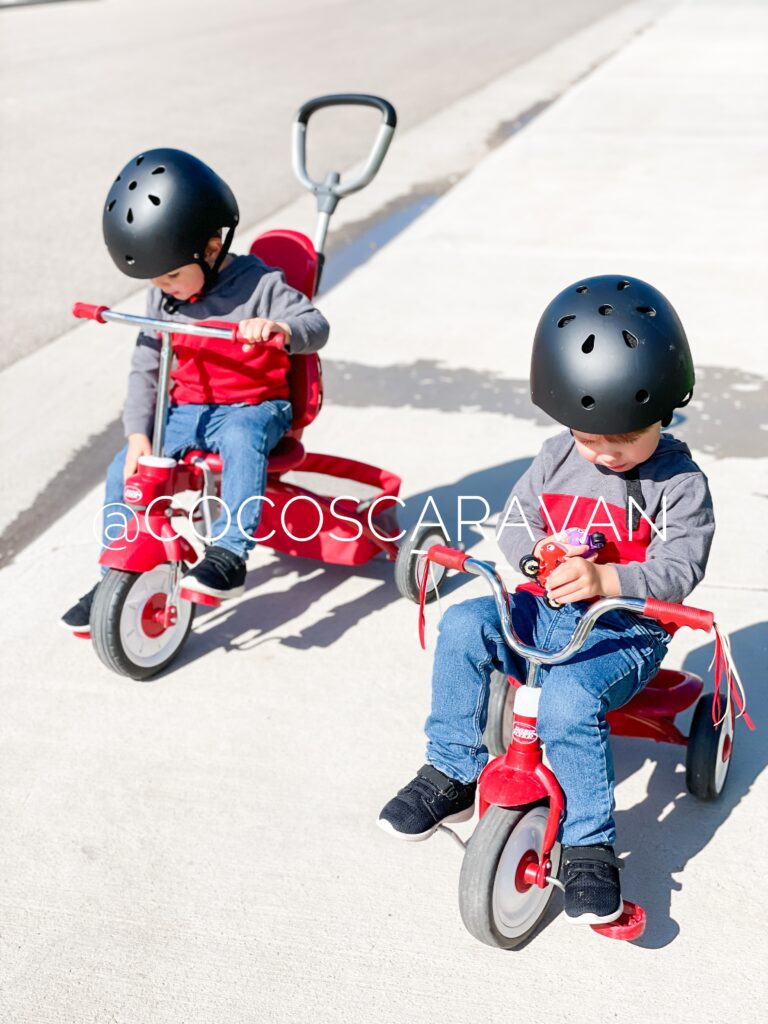 This tricycle is amazing and I wish I knew about this when the boys were younger. The coolest part about this tricycle is that it can fold up completely flat and fit in luggage compartment on the plane. This is so perfect for kids when you have to push them through the airport and it makes it fun for them!
This is by far the best beginner toddler bike for learning how to ride. I will for sure be getting the Strider bike for my twins. Its the best way for them to start to learn how to balance on a bike so the transition to a real bike is very easy.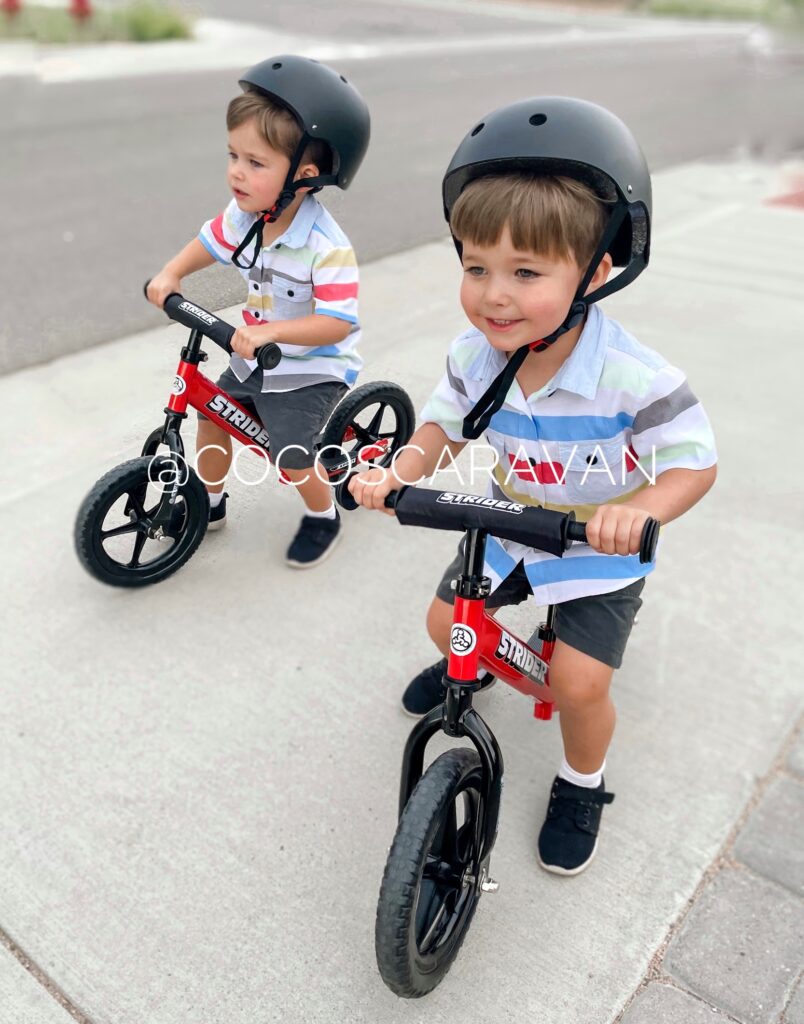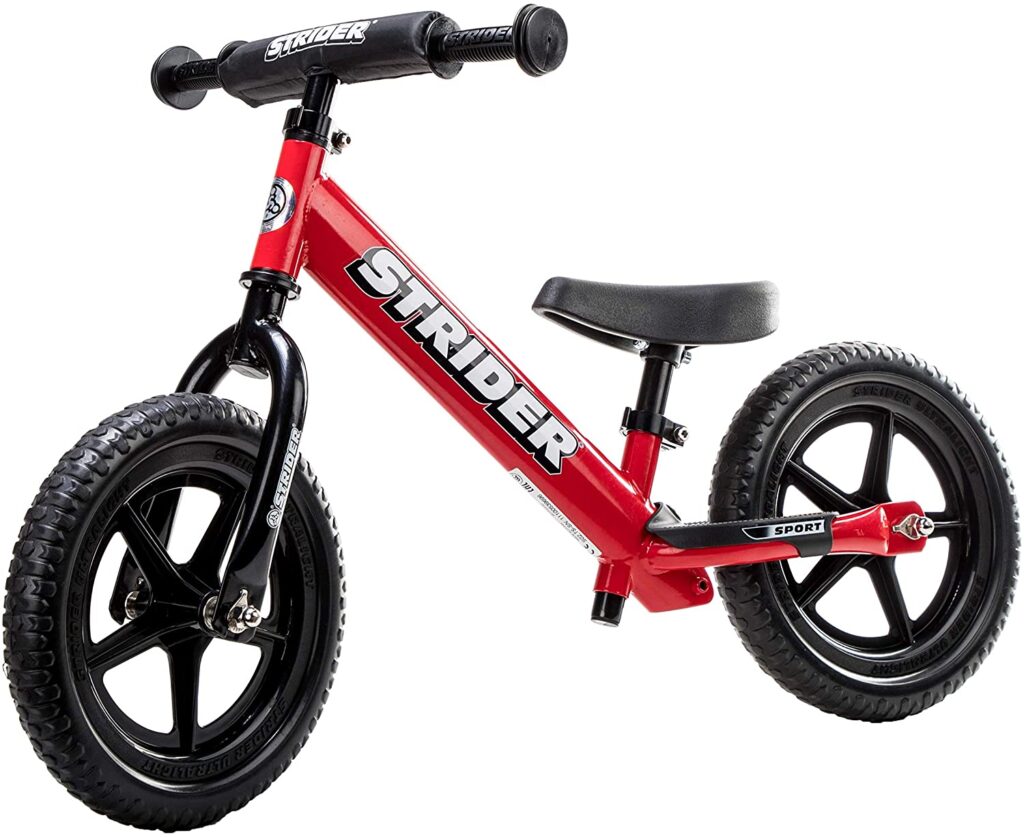 You can never go wrong with a scooter. This is hands down the best brand for scooters and I wish I had got this one instead. I've only heard every parent talk about this brand and say its the best. You can start out with a seat they sit on and then remove it as they get older.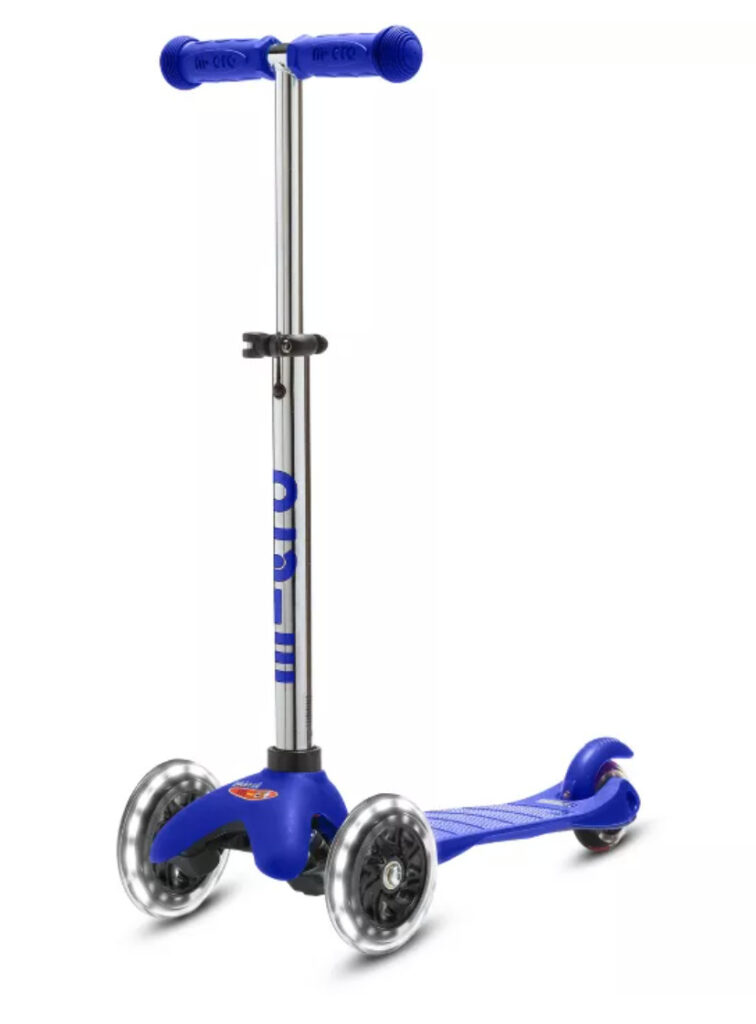 The last toy is this ride on jeep that my boys absolutely love. Most of the ride on toys now have a remote that you can control the car with while your kids sit in it. I bought these for my boys last summer and would just sit in chair outside while they drove around. I like that it comes with a remote because you can get more use out of it as they start to grow older and learn to drive it on their own.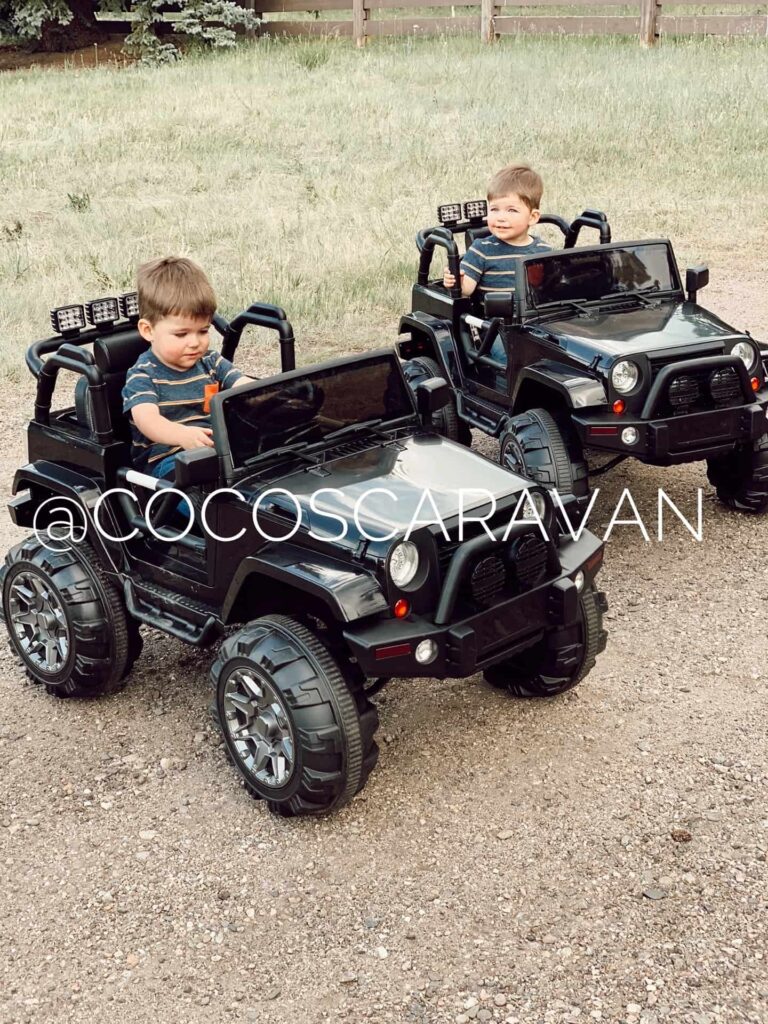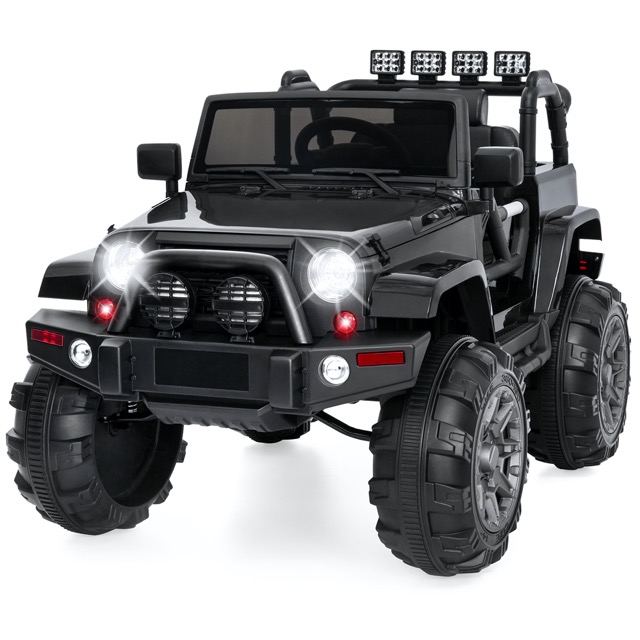 DON'T FORGET TO SAVE THIS PIN TO ONE OF YOUR BOARDS ON PINTEREST SO YOU KNOW WHERE TO FIND IT FOR LATER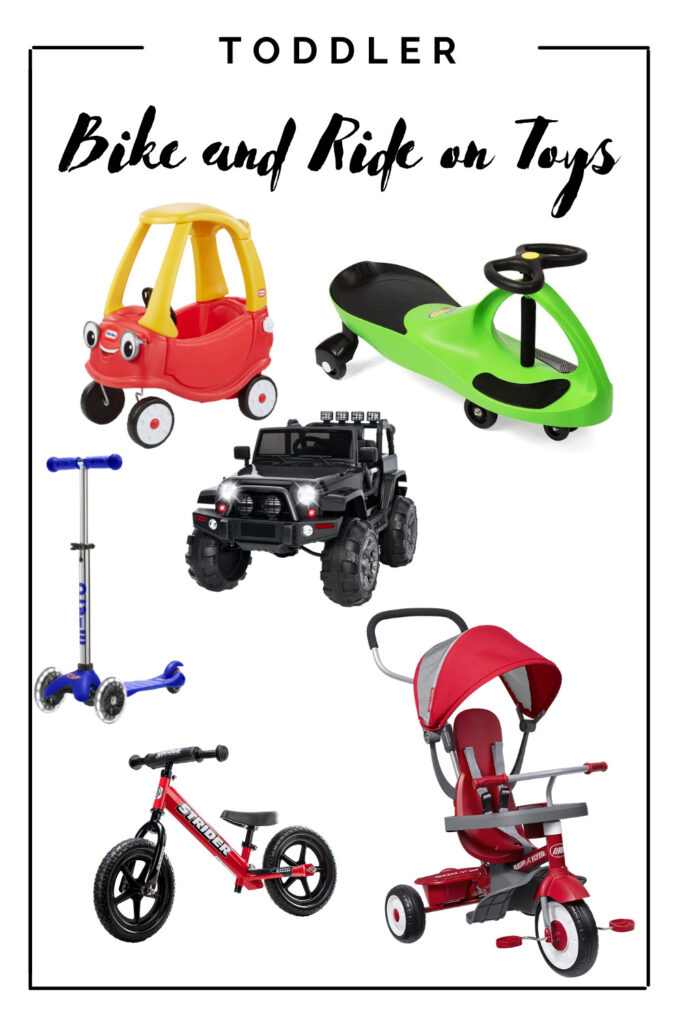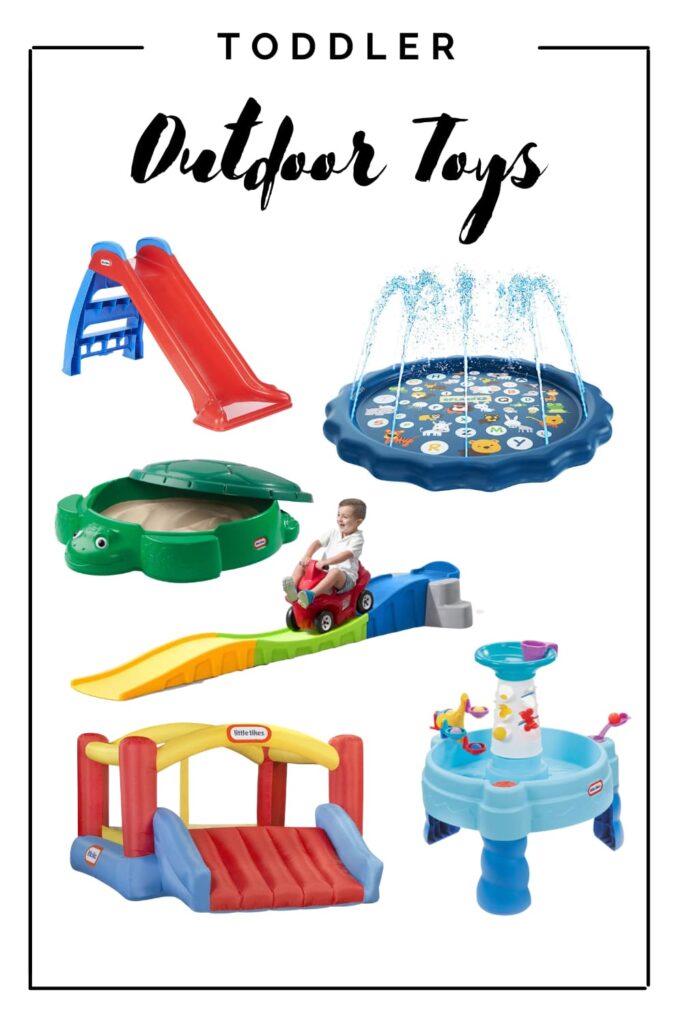 This post may contain affiliate links. See my Full Disclosure for further details.