How to take your own Saint Patrick's Day Baby Photoshoot
I had so much fun putting together this Saint Patrick's Day baby photoshoot. I wanted to have cute and fun holiday photoshoots of my kids, but didn't want to spend a lot of money. I started to learn how to do it myself and thought I would share how I did it. I included all props and outfits I used to make this happen. You can see all the details below!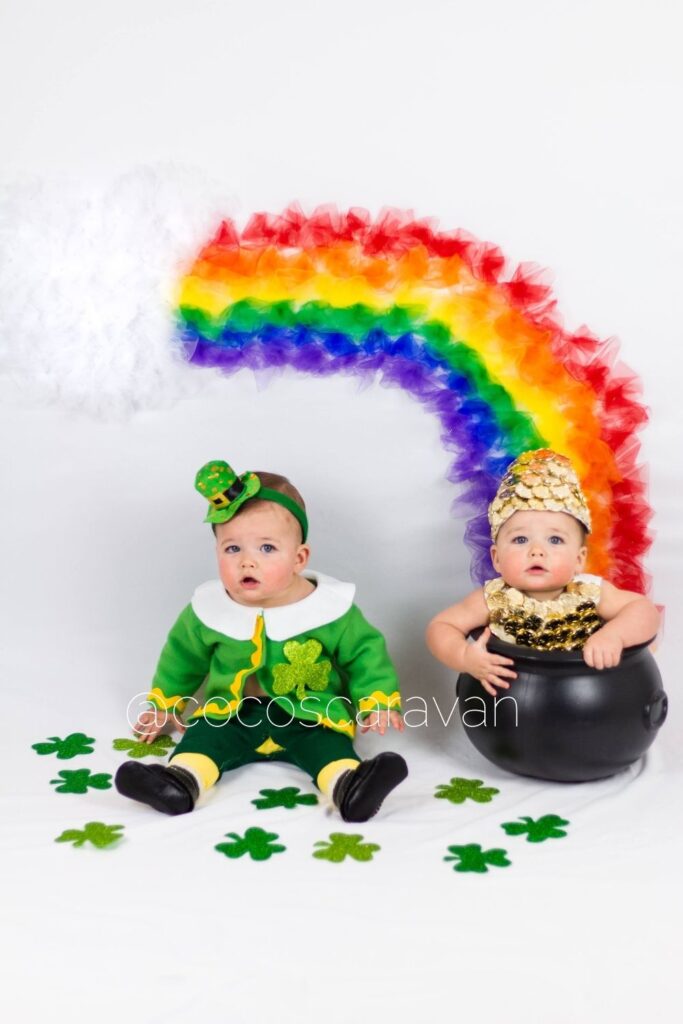 I didn't know anything about photography a couple years ago and started to learn on my own to save money. I started to share some of the things I learned here on my blog. Check out more of my DIY photoshoot tips HERE.
Learn how to take professional photos of your kids at home
Saint Patrick's Day Photoshoot Props
I love using props in baby photoshoots and I think they can make it more fun. I love to go shopping at the Dollar Store, Michaels, or Hobby Lobby for props. The Dollar Store is the cheapest way to go and they always have holiday themed items out a month before the actual holiday.
Most of the props you see in this photoshoot are from the Dollar store but I have provide links to similar items that you can find on Amazon below.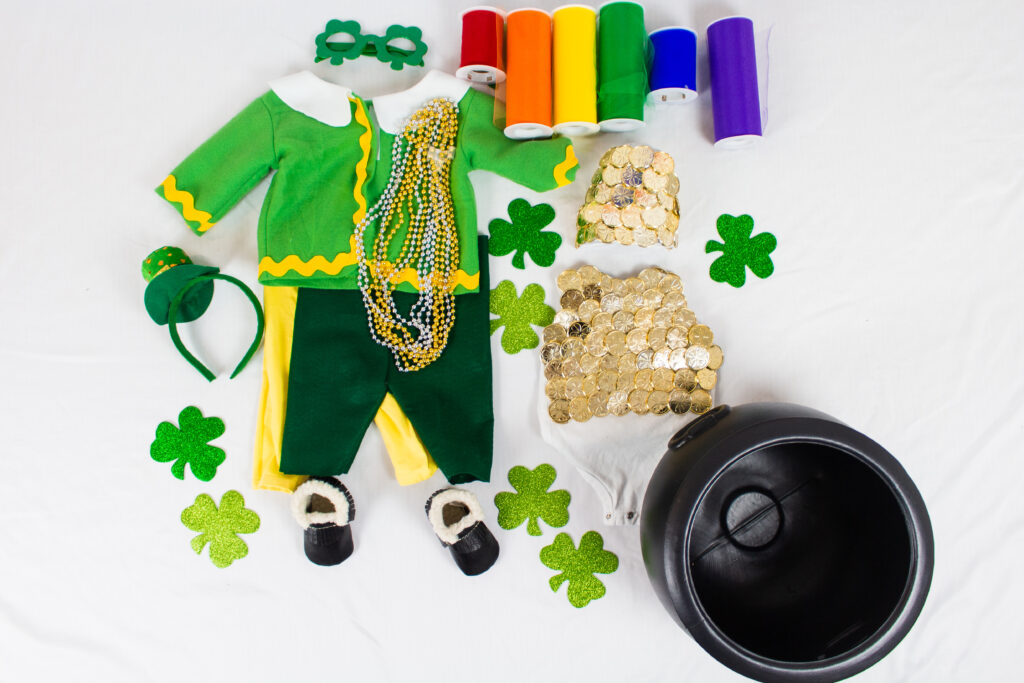 Saint Patrick's Day Photoshoot Outfits
I already had this cute green jacket from a previous costume. My mother in law sewed the jacket for me. I added yellow leggings and sewed pants with felt fabric. There are still a lot of options for a cute outfit for your baby. Don't worry I will link some other options for a cute outfit below.
Girl Outfit Ideas
For a girls outfit you could do this adorable tutu and headband with a white onesie underneath. Here is the link for this tutu outfit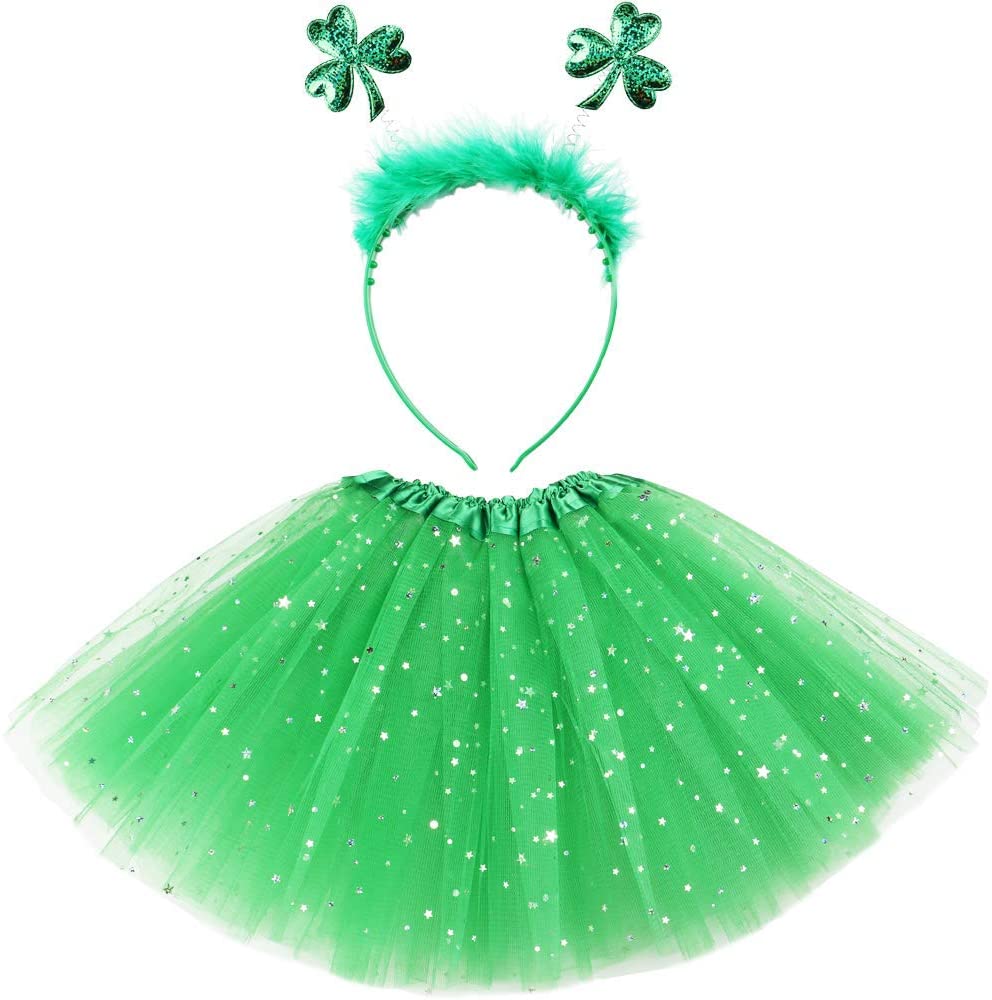 Leprechaun Outfit Ideas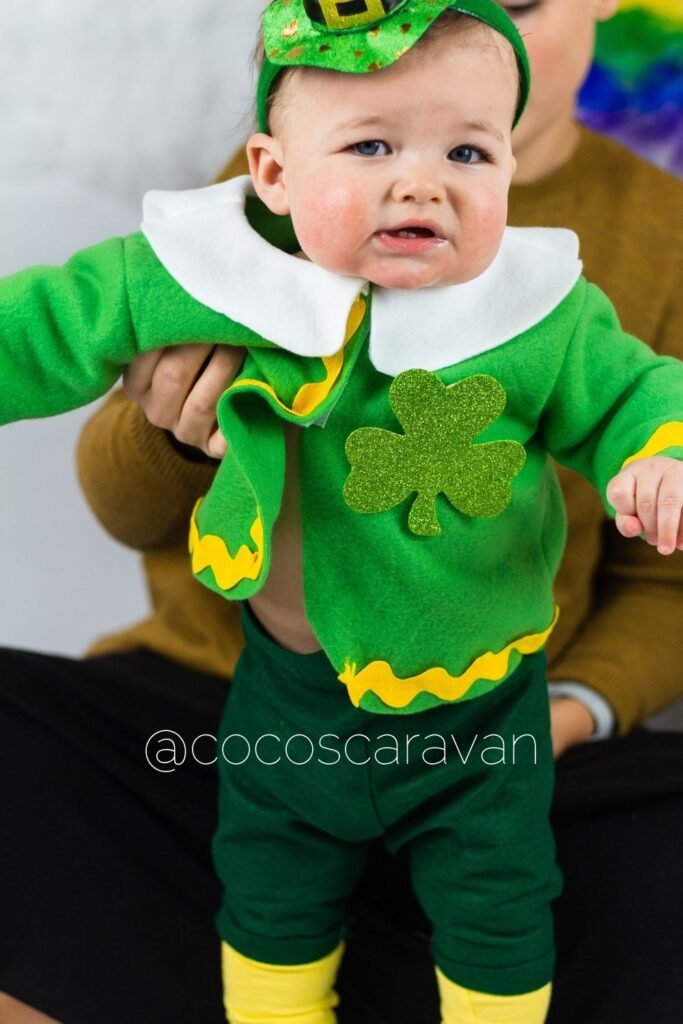 For a leprechaun outfit here are a couple options I found on Amazon.
Option 1: This outfit is from Amazon and comes with a hat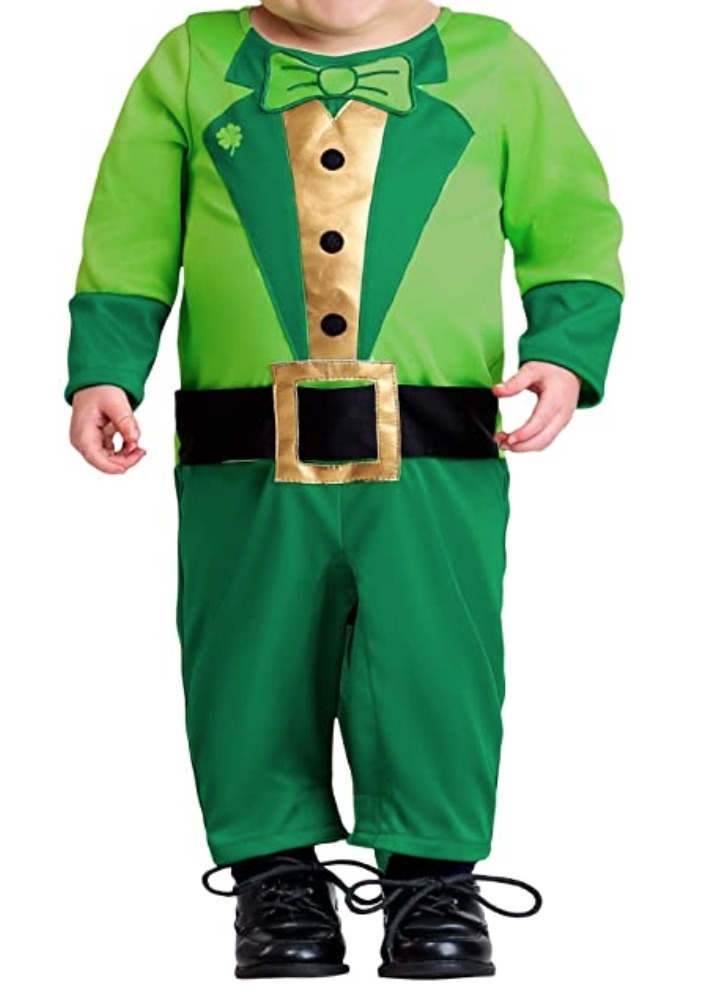 Option 2: I found this really cute onesie from Amazon that would work perfect as well!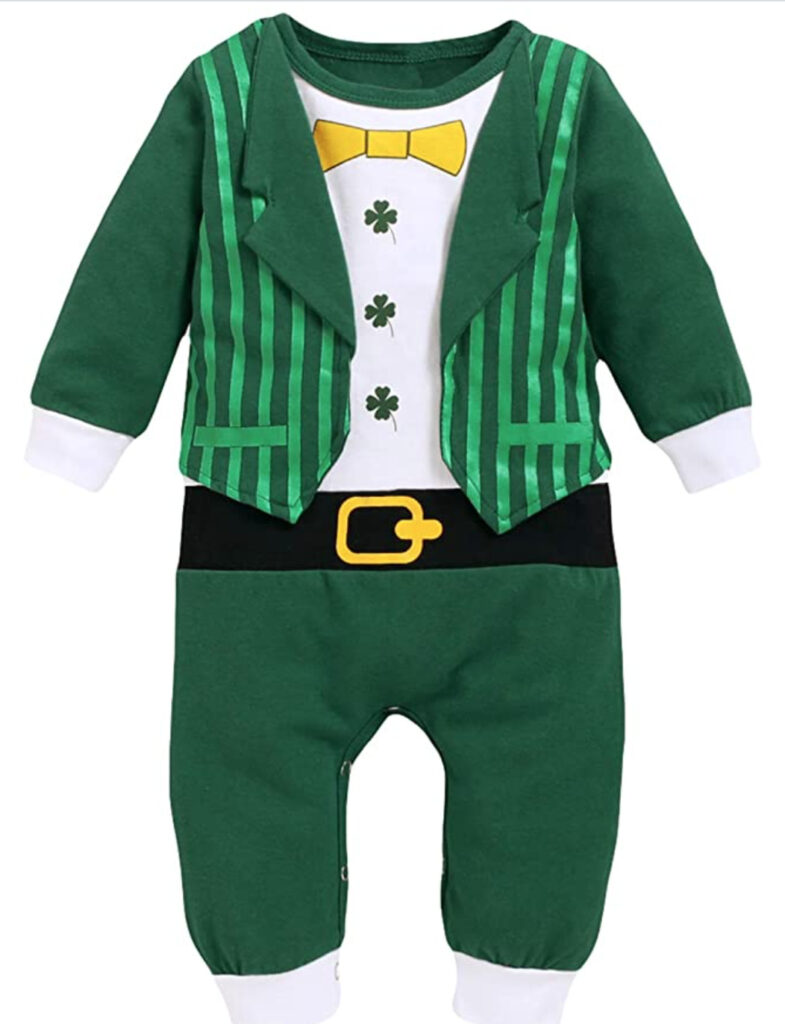 Here are some links for headband hats, but I would suggest going to the dollar store to find some.
Coin Costume
Marshal was the pot of gold at the end of the rainbow. When we got his costume on and put him in the pot, we all died of cuteness overload. I used an old onesie and hat to glue the coins on. The coins are from the dollar store and I used a hot glue gun to get them on.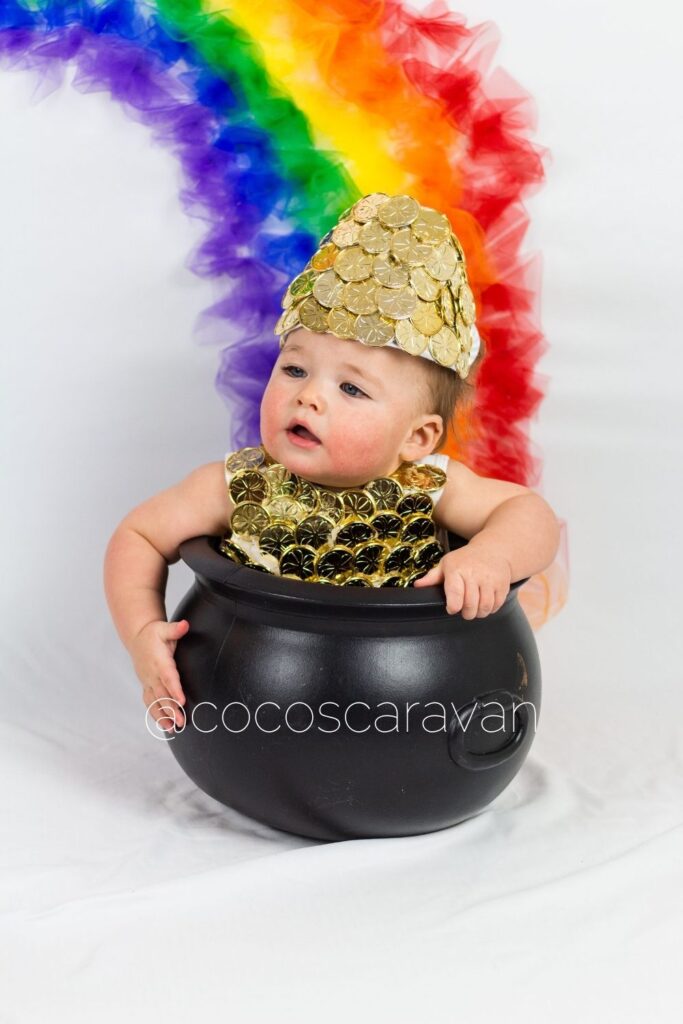 Here are some Amazon links if you can't make it to the dollar store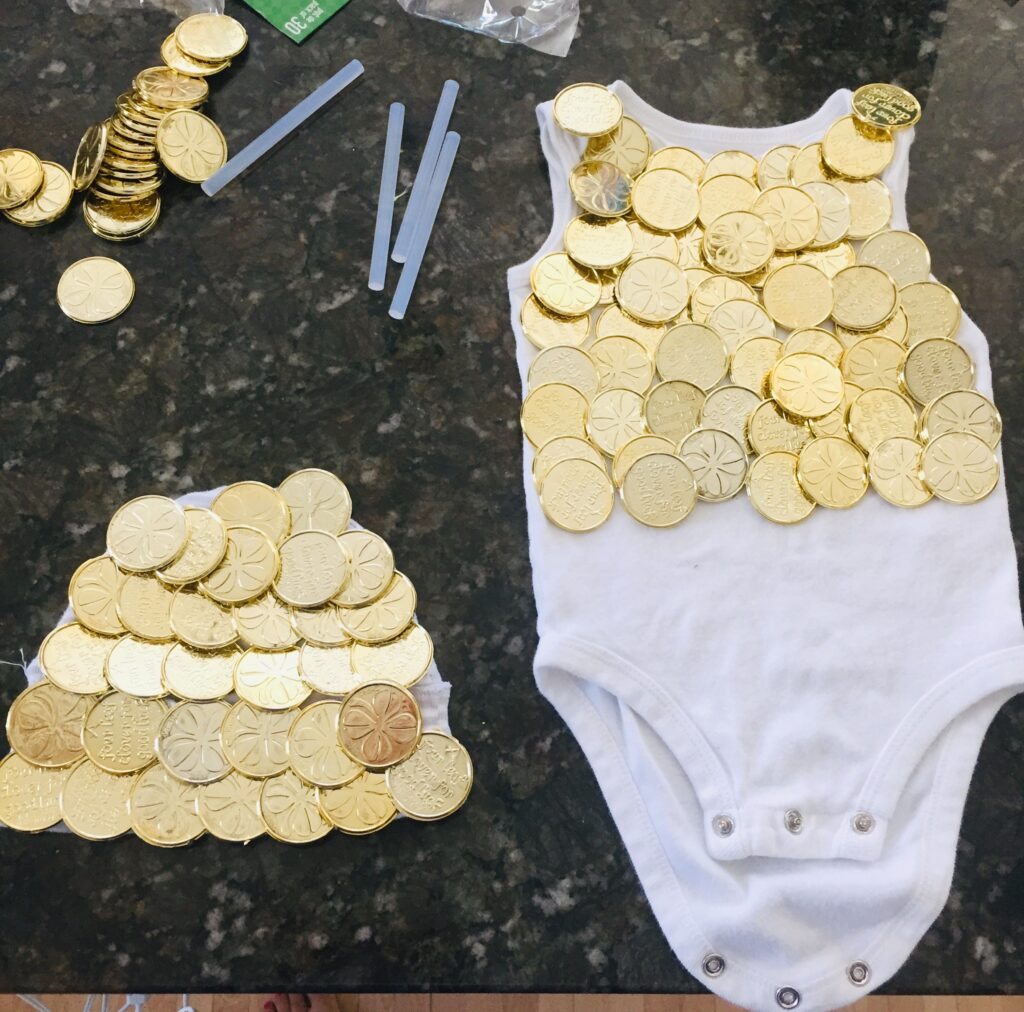 Rainbow Backdrop
This is probably my favorite backdrop I've done so far. The white backdrop is muslim material that I hung on my backdrop stand. I was able to use sewing pins to attach the tulle on the fabric. It worked great and you can't even see the pins. I will be sad to have to take this one down!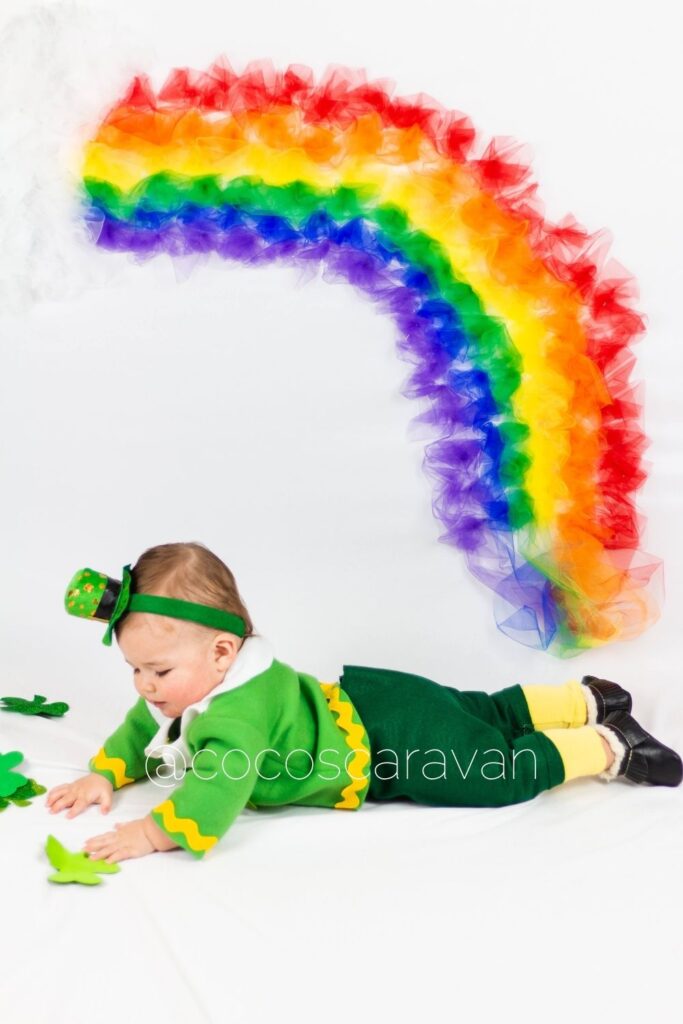 I filmed myself pinning the tulle to the fabric. All you need to do is bunch the tulle together and pin it in the middle. It doesn't have have to be perfect and it went a lot faster this way!
Here is the link to the muslim backdrop
Here is the link to the backdrop stand
HERE is the link to my blog post about the photography equipment I use.
Hope you enjoyed seeing these pictures as much as I did! I'm so happy with how they turned out and it might be my favorite picture yet! Have a happy St. Patricks Day!
DON'T FORGET TO SAVE THIS PIN TO ONE OF YOUR BOARDS ON PINTEREST SO YOU KNOW WHERE TO FIND IT FOR LATER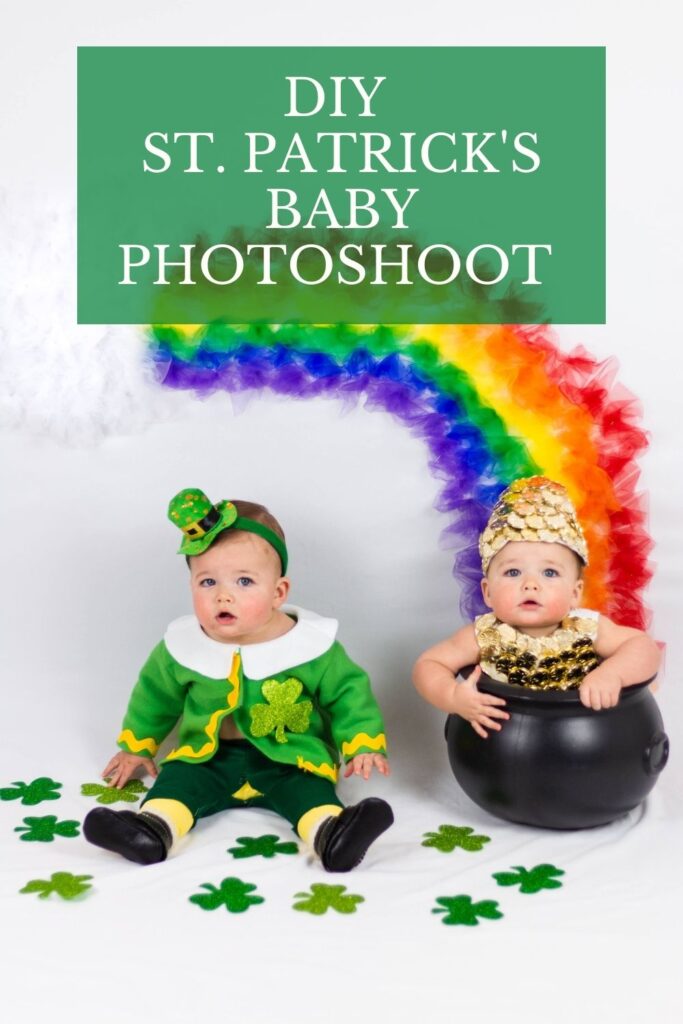 More DIY baby photoshoot ideas
If you loved doing this fun Saint Patrick's Day baby photoshoot you should check out my Easter baby photoshoot. It's the next holiday coming up and would also be fun to do with your kids! Check out the blog post HERE.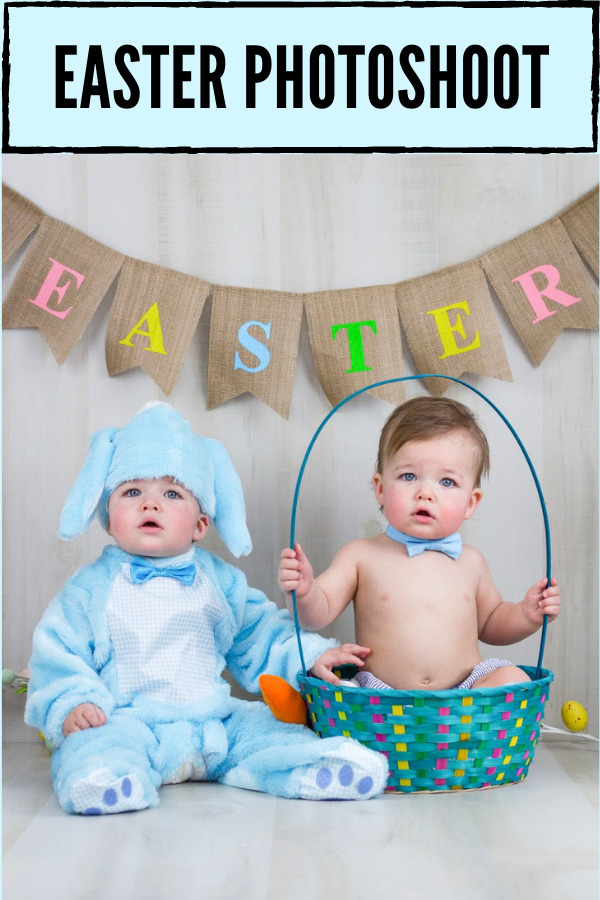 This post may contain affiliate links. See my Full Disclosure for further details.