First trip to Canada: Visiting my parents
We spent our Labor day weekend visiting my parents in Ontario Canada. We missed them so much so it was a very special reunion. The boys and I lived with my parents for the first 4 years of their lives after my husband passed away. It was so hard to say goodbye after they moved so it felt so good to be with them again.
Watch my travel vlog to see what we did over the weekend! You can see more of our vacations and travel vlogs HERE.
Our weekend in Canada
This was actually my first time visiting Canada so I was excited to explore and visit. This was also my first time flying alone with the kids. My sister and her kids were planning on going so I decided to meet them in Denver and fly to Canada with them so I wouldn't be alone on that flight. They were so shocked when we ran up to them in the Denver airport. The boys missed their cousins so much and it was such a sweet reunion. We use to live by them in Denver and see them all the time.
The first day we went to lake Ontario and explored the board walk. They happened to have this adorable carnival right on the beach and the kids had so much fun riding all the rides. We then spent the evening letting the kids play at the beach and swim in the lake. I could not believe how big the lake was and how much it felt like the ocean. Such a beautiful spot and the kids had so much fun!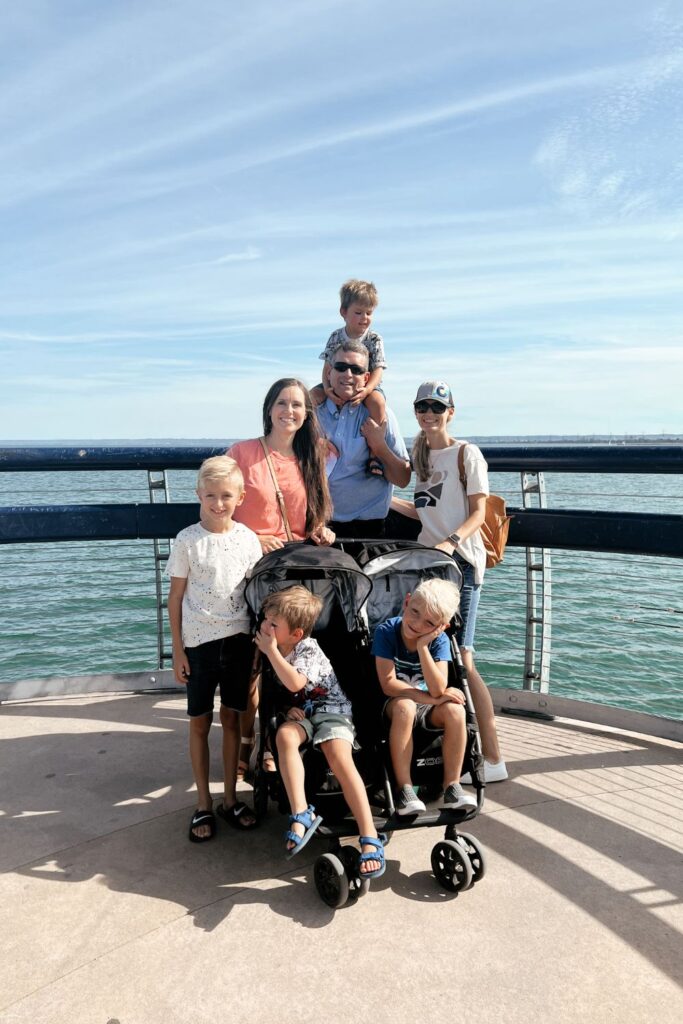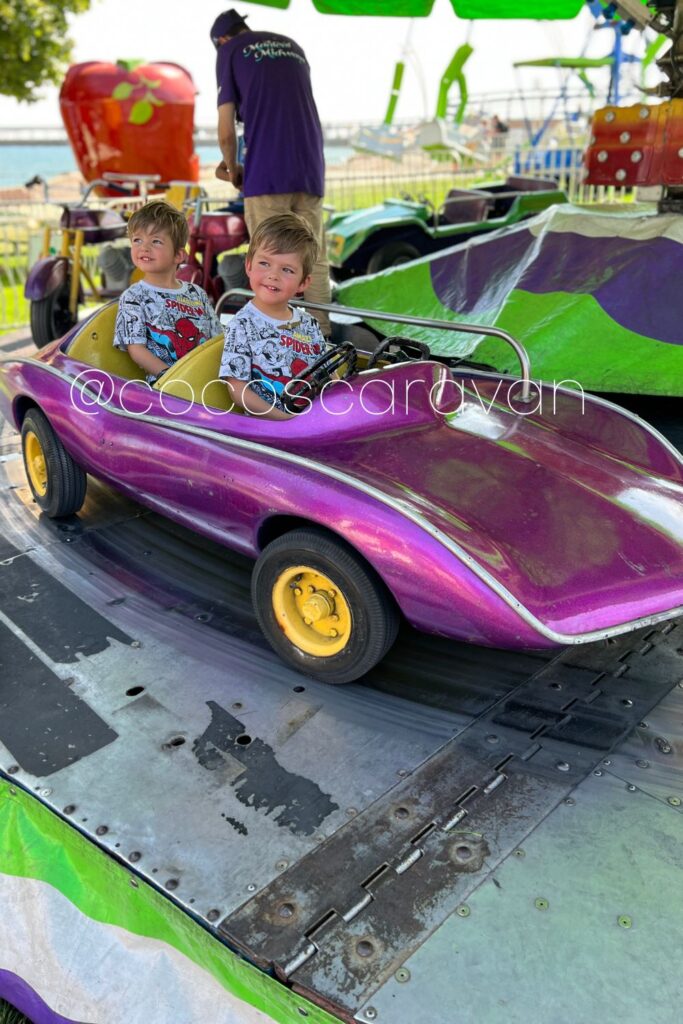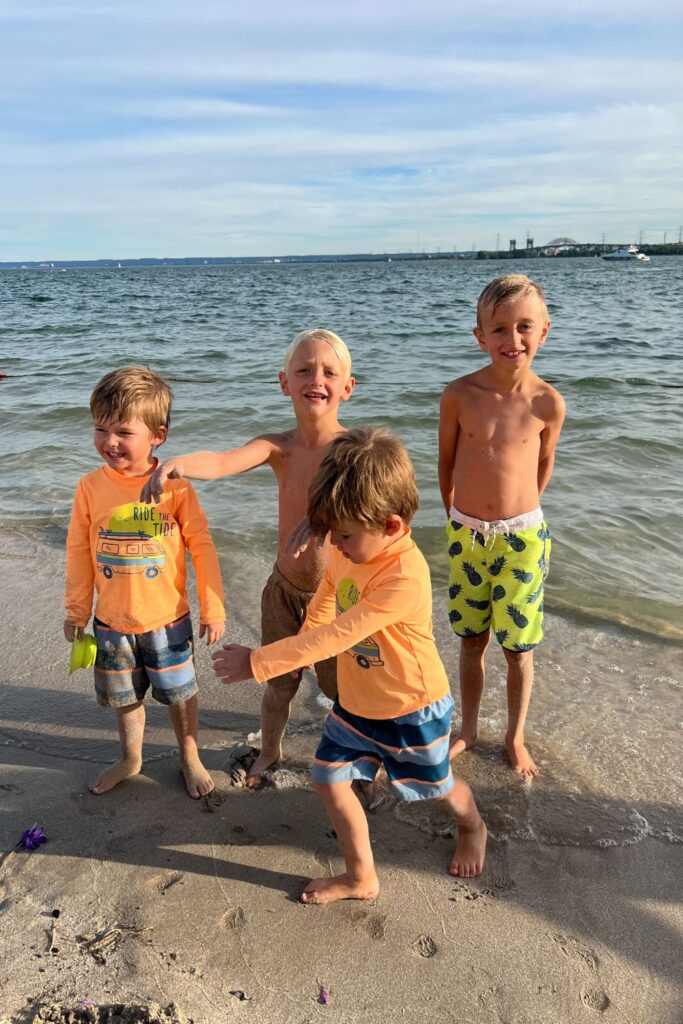 The next day we went into the city and visited the CN tower. We went to the very top and it was a beautiful clear day. Everett was a little nervous standing close to the edge and Marshal loved it. We had lunch at the top and enjoyed the city. It was so fun! We then went to the Market downtown. It was such a beautiful day!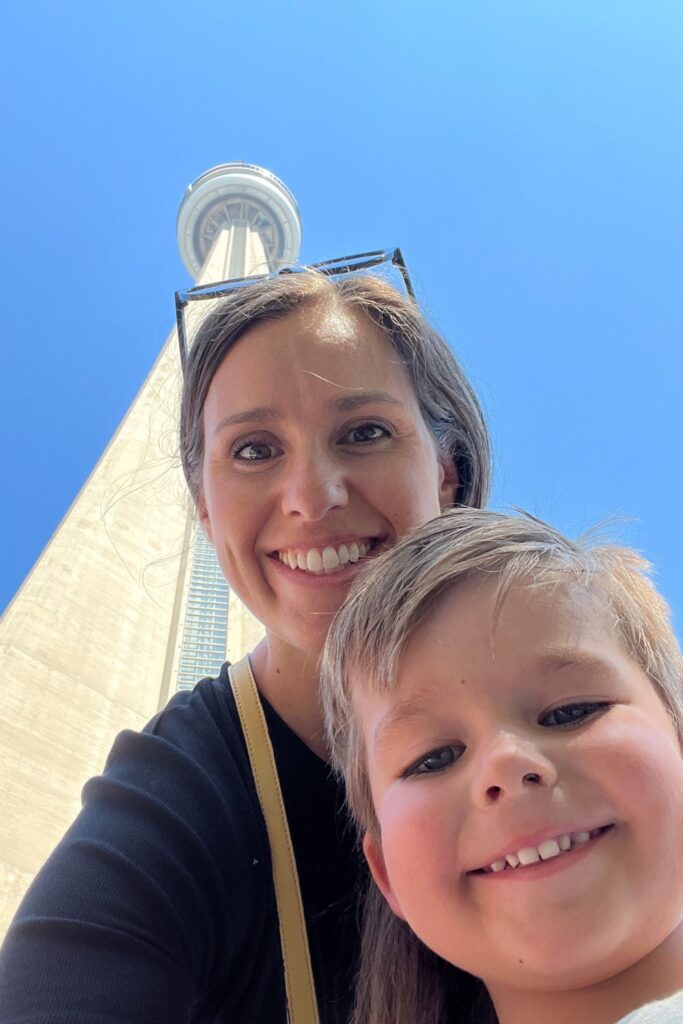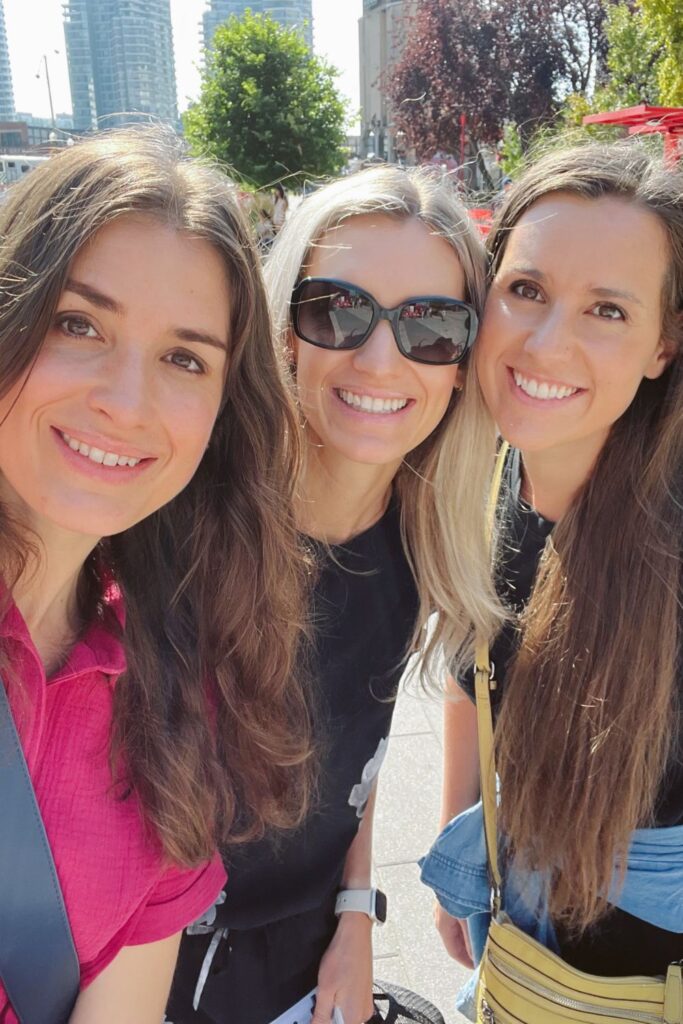 It was hard to say goodbye to my parents after they moved. We had lived with them since my boys were born so it was all they knew. They were so excited to see my parents and I think it was good for them to see them and know that we can visit when we want to. My parents were also so excited and had missed the boy so much. It was a quick trip, but so glad we went.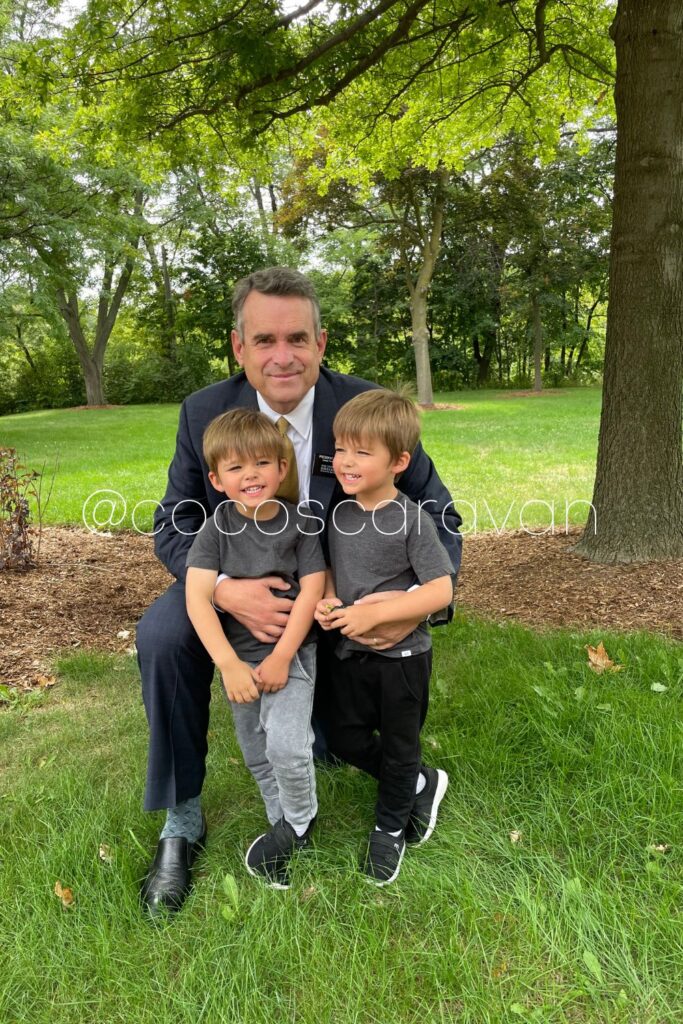 First flight alone with boys
As many of you know I have flown with my boys many times before, but never alone. I'm a well seasoned traveler, but I was getting so much anxiety about this flight. The flight to Canada they were crying because of their ears and it was such a stressful situation so I was worried about that on the flight back. My sister was able to help me get through security and get me to my gate which was such a big help. The boys did so good on the flight home. They ended up falling asleep and sleeping through the landing. I was so grateful that it went well and we made it back without any big issues.
SUBSCRIBE TO MY YOUTUBE CHANNEL HERE: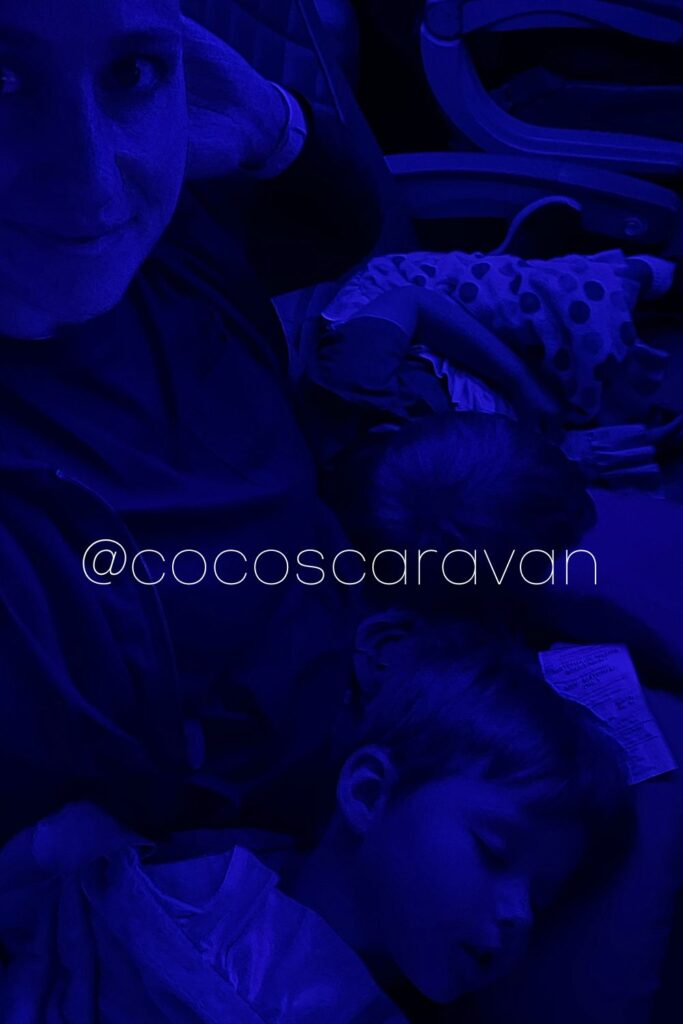 You might be interested in:
I'm glad I had written down all these tips on my blog. I read through some of them again to ease my anxiety. These tips really do help make the trip go easier!
Other fun trips I have taken my boys on