7 meaningful ways to honor a loved One's Death Anniversary
The passing of a loved one leaves an indelible mark on our lives, and their memory lives on in our hearts. On their death anniversary, we have an opportunity to celebrate their life, honor their legacy, and find solace in our shared memories. I wanted to share ideas on how to commemorate a loved one's death anniversary, offering ways to find comfort, connection, and healing.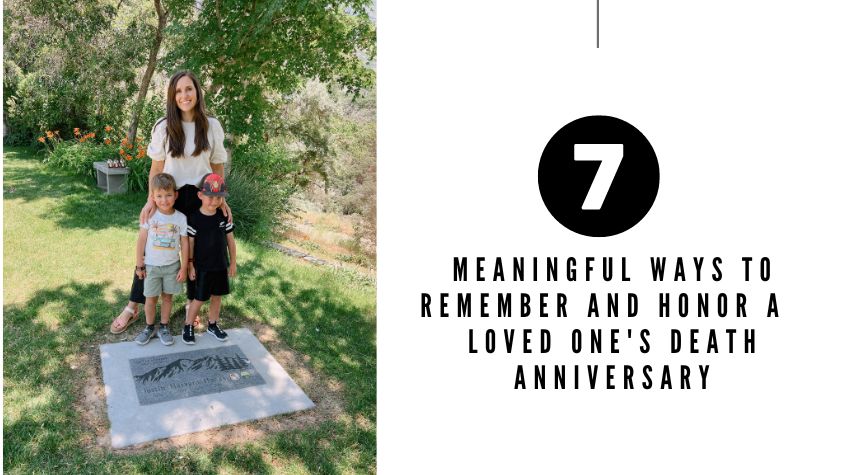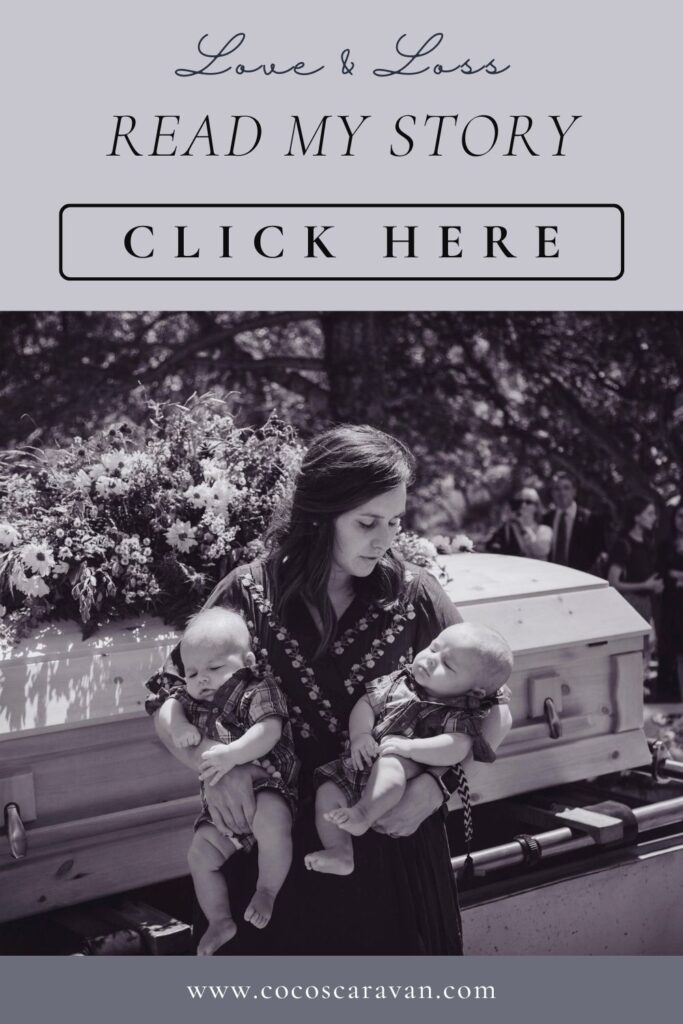 Remember and honor a loved ones death anniversary
The following list provides meaningful ways to remember and honor a loved one's death anniversary. These suggestions aim to pay tribute to their memory, find solace, and celebrate their life. From gathering with family and friends to share cherished stories, creating a memory book filled with photos and letters, engaging in acts of kindness, planning a special memorial ritual, visiting meaningful locations, dedicating a memorial project, and taking time for personal reflection, these ideas offer heartfelt ways to honor and keep alive the spirit of those dear to us on their special day of remembrance.
1. Gather for Remembrance
Consider organizing a small gathering with close friends and family to come together and share stories, memories, and anecdotes about your loved one. It can be a comforting space to reflect, laugh, and find support in one another's company, celebrating the impact they had on each person's life.
We have done this for his birthday a few times and it just made the day easier to get through being around people who loved him just as much as I did!
2. Visit Their Resting Place
This is how I spend my husbands death anniversary each year. It's hard for me to visit his gravesite and I don't go as often. I do go on his death anniversary and take my boys and we have a picnic. I never go to his gravesite alone because its just too hard. I try and bring a friend with me and that makes it easier. Death anniversaries are hard no matter what you do and I found that this was a good way to spend our day.
3. Create an Annual Tradition
Establish an annual tradition in their memory. It could be something they loved to do or an activity that symbolizes their spirit. For example, organize a memorial walk, cook their favorite meal, or gather for a game night in their honor.
We do an annual tradition for his birthday each year and it has helped make the day easier. I love the annual tradition idea and its a fun way to include friends and family.
4. Write a Letter or Journal
Set aside time to write a heartfelt letter to your loved one, expressing your thoughts, feelings, and how much they are missed. Alternatively, you can start a journal where you write letters to them regularly, capturing memories, sharing updates, and expressing emotions. See some memorial journal suggestions on my gift ideas for someone who has lost a loved one blog post.
Compile a memory book filled with photographs, handwritten letters, and cherished memories of your loved one. Encourage family members and friends to contribute their favorite stories and photos, creating a tangible keepsake that can be cherished for years to come.
My friends put together a photobook with some of my favorite pictures of Justin and I. It has been fun to look through and its another great way to show pictures of Justin to my kids. My favorite place to order photo albums is from Chatbooks.com That is where this book was made.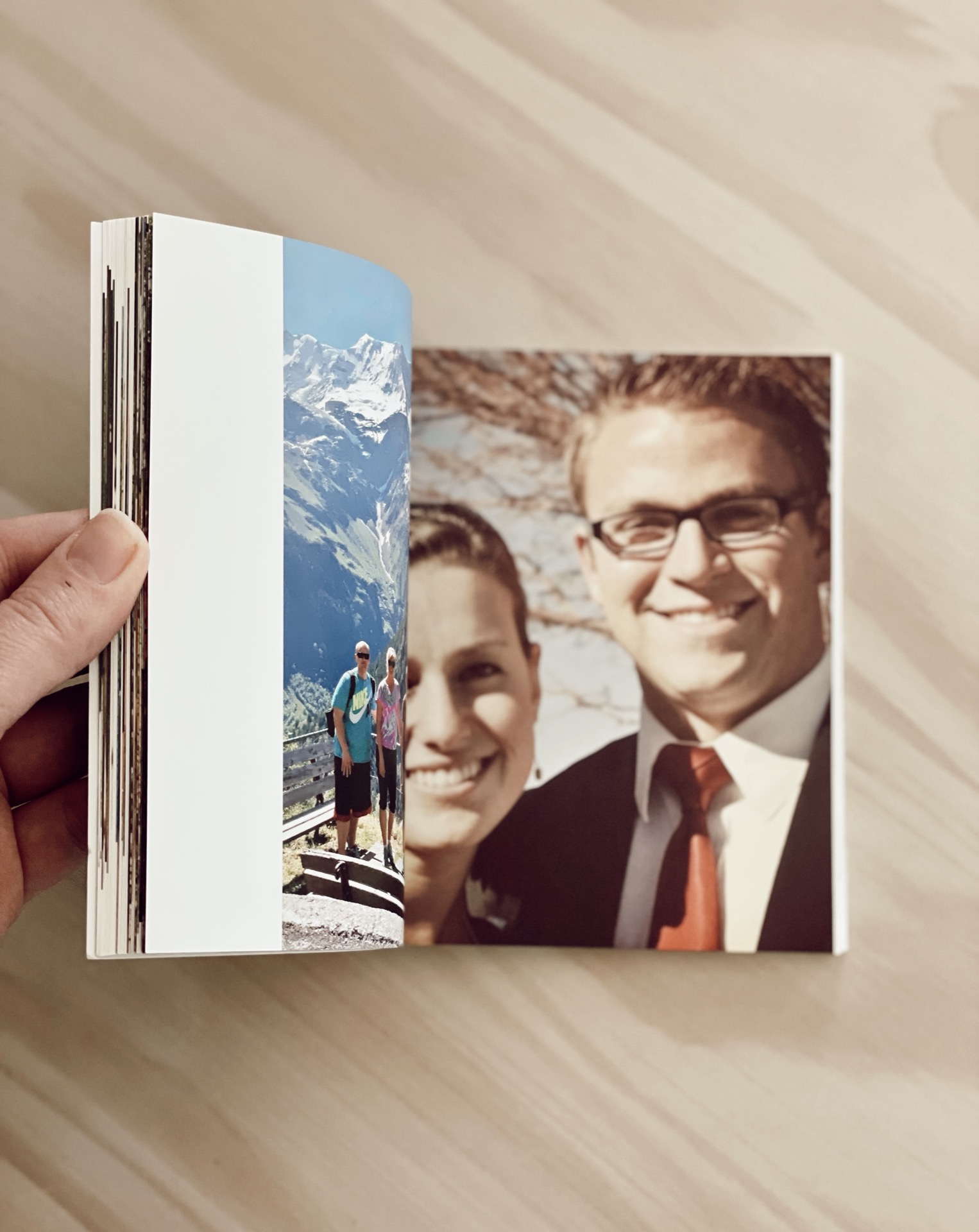 6. Do something good in their name
Embark on a project that reflects their passions or values. It could involve starting a scholarship fund, supporting a cause they cared about, or initiating a community project in their honor. By channeling their energy into meaningful endeavors, you keep their legacy alive and continue the impact they had on the world.
Justins sister and I decided to design custom t shirts in honor of Justins love for the outdoors. We thought it would be fun to have t shirts to wear on all our outdoor adventures. Now that we spend Justins birthday doing something outdoors this has made that day even more fun. You can see our designs below and read more about why we decided to make these custom t shirts.
All the money that we make from the custom t shirts will go to upkeep and beautify trails and nature. We were thinking of making a bench somewhere in a park in his honor. We were also thinking about donating to a national park. If you have any ideas on something we could do with the money please comment below. We just want to make sure we give back to nature in Justins honor!
7. Visit a Meaningful Location
If possible, visit a place that held significance for your loved one. It could be their favorite park, a cherished travel destination, or a spot that evokes memories. Spend time there, reflect on their life, and find comfort in the connection you share with them and the surroundings.
Hiking always helps me feel closer to him. We loved hiking up Provo Canyon and I find that when I'm there it helps a lot.
Subscribe to my blog
You might also be interested in: