The best hotel near Disneyland: within walking distance
If you are looking for a hotel near Disneyland I got your back. The rooms are bright and clean with Disney touches, such a fun water playground and pool, and the best part is the 8 minute walk to Disneyland. Make sure to use my link to get 15% off your hotel stay!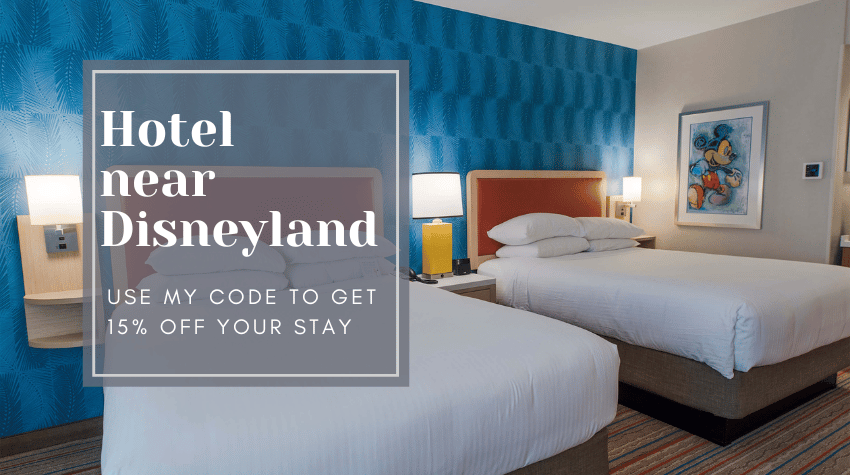 The best hotel near Disneyland: Howard Johnson Anaheim
Experience unparalleled convenience and enchantment at the Howard Johnson Anaheim, the epitome of the best hotel near Disneyland. Immerse yourself in the magic as you step outside and find yourself just moments away from the beloved theme park. Boasting comfortable and spacious accommodations, exceptional service, and a host of family-friendly amenities, this hotel is a haven for Disney enthusiasts. Enjoy the convenience of walking to Disneyland, avoiding parking hassles and maximizing your time in the park. With its prime location, the Howard Johnson Anaheim ensures a seamless and unforgettable Disney adventure for guests of all ages.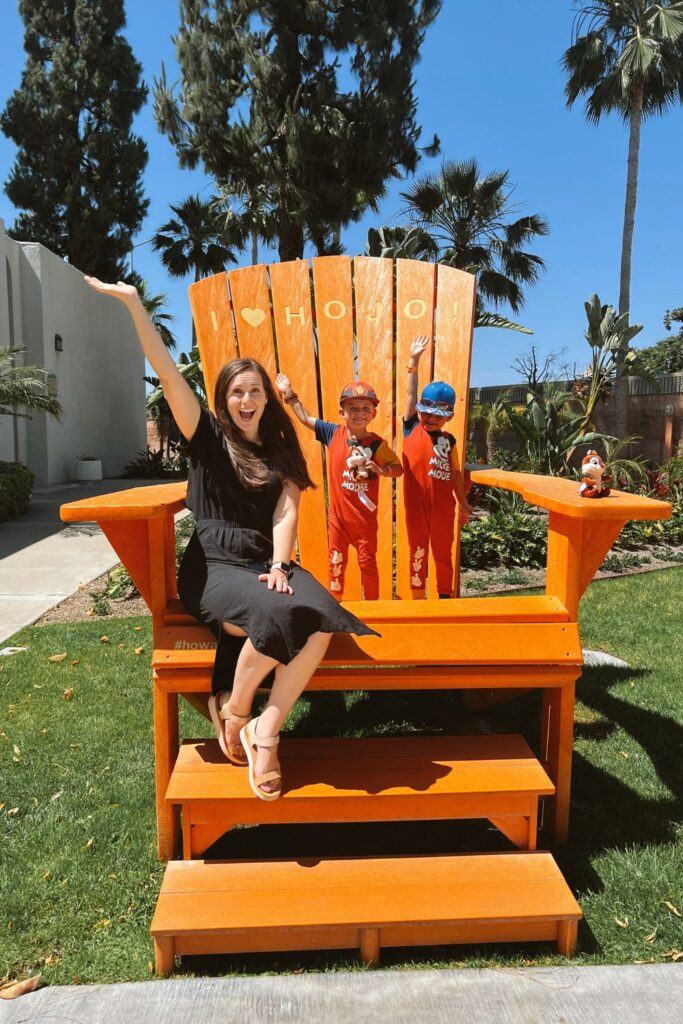 Reasons I loved Howard Johnson Anaheim
1. Bright & Clean Rooms
I loved how bright and clean the rooms were. Loved the disney touches as well. The building we stayed in had been newly renovated so you will need to book a specific room type to get the same room we stayed in.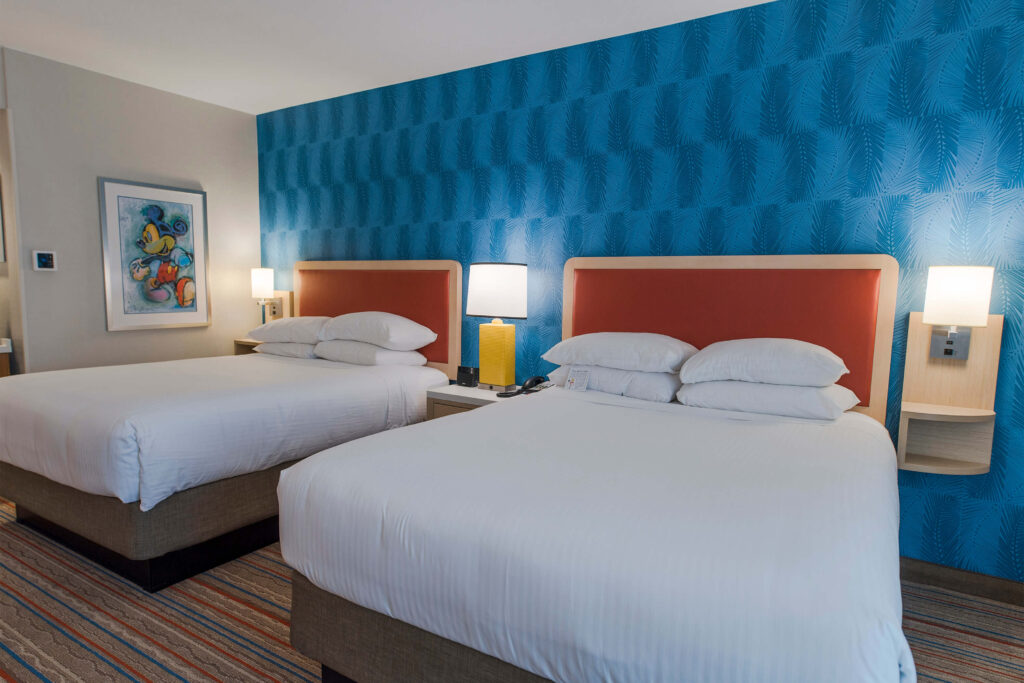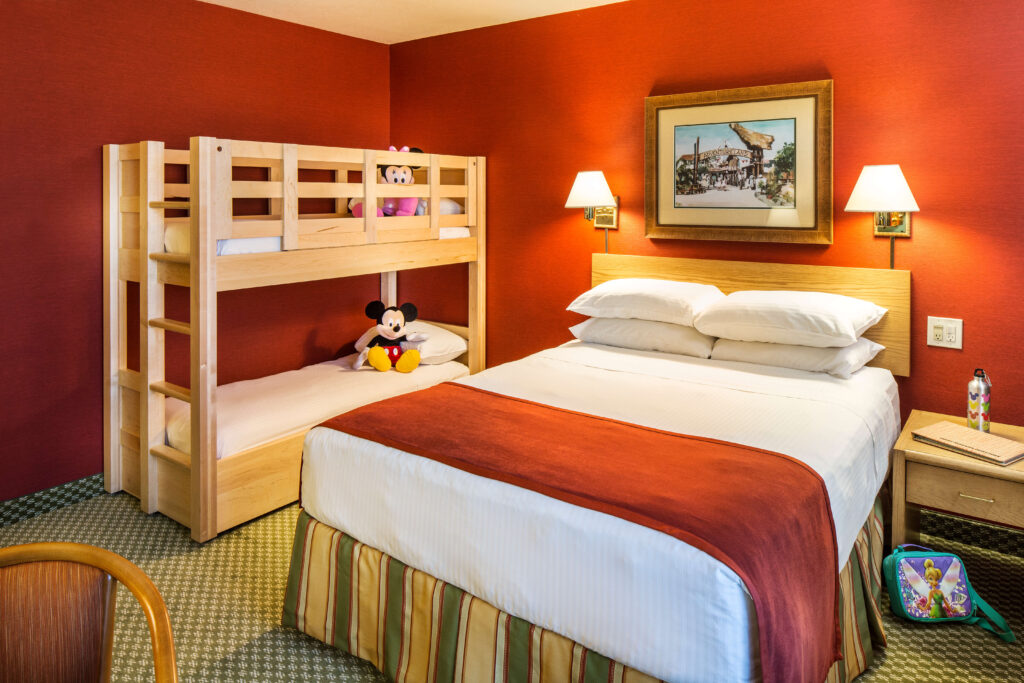 2. Water Playground and Garden Pool
We absolutely loved the water playground and made sure to book an extra day to have resort day to experience it. We spent the morning at a Character breakfast at Downtown Disney and then spent the afternoon swimming at the hotel. I loved that they had a hot tub at the water playground. I would sit in there and watch my boys play. We also enjoyed the Garden pool and my boys had so much fun swimming their as well.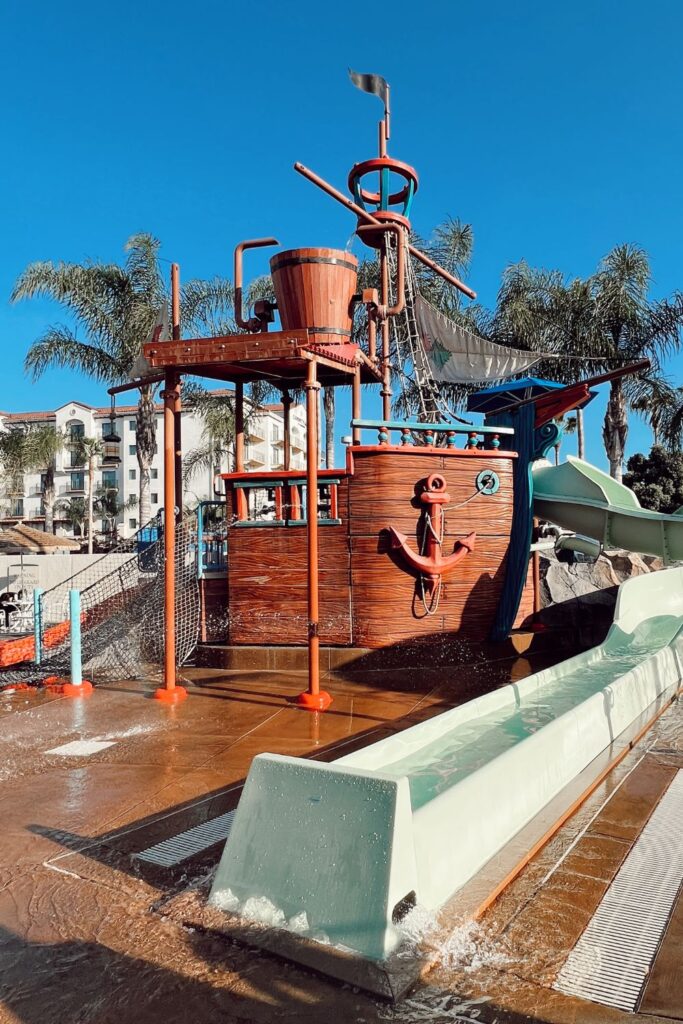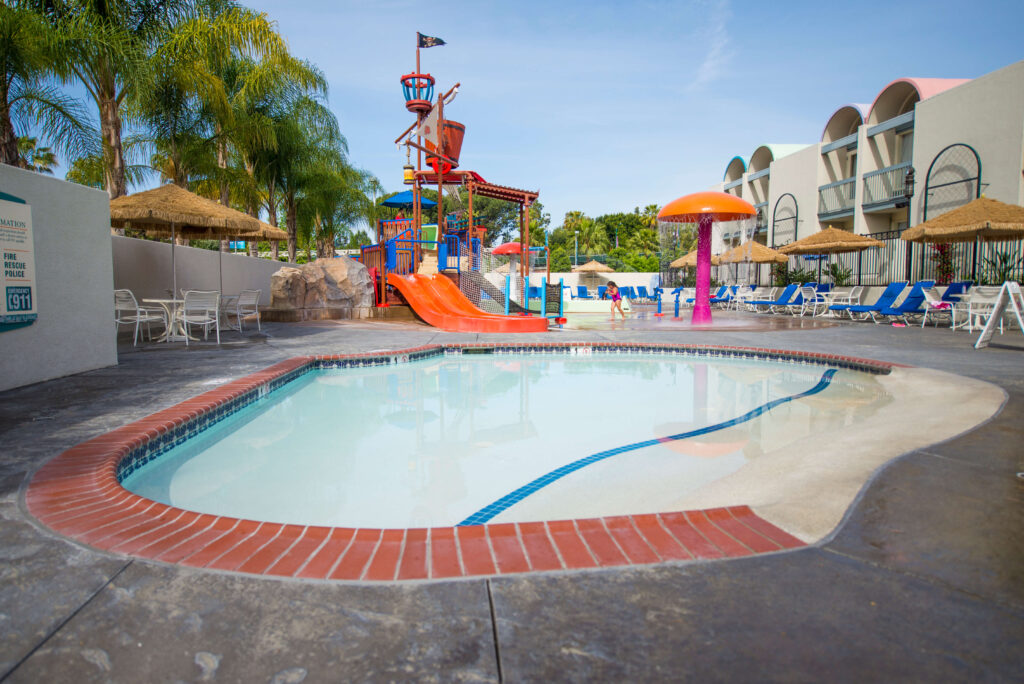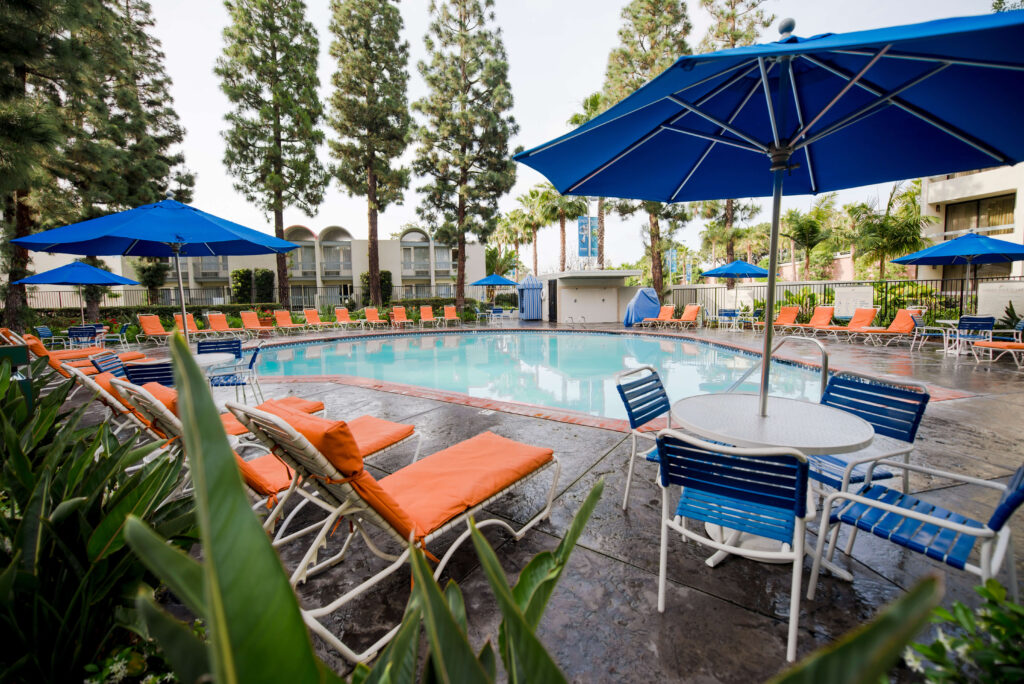 3. 8 minute walk to Disneyland
The ultimate delight of staying at this hotel near Disneyland was the 8-minute walk away from the enchanting gates of Disneyland. This proximity brought with it a sense of freedom and flexibility, allowing families and friends to immerse themselves in the whimsical wonderland at their own pace. After a day filled with laughter, thrilling rides, and cherished moments, returning to the cozy comforts of the hotel, knowing Disneyland was so close, created a sense of pure contentment, making the entire experience truly unforgettable.
4. Gift Shop
They had a small gift shop with a lot of Disney merchandise. They even had Loungefly and Park Candy products which I thought was really cool. They do not have a restaurant at this hotel, but their snack and fridge items were great for a quick something on your way out.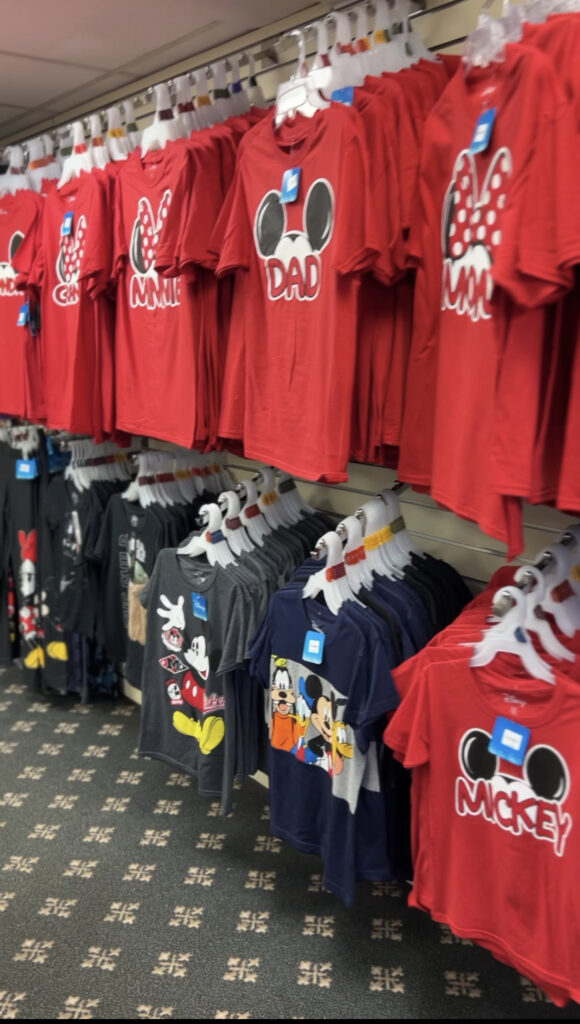 5. Fridge and Microwave
I loved that they had a fridge and microwave in the room. I used door dash to order groceries the first day of our arrival. They leave in the front lobby and you just go pick it up. It was so easy! We stocked the fridge with breakfast and snack items for the week. We used the microwave for oatmeal and mac and cheese. Perfect for park days when you don't have a lot of time for breakfast in the morning.
Use this link to book your next trip with Howard Johnson Anaheim and use my corporate code to get 15% off your stay! Code: 1000022077
See picture below to see where you type the corporate code in to get your 15%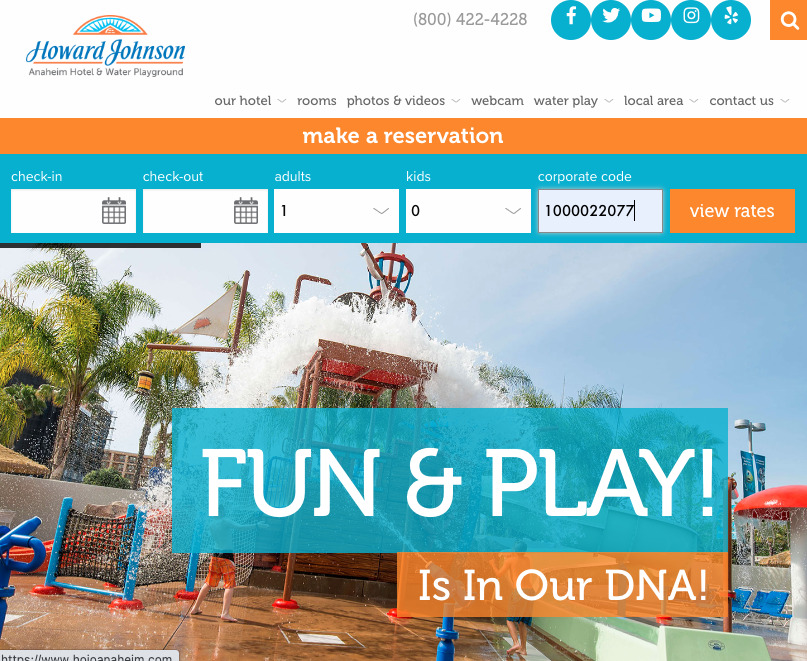 A Helpful Guide to Disneyland and California Adventure Park with little kids! Learn about Genie+ and how to use it on the Disneyland app. I'll give you a full day itinerary for Disneyland and California Adventure Park Day. I'll also give you ideas on what to do on your rest day when you're not at the parks. Everything in one place to help plan and have the most magical day!