The best video editing software for phones and desktop
If you are looking for the best video editing software for your phone or desktop, you have come to the right place. I'm always making home videos after a family trip or short videos for social media and I wanted to share what I use. Hope this helps!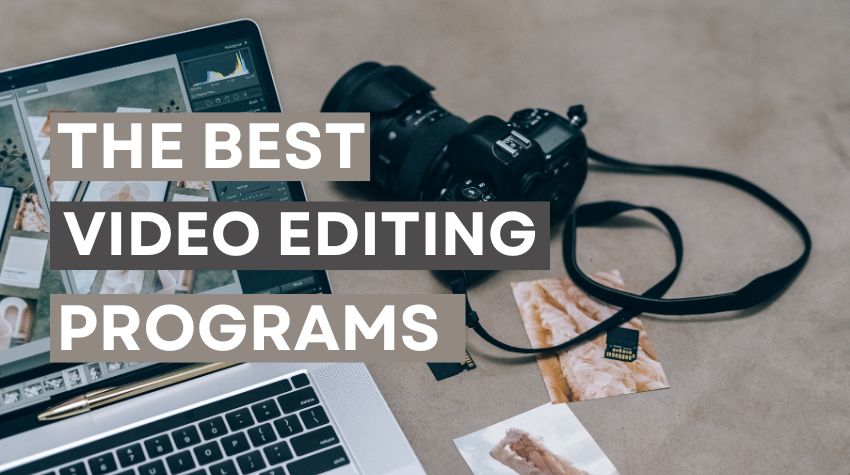 I also have a blog post sharing my favorite photo editing apps to make your photos look more professional. Make sure to check that blog post out as well.
Why you should make home videos
It can be overwhelming when you have hundreds of short 15 second video clips on your phone. They can easily be forgotten and sometimes we never watch them again. But if you take all those small clips and turn them into one home video you're more likely to watch them again.
Home videos are vital as they capture authentic moments and emotions, preserving our stories in ways photos can't. They provide a tangible connection to our past, fostering continuity and shared memories. In an evolving world, these videos stand as lasting testaments to our unique journeys and the connections we hold dear.
The Best Video Editing Software
Sharing the best video editing software for your phones and desktop. If you want to make shorter videos check out my video editing apps for your phone. If you want to make longer form content check out my video editing software for desktop. They are all user friendly and more than capable to help make a video you will cherish forever.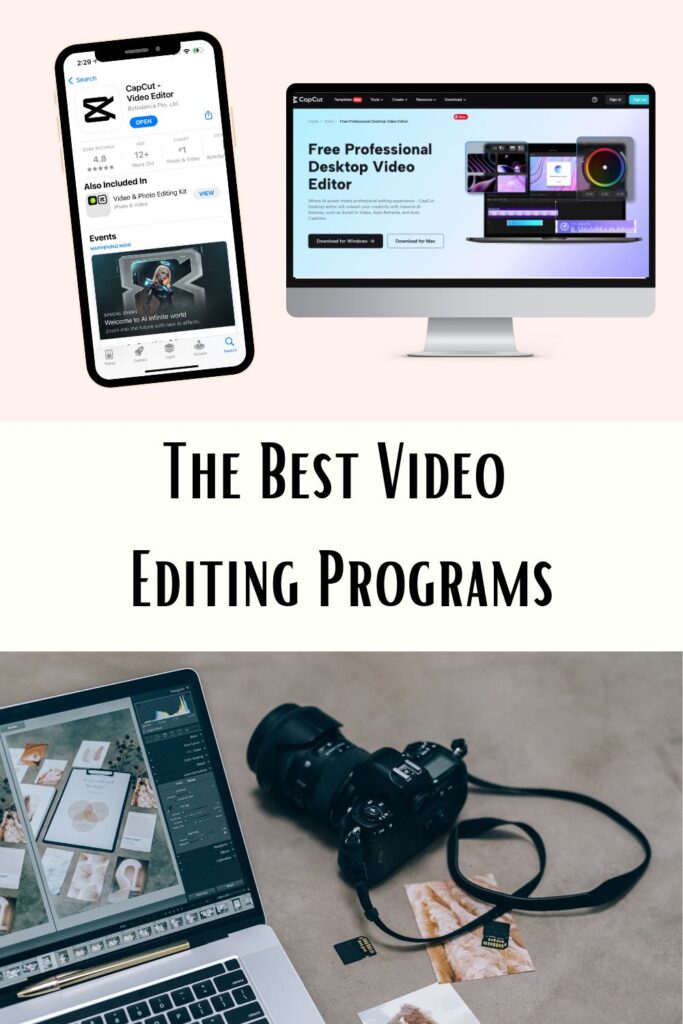 Desktop Editing Programs
These are three of the best video editing software programs for your desktop computers. I didn't put Adobe because its expensive and not very user friendly.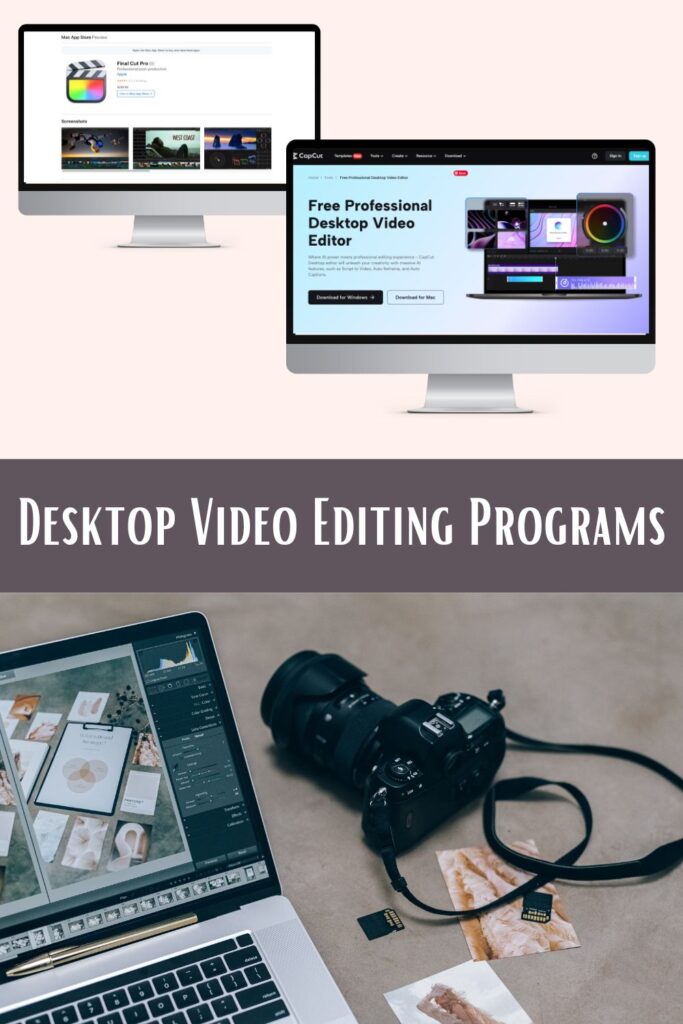 This is the best video editing software for Mac computers. It is only for Apple Mac users and it's what I use to edit all my home videos. I like that its a one time purchase and then you own it forever. Video editing programs like Adobe make you pay a monthly subscription and are very hard to use. Final Cut Pro is similar to iMovie it just offers more features. I wish I would have bought this sooner. Very user friendly!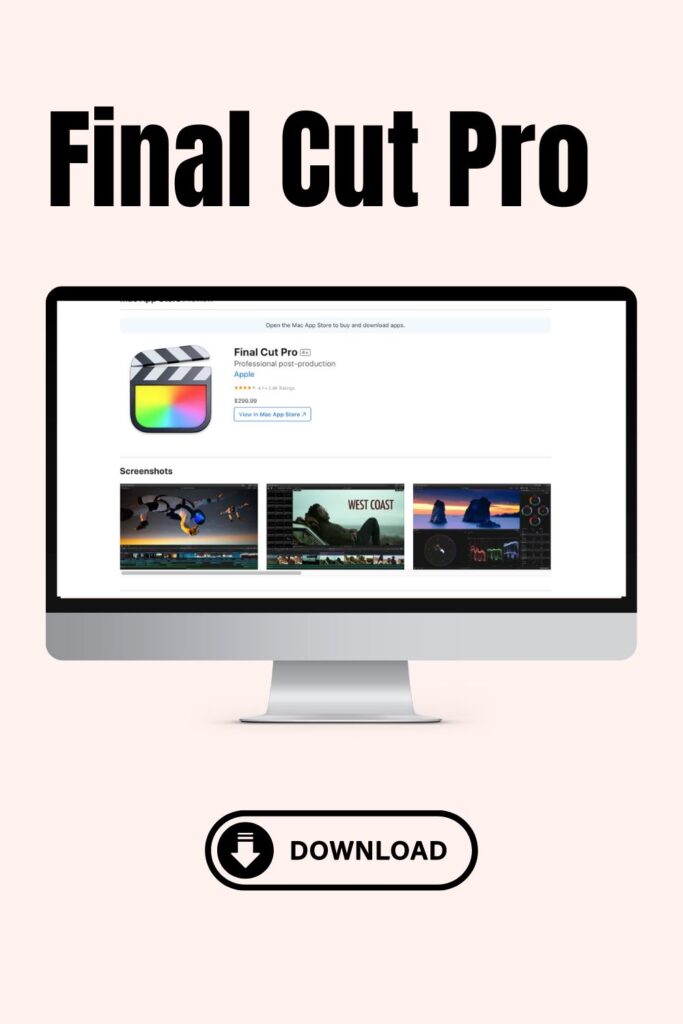 Capcut is a free video editing program you can use on your phone and your desktop. This is the app I use to edit all my videos on my phone. They just released the desktop version which looks very user friendly and similar to Final Cut Pro. The best part is that its FREE!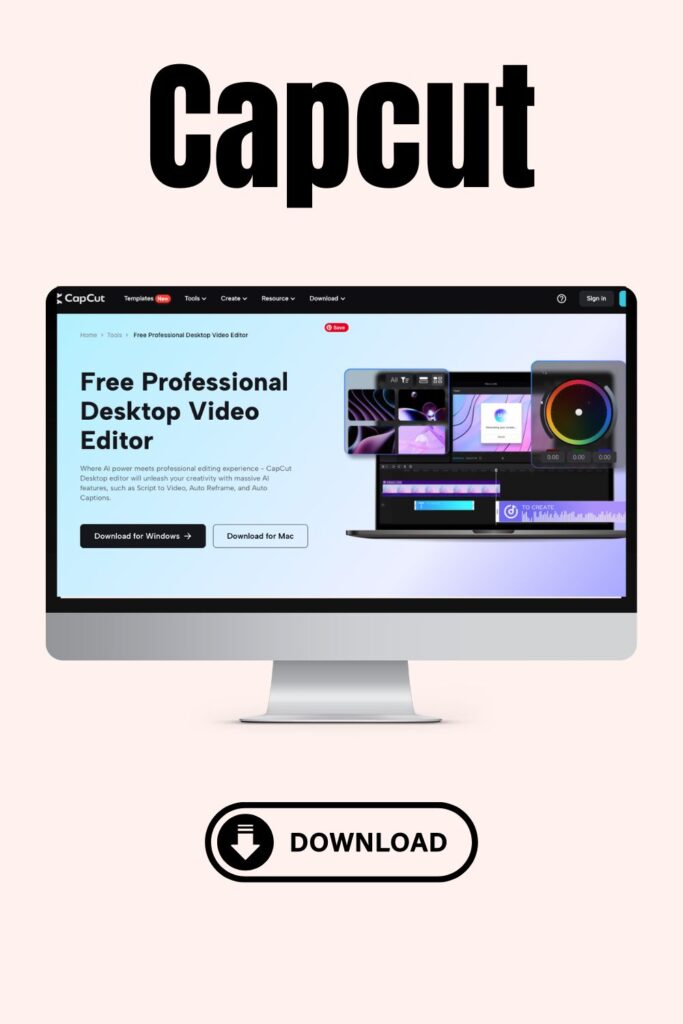 iMovie is only for Apple mac users, but it's a great option for free video editing. It doesn't offer as many features as Final Cut Pro, but good for little projects. You can also use this on your ipad and phones as well.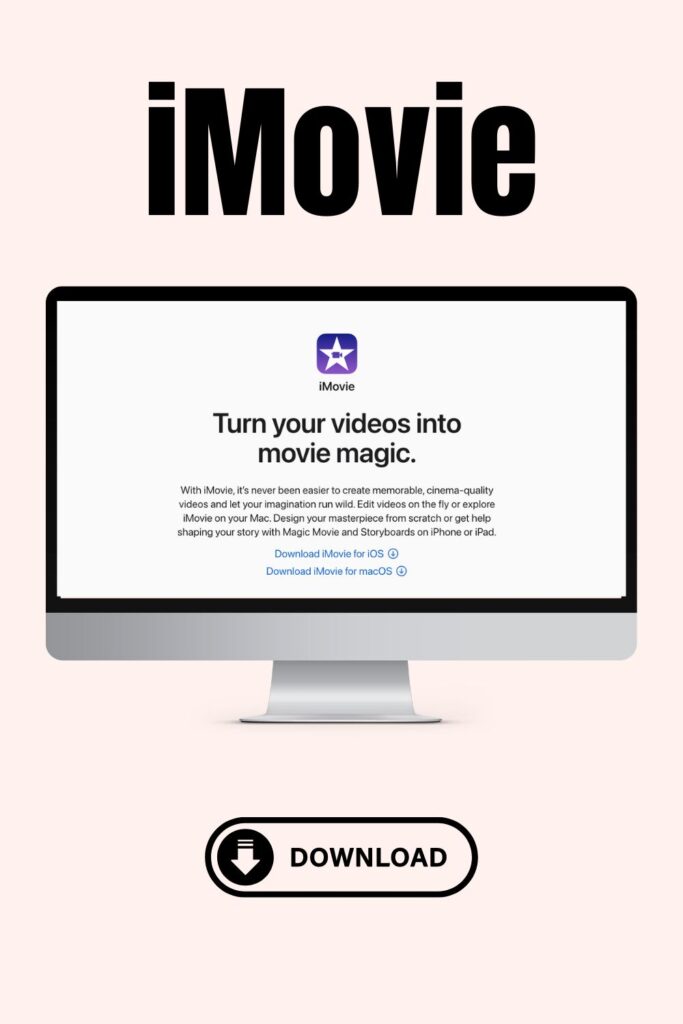 This is the best camera for beginners. If you are new to photography or video and want to start off with an easy to use camera, this is the one for you. Continue reading to see what lens I added to this camera to get even better photos!
Phone Video Editing Apps
Sharing two of the best video editing software apps for your phone.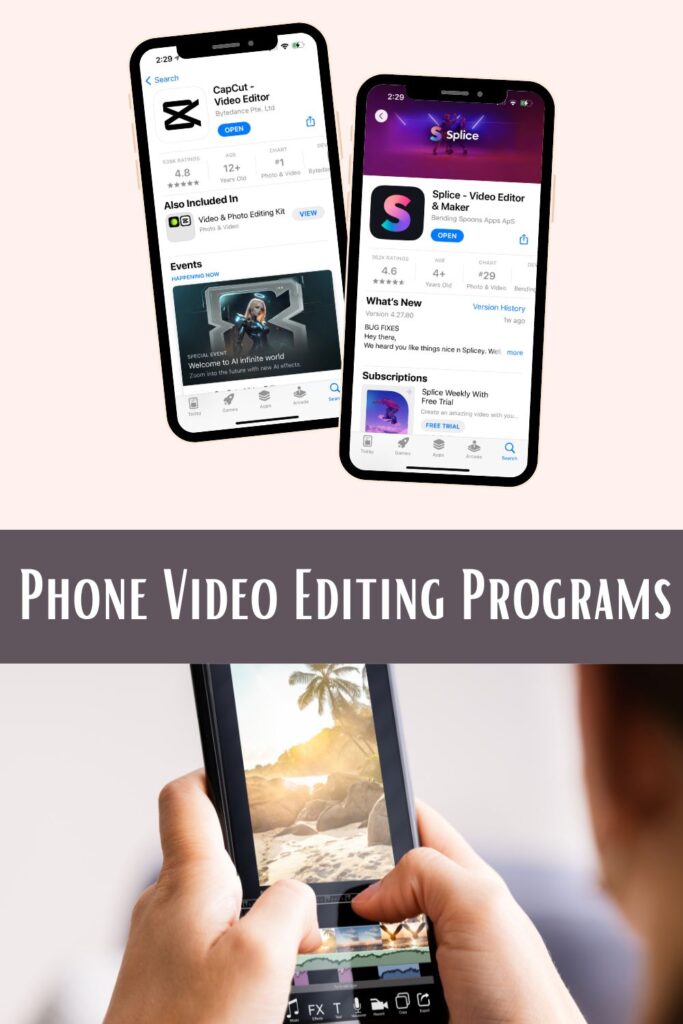 I believe Capcut is the best video editing software for phones. This is what I use to make quick videos on my phone for Instagram. You can easily add music, do voiceovers, add videos from your camera roll and more. I make all my videos for social media in Capcut first and then upload to social media. I can't believe how much you get for free with this app.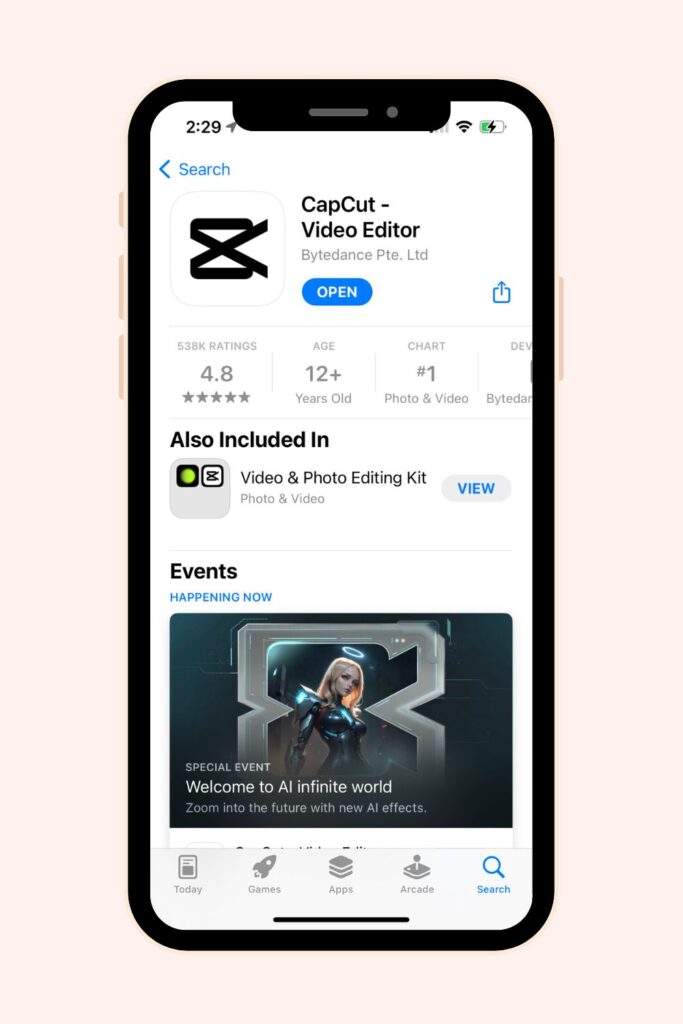 This is another popular video editor for your phone. I personally haven't used it, but have heard a lot of good things about it. You do have to pay a monthly subscription to use this app.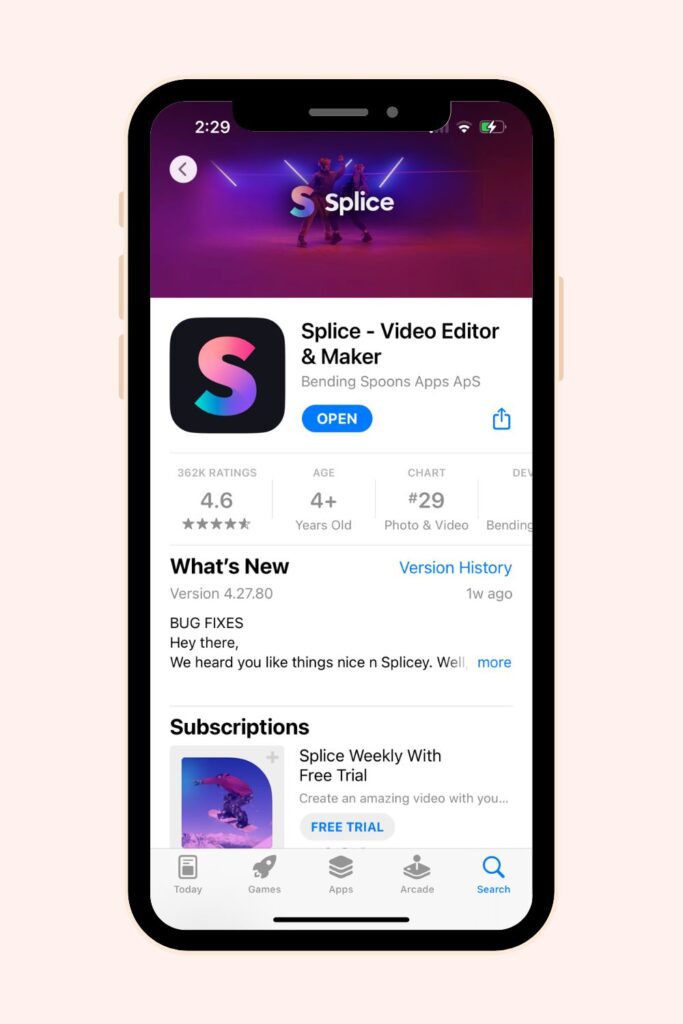 See my home videos
Should I edit a video on my phone or computer?
When do I edit on my phone and when to edit on my computer? I use my phone for making short 30-60 second videos for social media. If you want to make a short video of your weekend or the day at the park, I would just use your phone.
When I'm making videos of a vacation or making my summer videos I like to use the computer. When I make these longer videos I have hundreds of video clips to sort through and add. It's way easier to work on a desktop then a phone when making these long videos. I also have more features on my final cut pro program that I wouldn't have on my phone.
Should I buy a program or use free one?
This really depends on how often you will edit and make videos. I'm always making a video after every trip, holiday, summer break or for social media. It was worth it to buy Final Cut Pro to get the extra features. If you think you will make one or two videos a year I suggest imovie. Capcut is free and user friendly so I highly suggest that as a free option.
If editing a home video seems to overwhelming try making a one second video diary. 1 second everyday is a video diary challenge I love to do with my followers. You take a short 1 second video everyday to document your month or year. I show you what app I use and how to make your video diary. Can't wait to see your videos!
This course will help you organize all your digital photos and videos. I will show you how to back up your photos to a hard drive and to Google Photos. By the time you finish this course all your photos will be safe and backed up physically and digitally. You will know where they are and be able to view them when you want. You will be set up for automatic back up so you will never worry about losing a photo again!