The best Trader Joe's holiday sweets and treats
If you haven't tried Trader Joe's holiday treats you are missing out. Trader Joe's is always my first stop during the holiday season. I listed my favorite holiday treats below!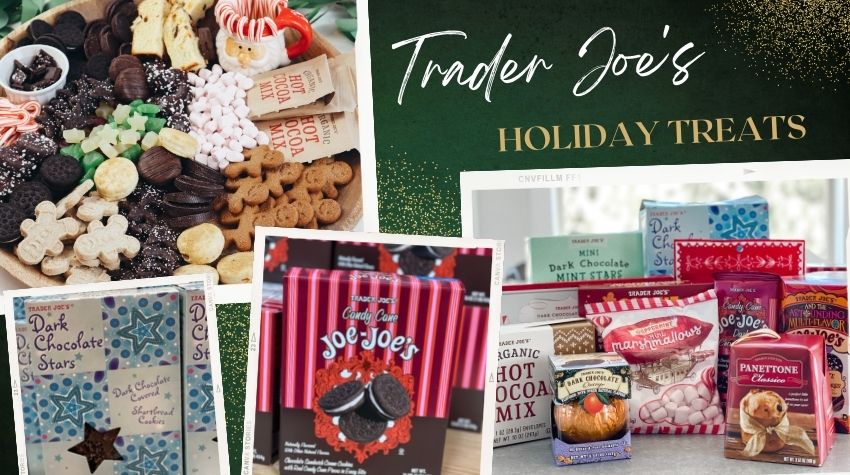 Trader Joe's is by far my favorite place to shop for food. I have found the best finger foods for toddlers from there so make sure to check out that blog post for more ideas.
My favorite Trader Joe's holiday treats
Here is a list of my favorite treats to get at Trader Joe's during the holidays. Just a reminder these are seasonal items and are only here during the holiday months. If you can't find some of these items during the holiday months at your store just ask when they will be restocked.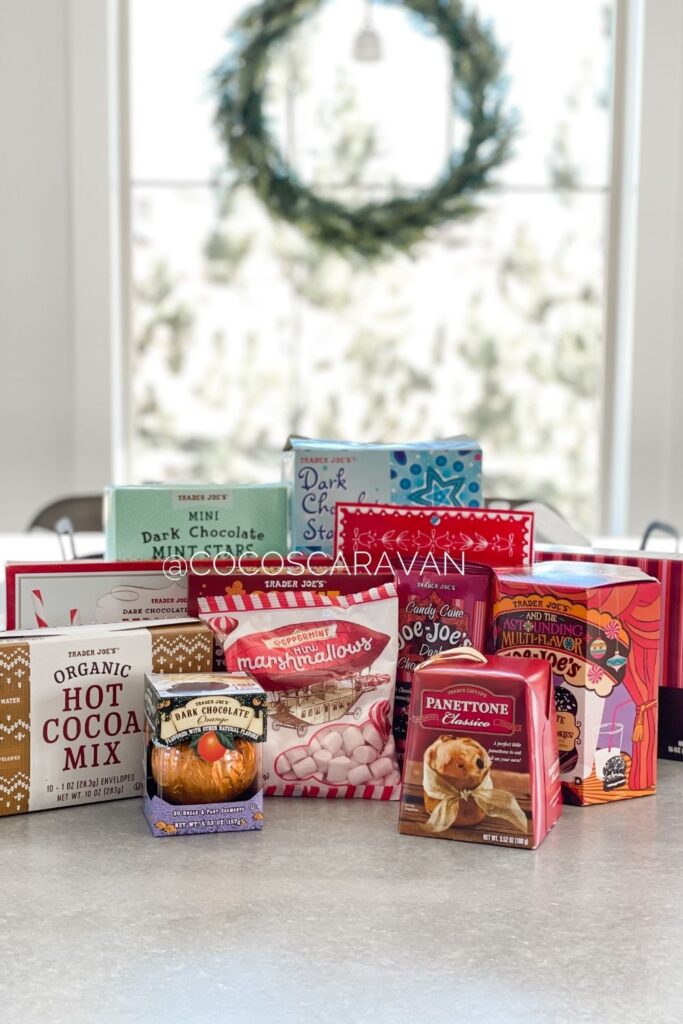 Joe Joe's are Trader Joe's version of Oreo cookies. They are similar to Candy Cane Creme Oreos, but without the food coloring. They also taste so much better and you get more in a Joe Joe's package.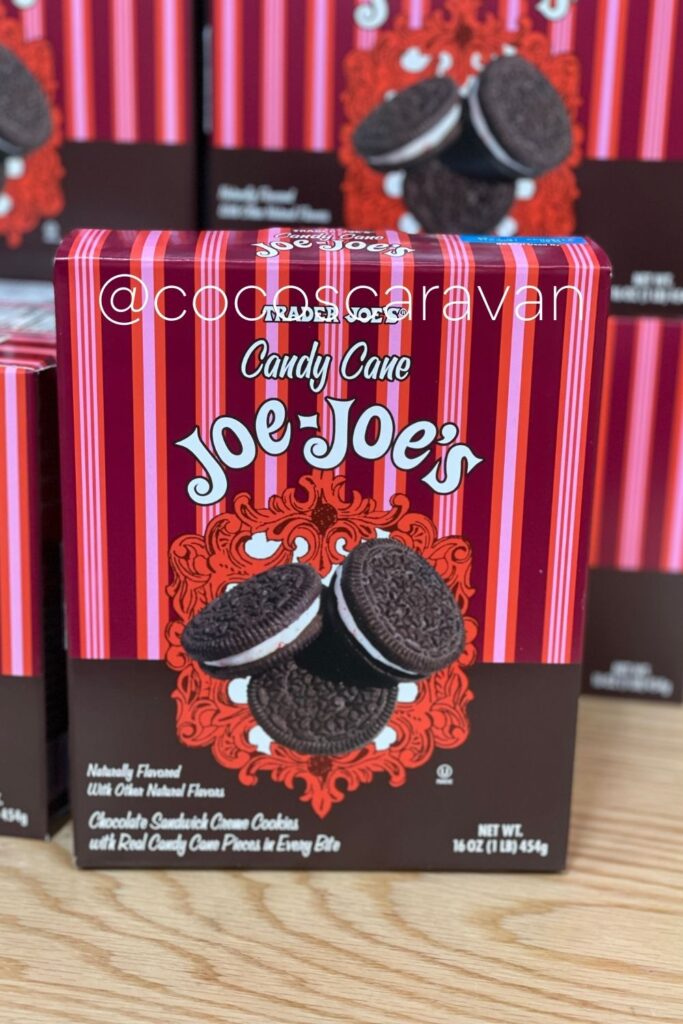 Trader Joe's holiday dark chocolate covered peppermint Joe joe's are my favorite holiday treat on this list. The dark chocolatey taste with the peppermint cookie inside is the best combination. There are 10 cookies in a package which is perfect for a Christmas gift for a neighbor or friend. I guarantee anyone receiving this as a holiday gift would be thrilled!

Dark Chocolate Stars
These cookies are so yummy and your kids will love them. It's so fun that they are shaped like a star.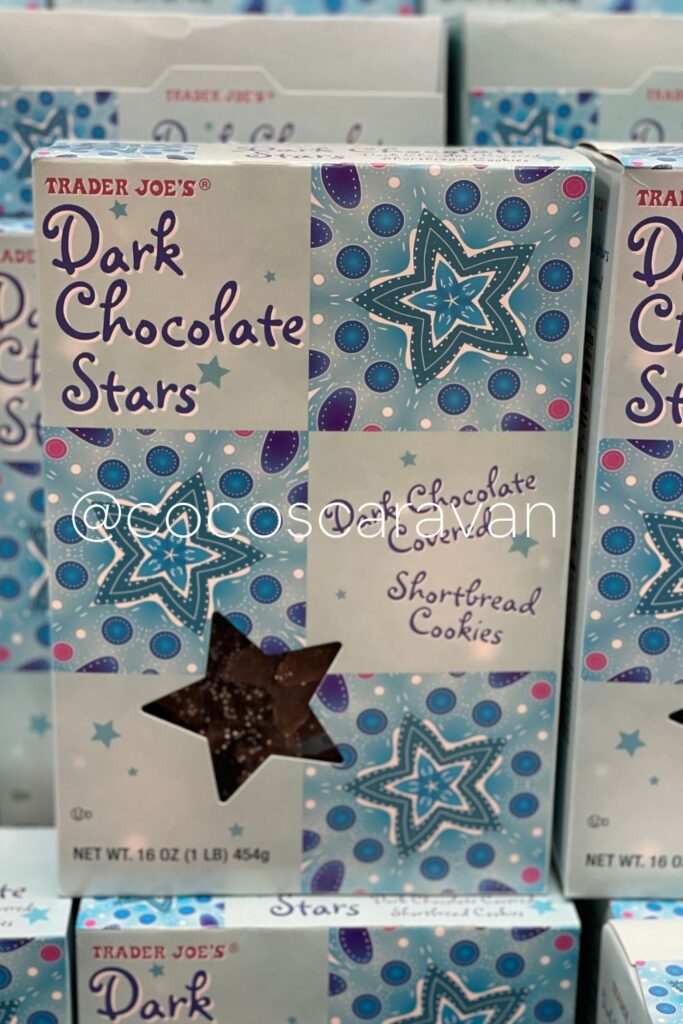 These are similar to the dark chocolate stars but they are mint flavored and mini cookies. I love anything with mint flavor during the holidays and these were so good! Be careful you can eat a lot of them without thinking about it!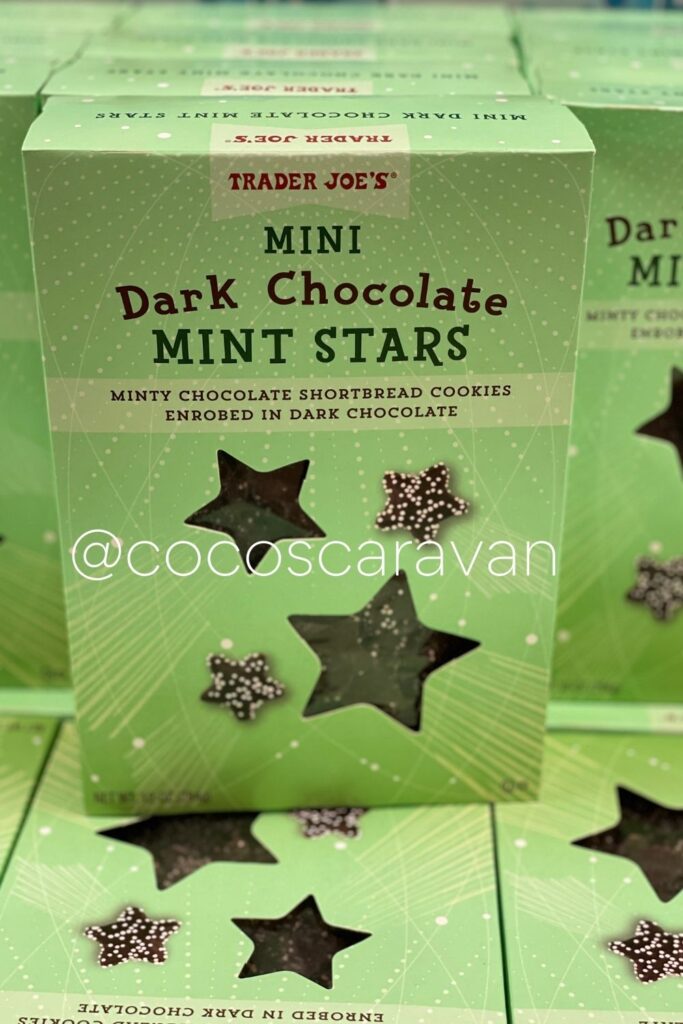 An amazing variety of different cookies! Perfect to give as a gift to a neighbor or friend.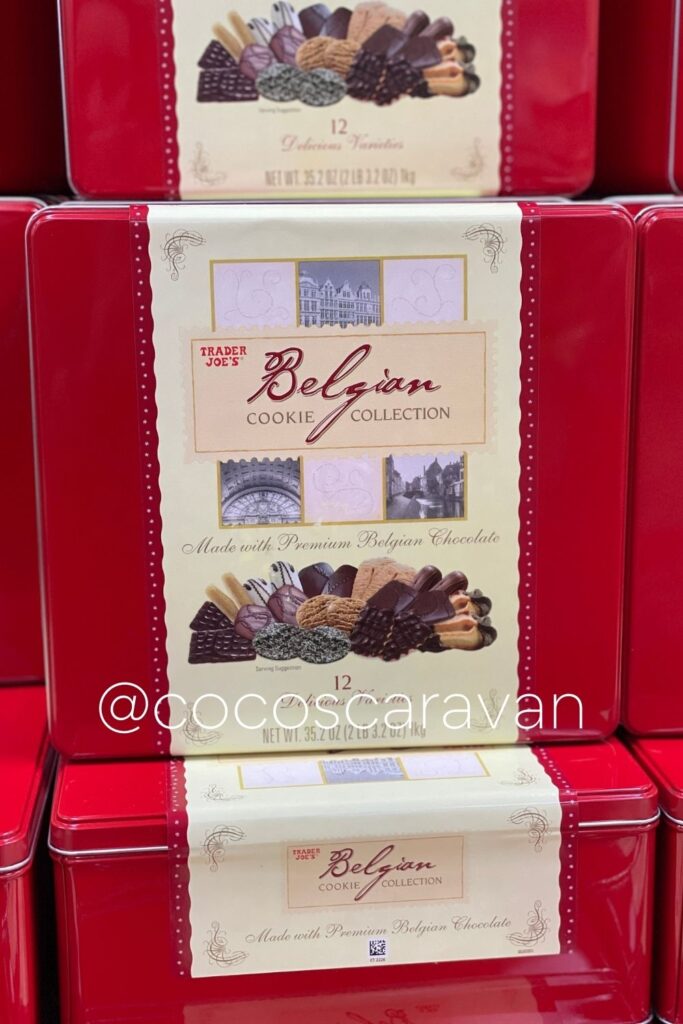 Mini Gingerbread Men
My kids love the gingerbread men cookies! They are so fun for the holidays, but they sell fast! Make sure to call ahead before going to see if they have them in stock.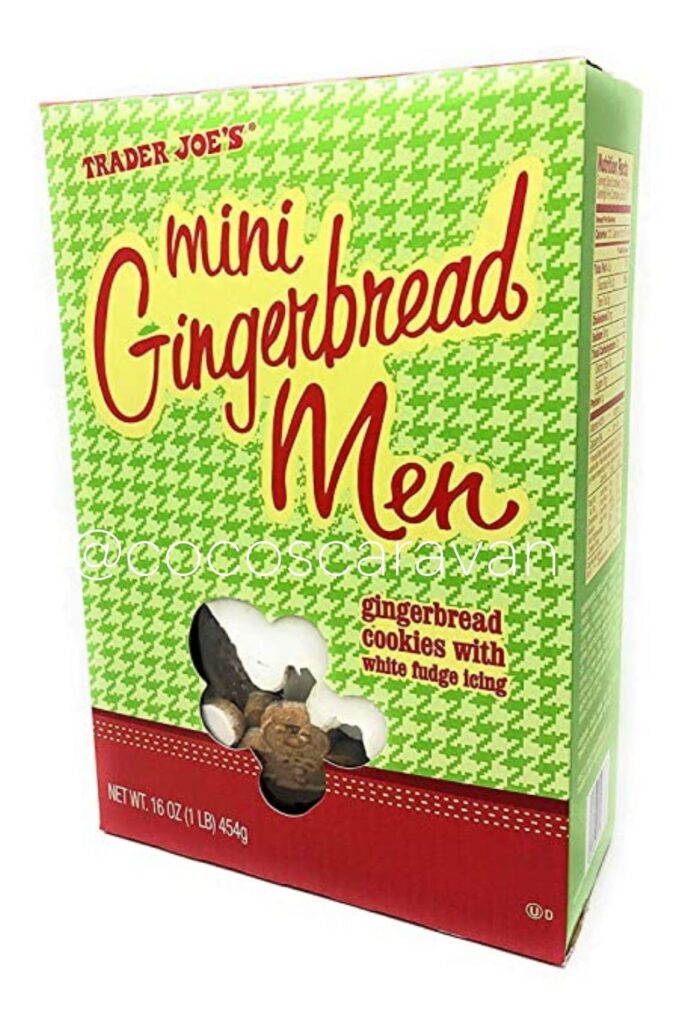 Peppermint Bark
If you are a fan of peppermint bark during the holidays you will have to try Trader Joe's version. Its so yummy and I love that they come in this adorable tin box.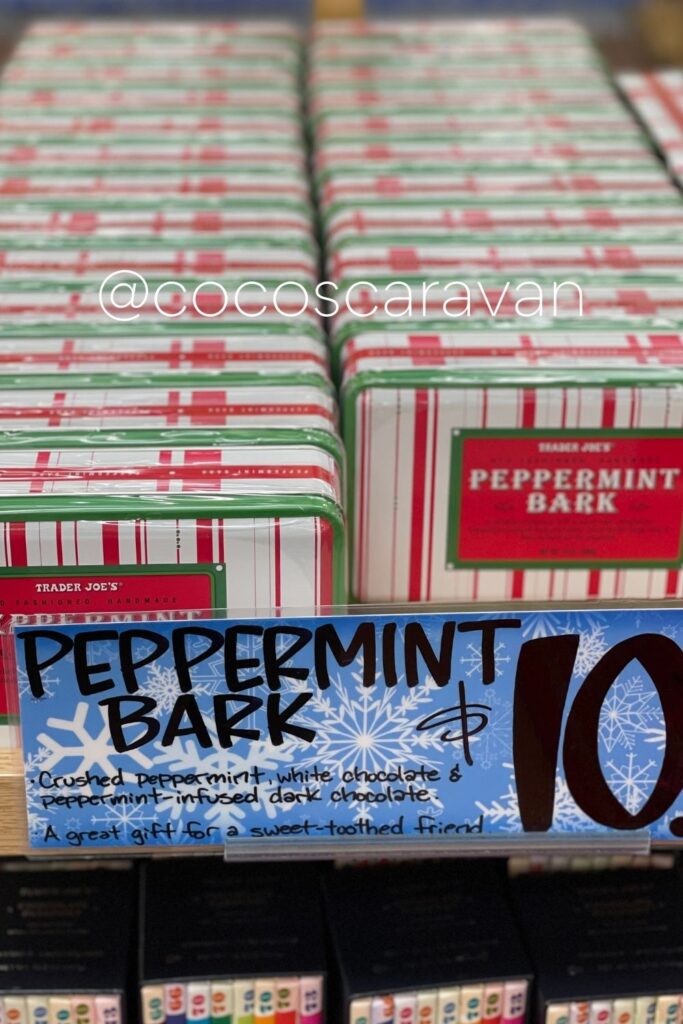 Peppermint Pretzel Slims
If you love the salty and sweet snack this is perfect for you. You get the taste of the salty pretzel with the peppermint chocolate and it's so dang good! You can eat a bag of these so easily!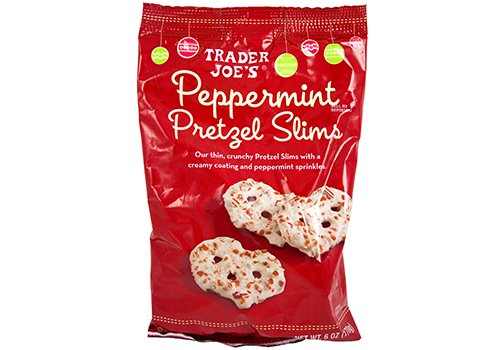 The dark chocolate orange is more of a nostalgic treat for me during the holidays. We would always get a chocolate orange in our stockings growing up so I love eating these during the holidays. I'd love to start the tradition again with my boys. It has a perfect combo of orange and chocolate without the strong sour taste from the orange.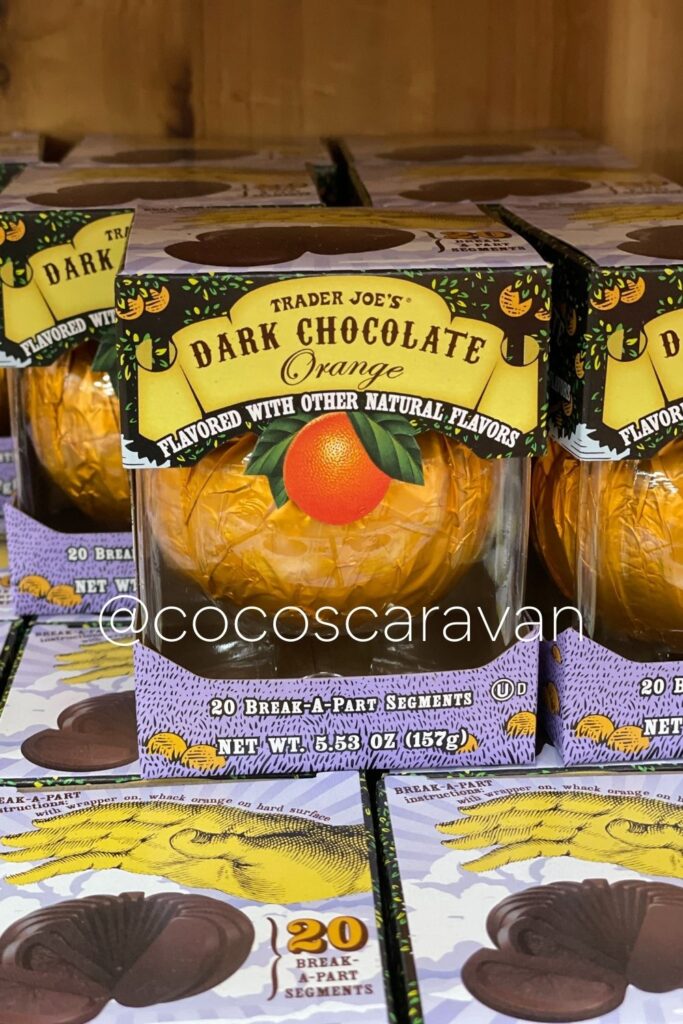 Dark Chocolate Covered Minty Mallows
I am a huge fan of marshmallow anything so this is especially a favorite Trader Joe's holiday treat for me. The mint combined with the gummy feel of the marshmallow is so perfect!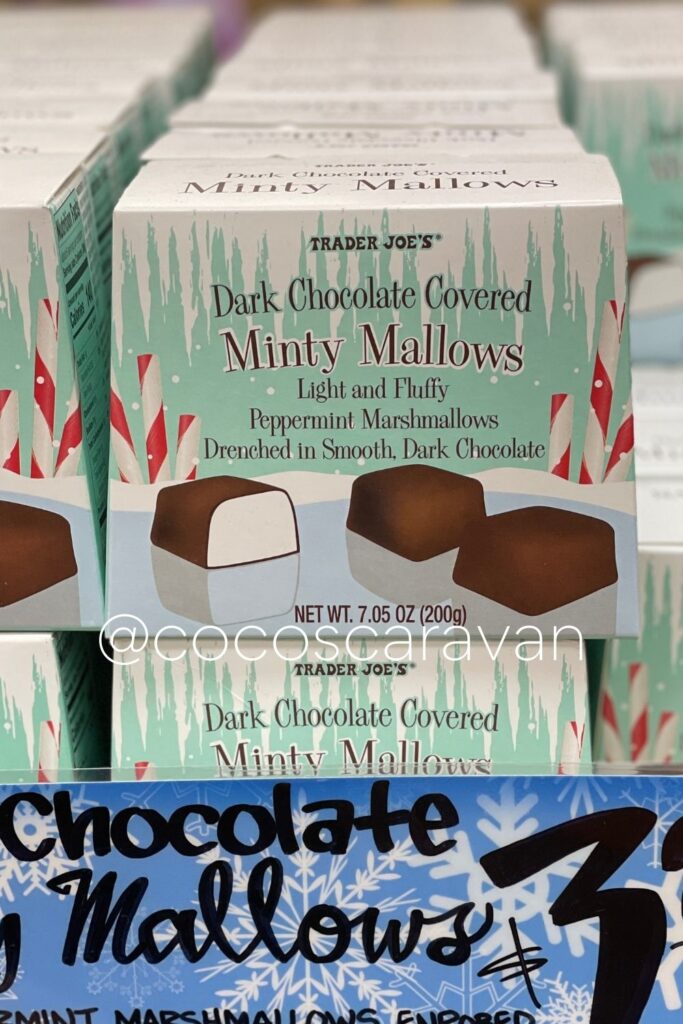 I am probably the biggest gummy fan out there. I've had gummies from all over the world and I truly believe the Scandinavian swimmers at Trader Joe's are the best. They also have a holiday version with cute Christmas tree and star shaped gummies. If you love gummies don't miss out on these seasonal treats!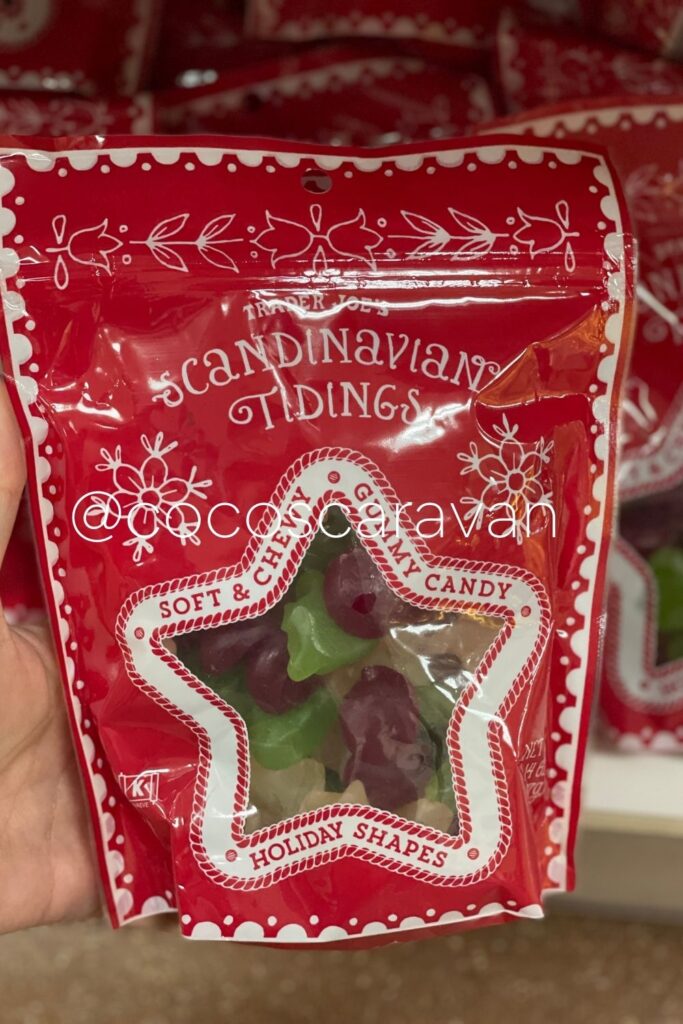 Candy cane Joe Joe's Dark Chocolate Bar
This chocolate bar is so good and I love the peppermint flavor. Perfect treat for a chocolate lover!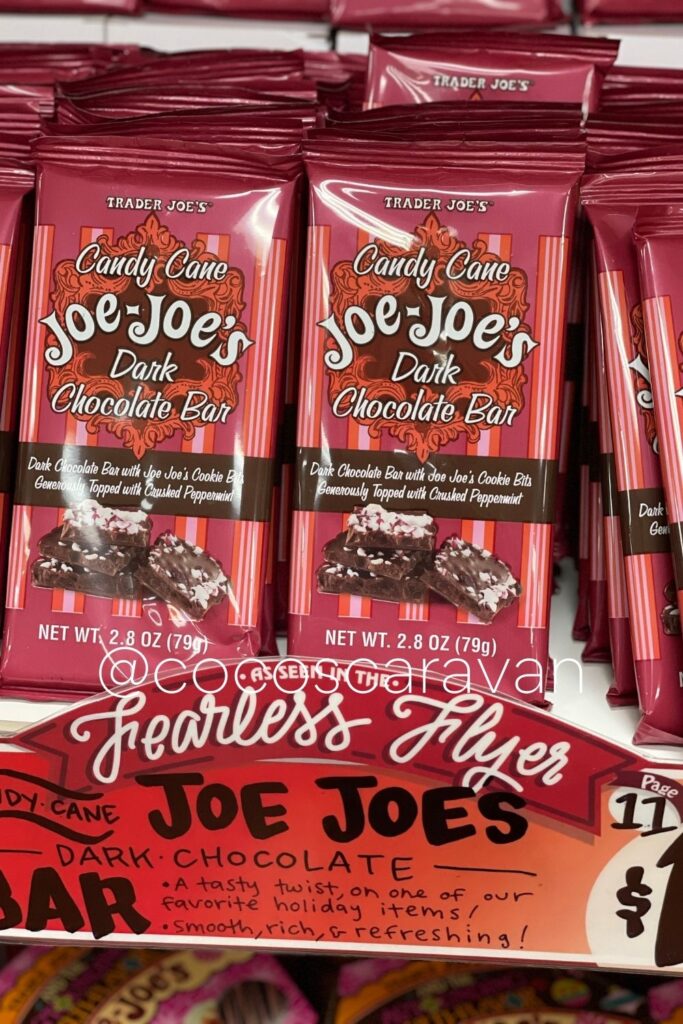 Peppermint Cremes
These are similar to the York mint patties, but a ton better! If you are a mint fan you will love these!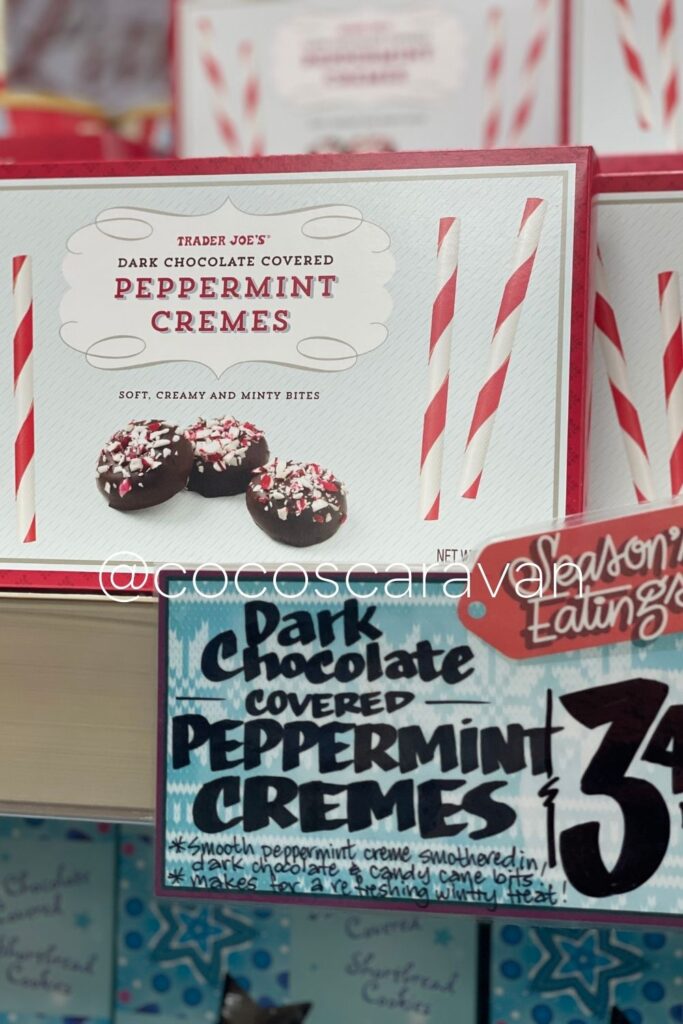 DON'T FORGET TO SAVE THIS PIN TO ONE OF YOUR BOARDS ON PINTEREST SO YOU KNOW WHERE TO FIND IT FOR LATER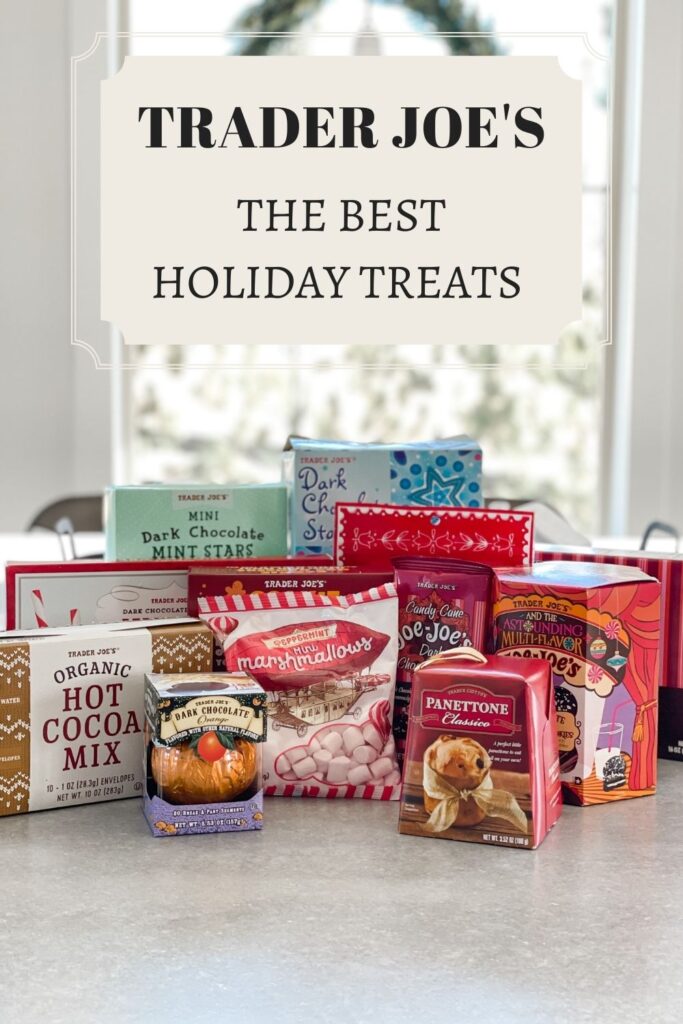 This post may contain affiliate links. See my Full Disclosure for further details.
Similar post you might be interested in