The best self care ideas for Valentine's Day
I put together a list of self care ideas you can do this Valentine's day. I'm trying to focus more on self care and self love. Whether you are single or in a relationship I think it's so important to love yourself and treat yourself.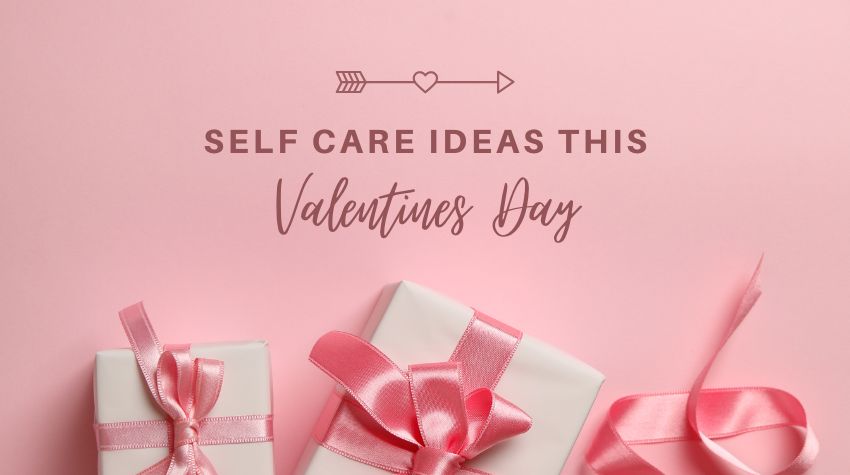 If you want to give yourself a fun gift this Valentine's Day check out my Gifts For Her blog post with tons of fun ideas.
Self Care Ideas and why its important
Self care is important because it helps to promote physical, mental and emotional well-being. By taking time to prioritize self care, individuals can reduce stress, improve their mood and boost their overall health. This can lead to better relationships, increased productivity and a higher quality of life. Self care can take many forms, such as getting enough sleep, eating a healthy diet, exercising regularly, and engaging in activities that bring joy and relaxation.
I wanted to share some ideas of what I do sometimes to get some self care in. I'd love to hear what you like to do as well for self care.
Facial Spa Night
When its hard to go somewhere for a spa treatment you can easily do it at home and make it just as fun. I have the face steamer and have loved using it. It's actually so relaxing to feel the hot steam on your face. It can be so fun to just do the steamer and put on a face mask.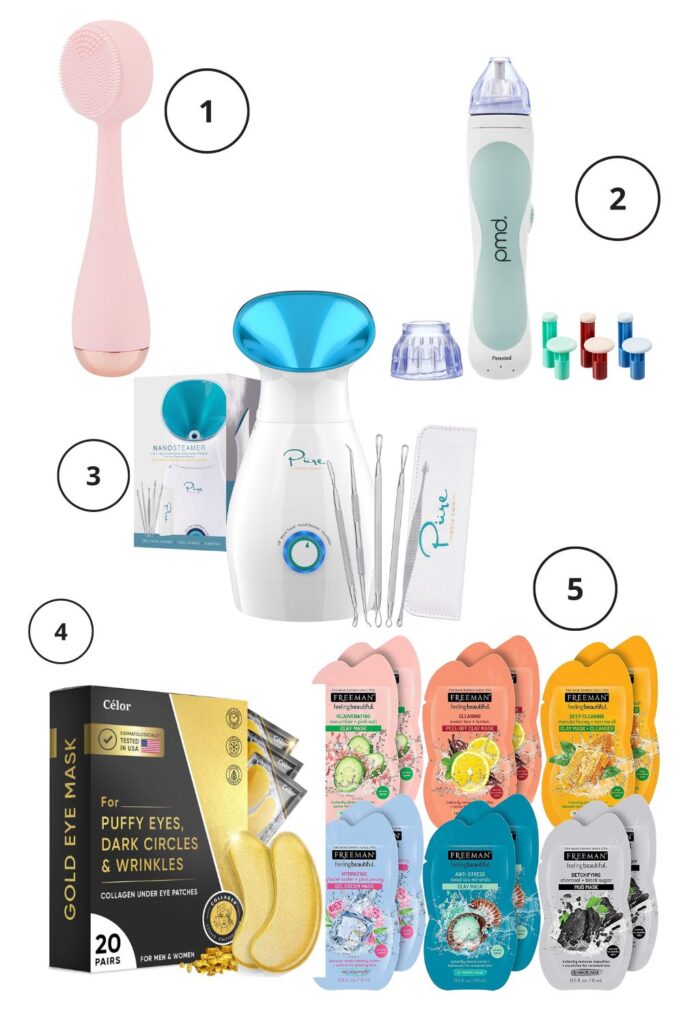 Bubble Bath
Nothing can beat a good bubble bath at home. I love the Dr Teal's epsom salt and the Lavender bath soap can be so relaxing.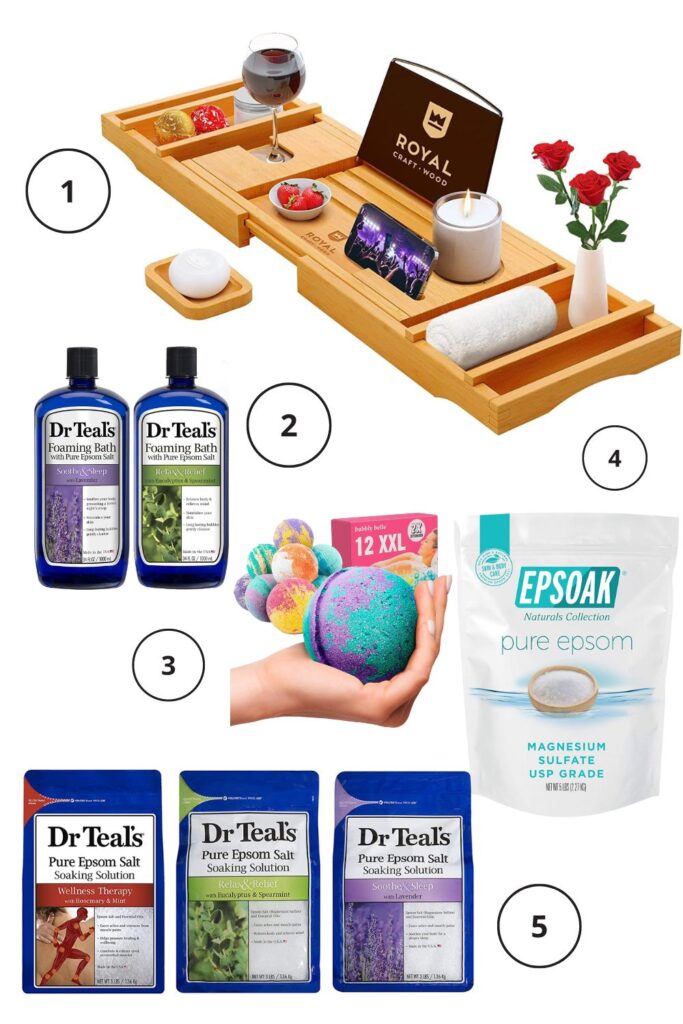 Massage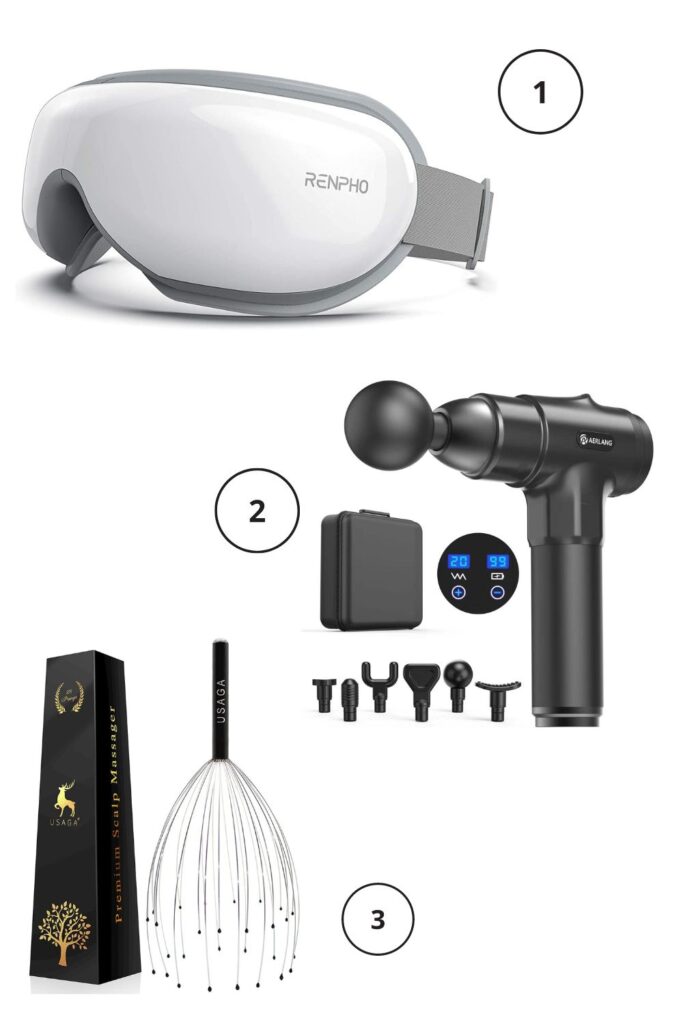 Star a new Book
Start a new book for self care ideas. These were my top favorite books I read last year. A Court of Thorne and Roses is probably up there with my top favorite series of all time. I couldn't put that book down. Links to books below picture.
Self Care Journal
I love journals and I've always found that writing in a journal is form of self care. Starting a self care journal can be a great to add to your self care ideas. You can find links to these journals below the picture.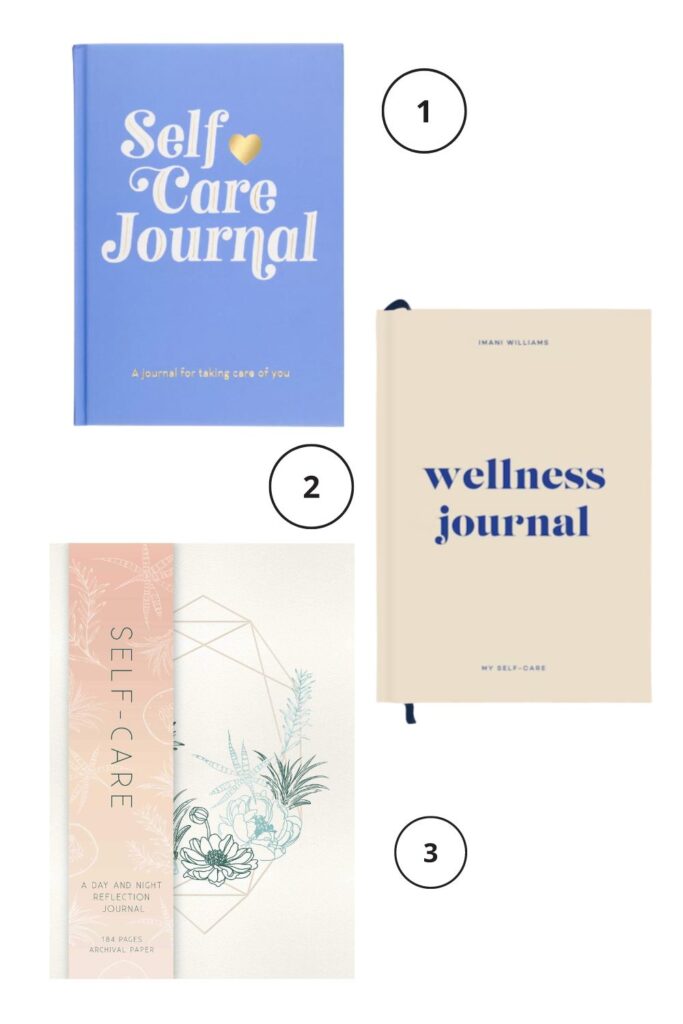 Give yourself a gift
Another thing to do for self care ideas is to give yourself a gift. Treat yourself! I have a gift guide for her blog post listing some really fun ideas on what to gift yourself. Check it out!
Buy yourself a new outfit
Another self care idea is to buy yourself a new outfit! Anytime I want to buy myself a new outfit I go to my favorite clothing boutique Shop Henly. They have the cutest dresses and comfy sets. Where do you love to shop for a new outfit?
Start a new show
Most of my self care during the year is watching a show at night and just escaping. Start a new show just for you to watch alone. If you have followed me for awhile now you know I love Korean Dramas. I wrote a blog post listing my top 10 all time favorite shows. Trust me once you watch one you will never go back to American shows. Korean dramas are the best!
This post may contain affiliate links. See my Full Disclosure for further details.
Pin this to Pinterest