How to support a friend with cancer
How to support a friend with cancer. I wanted to share some of things things that helped Justin when he was going through his cancer treatment. It helps to have a good friend during hard times.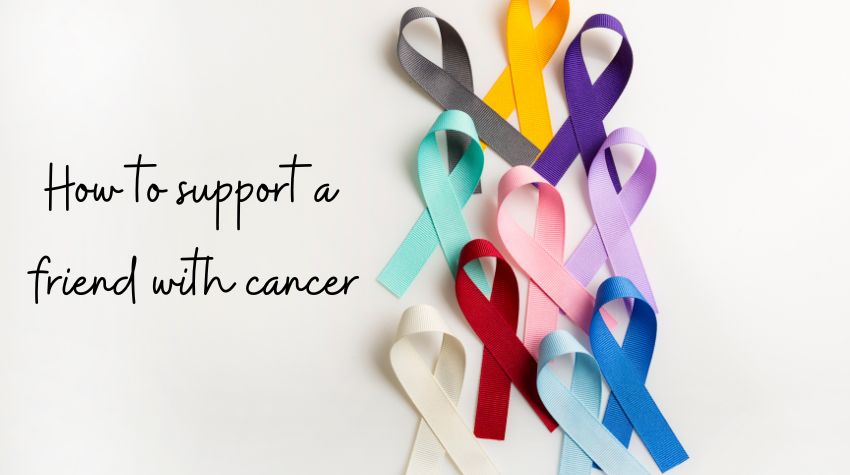 If you want to make a chemo care package to take to your friend I listed some of the items that really helped Justin during his treatments.
Support a friend with cancer
Thank you for taking the time to read this to support your friend during their cancer journey. I hope these ideas can help brighten up your friends day.
Remember, every person's experience with cancer is unique and your friend may need different forms of support at different times. Be flexible, patient, and open-minded, and always ask how you can help.
Go hang with them during their chemo treatment
This is one of the best ways to support a friend with cancer. Go hang out with them during their chemo treatment. It helps when a good friend is there to keep their mind off of things. As a spouse I couldn't be with Justin all the time. I appreciated when friends would stop by. I just never wanted Justin to be alone.
Offer to drive them to chemo or doctor appointments
Those chemo treatments can be brutal and it can make the patient so tired. Helping to drive them to a doctor appointment or chemo treatment is so helpful.
You could drop off some chemo friendly snacks. There were foods that Justin could never eat again after chemo. Make sure whatever food you bring is plain and simple. When Justin was getting chemo he was always hooked up to iv fluids. There is sodium in the fluid so try to avoid foods with too much salt. You can see some snack ideas on my chemo care package blog post HERE.
Scent free Chemo gift basket
You can put together a chemo care package gift basket. Make sure that all items are scent free. Nauseous is very common with chemo patients and any smells associated with chemo can trigger patients. Just make everything scent free. We did love essential oils and used them a lot in the room. Lavender helped a lot with nausea.
If they have children offer to babysit during a round of chemo
Justin and I never had kids when he was doing chemo treatments, but I can't image how hard it would have been. Helping a cancer patient and their partner by watching their kids so they could go to chemo treatment together. Maybe one partner is working and the other partner needs to go to a doctors appointment. Helping with child-care as needed.
Set up a food schedule for friends and family to drop off food
Another great way to support a friend with cancer is to set up a meal schedule for friends and family to drop off food during the weeks they do their treatment. This is an awesome website that allows you to set up food schedules and add in diet restrictions.
Don't talk about cancer
Something we loved when friends came over was just not talking about cancer. Cancer was our whole life and sometimes we need a couple hours with our friends to forget about cancer.
Take them out for a fun night
Take your friend out for a movie or a fun night. Give them something to look forward to.
Housework
You can pay for someone to come clean their house one month or go over and help them out. I know that this can be very personal depending on the person. Make sure to ask if this would be helpful.
Listen
Let your friend talk about their feelings, fears, and concerns. Offer a non-judgmental ear to listen and provide emotional support.
Keep in touch
Regularly check in on your friend, send them messages of encouragement, or simply call them to see how they're doing
I love this website because you can create your own goodie box. Create a goodie box for your friend and pick what they love.