The Best Lightweight Car Seat for Flying
The best lightweight car seat for flying is the Cosco Scenara Next. This will totally change your travel experience and make things so much easier. I use it every time I fly with my boys and believe it's the best option for flying.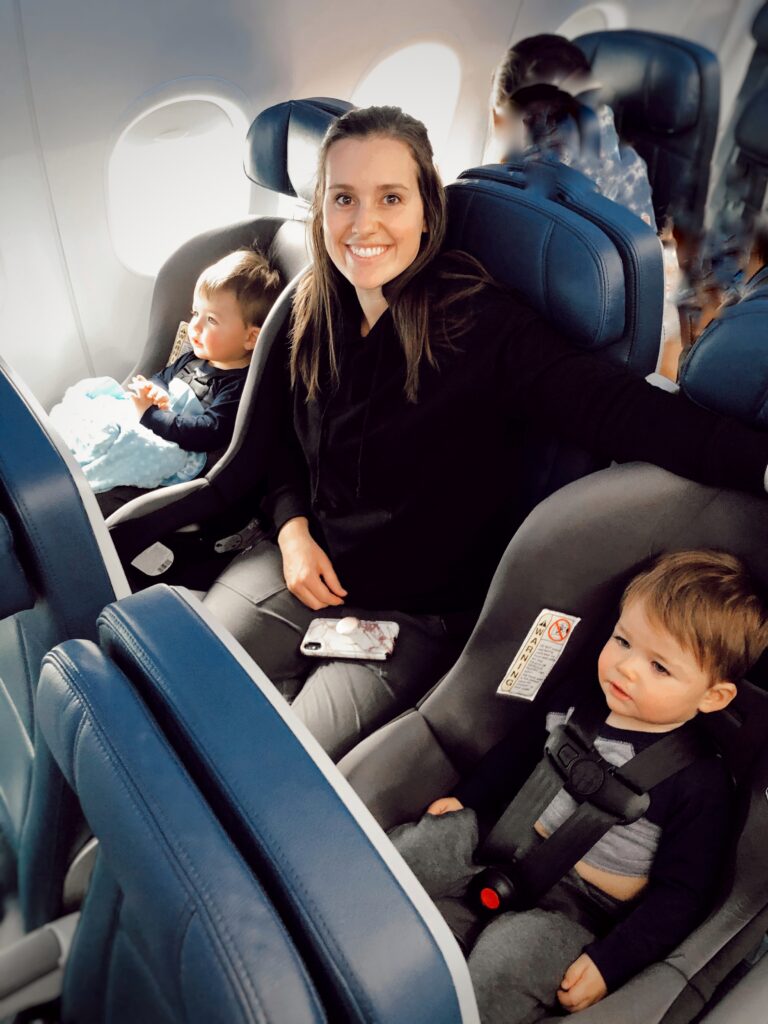 I have been flying with the boys since they were five months old and have learned a lot of things along the way. Make sure to check out my tips for flying with toddlers blog post where I give a lot of great tips to make your travel experience less stressful!
Reasons why the Cosco Scenera Next is best lightweight car seat for flying
Here are some of the reasons this lightweight car seat is the best for flying.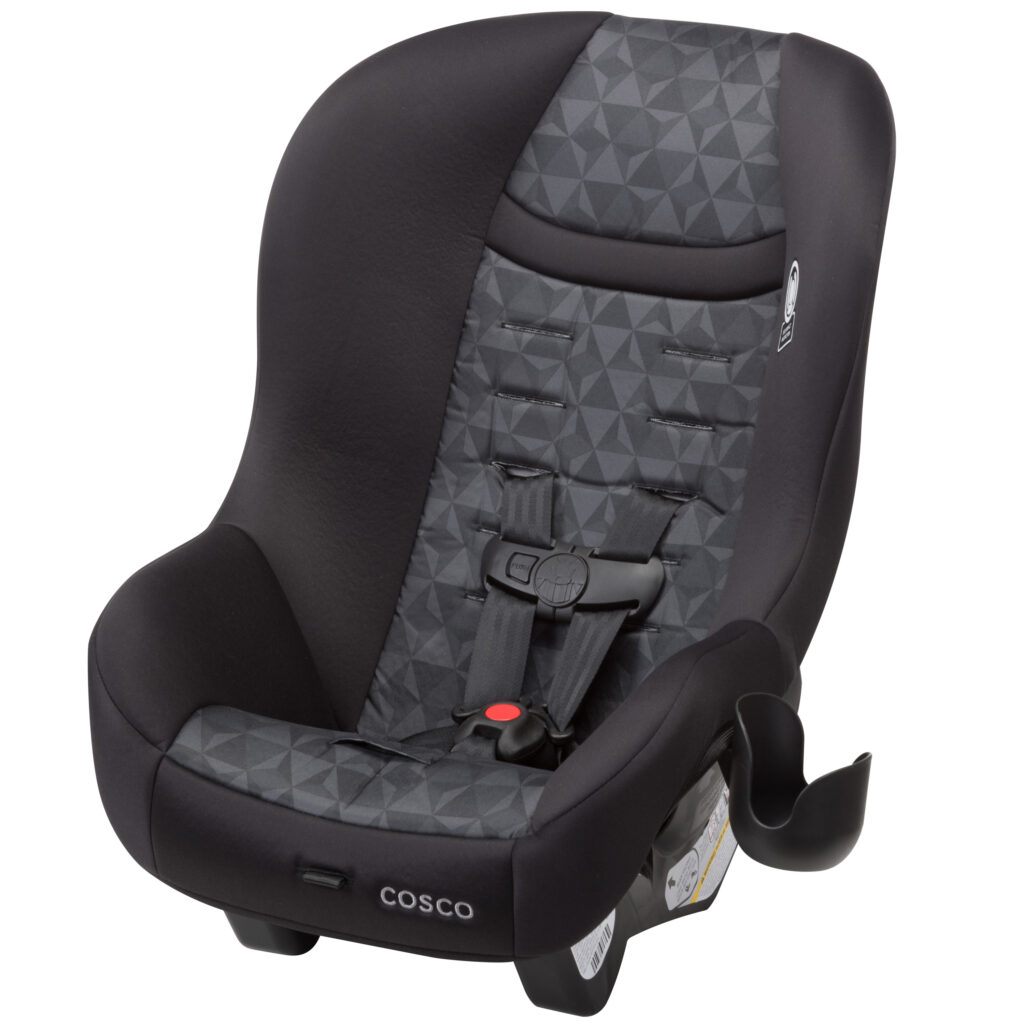 Reason 1: The cost
The Cosco Scenera Next is only $49 which is such a great price for a car seat. I bought these car seats just for flying. I felt that it made my decision easier to just go ahead and buy them because they were so cheap. I'm so glad I did because they have been life savers!
Reason 2: Lightweight
Another reason the Cosco Scenera Next is so great for flying is because of how lightweight it is. This lightweight car seat is only 10lbs which makes it so easy to carry onto the plane. You can easily lift it above your head to get through the tight spaces. I once brought my normal car seats(Graco extend 2 fit) on a flight and they were so heavy and wide I couldn't walk down the aisle with them and ended up holding it above my head which was so heavy. It's worth just getting this lightweight car seat.
Reason 3: Compact
The third reason I love this lightweight car seat is because of how compact it is. I can hold the car seat in front of me and walk down the aisle and it will fit. With my normal everyday Graco car seat I would have to hold above my head and walk down the aisle because it was too wide. I can also easily stack the two car seats on top of each other and carry them both down the aisle at the same time. It really has made it so much easier.
Reason 4: It's convertible
You can have the car seat rear facing or forward facing to get more use out of it. When my boys were younger I would rear face them on the plane and as they got older I started to forward face them. You will get more use out of it because its convertible! Rear-facing 5-40 pounds and forward-facing 22-40 pounds.
How I carry them through the airport
I put their car seats on this luggage cart roller and it makes it super easy to get through the airport. I use to put them in a car seat bag and wear it as a backpack, but it was so bulky and hard to carry. This roller makes it super easy to push through the airport, easy to get them on and off for security, and easy taking them off at the plane door.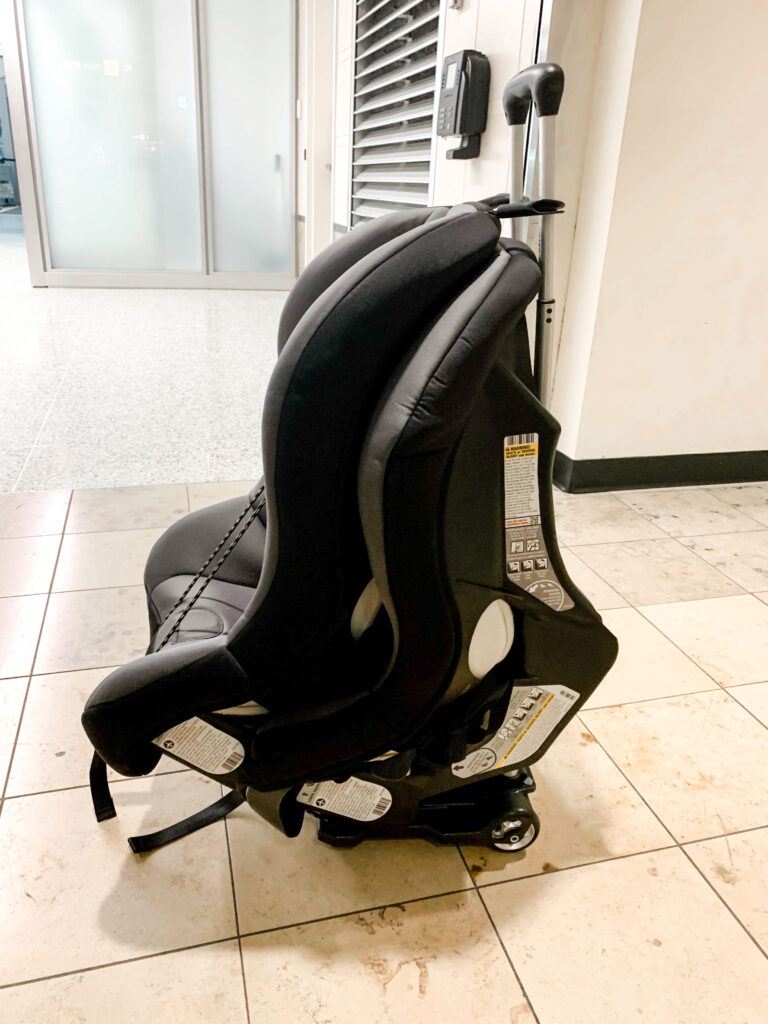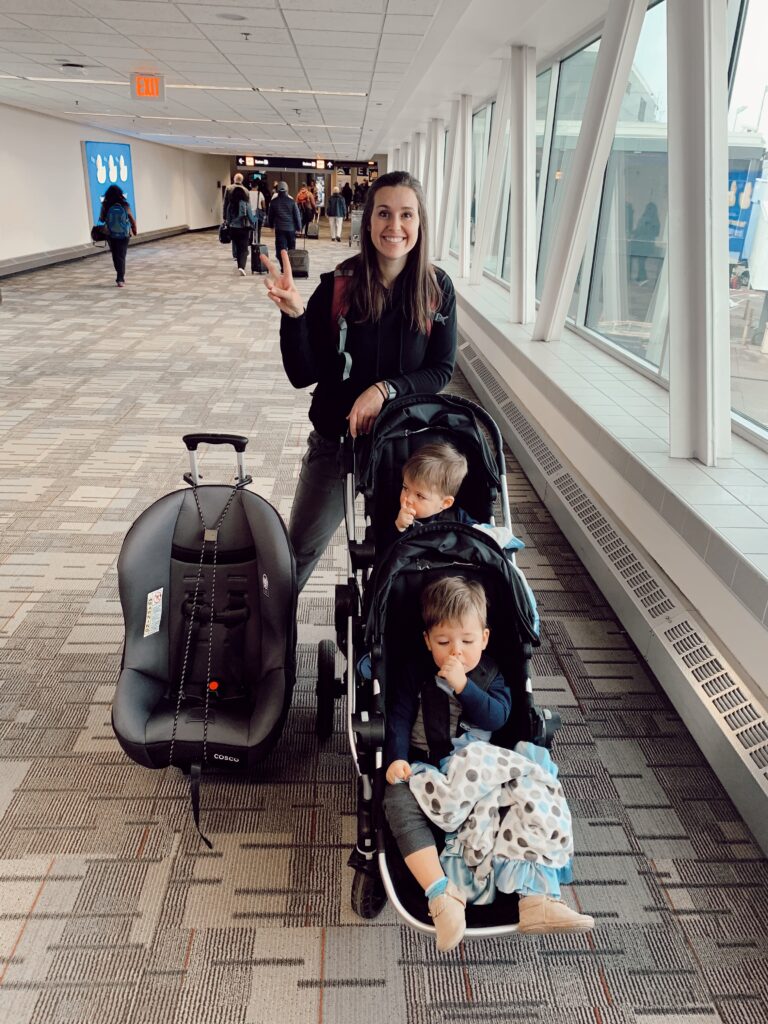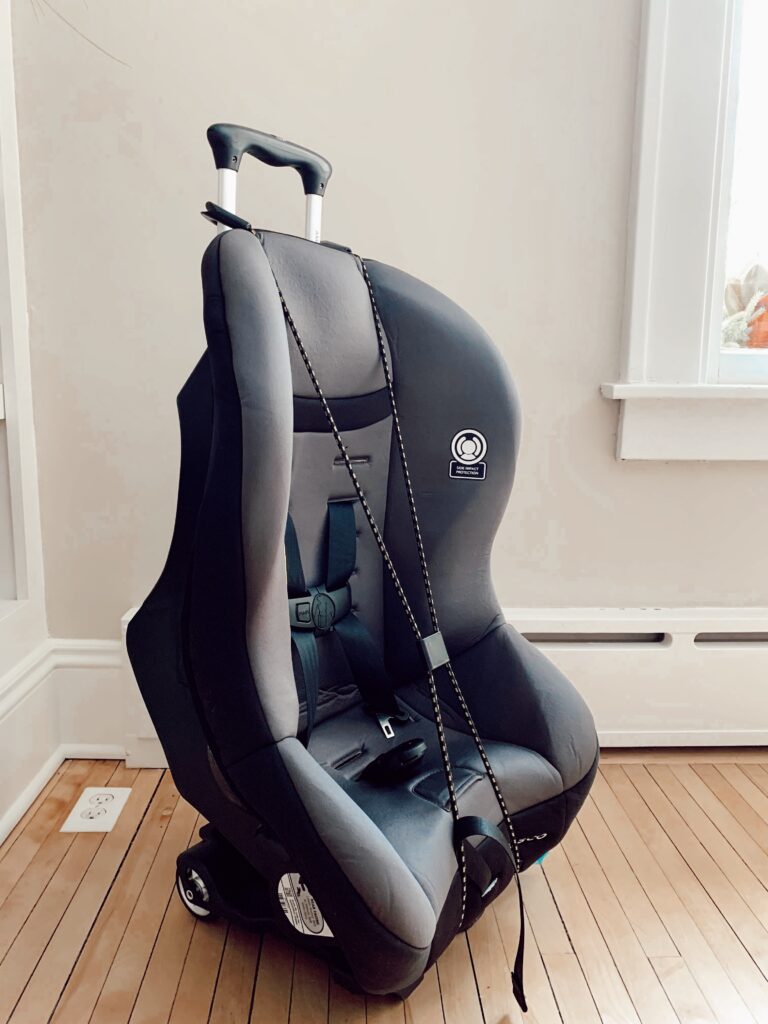 How I carry them on the plane
When I get to the door of the airplane I will take the car seats off my luggage cart roller. You might be able to roll it down the aisle on some planes, but it's easier to take it apart at the door while people can still pass you. I'll then fold up the luggage cart roller and put it in my bag. I stack the two car seats on top of each other and hold them both in front of me. They are so lightweight I can even put the diaper bag inside the top one and carry it all to my seat.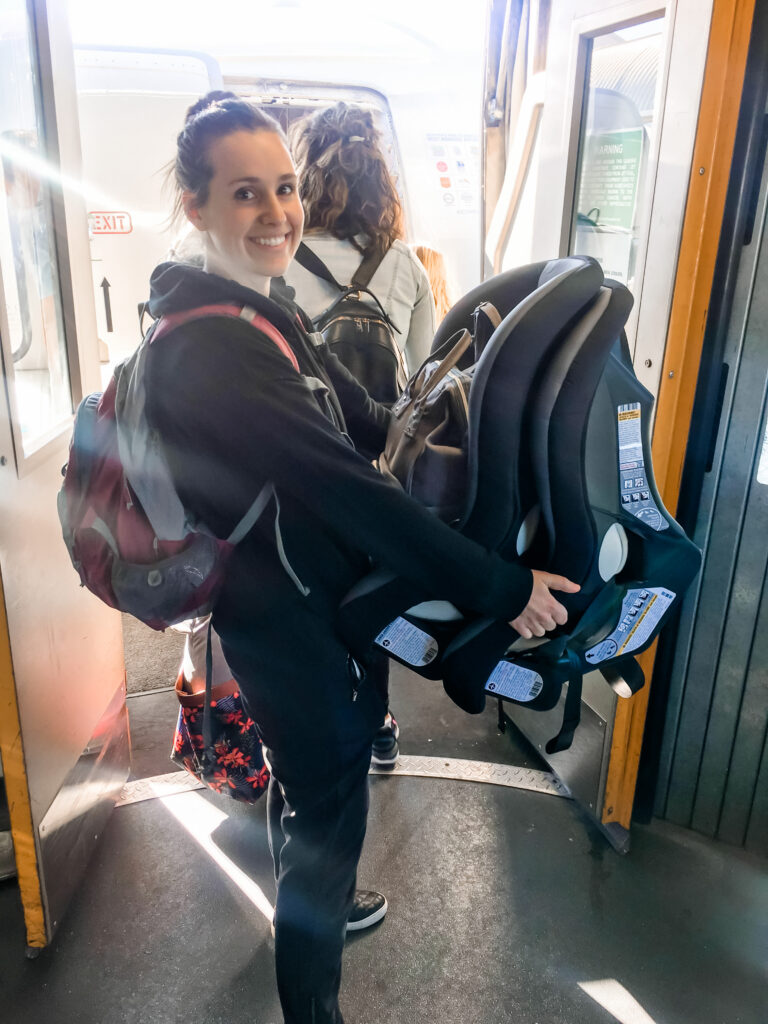 If you have kids that no longer fit in the Cosco car seat you can try this one. It is still super light weight and great option for flying.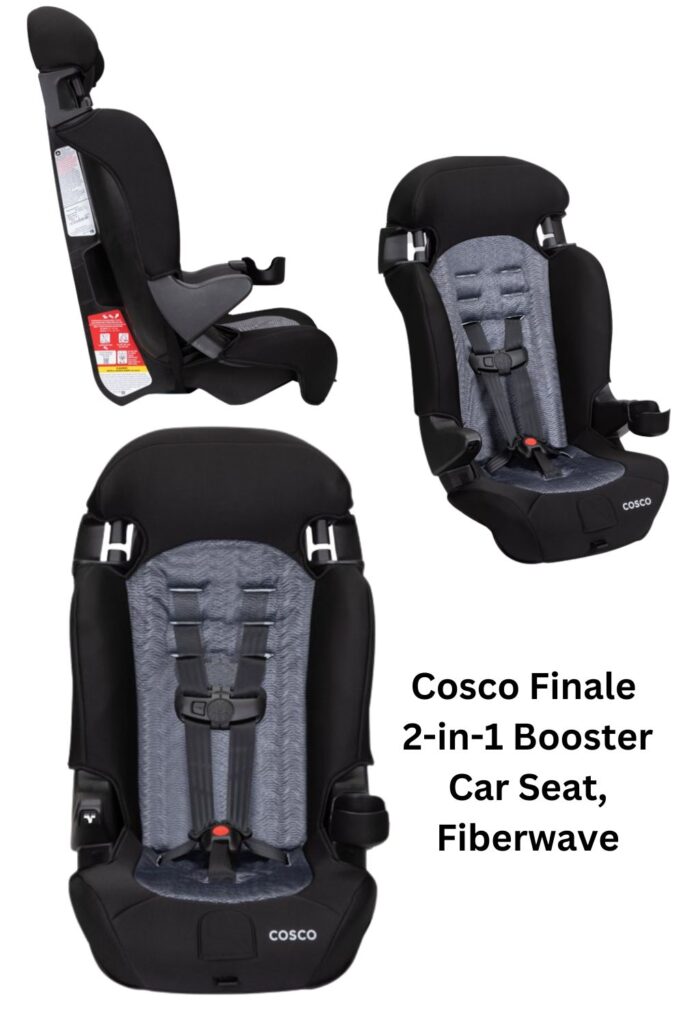 Do you need a car seat for your toddler to fly?
No, you do not need a car seat for your toddler to fly. On most airlines infants and children under 2 years old can travel on the lap of an adult for free. Once they are older than two you have to purchase a seat and they can just sit on the airplane seat without a car seat.
Due to FAA safety requirements, 1 adult passenger may only carry 1 lap-held infant. If an adult passenger is traveling with 2 infants, a seat must be purchased for the additional infant. Infants occupying a seat on domestic flights require a ticket and pay the applicable fare.
Why I like to bring a car seat?
I think it's so worth bringing a car seat because it keeps your child strapped in and prevents them from running down the aisle or jumping all over your lap. If you are going on a long flight I would highly recommend getting a car seat because they sleep better and longer in one. It's more comfortable for them and you if they sleep in the car seat opposed to your lap. If your child is 2 and under and you can afford to buy an extra airplane seat to put a car seat in, I would do it!
Can the kids still use a tray table with a car seat?
No, the tray will not work when you are using the car seat. Their legs get in the way and because they are strapped into the car seat they can't really lean forward to use it anyways. You can still find plenty of fun travel toys for kids that will work when they are sitting in their car seat. I would rather have my kids in the car seat than sitting on the seat just so they can use the tray. Its always worth bringing a car seat!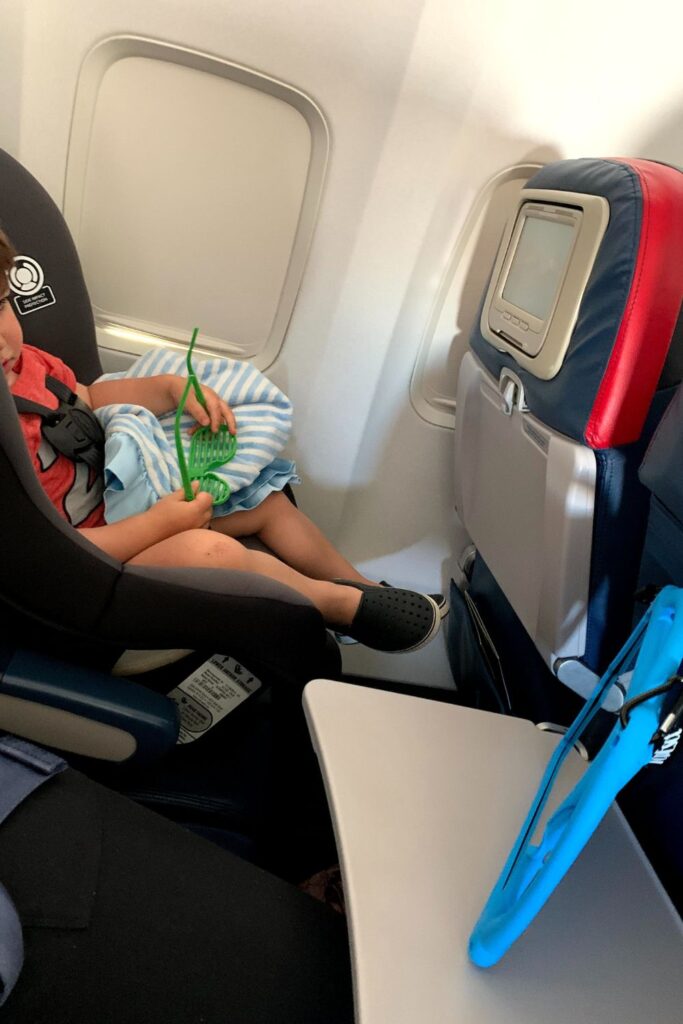 This post may contain affiliate links. See my Full Disclosure for further details.
Similar travel post you might be interested in