The Convertible Car Seats I use for the twins
I am so glad I decided to get the Graco Extend2fit for the boys car seats. People are always asking me what car seats I use for the twins, so I thought I would do a blog post about it. I will talk about the pro's and con's of them and why I decided to go with Graco!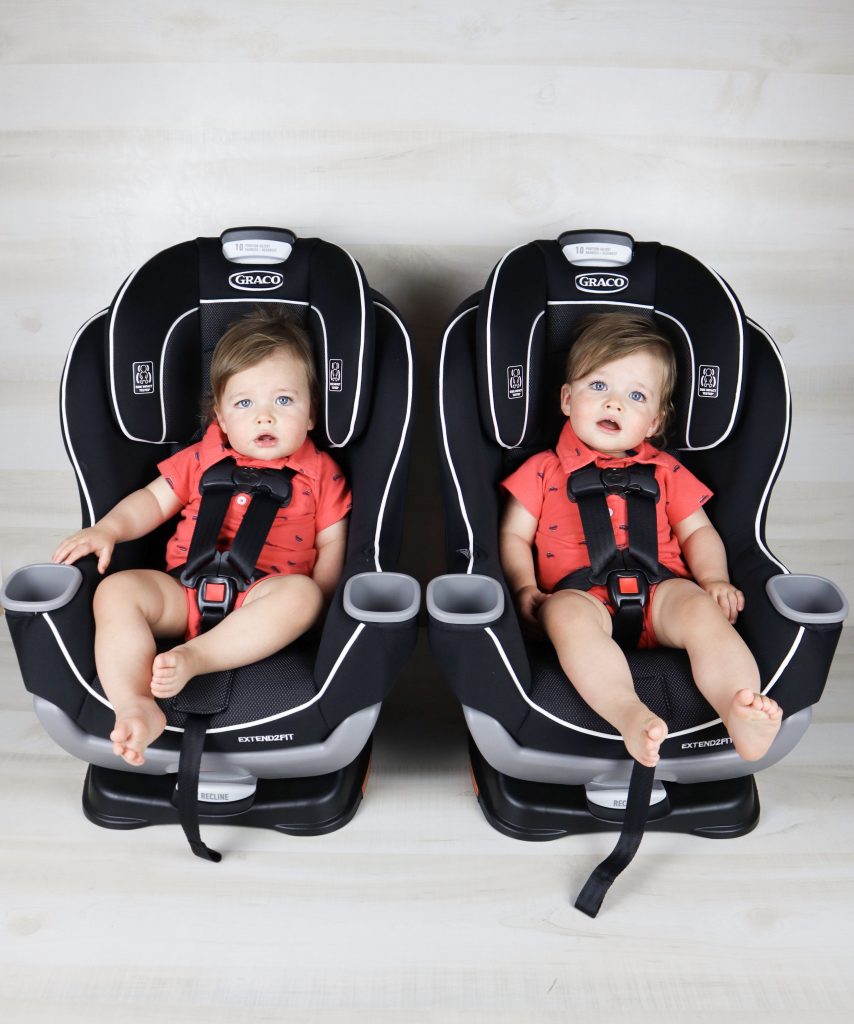 Why I chose the Graco Extend2fit Car Seat?
I did a lot of research when looking for car seats. It can be overwhelming with so many options out there. I finally narrowed it down to the Maxi Cosi Pria 85 and the Graco extend2fit. I ended up buying them both to see how they would fit in my Jeep. I decided to go with Graco because it was slightly smaller and fit better in my jeep. I don't have a lot of space so this was a perfect fit. It was cheaper as well which was a nice plus! Now that I've taken the Graco on multiple plane rides I'm glad I went with the smaller (less bulky) car seat.
If you can't decide between two car seats and how it will work with your car just order both! I ordered both on amazon and I was able to return the one I didn't want for free! Amazon has a new feature with some products where you can arrange a time for the UPS man to come pick it up at your doorstep. I was able to do this with the Maxi Cosi and it was super easy.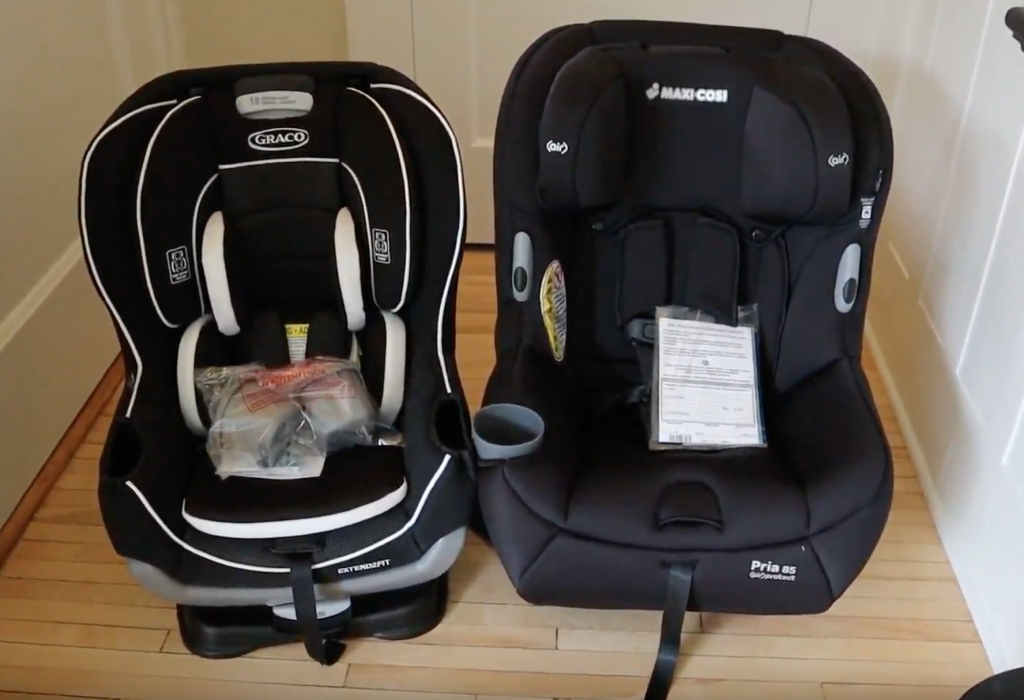 Pro's and Con's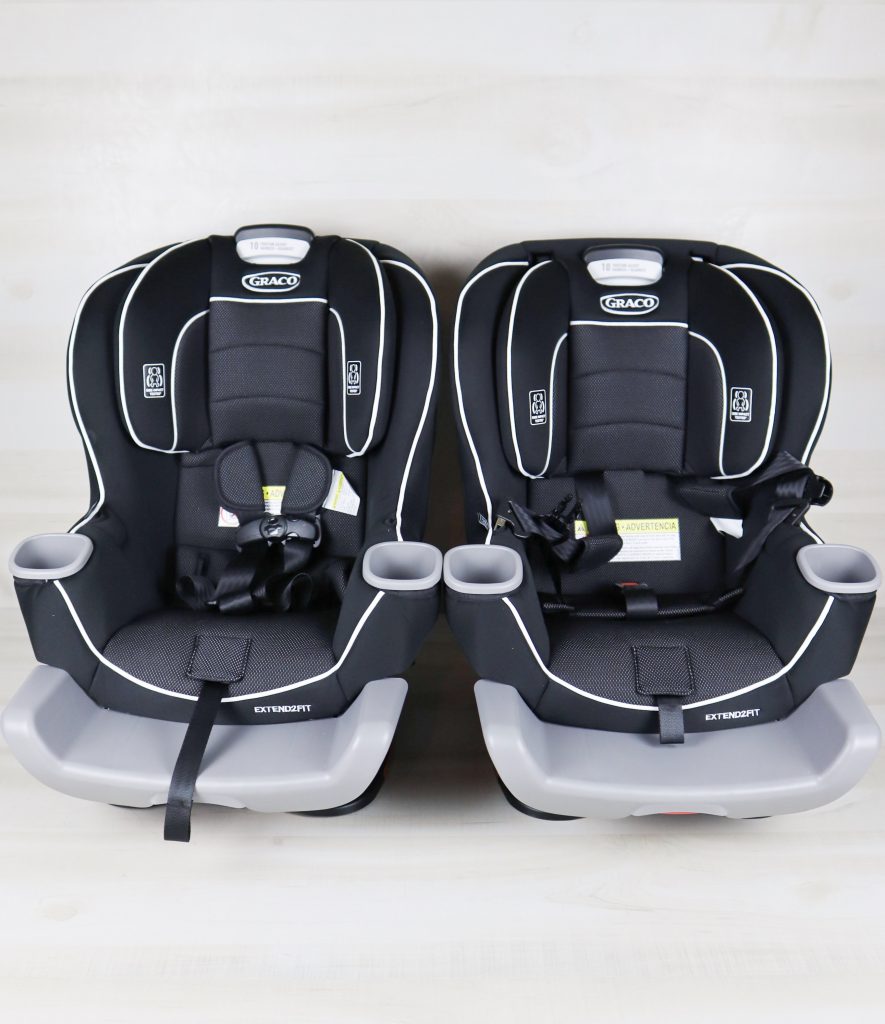 Pro's
It can hold up to 50 pounds in rear facing mode so your child can ride safer longer
It can recline in 6 different positions. I like how it can recline back more to avoid their head falling forward when they are sleeping
Super easy to install into a car.
I love the two cup holders! I put a drink in one cup holder and snacks in the other one. When we were on the plane they loved using the cup holder to put their toys in.
I haven't had to use the adjustable leg rest yet, but I know that will be a nice plus when they get older
Con's
The strap holders on the side don't work as well as I thought they would. I never use the.
Removing the cover to clean was harder than I thought
I loved the feature of the magnetic buckle (across the chest) on the maxi cosi and wish this had the same.
It is hard to adjust the straps when it is rear facing. Its hard to get your finger on the button to loosen the strap. Once they are forward facing it will be super easy!
Flying with this car seat
The Graco extend2fit is air plane approved. I faced the car seat forward and put the seat belt through the back to secure it. What I like about this car seat is the ability to lean it back. I leaned it back for the flight so they would sleep better and their head wouldn't be falling forward. I did find that as I reclined the car seat back their feet were closer to the seat in front of them. So just watch out for that.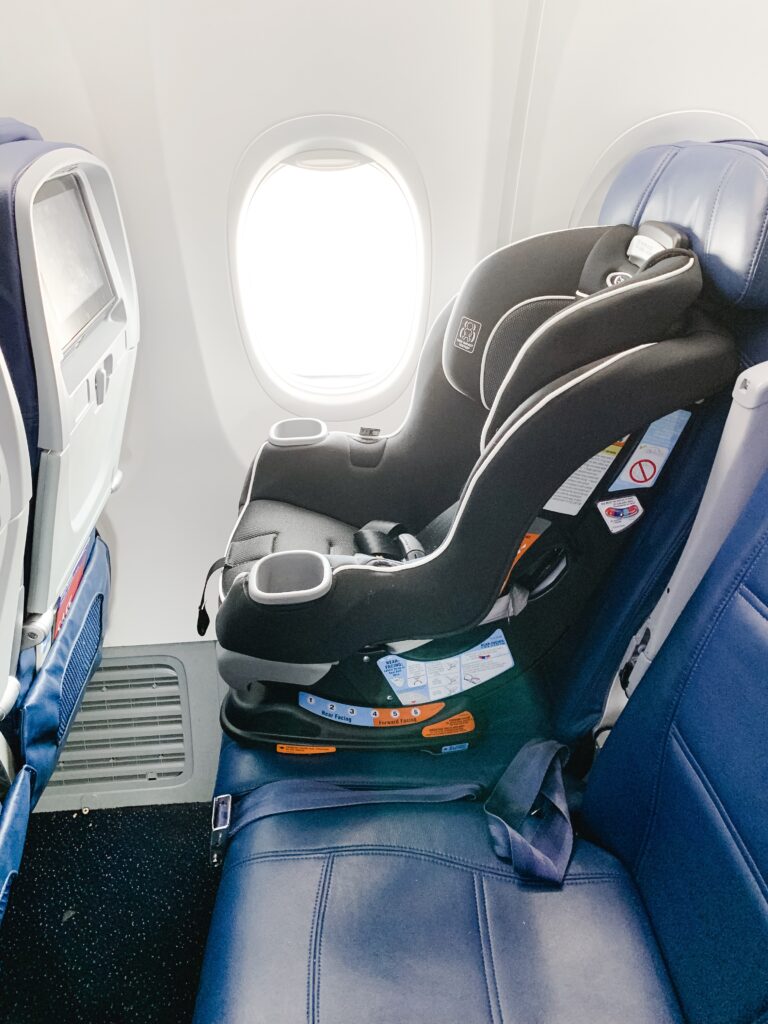 Taking any car seat onto a plane is a pain. These were heavier than I would like, but it wasn't horrible. They sleep better in these car seats and that is why I wanted to bring them on the flight instead of a cheaper light weight one. Having the option to recline the car seat makes it so nice for them to sleep in!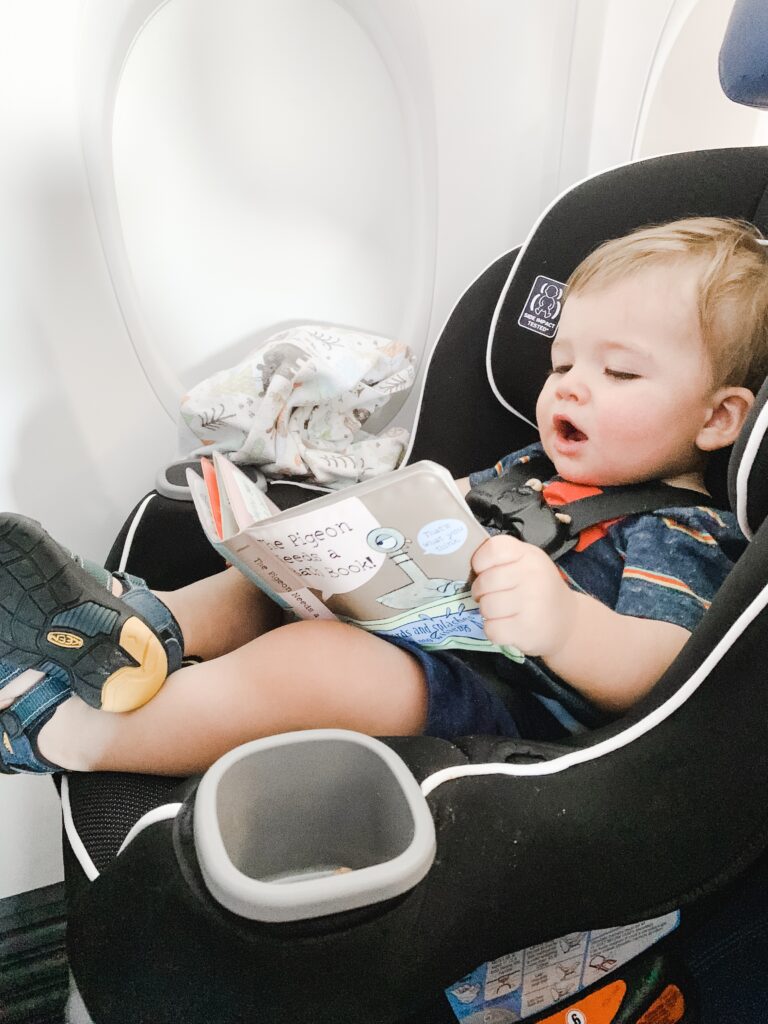 I wrote a whole blog post about traveling with toddlers where I use these car seats. You can see how I was able to transport them through the airport. I also include lots of other tips on flying with toddlers. You can read the post HERE
This post may contain affiliate links. See my Full Disclosure for further details.