Basement Apartment in My Parents New Home
The boys and I will be moving into my parents basement apartment at the end of the month. As many of you know I have been living with my parents since Justin passed away. Justin and I lived in Provo Utah for a long time and it was hard leaving our home. After he passed away I knew that I wasn't going to be able to take care of the twins on my own. I decided to pack up everything we owned and put it into storage. I brought our clothes and some essentials and moved to Minneapolis.
We lived in Minneapolis for two years and I really enjoyed it there, but their house was not built for two families. My dad got a job in Denver and I decided I would move with them. I grew up in Colorado so it felt like we were going home. I knew I wasn't ready to live on my own and moving with them was the best choice for my boys and I.
As we started to look for houses in Colorado we wanted to try and find a basement apartment where the boys and I could live. We finally found a house with an awesome walk out basement, but it wasn't finished yet. So we have been living upstairs with my parents while we finish the basement.
I am so excited to have my own place again and feel so blessed to have my parents help. It will be so nice to have them close just in case, but still have our own little home.
The Basement Apartment Before
What we loved so much about this basement was how much light there was. It has so many big windows you don't feel like you are in a basement. I also love how it has doors that go to the backyard. It has two bedrooms and one bathroom. It will be perfect for the boys and I. I took some before pictures and wanted to share what I envision for each space.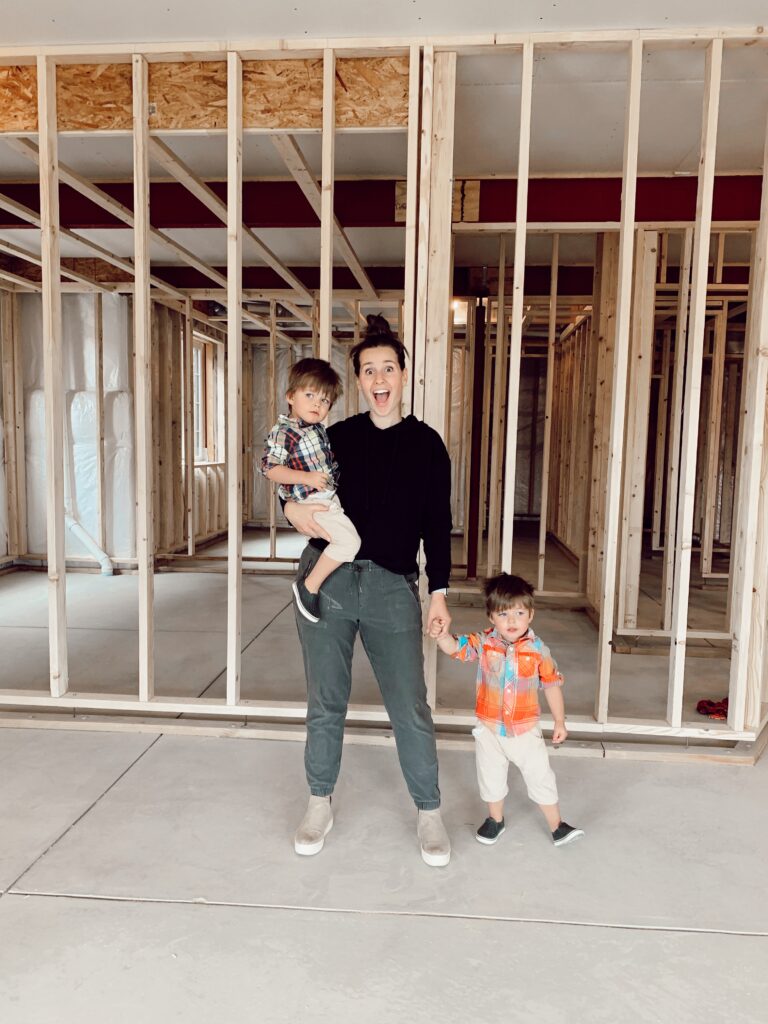 The Living Room
The basement apartment living room has so much light! This was one of the main reasons we loved this basement because of all the windows. We will most likely be in the living room most of the time so I'm glad it has so much light.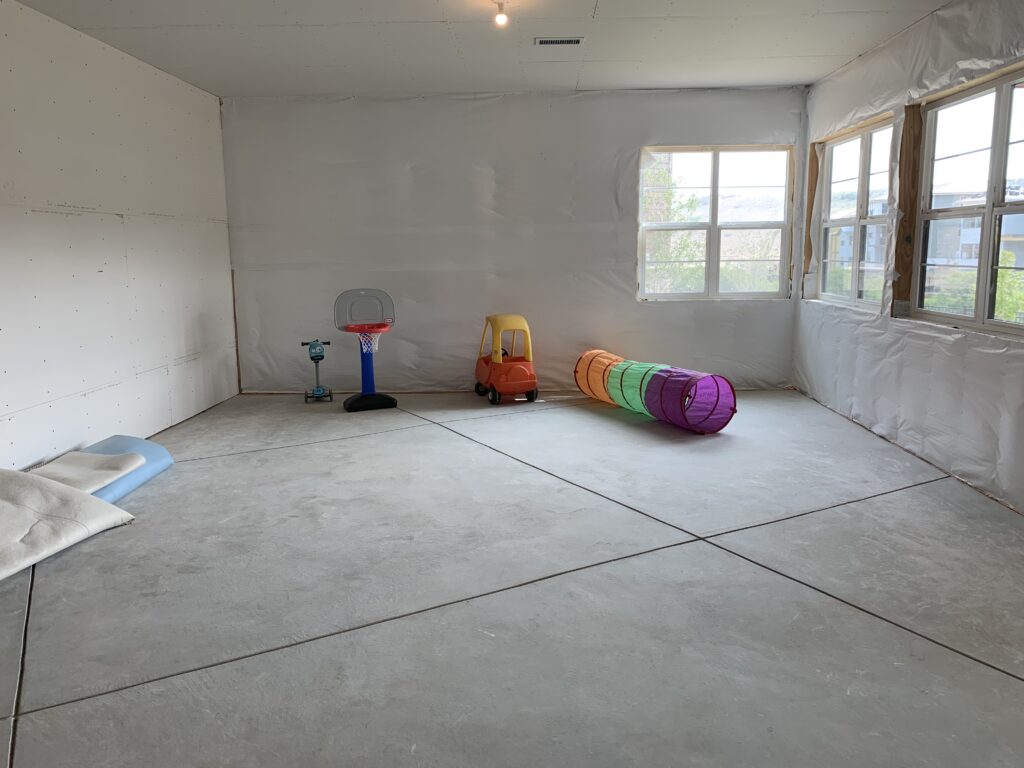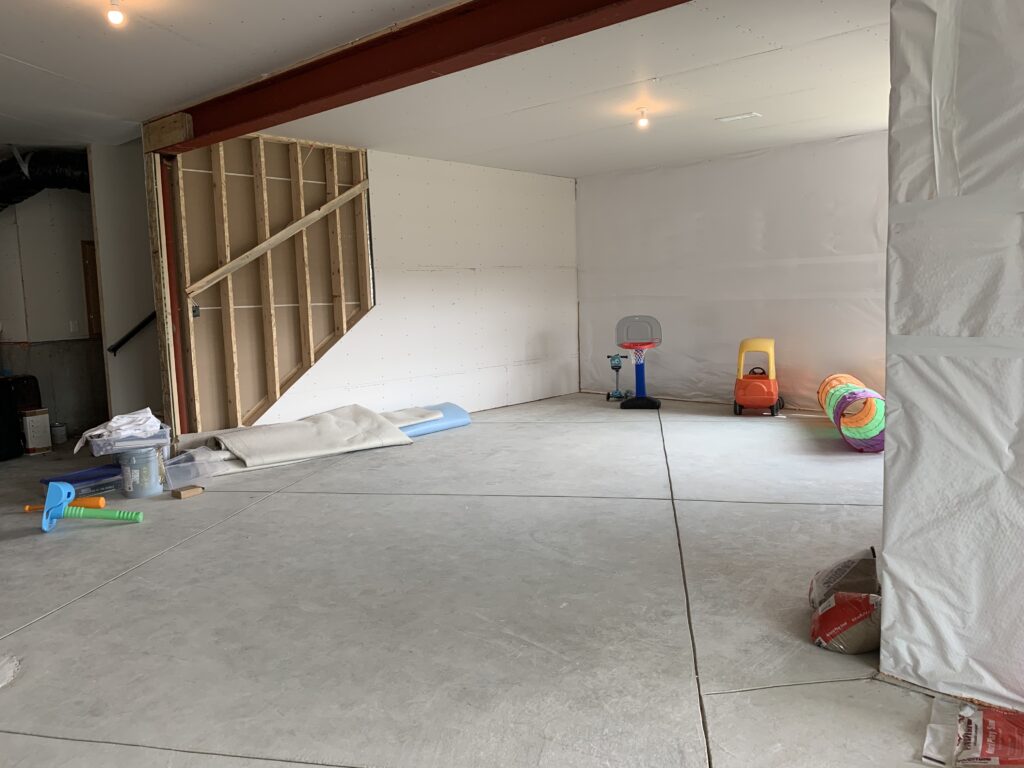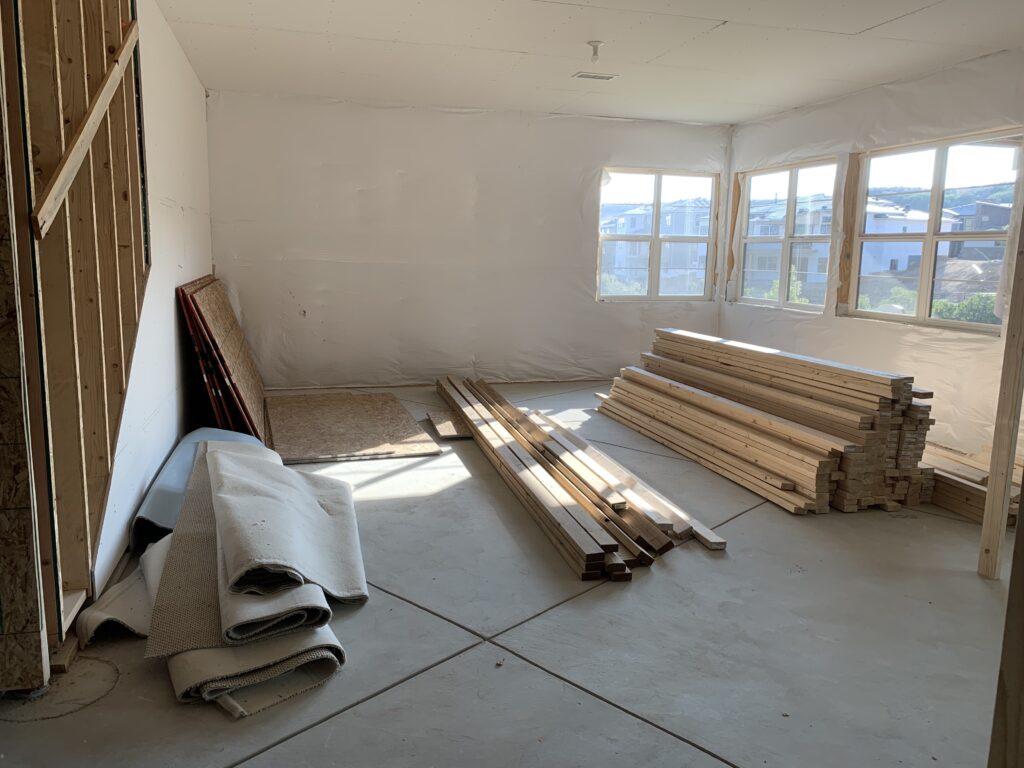 The Kitchen
We will be getting a kitchen in the basement apartment. It is an L shape kitchen and we were able to fit a pantry as well. The only place we were able to fit the washer and dryer was unfortunately in the pantry. It still has a lot of room for everything and I would rather do that than not have one at all.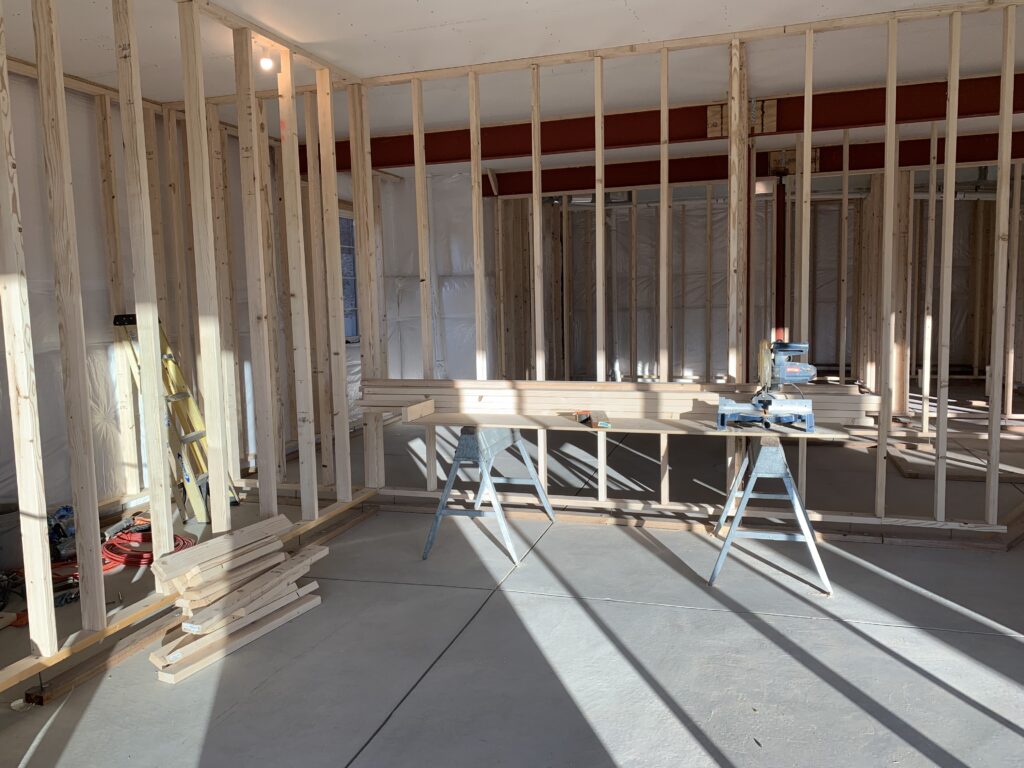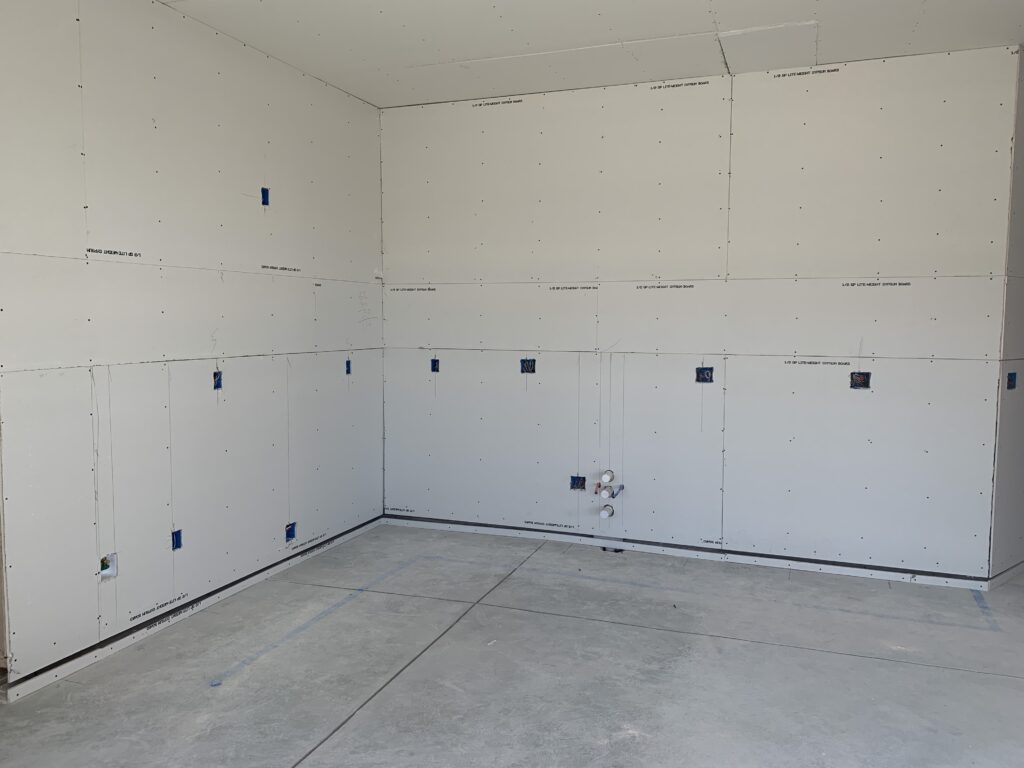 It will be such a great size for a basement apartment kitchen! We have two huge sliding doors in the kitchen which is amazing! So much light!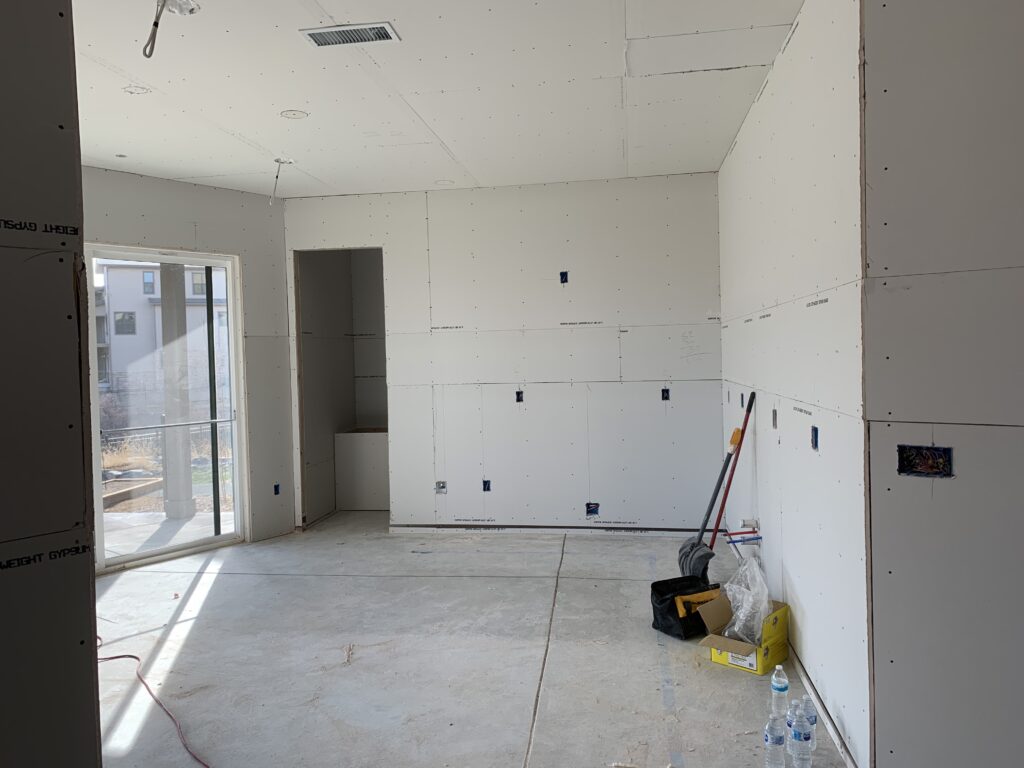 The Bedrooms
There will be two bedrooms in the basement apartment. The boys will share one bedroom and I will take the other. They both come with huge walk in closets which is nice because that will be our storage.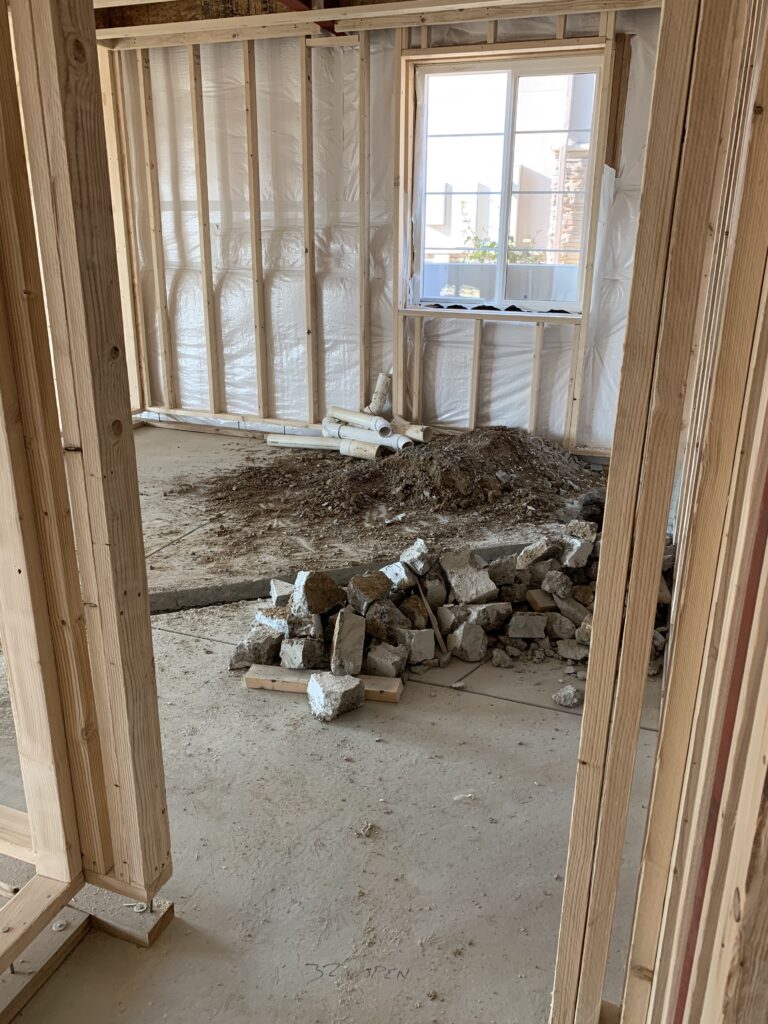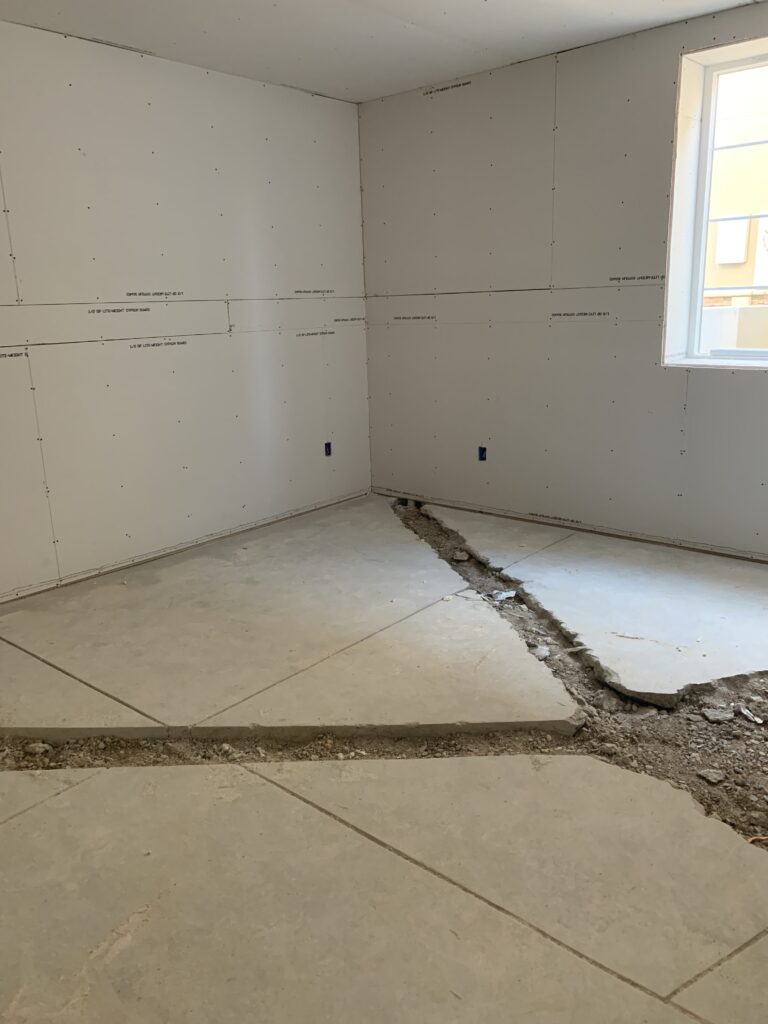 I would love to paint mountains on one of the walls. We painted mountains in our old nursery and I loved it. I love the mountain outdoor theme for the boys because Justin loved the outdoors. It's just an easy way to keep him in our lives and for the boys to be able to remember him.
The Twins Room Inspiration
I made a pinterest board with some of my inspiration ideas for the boys room. Make sure to follow me on Pinterest to see more of my ideas there!
I would love to paint on mountains like this!
My Bedroom
This will be my room with a huge walk in closet and I'm so excited! I was thinking of doing some cool wooden feature wall. Here are some of my ideas below. What do you think?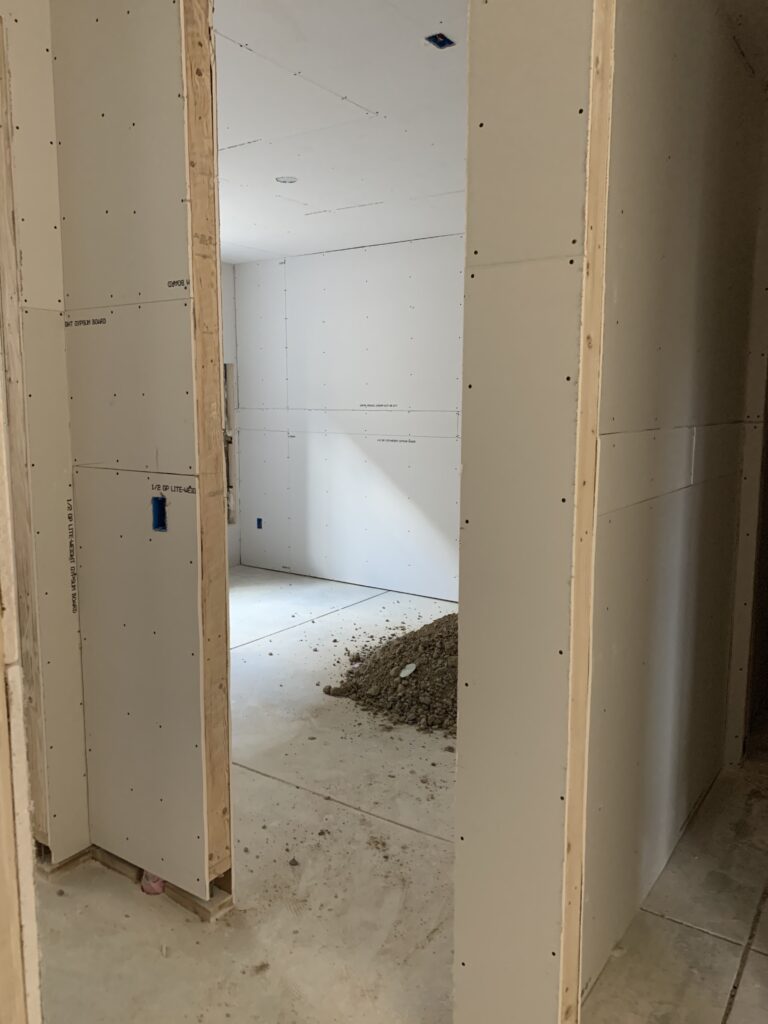 Inspiration for my bedroom
This is the Pinterest board I made for my bedroom. I love the wooden accent wall on the back with the light colored furniture.
The Bathroom
Here is the bathroom that the boys and I will share. The toilet and shower will be separate form the sinks which is nice!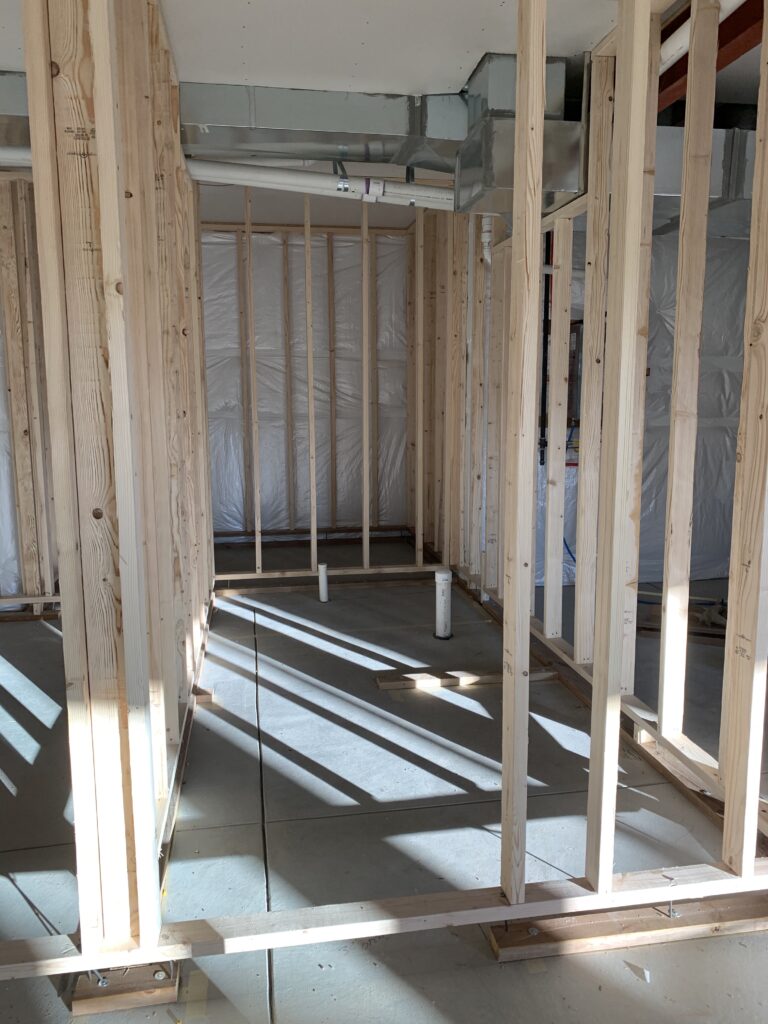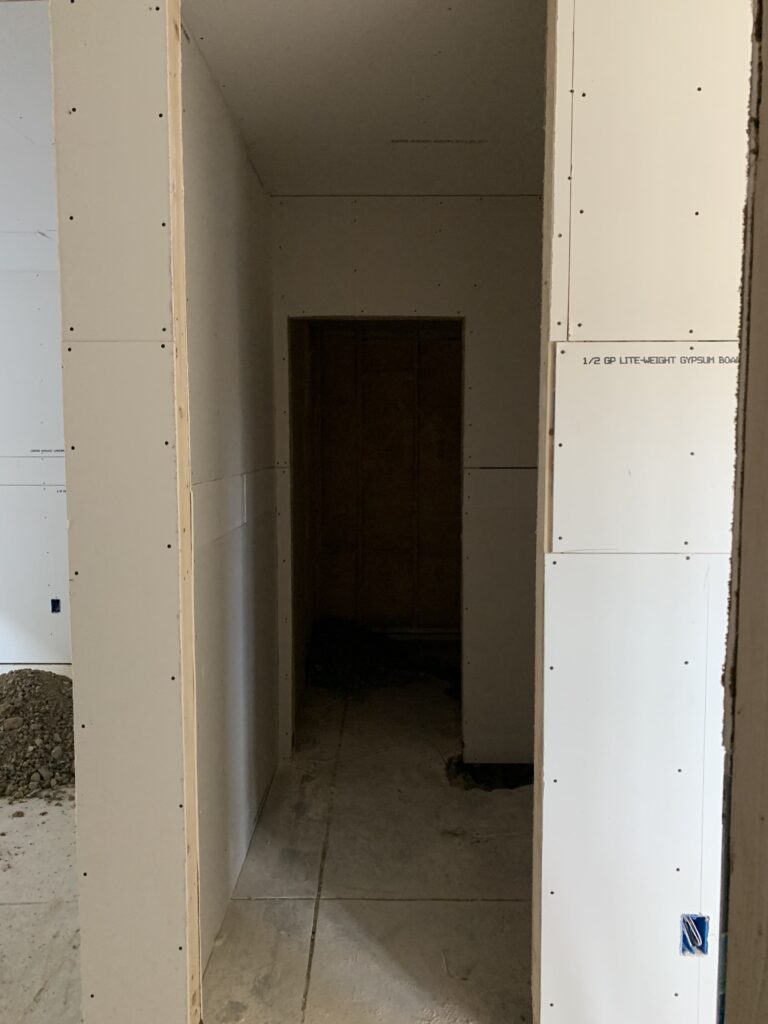 The Secret Crawlspace Playroom
I am most excited about the secret crawlspace for the kids. I have so many ideas on how to design this wall to hide the door. Right now I'm leaning towards doing a built in shelving unit and hiding the door behind one of the cupboards. It would be fun to have them open a cupboard door and crawl in that way. I'd love to hear some of your ideas as well!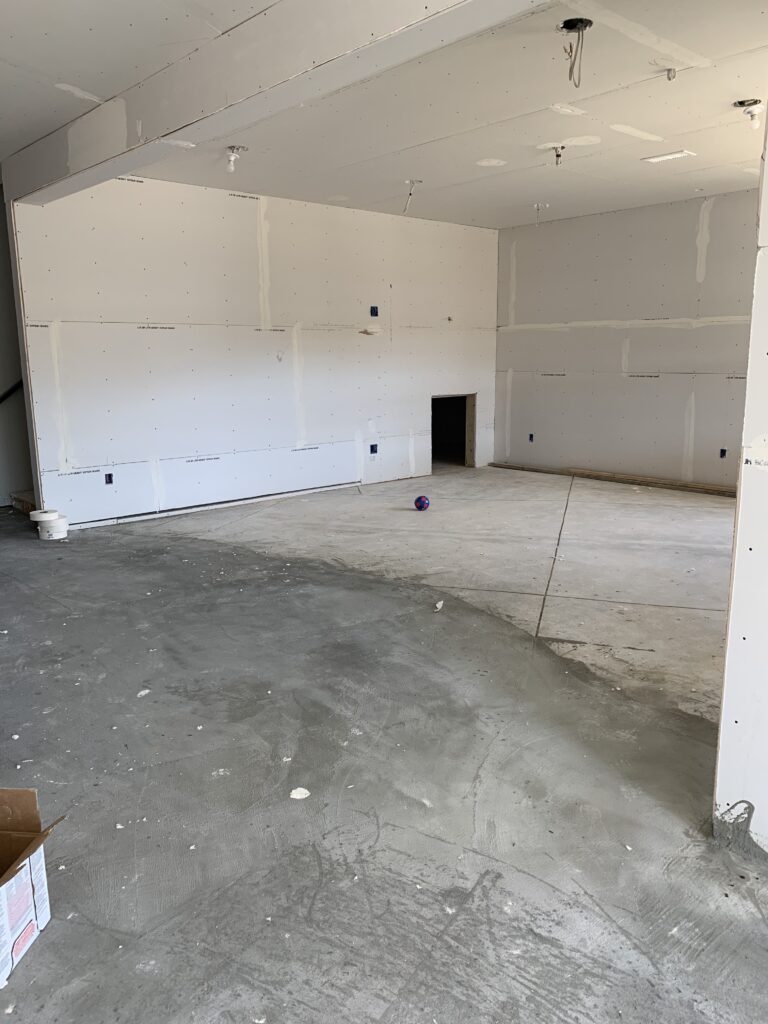 Inspiration For Living Room Wall
I would love to have cupboards all along the bottom and one of them will be the secret entrance to the crawlspace. I love the open shelving look above! I'm going to try and do it myself, but we will see how it goes!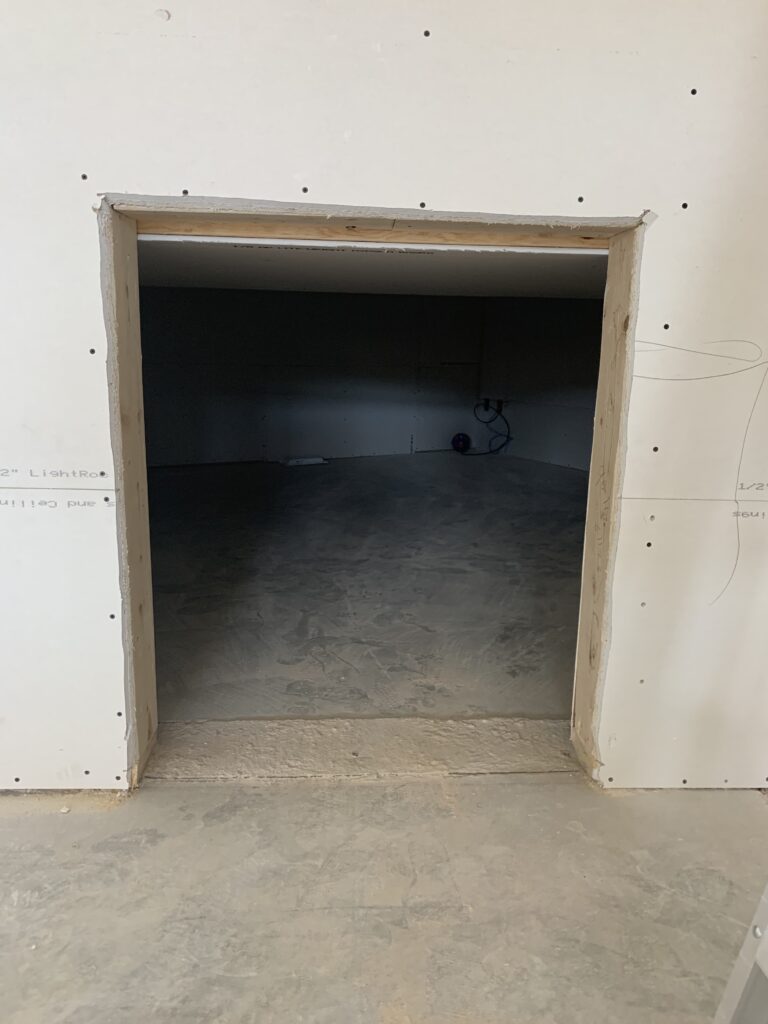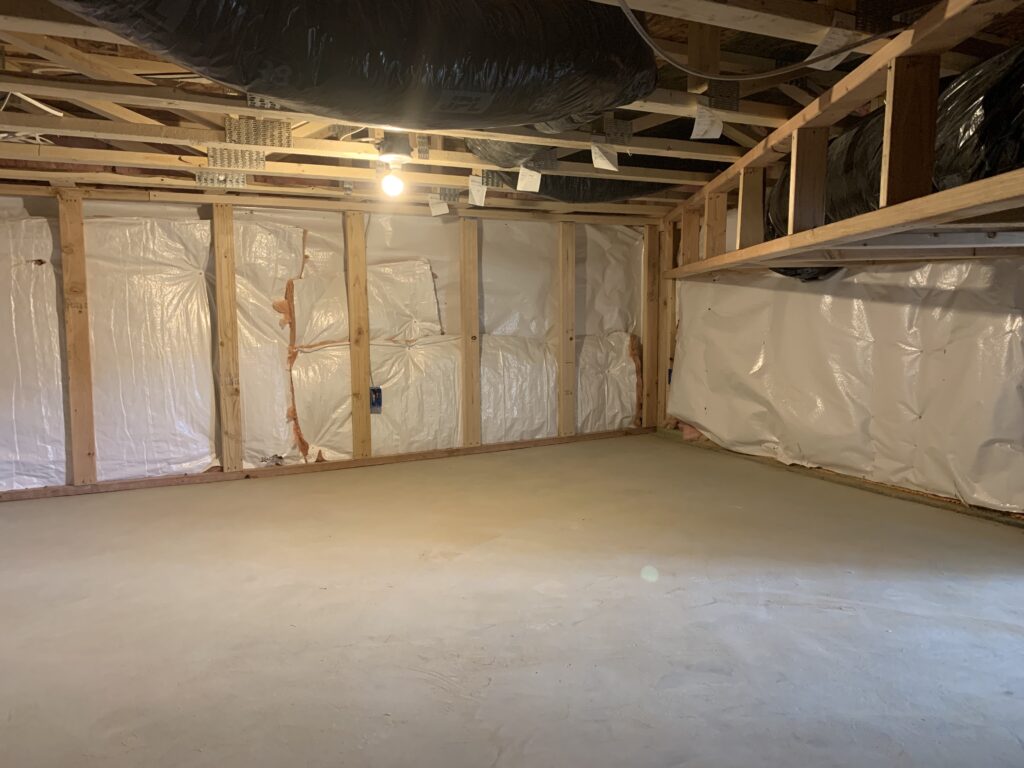 Here is the inside of the crawlspace. They of course will finish the walls and put carpet in there. It will be a fun space for my boys and for my sisters kids when they visit.
Inspiration for inside of the crawlspace
I was thinking of doing a Star Wars theme inside. I've seen really cool outer space ceilings with tons of stars. Here is the Pinterest board I started for getting some ideas. Make sure to follow me there to see more! If you have more ideas please send me pins or comment below with ideas!
So that is our future home and I can not wait for it to be done. We moved into my parents new house in August and they started construction on the basement at the end of September. It has taken longer to finish because of covid and low supplies. We are hoping it will be done by the end of January! I can't wait to show you pictures of everything finished!
Right now I just put some toys in the crawlspace. See it all finished HERE
Make sure to subscribe to my blog to see how everything turns out!