Home learning activities for kids due to coronavirus
As many of you know by now most schools have been cancelled because of the coronavirus. Kids are home now which can be a change for everyone in the family. The parents are now in charge of home learning and activities, which can be tough. I quickly put this list together yesterday in hopes to help those parents at home with their kids.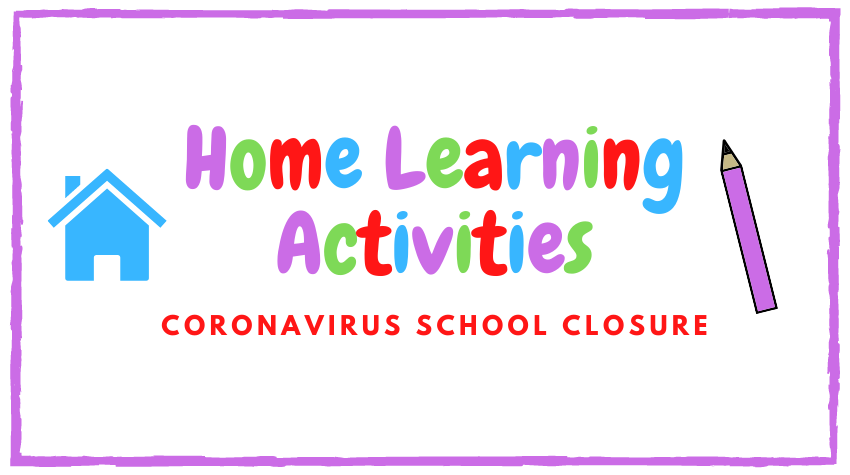 I graduated in elementary education and taught 4th grade for three years. I know how hard it can be to keep a child's attention and come up with ideas. I looked over all these sites and I think they will be great learning tools for your kids.
I made a list of home learning websites and accounts to follow. I also shared some instagram accounts that are good to follow to get ideas for indoor activities for kids. I also made a list of Disneyplus shows for toddlers that might be fun during this time as well. Check that out HERE
Home Learning for Kids
Its been amazing to see the generosity from some of these online learning accounts. They are giving away their content for free to help those parents with kids at home. I made a list of some websites that have printable learning activities and more.
Home Learning websites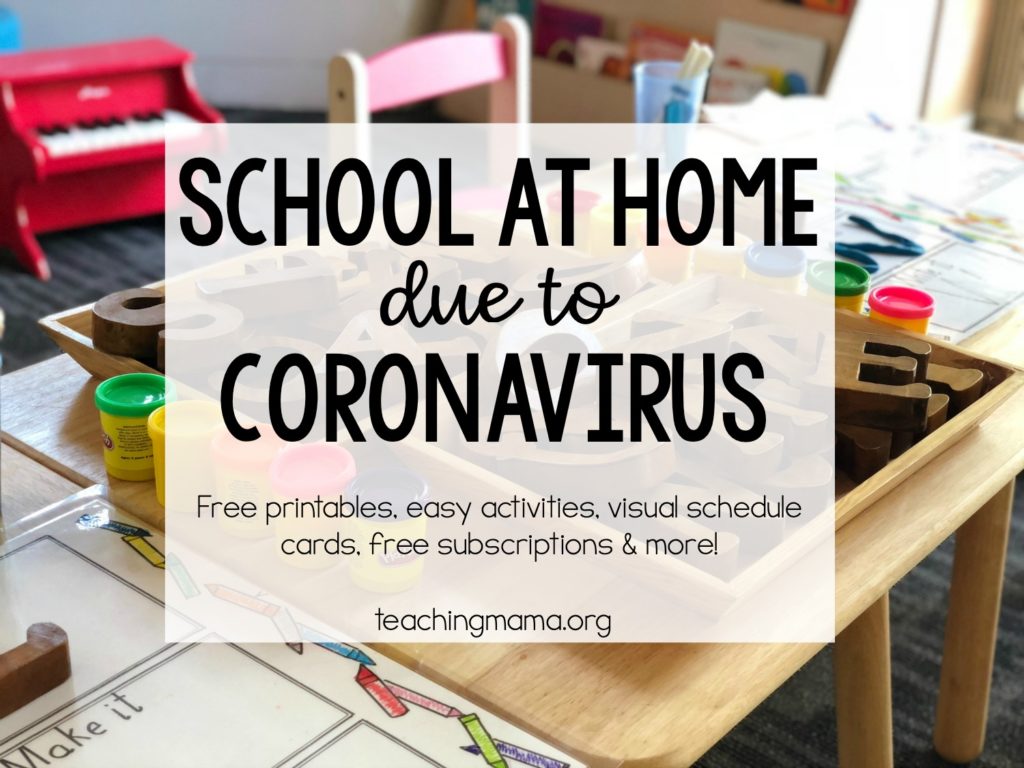 👉 https://www.abcmouse.com/Redeem for Early Learning Academy (for children Preschool Through 2nd Grade)
👉 https://www.readingiq.com/redeem/ for Reading IQ (for children in Preschool through 6th Grade)
👉 https://www.adventureacademy.com/redeem/ for Adventure Academy (for Children in 3rd through 8th Grade)
Home Activities for Kids
Here are some websites with fun activities kids can do at home. They include great indoor activities, printable, educational sites, and games!
Website with home acitivies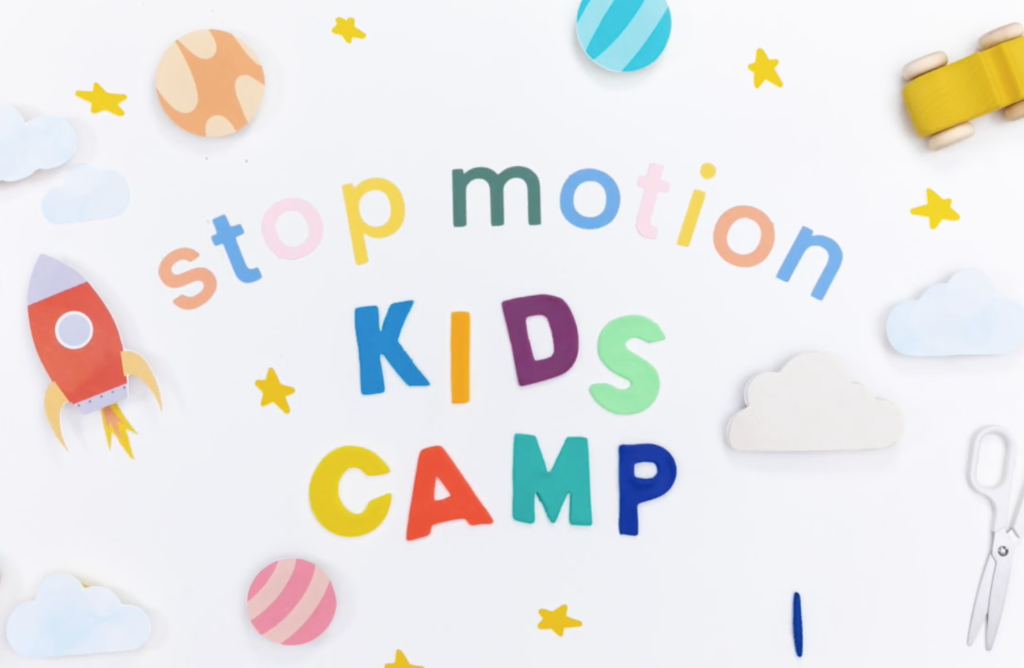 Stop Motion Camp

"I would love to share my stop motion kids camp during this crazy time. I believe that creating stop motion videos is a form of creative magic making!✨ It's tedious, and time consuming, and because of all that effort, it's so rewarding! I am hoping that by offering this resource, it can distill some of the worry that many of us are feeling. (And keep kiddos busy with creative play!) The camp is for kids of all ages! Yes! That means grown ups too! So!" –Trisha
Here's how to get access:

– share this post in your IG stories! (Or any post from my feed) Feel free to let others know that this resource is available!
– Be sure to tag me, so I can DM you the code to get in at no cost!
– If your account is private, DM me a screen shot!
I feel like my heart is exploding today because of all your kindness. Thank you for making this world an amazing place. You better believe I am sending you a massive virtual (virus free) hug!! 🤍

30dayblog home activity binder

"Not sure what to do with your kids over next bit? I've gathered a TON of indoor activities for kids!  From printables, to educational sites and games, movies and more. "

Raising Wonder

"With so many of you left with children at home, we are providing FREE daily printables and videos for the next three weeks (or until this ends?)." Art lessons, printable activities, story time, etc.
Sign up for her newsletter to receive them
Instagram Accounts to follow
These are all great accounts to follow if you want ideas of fun activities to do with your kids at home! They are sharing free schedules, printables, activities, and more.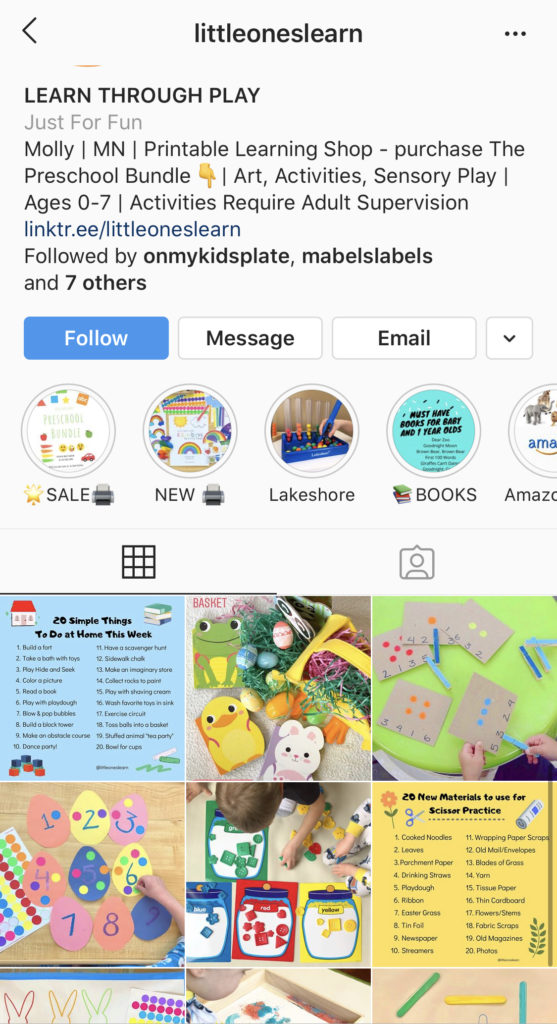 I will try and add to this as I find more! If you have any great accounts or websites to add please comment below! I hope this can help those parents at home with their kids! Please share this with your friends if you think this would help them as well!