A list of the Best Children's Christmas Books
I thought it would be fun to put a list together of the best Children's Christmas books. I try and read one Christmas book a night to my boys during the month of December. It makes it more magical and fun!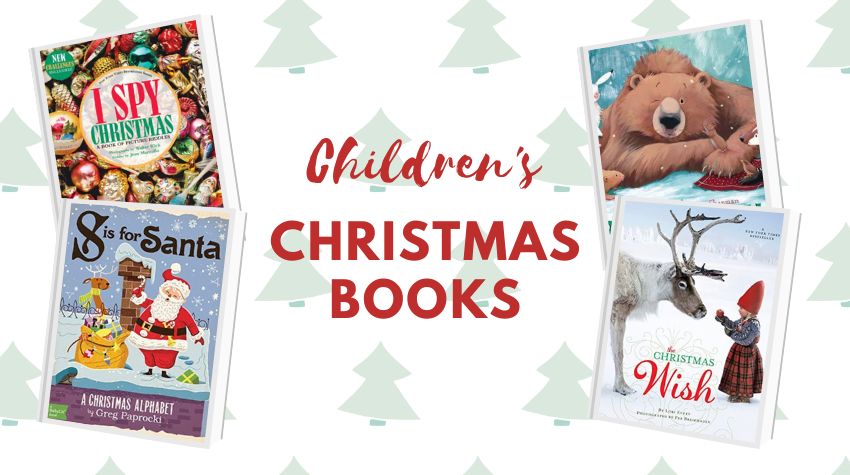 I also wrote a blog post on the Ultimate Gift Guide for toddlers HERE. You can see my top favorite toys and items to buy this year for your kiddos!
Growing up my mom would give my siblings and I Christmas pajamas and a book on Christmas eve. It's always fun to give a book to kids for Christmas instead of just giving toys. You can even start the Christmas Eve tradition and give them a Children's Christmas Book with their Christmas jammies.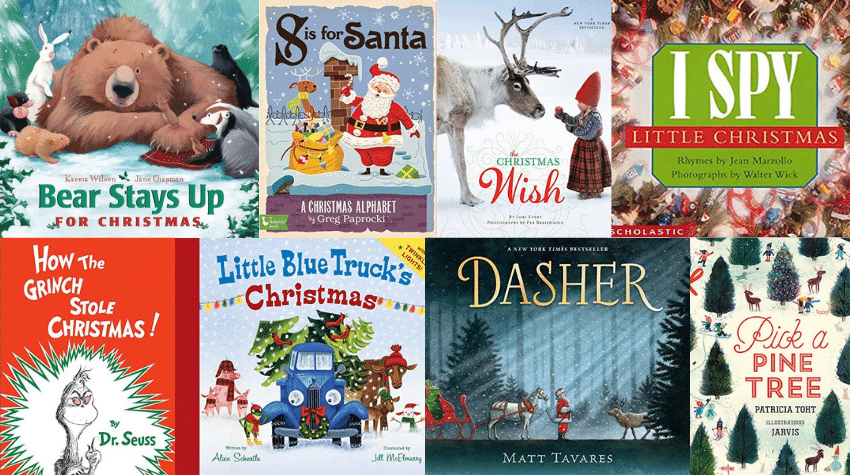 The Great Spruce is about a young boy who finds a way to save his favorite tree in this heartwarming Christmas tale. Pick a Pine Tree is a festive read-aloud brimming with all the joy and excitement of Christmastime — beginning, of course, with picking out a tree!
The Christmas Wish celebrate's the season a wintry tale that will have readers of all ages believing in the magic of Christmas. This is one to pull out every year and savor all winter long! Dasher is From the celebrated creator of Red and Lulucomes the story of a brave little doe who meets Santa and changes Christmas forever.
One Wild Christmas is about best friends the bear, the moose and the beaver have been so busy getting ready for Christmas. Bear Stays Up is about bear's friends and how they are determined to keep Bear awake for Christmas! So they wake Bear up and have him help them find a Christmas tree, bake cakes, hang up stockings, and sing Christmas songs. Bear stays up—by discovering that giving is one of the best Christmas presents of all
Gingerbread Man
Tough Cookie is about a cookie that discovers he does NOT taste delicious, he has to find a new identity in this clever picture book twist on a holiday classic. The Gingerbread Man Loose at Christmas is about the Gingerbread Man and how he has made a gift for someone extra sweet. But before he can deliver his gift, whipping wind and swirling snow come to town, too. Slushy sidewalks are no place for a cookie, but this Gingerbread Man won't let a little bad weather stop him!
Construction Site on Christmas: As they finish their big, important job, they get their own Christmas surprises. Your kids will have fun discovering the special surprise awaiting each vehicle as much as they will love rhyming along with the story. This cute book is sure to be a classic!
Little Blue Truck Christmas: It's the most wonderful time of the year! Little Blue Truck is spreading cheer by delivering Christmas trees to his animal friends. Can you help count each green tree from one to five and back again? Don't forget to save one for Blue! Beep! Beep!
I Spy Christmas is one of my favorite children's Christmas books from my childhood. So fun for kids to find the pictures as they look through the book. They also have a I Spy christmas book for little kids.
How to Catch an Elf: It's Christmas Eve and an elf is on the loose… in YOUR house! Do you have what it takes to catch him? Follow along in this fun holiday story as a mischievous elf causes chaos Christmas Eve! Filled with zany traps, vibrant illustrations, STEAM concepts, and even Santa Claus himself, this Christmas picture book for kids is guaranteed to become a new holiday tradition!
Splat the Cat and Pete the Cat
Splat the Cat Christmas: Fans of Splat will delight in this funny holiday tale. Rob Scotton has even hidden Santa in some of the pictures so kids can search for Kris Kringle right along with Splat
Pete the Cat Christmas: Spend the holidays with your favorite blue cat! In this rockin' spin on the traditional tale The Night Before Christmas, Pete the Cat proves that giving your all in the spirit of Christmas is the totally groovy thing to do
This post may contain affiliate links. See my Full Disclosure for further details.
Pin these Children's Christmas books to your Pinterest so you can easily find it later!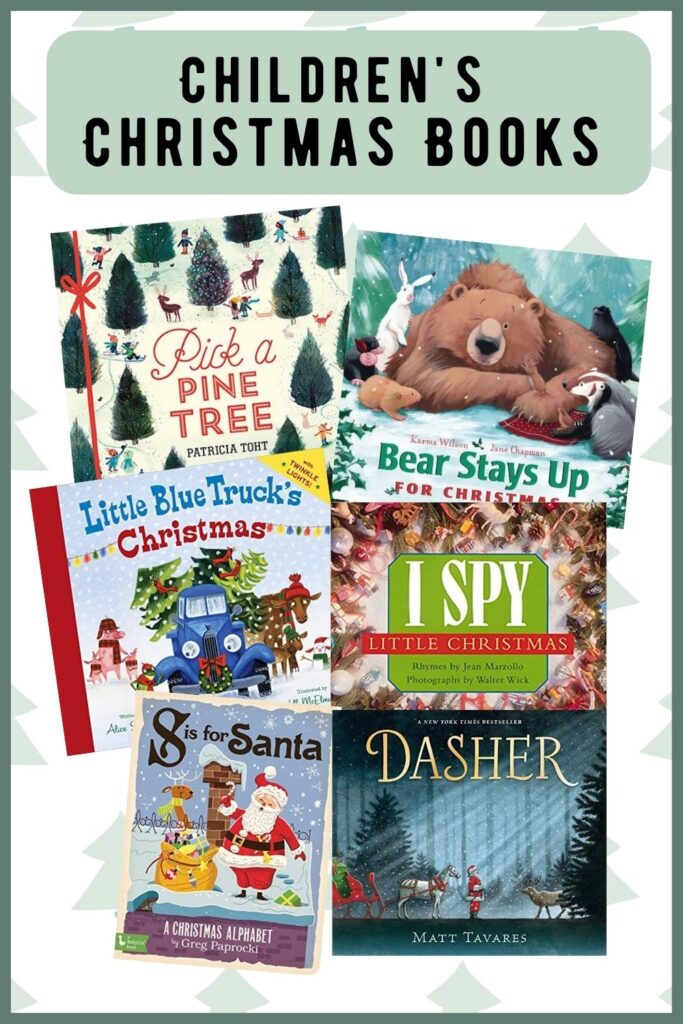 You might also be interested in: