Free Printable's (Thank You Signs for Delivery Drivers)
Such a fun way to give thanks and do something nice for someone else. I don't know if you have seen people do this before, but all you need are snacks and a thank you sign!
Every year I want to do this for our delivery drivers and I forget. I finally remembered to do it this year. With more Covid-19 restrictions and the holidays coming up i've been ordering so much online which means we are getting a lot of packages delivered. I thought this would be a nice way to say thank you to all these delivery drivers working extra hard to get me all my packages!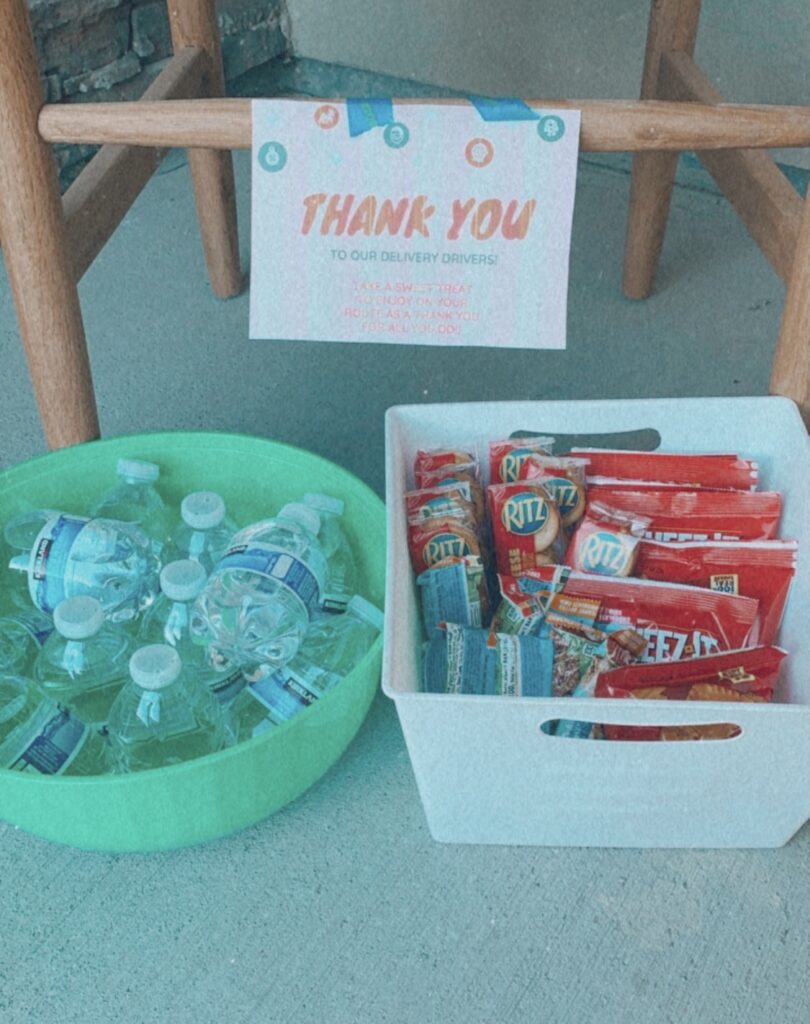 Free Printable Thank You Signs to Delivery Drivers
I made some fun 5X7 signs you can easily print off for free and put next to your treats! I thought it would make it easier if I made some so you can just print it off and go! Hope this helps!
Option 1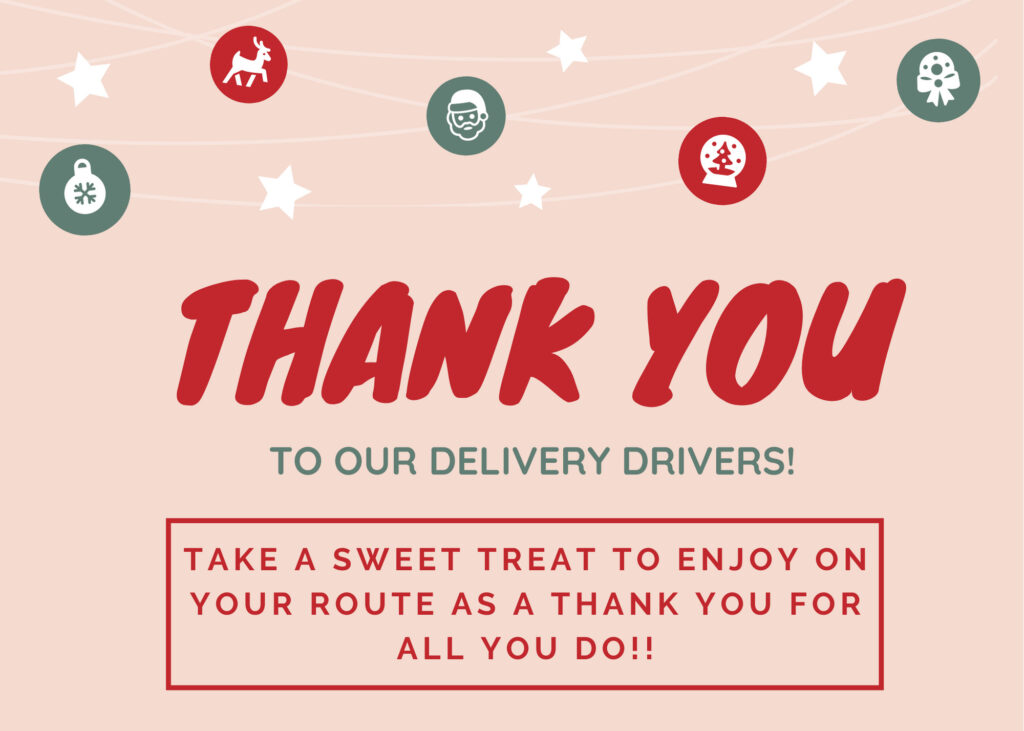 Option 2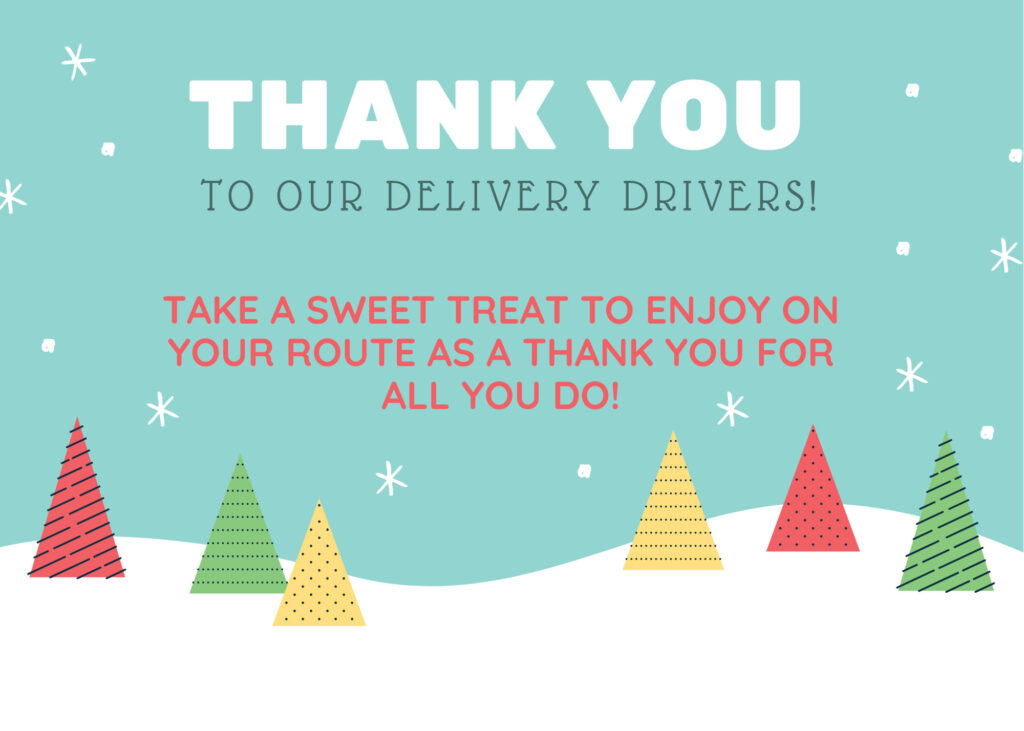 Option 3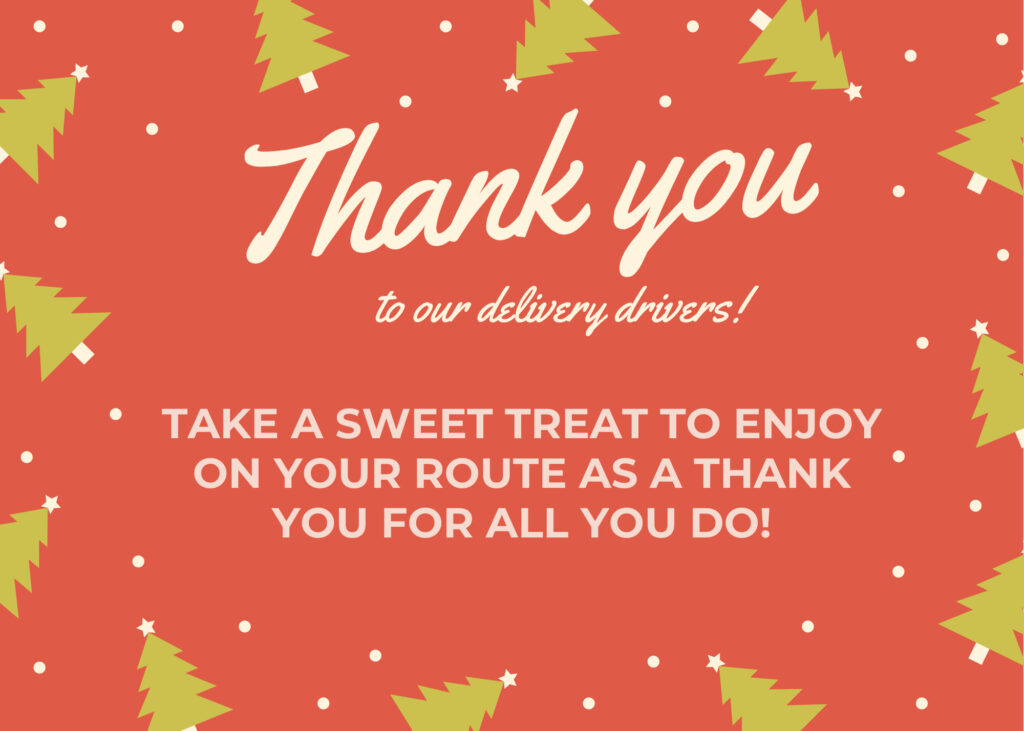 Snack Ideas
You wan to buy snacks that are individually wrapped so they can easily grab and go. Getting stuff at Costco is a great idea. You can also find big boxes at Target and Walmart where things are individually wrapped as well. I also love the small water bottles, but you can also do soda as well.
Snack Ideas
Cheez It
Oreos
Small bags of chips
Nuts
Granola Bars
Pretzel
Candy Bars
Gummies
Skinny Pop
If you have more great snack ideas please comment below!
It would be fun to make it a fun service project to do with your kids! I would love to see your set up so tag me in on instagram post when you do it! Have fun!