Happy St. Patricks Day! I've been doing a themed photoshoot every month since the twins were born. It has been so much fun and gives me something to look forward to! This month we decided to do a St. Patricks Day themed photo and it turned out better than I imagined! Keep reading to find out how I put this together!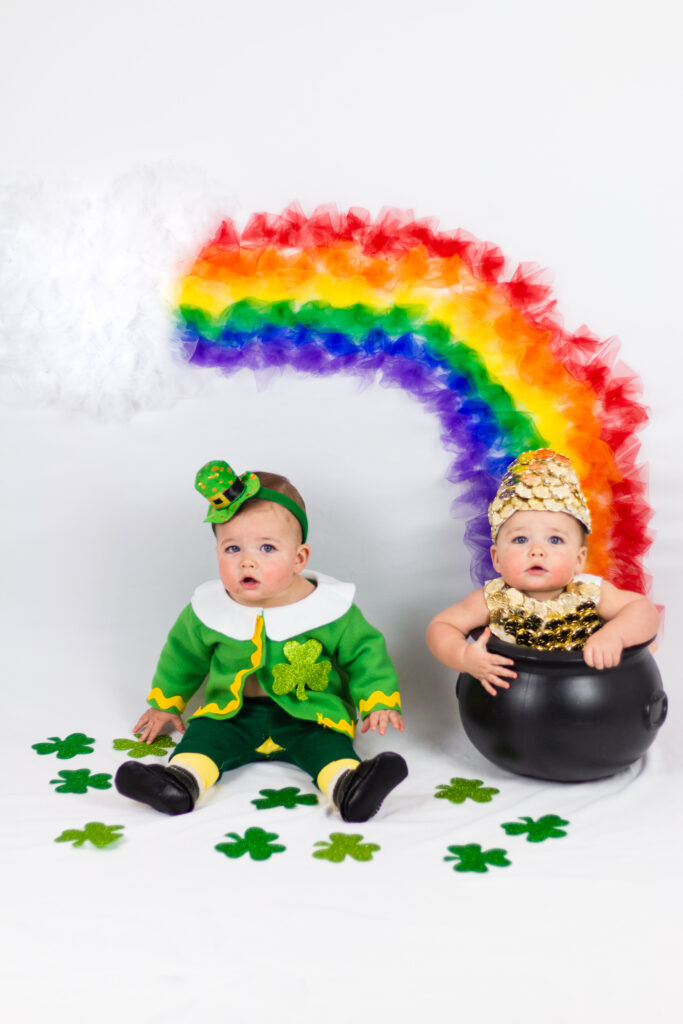 PROPS
I try and use what I have around the house and then go out to the dollar store if I don't have things. The only props that were not from the dollar store was the tulle and cauldron pot. I already had the cauldron and the tulle is from Hobby Lobby.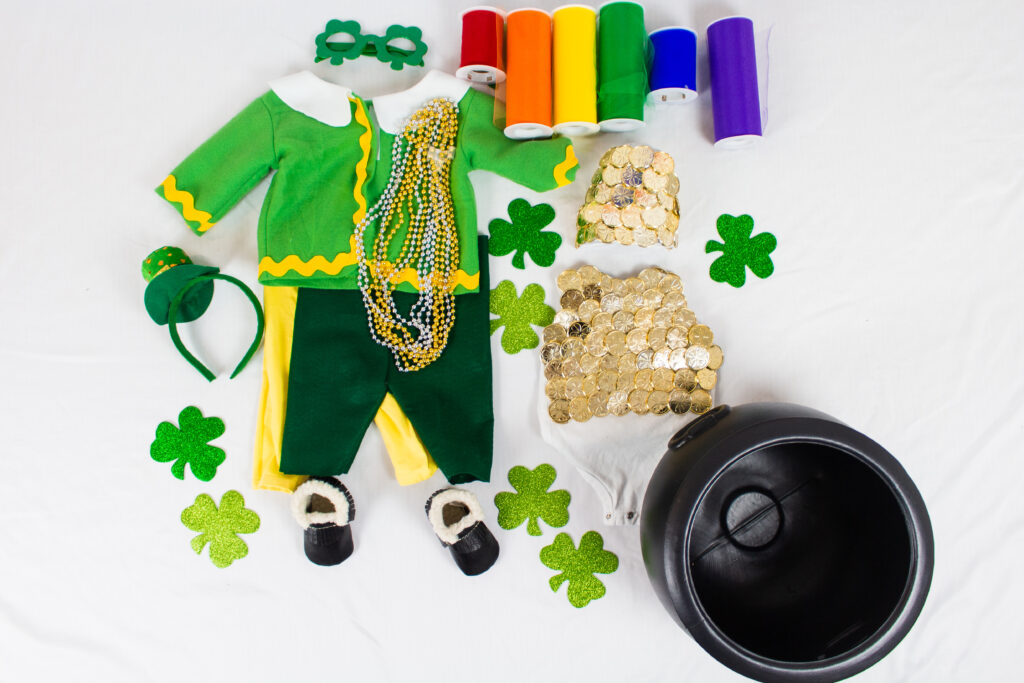 Outfits
Everett is in the leprechaun outfit. My mother in law sewed the jacket for their elf picture in December. I just reused the jacket and yellow leggings. I had left over felt fabric and I sewed pants.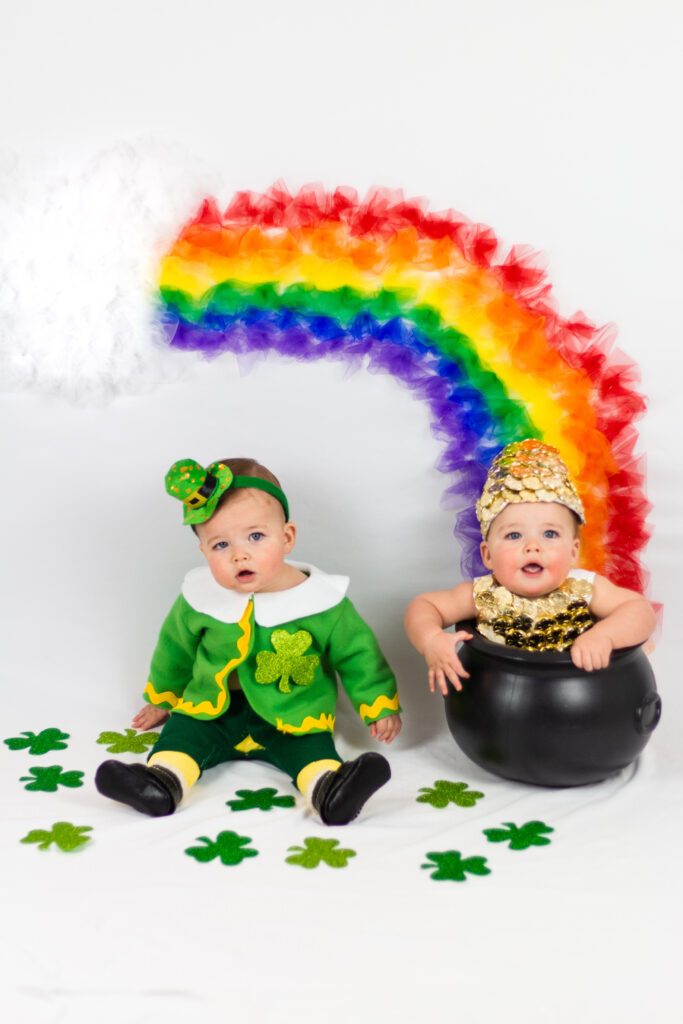 Marshal was the pot of gold at the end of the rainbow. When we got his costume on and put him in the pot, we all died of cuteness overload. I used an old onesie and hat to glue the coins on. The coins are from the dollar store and I used a hot glue gun to get them on.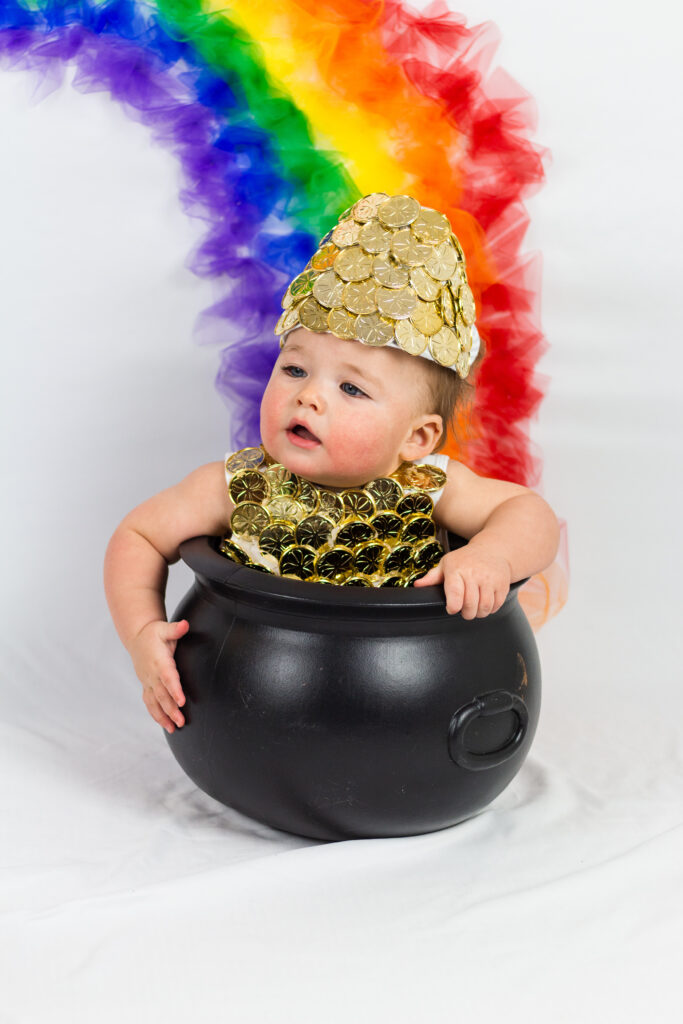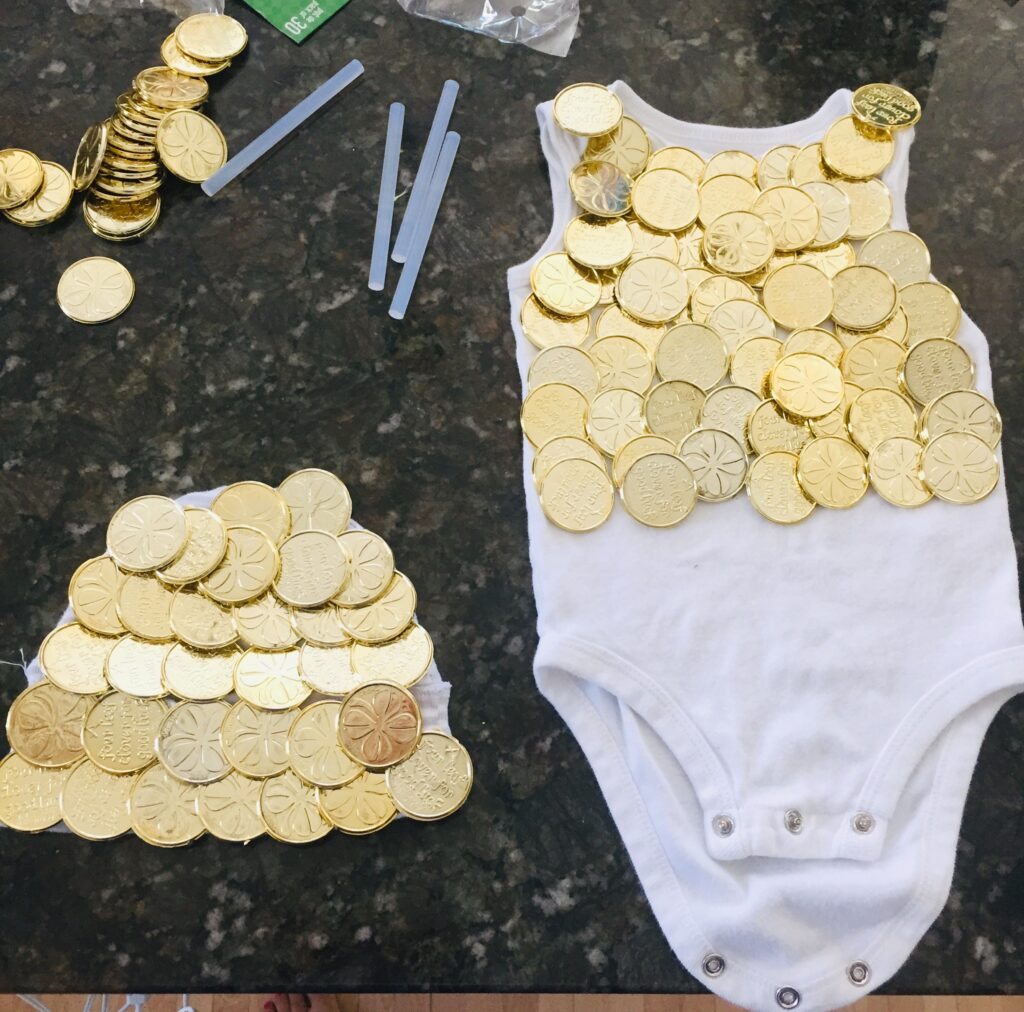 Backdrop
This is probably my favorite backdrop I've done so far. The white backdrop is muslim material that I hung on my backdrop stand. I was able to use sewing pins to attach the tulle on the fabric. It worked great and you can't even see the pins. I will be sad to have to take this one down!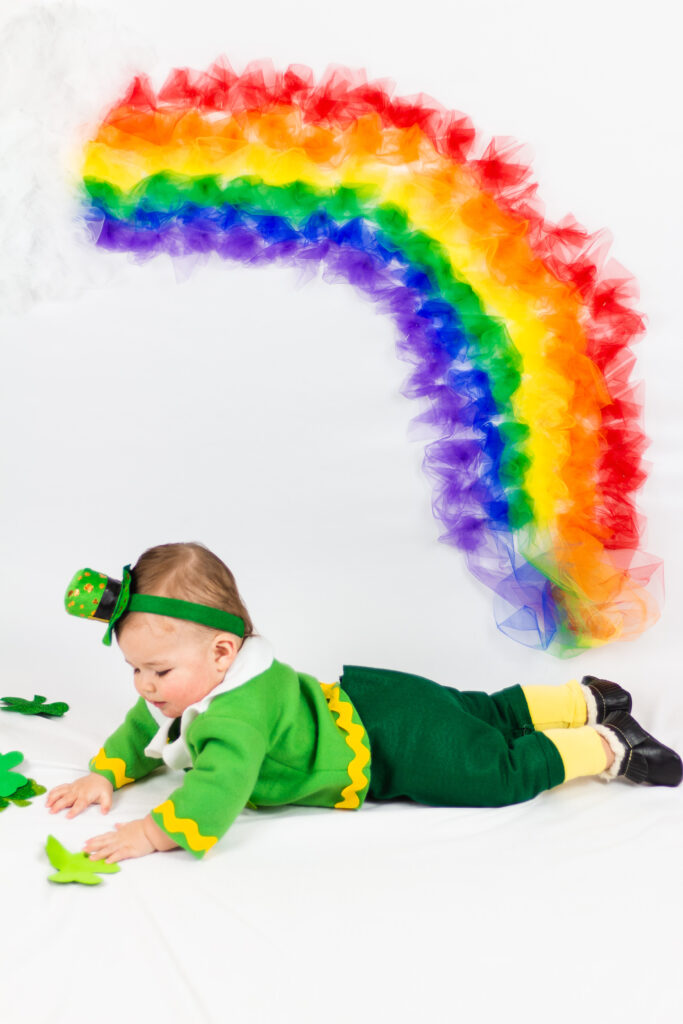 Just bunch the tulle together and pin it in the middle. It doesn't have have to be perfect and it went a lot faster this way!
Here is the link to the muslim backdrop
Here is the link to the backdrop stand
Hope you enjoyed seeing these pictures as much as I did! I'm so happy with how they turned out and it might be my favorite picture yet! Have a happy St. Patricks Day!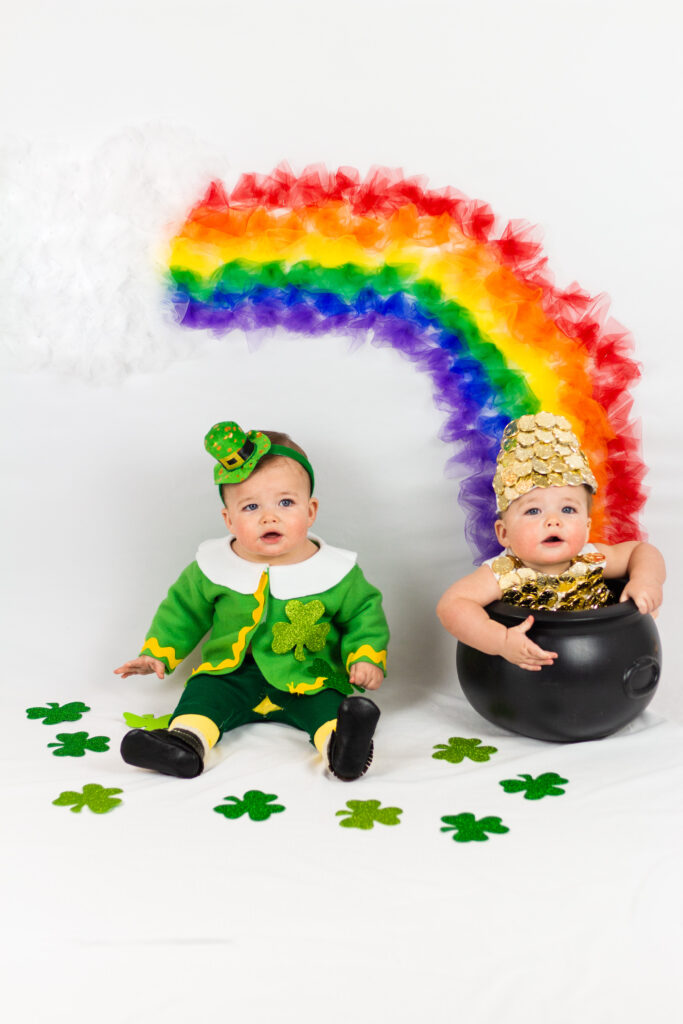 HERE is the link to my blog post about the photography equipment I use.