This year was my first anniversary without Justin. I think I've been dreading this day more than the anniversary of his death. Our wedding day was suppose to be the first day of the rest of our lives. After seven years of going back and forth we were finally together. As hard as it was to look through these photos I think it will be so great to have this post for my boys one day. I thought it would be fun to share my wedding day with my Coco's Caravan community.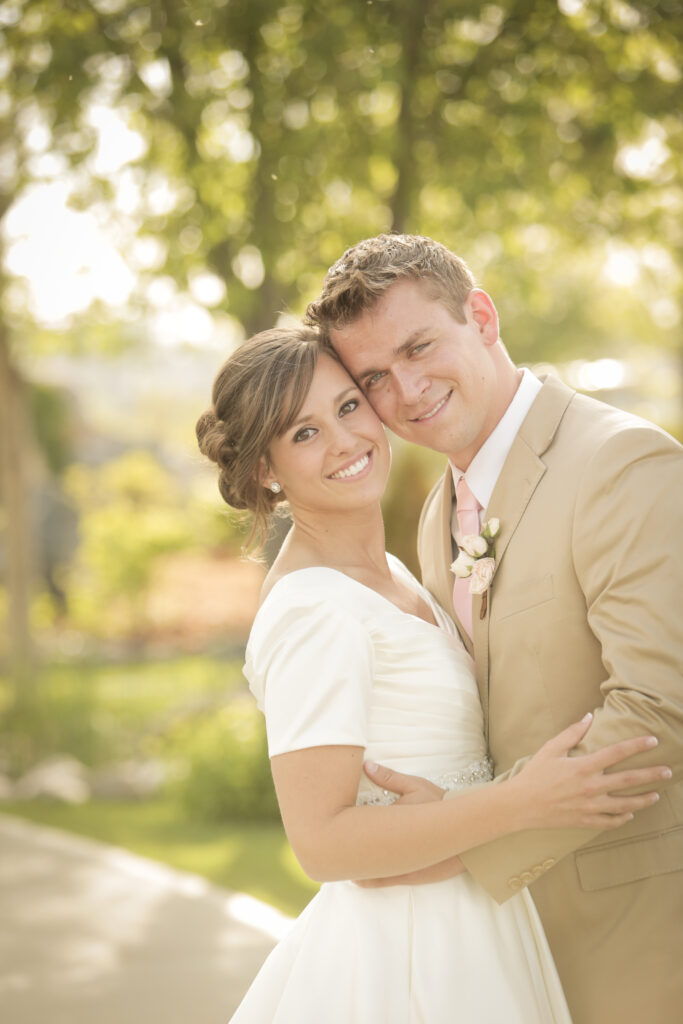 Wedding Day
I woke up that morning to a reminder on my computer that said "today you get to marry your best friend" He truly was my best friend and I was beyond excited to spend the rest of my life with him.
It was so fun to have all my sisters stay with me the night before the wedding. We all woke up the next morning and got ready together. It was that last moment as a family before I got married. It was such a special morning!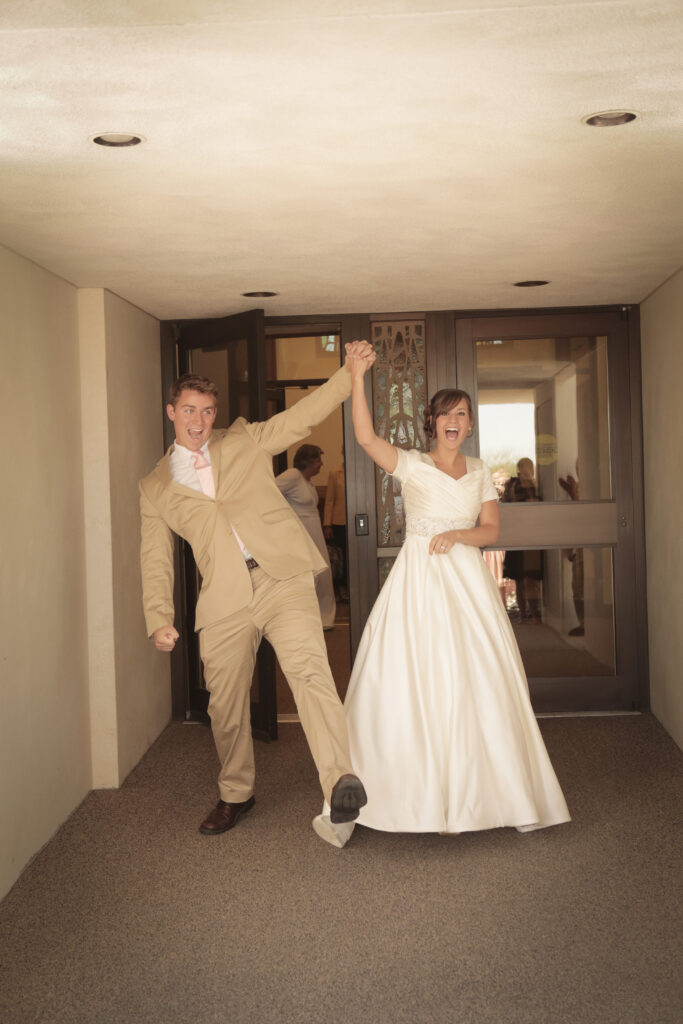 We were married in the Denver LDS Temple which was really special! Justin and I both grew up in Fort Collins, Colorado and spent our youth visiting this temple often. It was so special that we could be married in such a familiar place.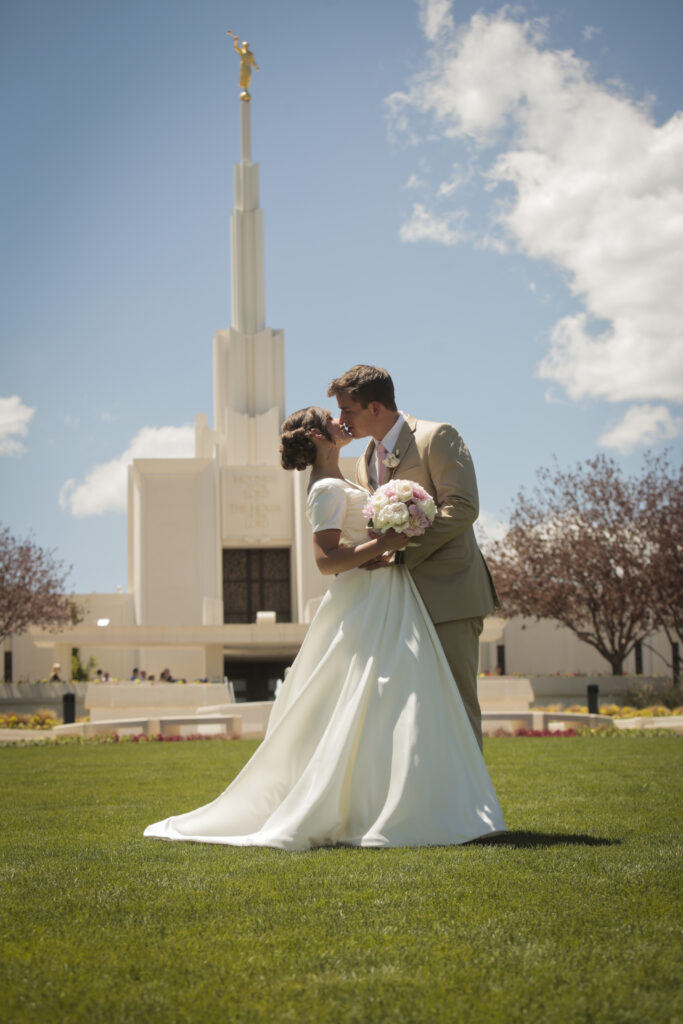 We were married on May 24th and the weather couldn't have been more perfect. Two of my sisters had horrible rainstorms on their wedding so we were worried the Stacey family was cursed. We were so blessed to have a perfect day!
Most of our friends and family lived outside of Colorado. It was so special that most of them were able to come and celebrate with us.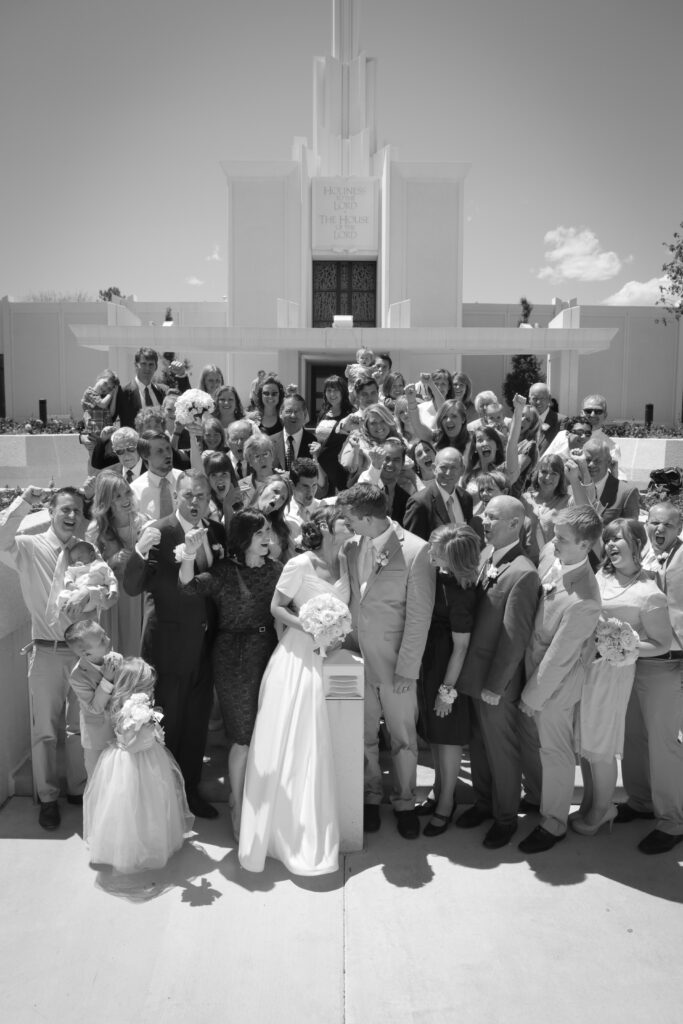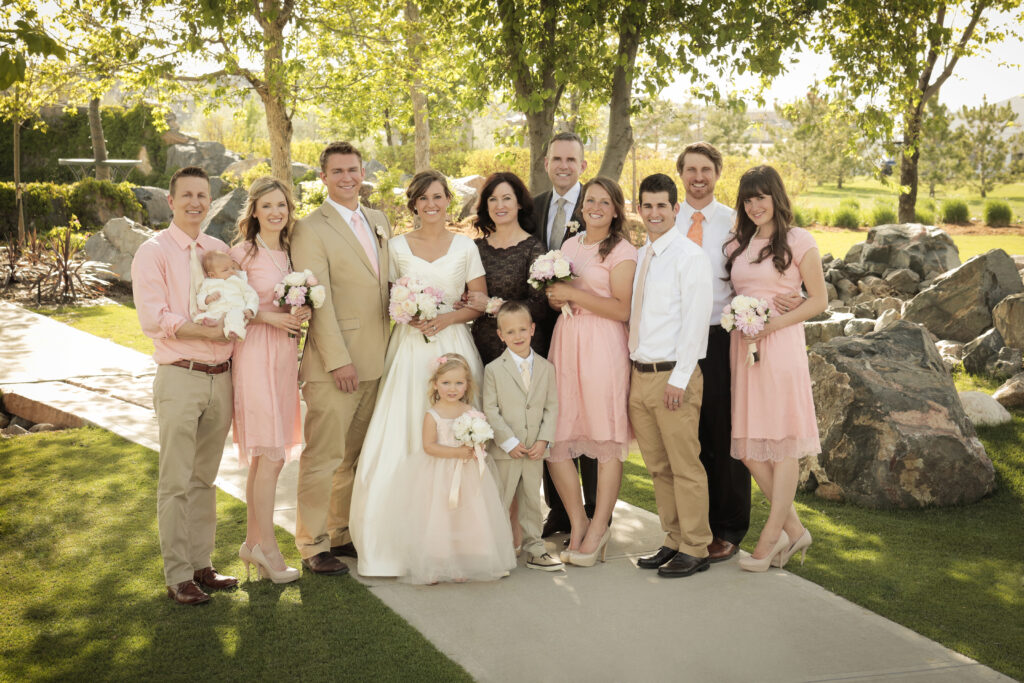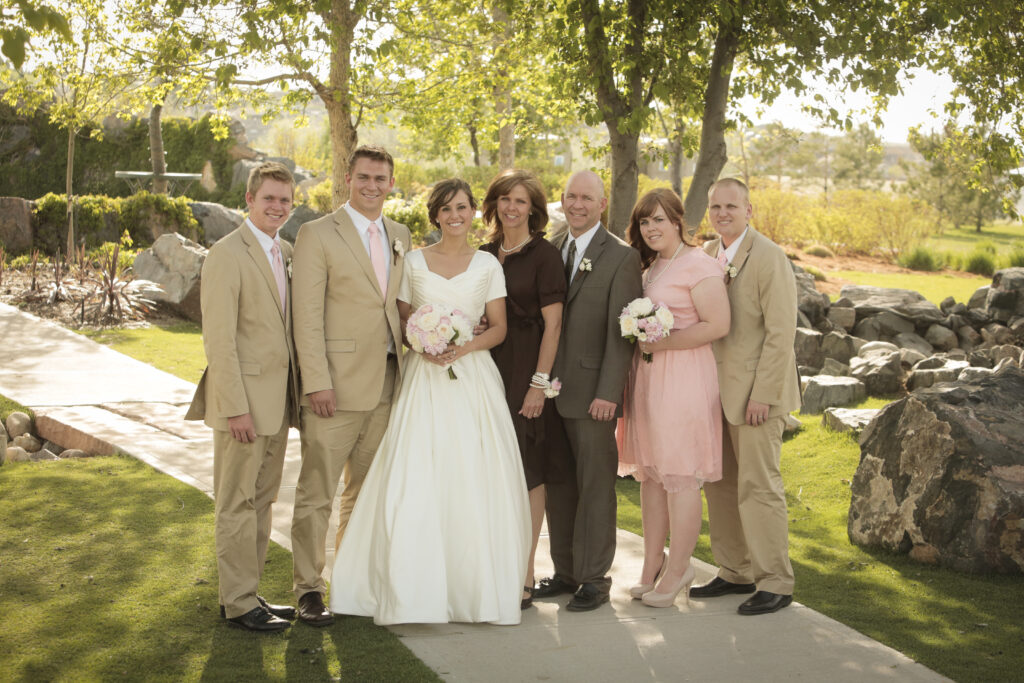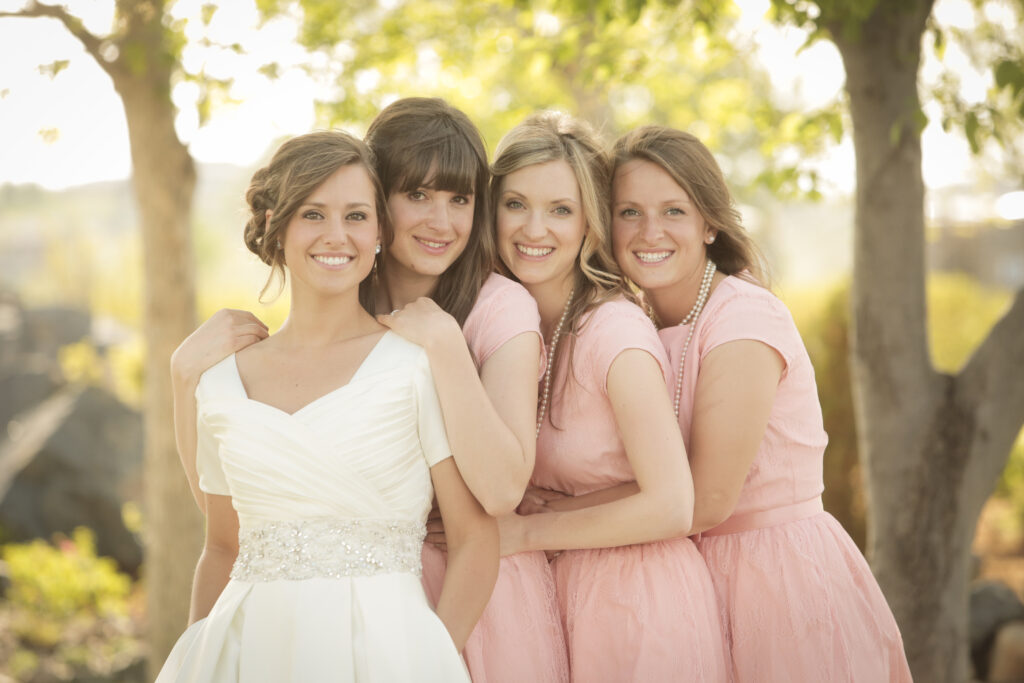 I loved my wedding dress and had so much fun wearing it all day! I originally bought my dress with no sleeves. I found someone to sew sleeves on and I love the way it turned out. My favorite part of the dress was the pockets!
Our Wedding Reception
Our reception was absolutely beautiful! We were on a small island located on a big golf course. We had our own beach and even a boat to take guest around the lake. Justin and I loved crepes and thought it would be fun to have a crepe stand at the wedding. We had crepes the night he proposed and every anniversary after that, so it was so special to be able to have that at our wedding.
I have to mention that we did have a wedding planner who was amazing! I was definitely a low key bride and didn't have a lot of opinions about the reception. I let her know some of the things we wanted and she really did an amazing job at planning it.
I highly recommend a wedding planner for so many reason. The main reason to have a wedding planner is for the actual wedding day. It was so great to have her around to help with things so my mom and my family could relax and enjoy the day! She gets so much credit for how this day turned out!
We were able to sneak away and take our own private ride on the boat. It was the first moment of the day we could pause and soak it all in. Justin kept whispering in my hear " I can't believe I married Jennifer Stacey". I think I heard that phrase multiple times that day.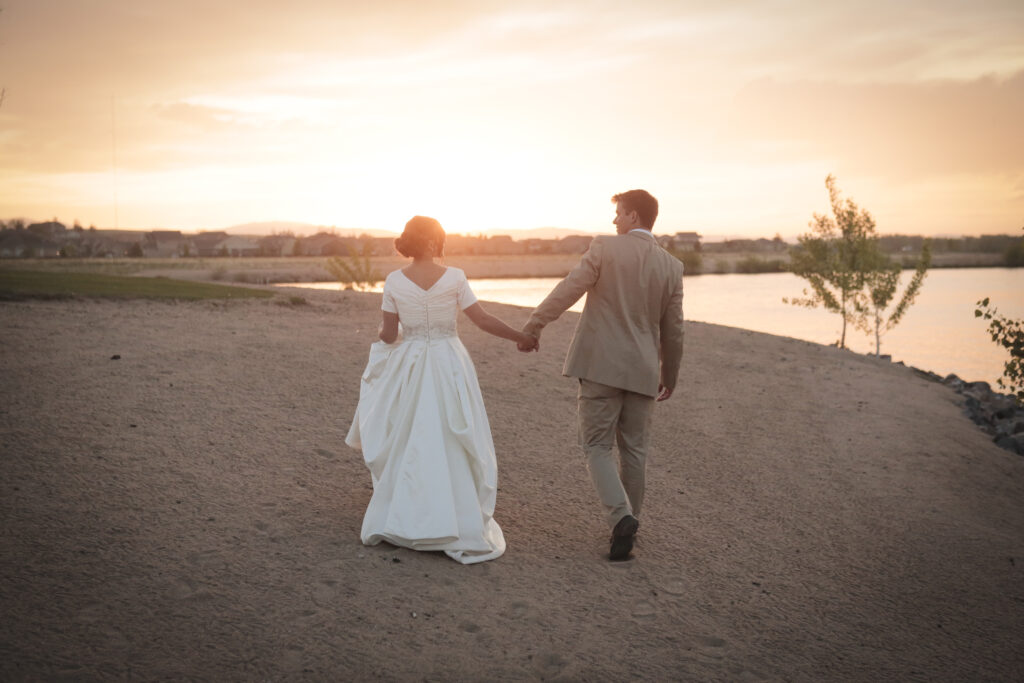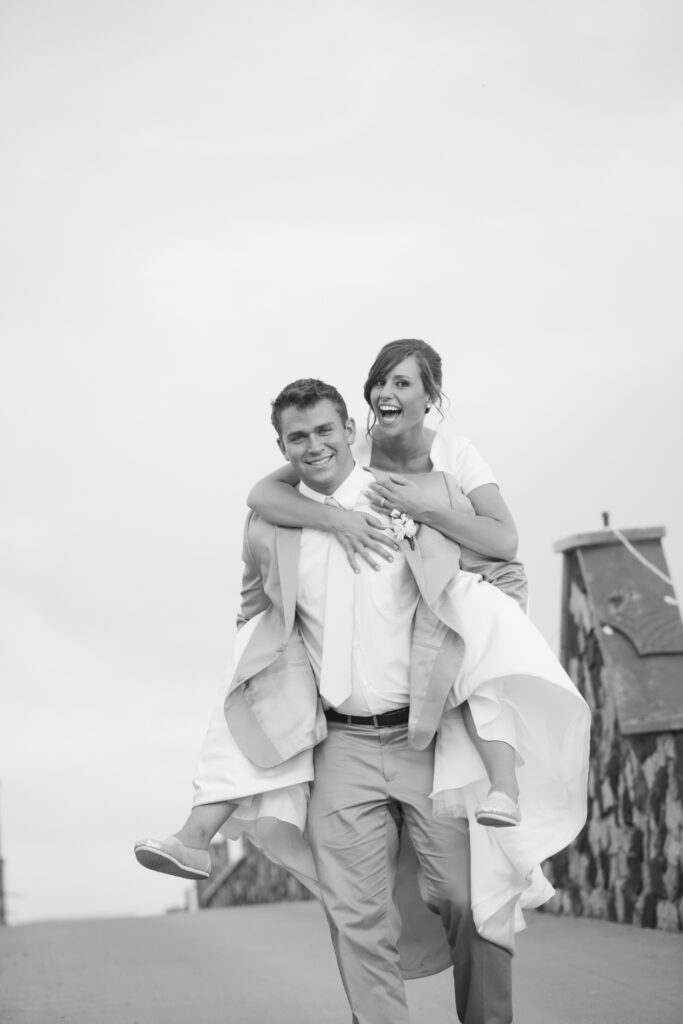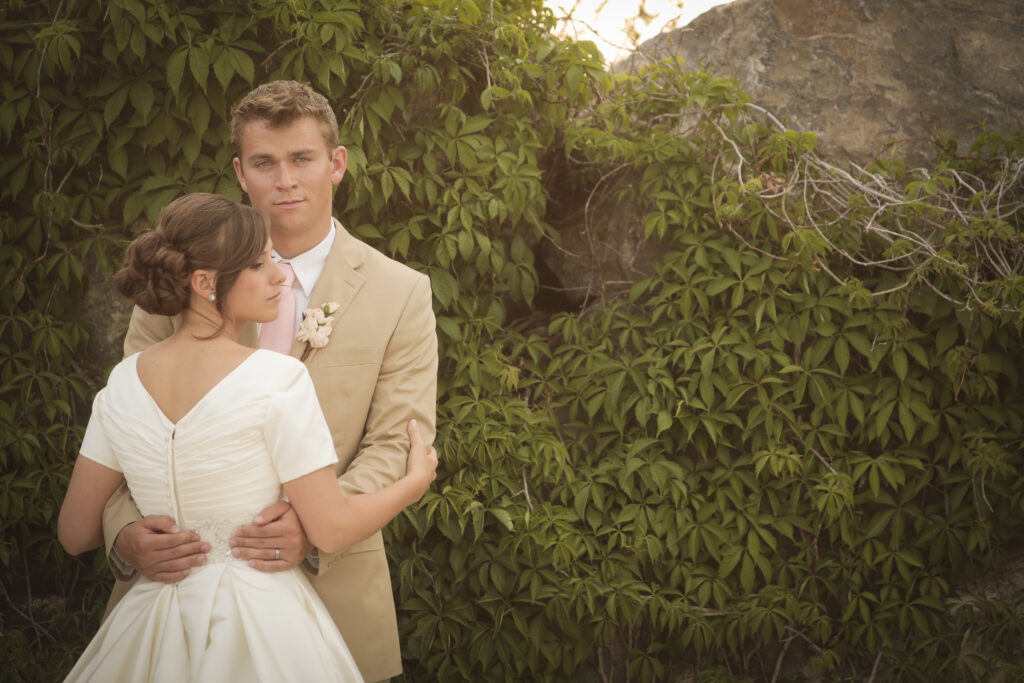 I love that we took time away from our guest to enjoy the moment. We loved our wedding reception because we had moments alone to soak it all in. It was important to me to have a balance between talking to people and experiencing the night. I didn't want to just remember standing in one spot all night talking, I wanted to be apart of it. I have the best memories from that night and it couldn't have gone better!
I'm so glad he didn't shove cake in my face, he knew me well! Our cake was red velvet and so yummy! It was kinda awkward doing this in front of everyone.
I'm not sure what we are laughing about in that first picture, but he describes our relationship well. Justin was always making me laugh and he made me so happy! In college Justin and I went to swing dancing class every Wednesday night. It was so much fun and we actually got pretty good at it. I think he was trying to show off some of his fancy dance moves!
One of my favorite things from my wedding reception was the photo booth. We had all our guest take pictures and write a little note in a book. It's fun to look back and actually see who came to our reception. We also had too much fun taking pics in the booth!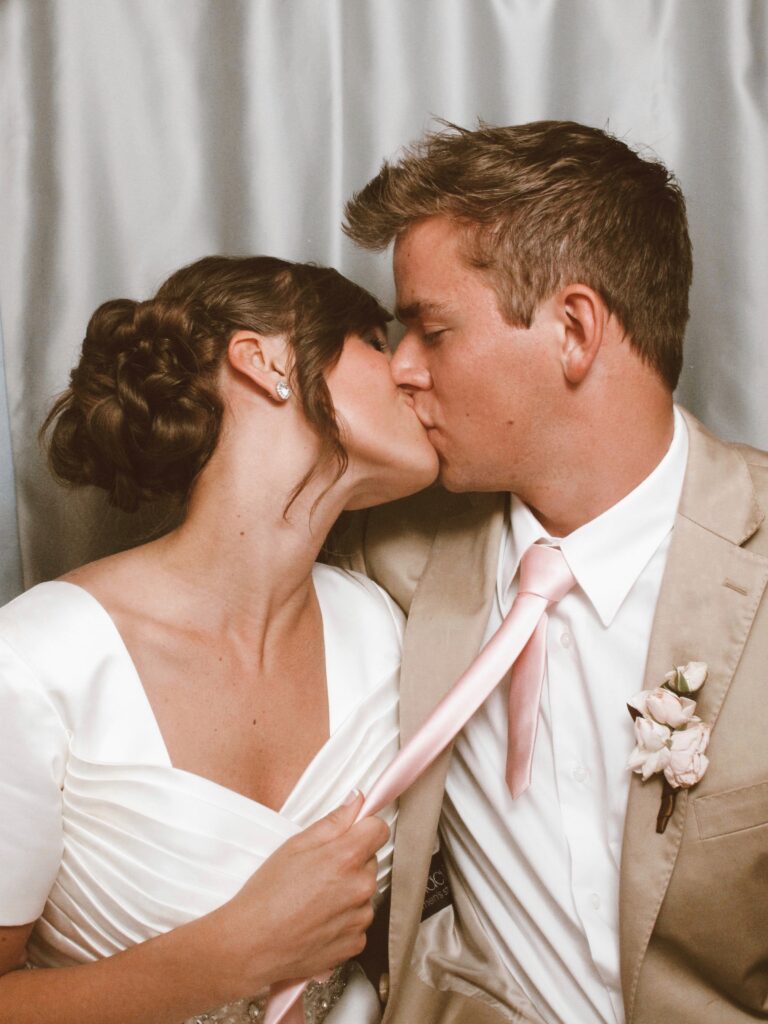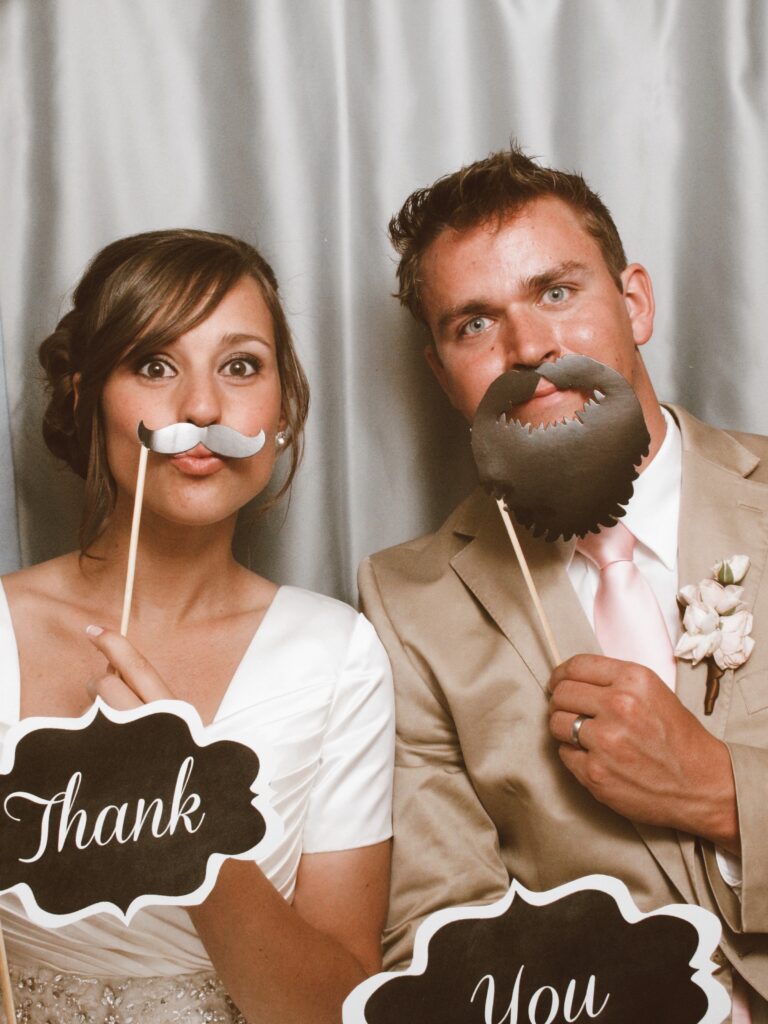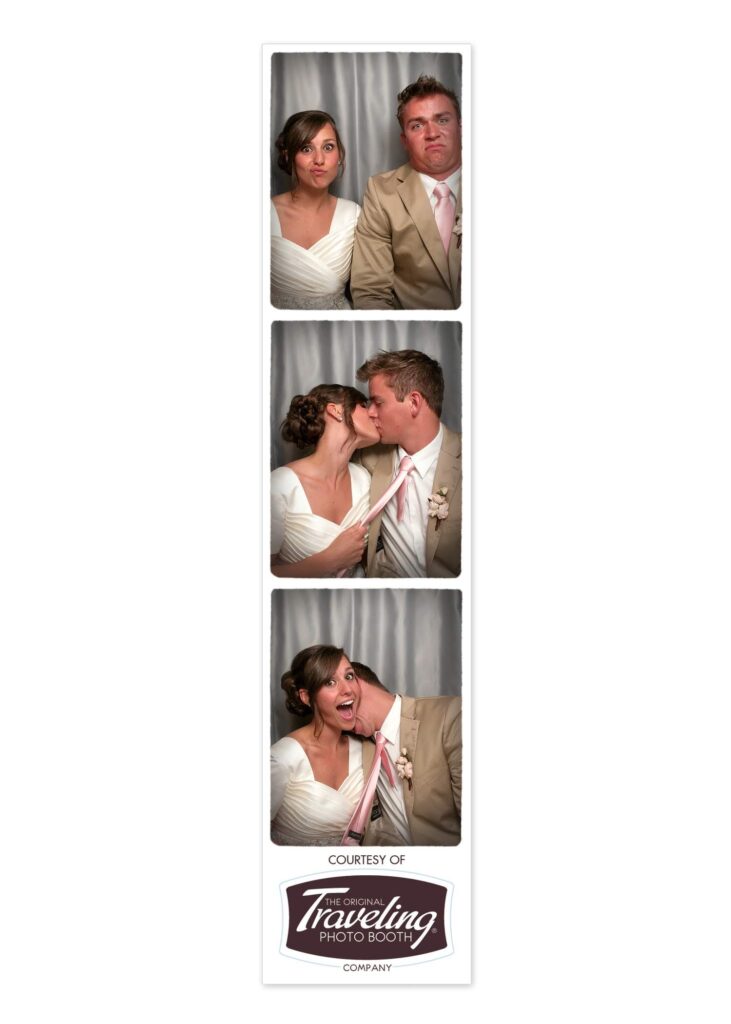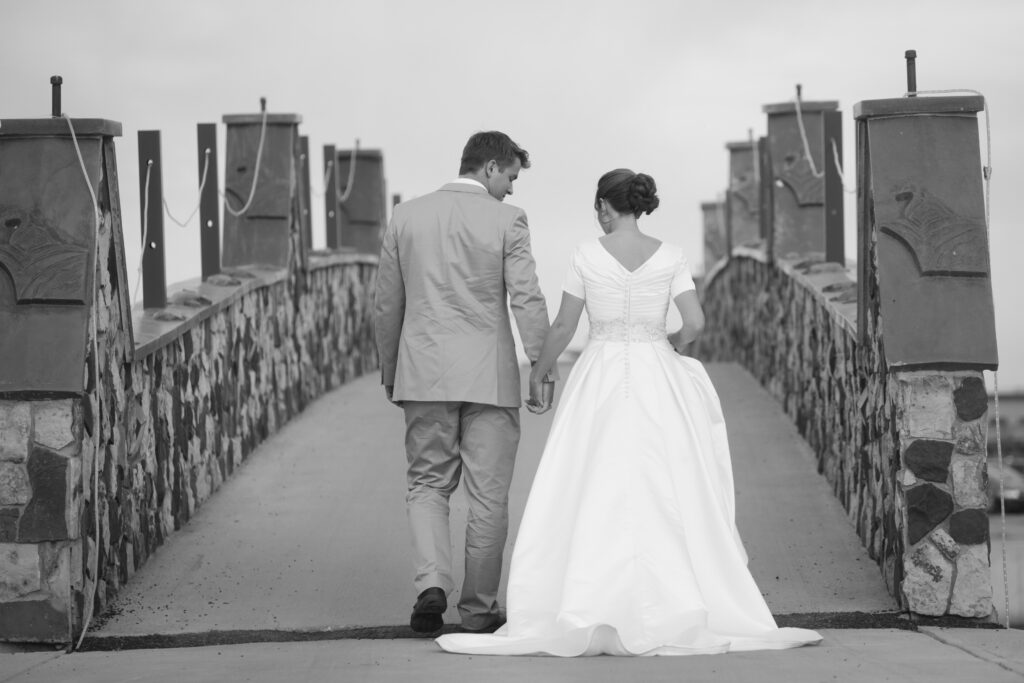 I enjoy singing and thought it would be fun to surprise Justin. I sang the song "A thousands years" by Christina Perri. He was totally not expecting it and I love the picture our photographer got of his reaction.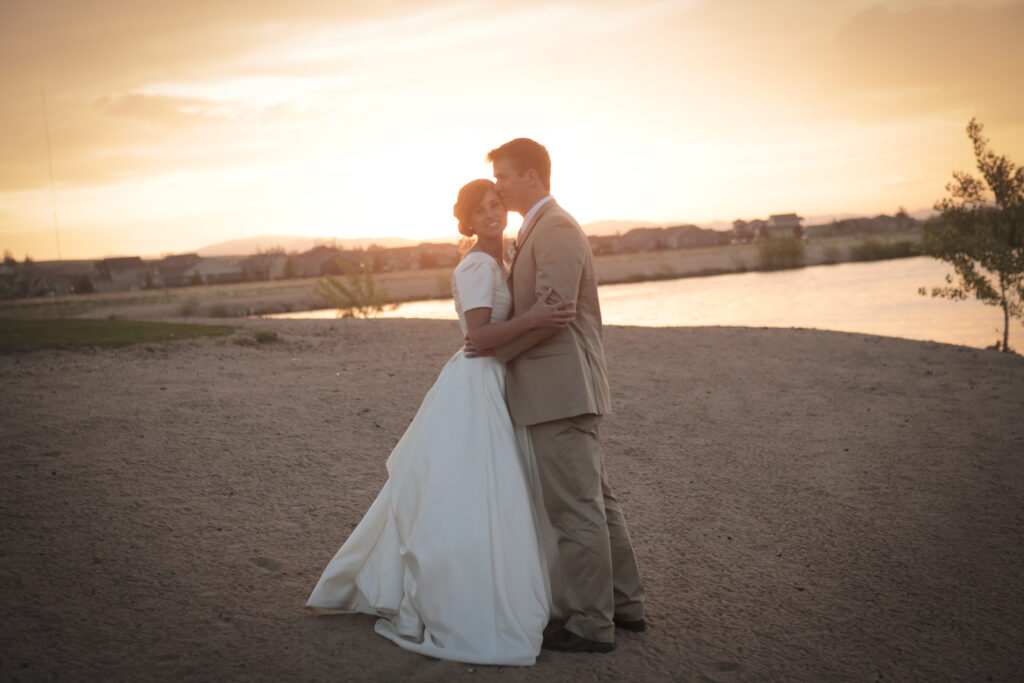 That night there was a beautiful full moon! We talked about that full moon often and how amazing it looked that night of the wedding. This was our last photo taken before our life started together. It is one of my favorite pictures of our wedding day.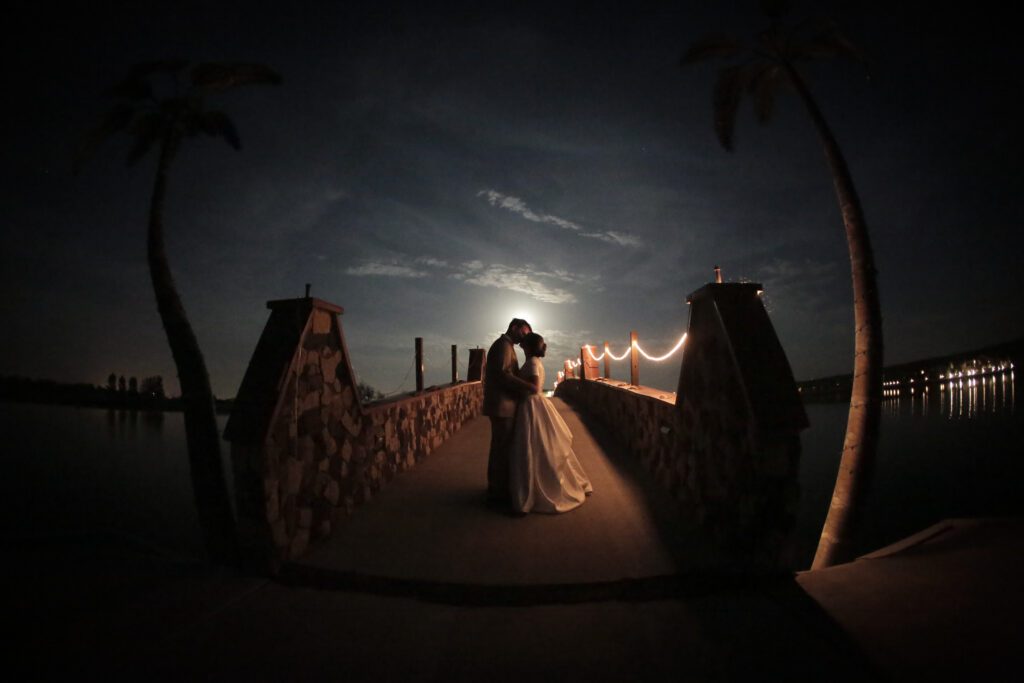 This blog post comes with bittersweet feelings and emotions. It was such a beautiful day, but it can be hard to look at. I wish so badly I could jump back in time and experience that day over again. It was a day with no cancer, no anxiety, just love and excitement for the future. I do think it's important to document these moments for my kids. I found a letter Justin had written the night before our wedding. Its hard to read, but I'm glad I have it.
"Jenn, I love you. I love your burning testimony. I love your beautiful brown eyes. I love the smile that accompanies them. I love the way you make me feel like together we can accomplish anything. You help me calm down when stressed or lacking in hope. You are an incredible example to me in following God and loving others. You are diligent, sweet, have an adorable sense of humor and make me want to be the best I possibly can be. I love you and am excited to see what the future has in store for us. I felt like this might be a fun present for you and hope you enjoy it. We will have to record more of our experiences together and though we aren't there yet, I'm pretty sure it's safe to assume that there will be many more good memories to make."
 
I'll love you forever,

Justin
Comment below if you were there that day
I would love to hear from the people that were there that day. What do you remember or what were some of your favorite memories?