The Twins One Year Old Photoshoot
I can't believe the twins are one year old. I just have to celebrate the fact that I survived a year raising twins. It was not easy, but the joy that comes from them makes up for all the hard times. I love birthdays and it was fun for me to put this photoshoot together to celebrate their year mark!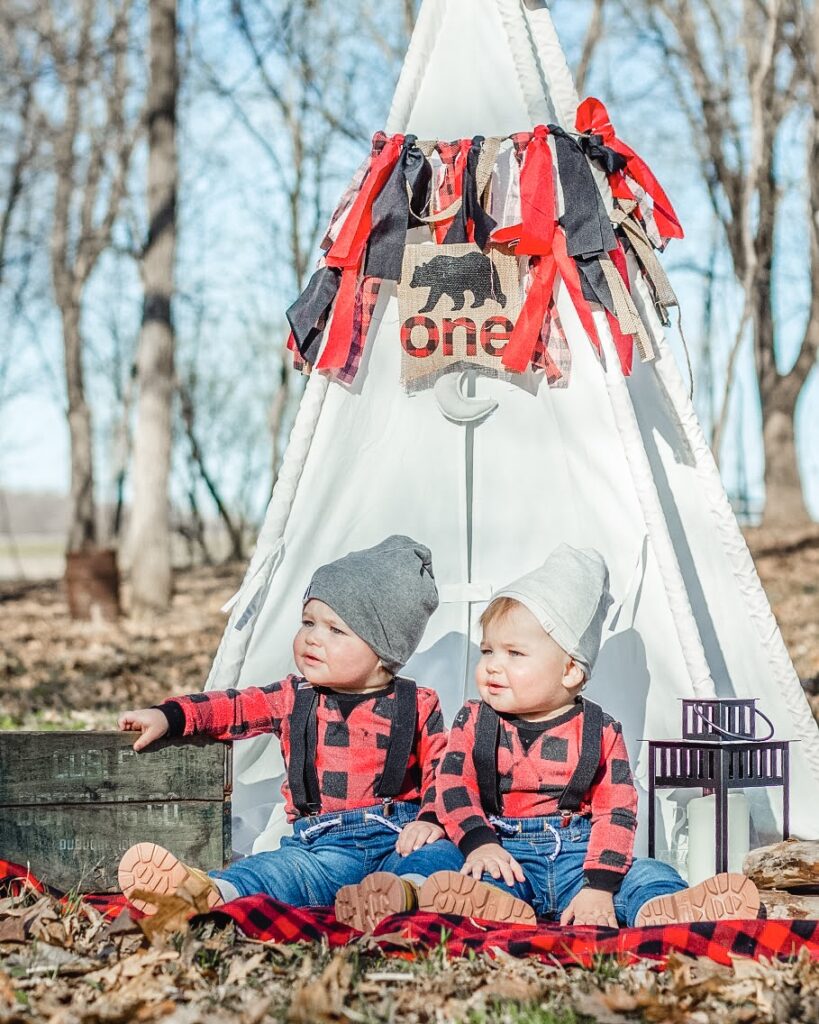 There is nothing like a twin bond and I'm kinda jealous I don't have a twin. I love that they will have each other their whole lives. I don't know what it would be like to grow up not knowing my father. I'm sure it will be very hard for them as they get older, but at least they will have each other. They will always have someone who knows how they are feeling. It was such a miracle and gift that my one embryo split!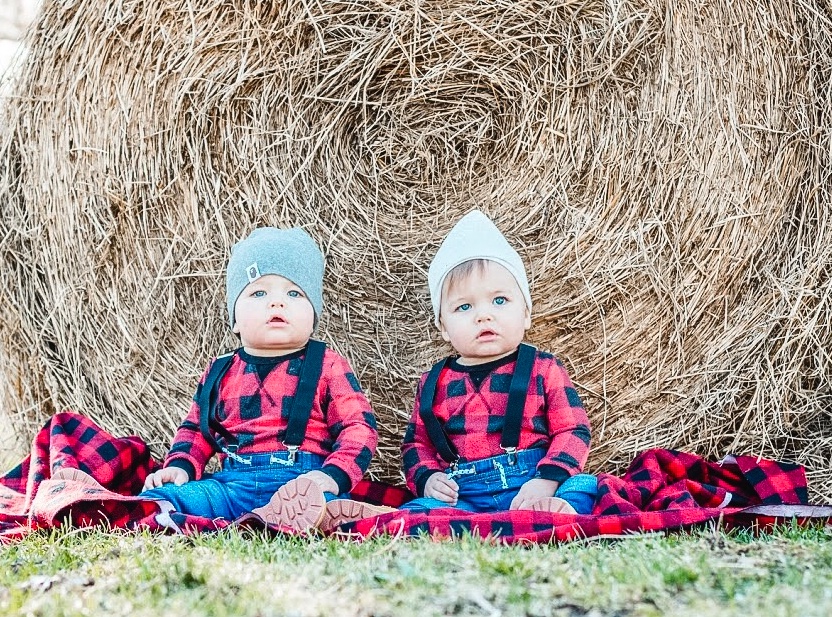 Marshal and Everett are starting to get their own little personalities and its so fun to watch. Marshal is turning into the little trouble maker. He is usually the one to steal toys from Everett or find the one thing in the room he isn't suppose to touch. Everett on the other hand could sit in a corner and look at a book for hours. He doesn't cry when Marshal yanks a book from him, but moves on and finds another toy.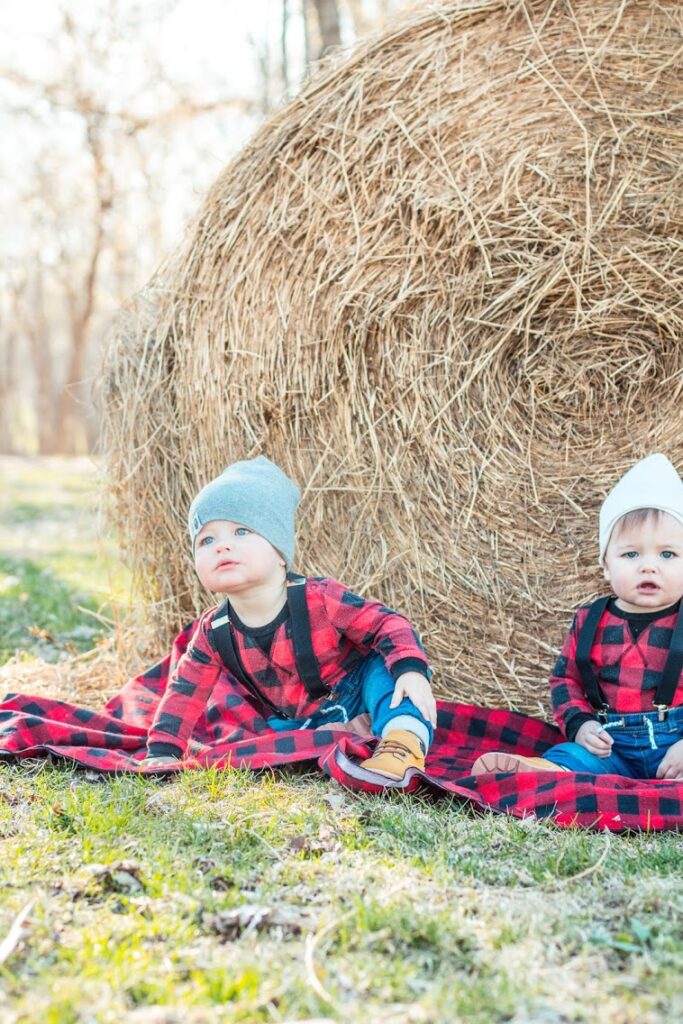 I can't wait to see them learn new things as they grow. I know things are only going to get better! I'm so grateful to have these two cuties in my life!
Props and Outfits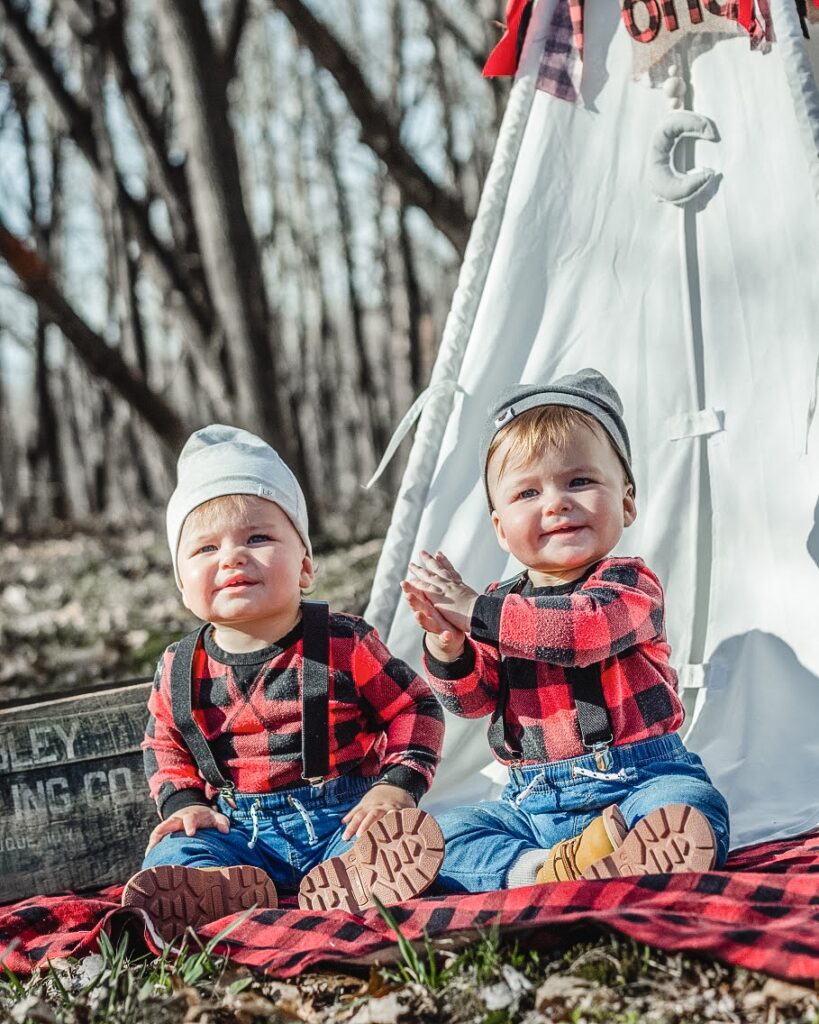 I included all the details below of how I put this photo together. I'm super lucky that my sister has lots of trees on her property. We were able to go to her backyard and take these photos. My awesome brother in law took the photos and did such a good job capturing their cuteness! They were not so happy during this photoshoot so I'm impressed he was able to get these adorable photos! More details about what I used below!
Outfits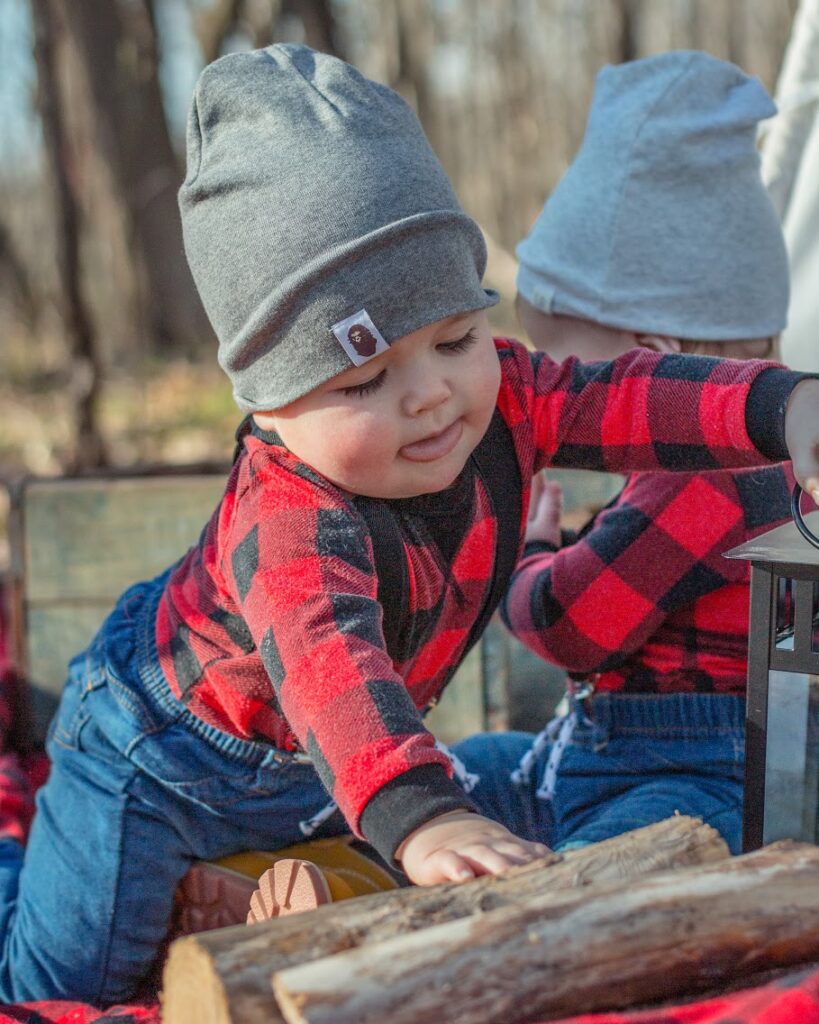 The shirts are actually onesie pajamas from Patpat.
The pants are from Target
The shoes are from Walmart
Props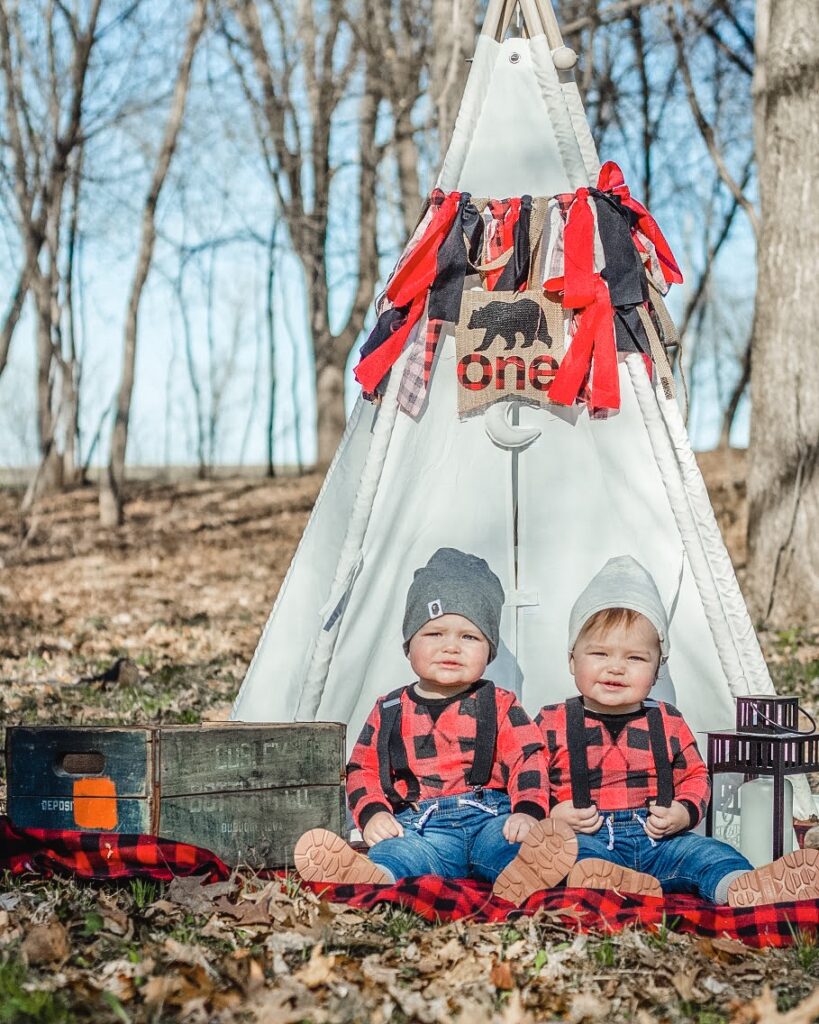 Tent is from amazon
The buffalo plaid blanket is just fabric from Joanes.
The birthday garland is from amazon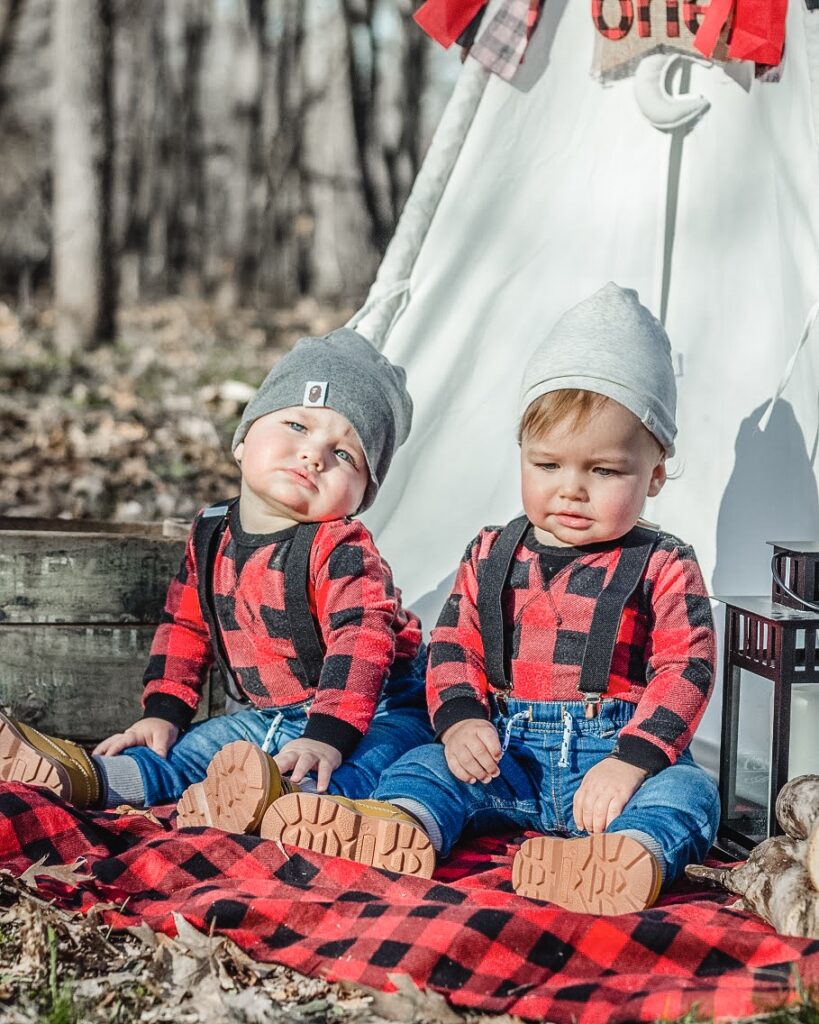 Happy Birthday to my boys! Such a fun photoshoot!