I often get asked about Justin's family during my Instagram Q&A's. I thought I would write a blog post to talk about it, this way I can reference people here.
As some of you know Justin and I grew up together in Fort Collins, Colorado. You can read my full story HERE. We were apart of the same church community and went to church activities growing up. We also went to the same High School and become closer friends there. I was lucky to know Justin and his family growing up, so when we got married it just felt so natural around his family. Justin's sister and I were in the same choir in High School and we all knew each other really well.
After Justin passed away the boys and I moved to Minneapolis to live with my parents. We lived in Minneapolis for two years and then moved to Colorado. Even though we lived in different states we were still able to see them on and off. They would come visit the boys or we would try and make a trip to Utah to visit them. If I was going on a trip they would watch the boys while I was gone. They are very hands on and so helpful with the boys.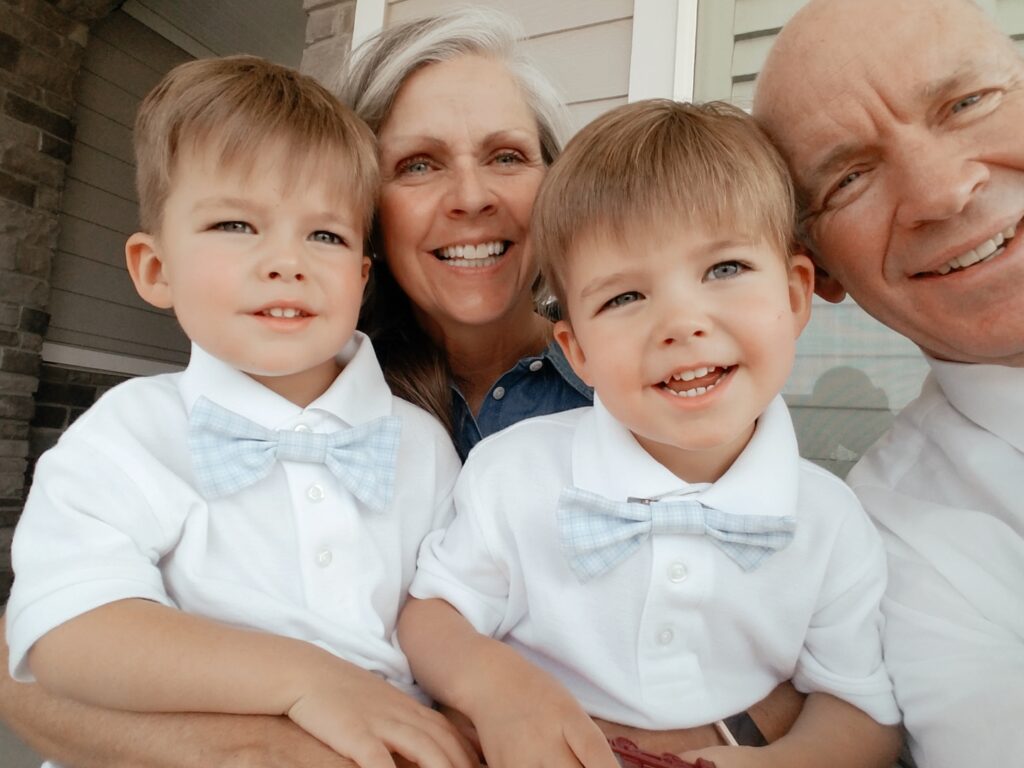 They are beyond thrilled that we are moving to Utah. It will be great for the boys to live closer to them and we are all excited. It's very important to me that the boys have a relationship with Justins family. Justin's family will be able to teach them about him in a different way than I can. Having a relationship with them will only add to their knowledge about their dad.
Justin has two sisters and one brother. His sisters don't live in Utah, but I'm sure now that we are going to be living in Utah we will see them more. One sister has two boys (not twins, but they look like twins) and the other sister has one girl. They are all close in age which makes it so fun when we all get together.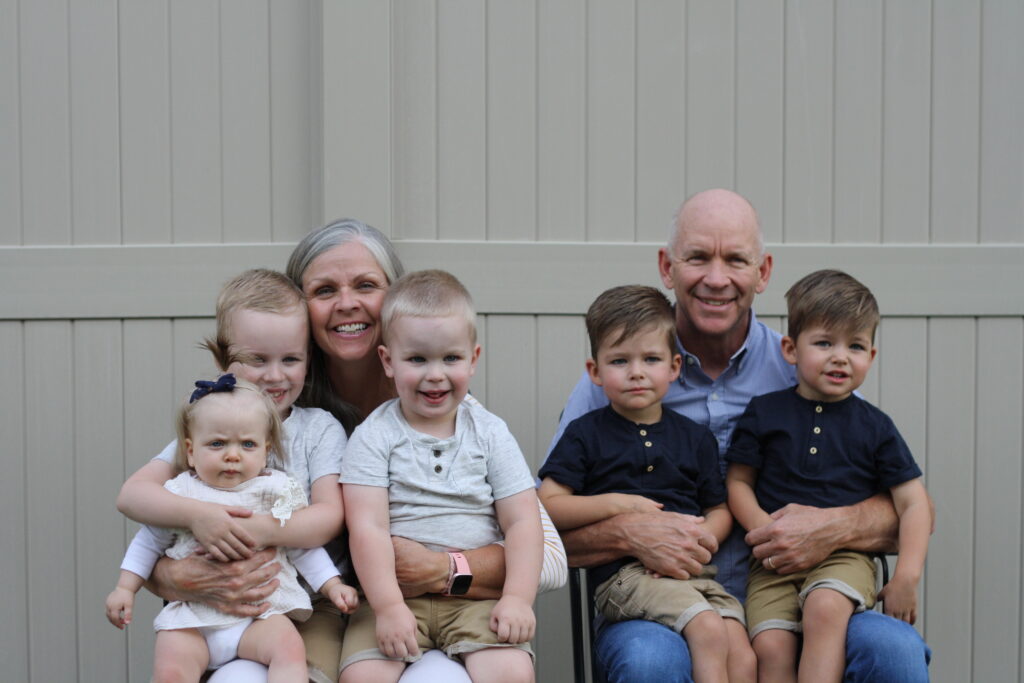 Justins brother has been such a fun uncle to the boys. They always say that uncle Matt is their best friend. I'm really excited for the boys to live close to Uncle Matt. It will be good for them to be around him. I found this picture of Matt carrying the boys out of the hospital after they were born. Justin was obviously too sick to do it himself, but so sweet that Matt would step in and help. Such a sweet photo.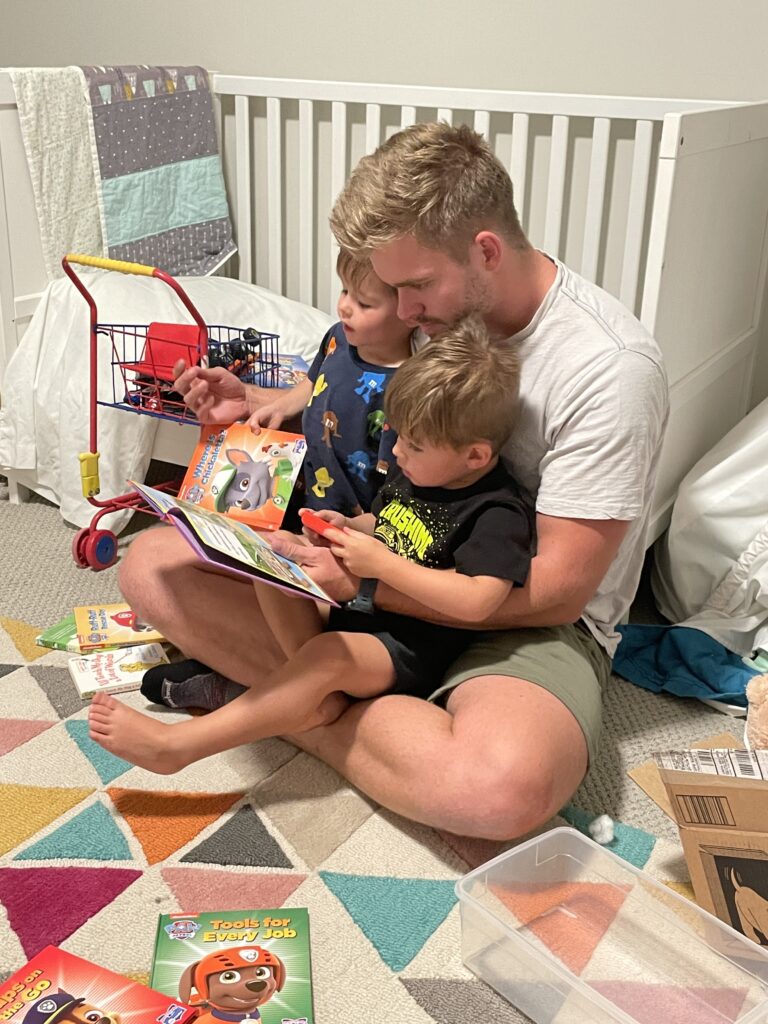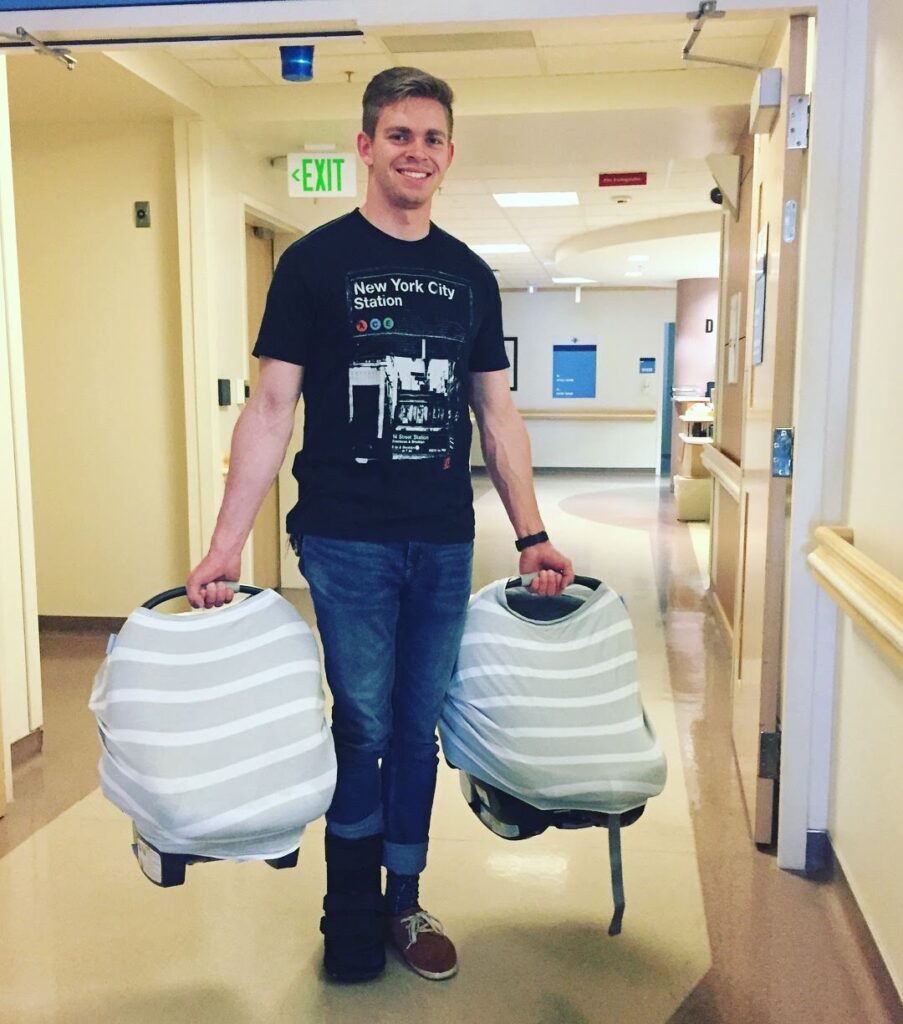 I have chosen to share my life on social media and that is my decision. I try and be considerate of my friends and family. People will comment and say "oh you never show them or talk about them" most of the time it's because I'm trying to be considerate of others and what they are comfortable sharing. Also we haven't been around them as often because we haven't lived in the same state. Trying to find a balance of what to share. Thanks for understanding!
So grateful for them and all they have done to help with the boys and make time to see them. The boys will always be apart of their lives!