Justin's 31st Memorial Birthday Celebration
This will be the second time we have celebrated Justins memorial birthday without him. The first birthday was really hard and I honestly was dreading it. I didn't want the day to be sad and depressing. His family and I thought it would help to spend his birthday doing something he loved most which was being outdoors.
His sister came up with the hashtag #gooutsideforjustin and we invited all our family and friends to spend his birthday with us by doing something outside. It helped turned a sad day into a happy one. We spent his first birthday out at my sisters farm riding her horse, grilling brauts, and sitting around the fire. (You can see the video from that day HERE. )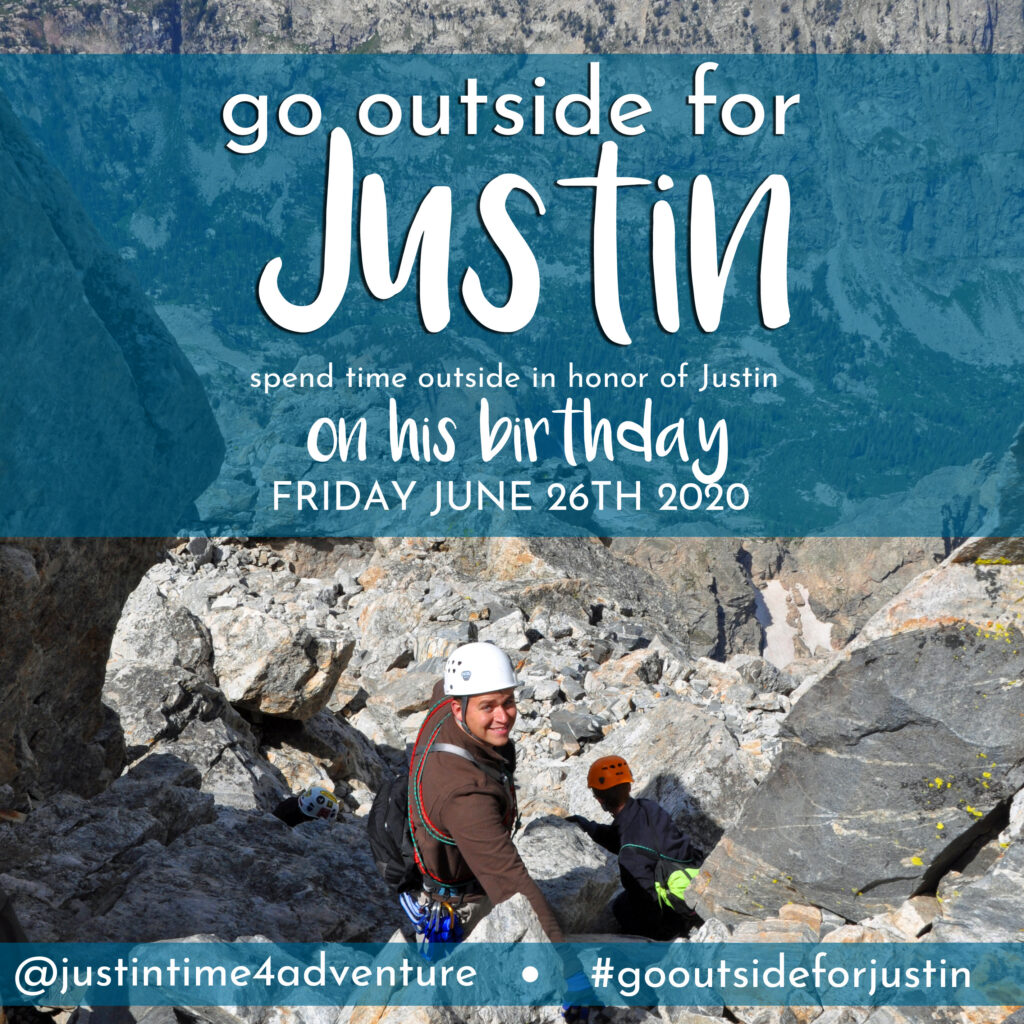 All day long I was getting pictures from friends and family going on bike rides, camping, hiking, or just going on a walk. I was even getting pictures from some of my followers on instagram whom I had never met, but were celebrating the day with me. It meant so much to see everyone care and support me that day!
They were all spending the day outside in Justins honor. Seeing all the pictures under the hashtag #gooutsideforjustin made my day! I think one reason I loved it so much was knowing how much Justin would have loved it. He would have been so happy to see everyone doing something he loved!
Justin's Memorial Birthday 2020
We loved the idea of spending his memorial birthday outside so much, we decided to make it a tradition. This year for his birthday we drove into Rocky Mountain National Park and walked around Bear Lake. Being in the Rocky Mountains is special because this is where Justin and I grew up together and spent a lot of time during our marriage. It felt special to be here on his birthday.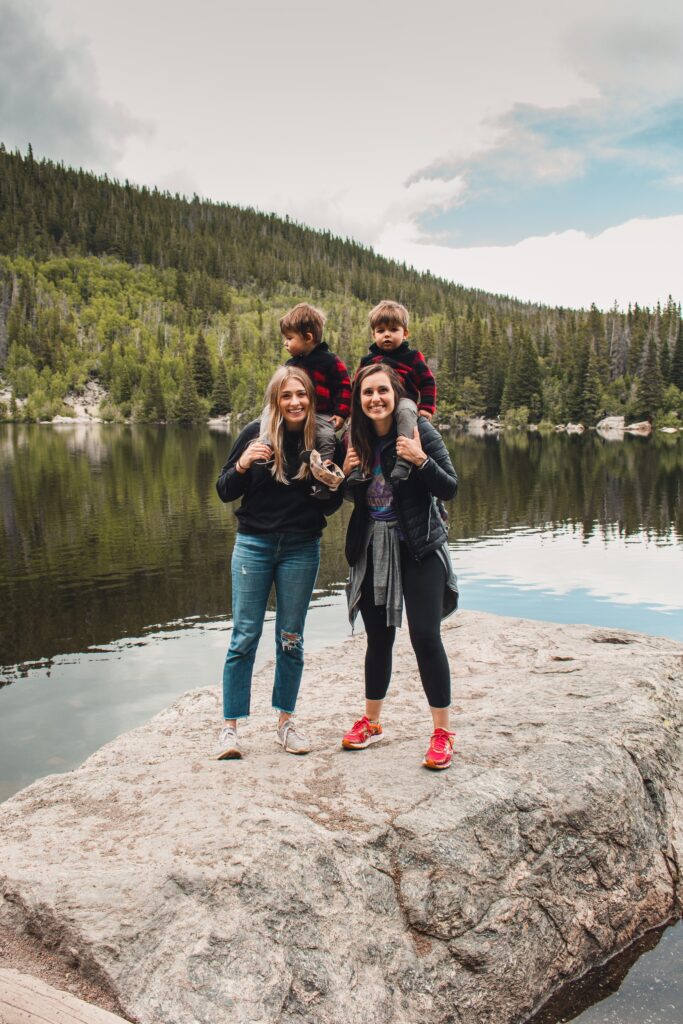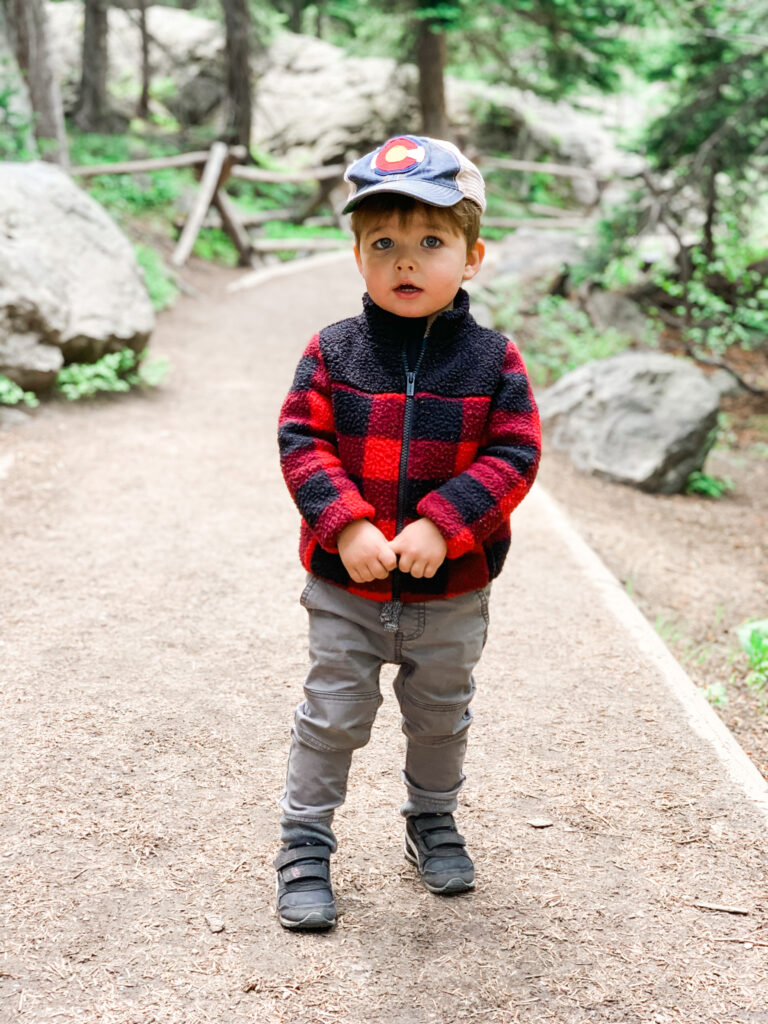 The boys had their red plaid mountain man jackets on and they were so happy to be outside running around. I was happy to have my dad and my cousin Whitney with me that day to celebrate. That night for dessert we decided to make a funfetti treat. Justin loved funfetti cake so we decided to stick with the funfetti theme and make funfetti rice krispy treats. We finished the day with a little fire roasting marshmallows. It turned out to be a great day!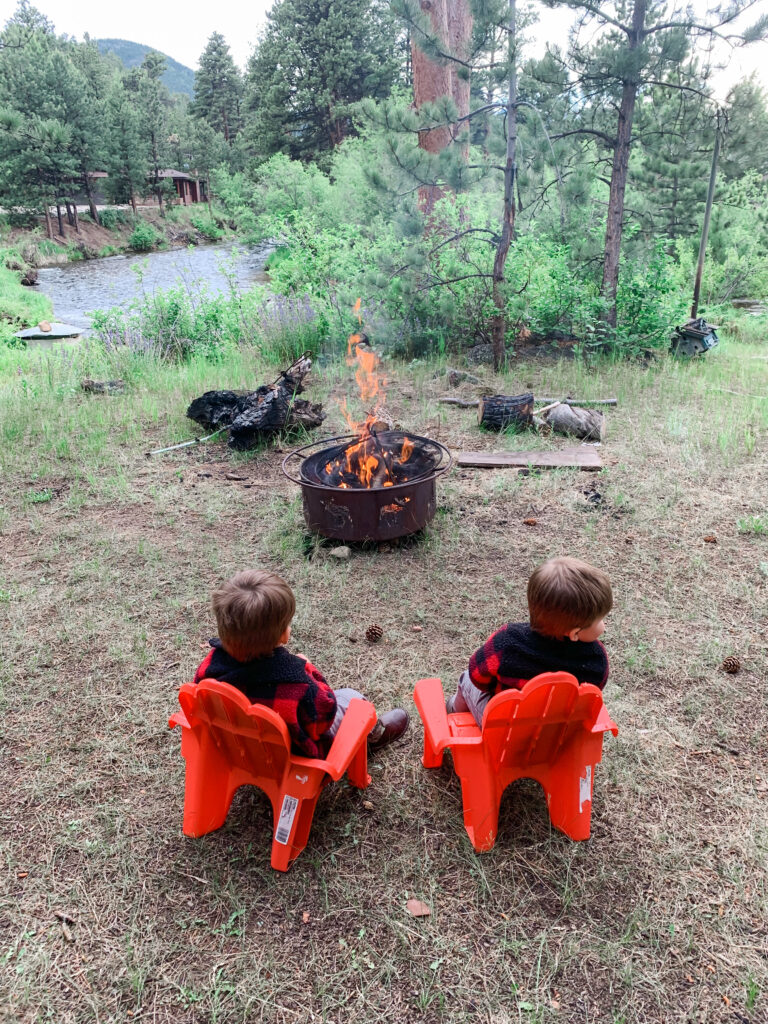 I'm so glad we were able to turn this day into something fun! We now have this new fun holiday as a family and as the boys get older I know they will look forward to it each year!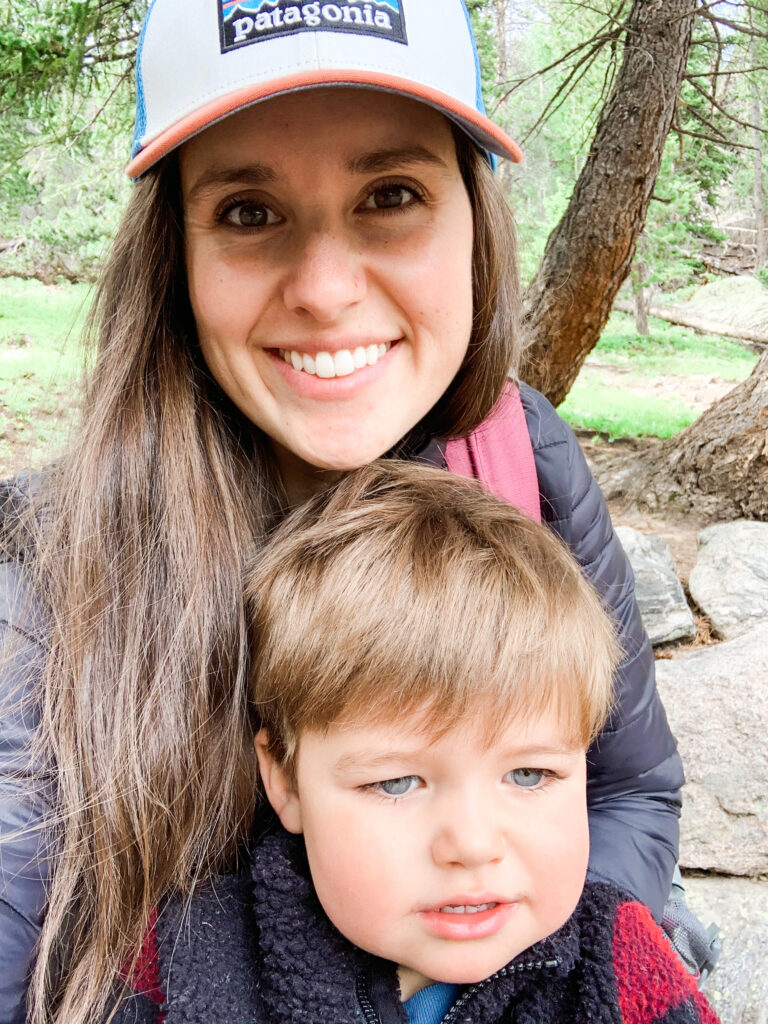 Go Outside For Justin Photos 2020
We decided to make a hashtag #gooutsideforjustin so people could tag their outdoor photos. Its an easy way to see all the pictures of everyone doing something outside in Justin's honor. I collected some of the photos that were used with this hashtag this year and put them together in this slide show. Thank you all so much for participating in this fun day! It always makes my day to look through them!
Exciting News!
This year we wanted to add to this tradition by making t-shirts for people to wear on their outdoor adventures. We are hoping to use the money we raise to give back to nature in some way. We were thinking of using the money for a memorial bench to put in Rocky Mountain National park to provide places of rest and contemplation.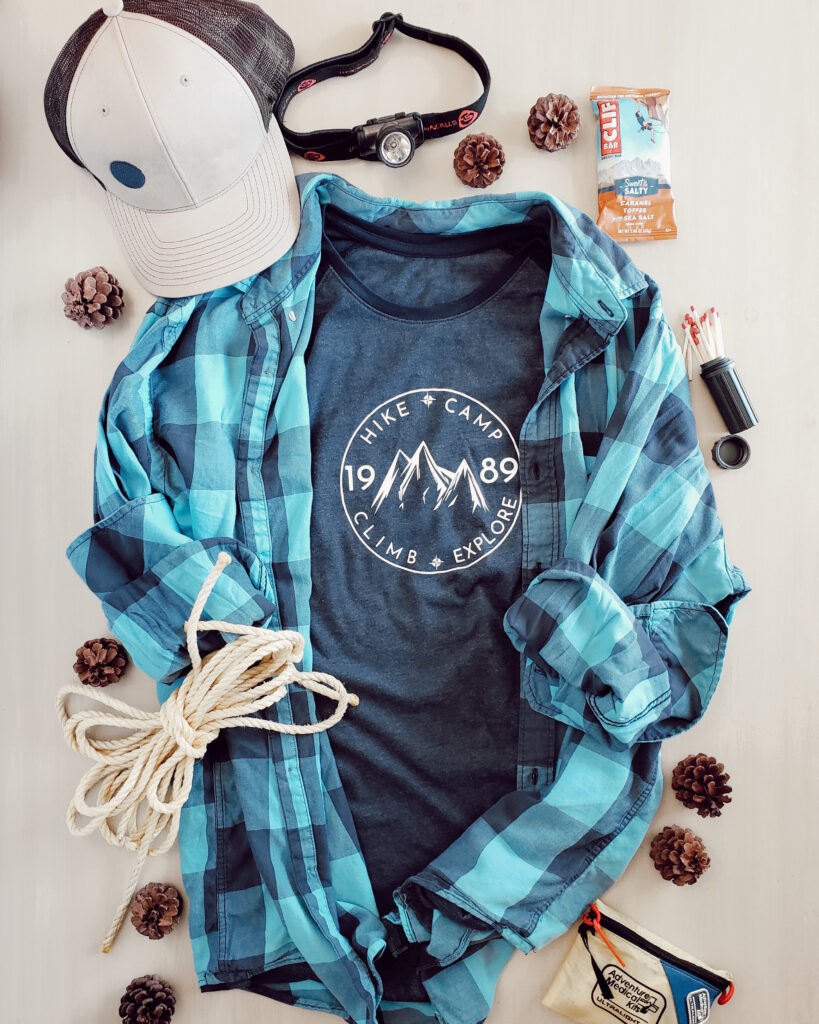 Justin's sister Erika and I designed these t-shirts together and I couldn't be more happy with how they turned out. You can click HERE to head over to the store to buy them! We are hoping people wear them year round and continue to tag us wherever they go in them!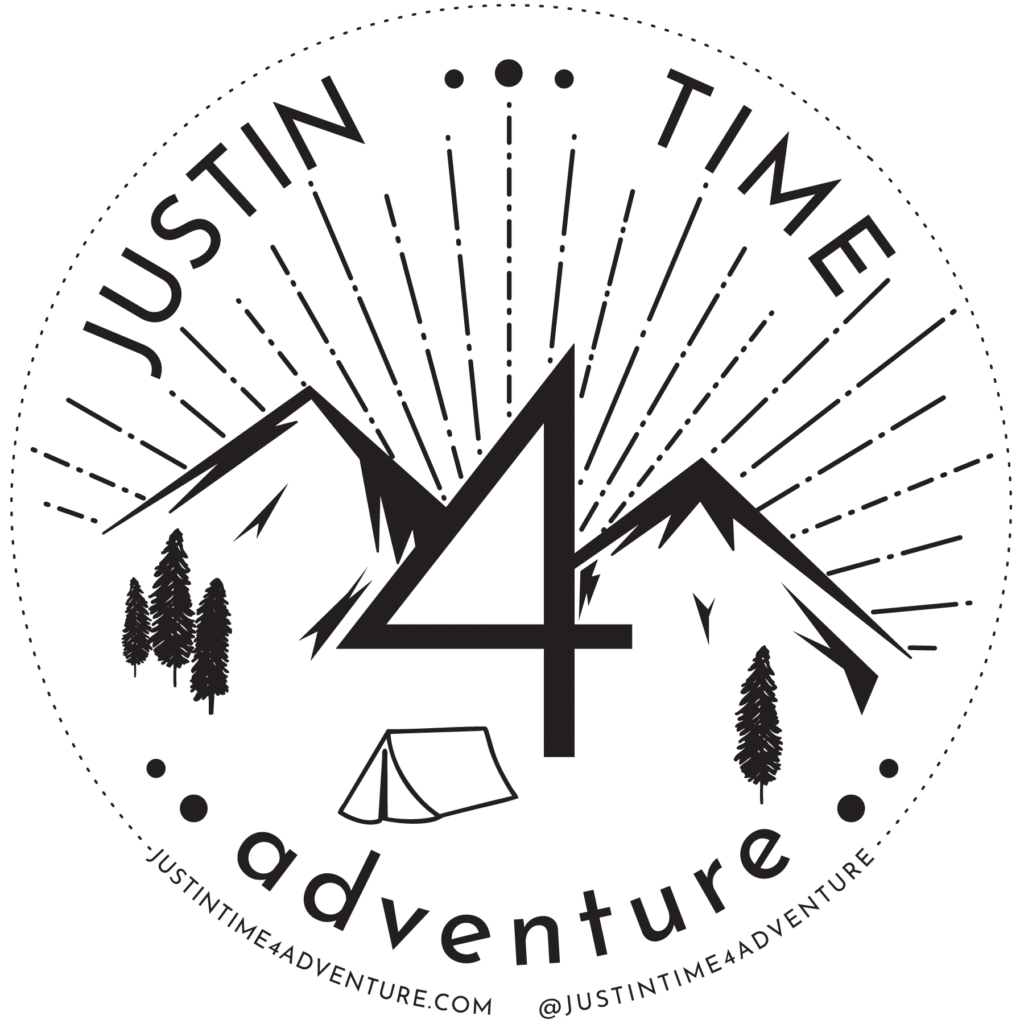 I also created an instagram account to promote the t-shirts, share outdoor pictures, and raise money to give back. You can follow along HERE.