10 of the best outdoor toys for toddlers 2021
I put together a list of the top 10 best outdoor toys for toddlers. I'm getting super excited for warmer weather so the kids can get out of the house more.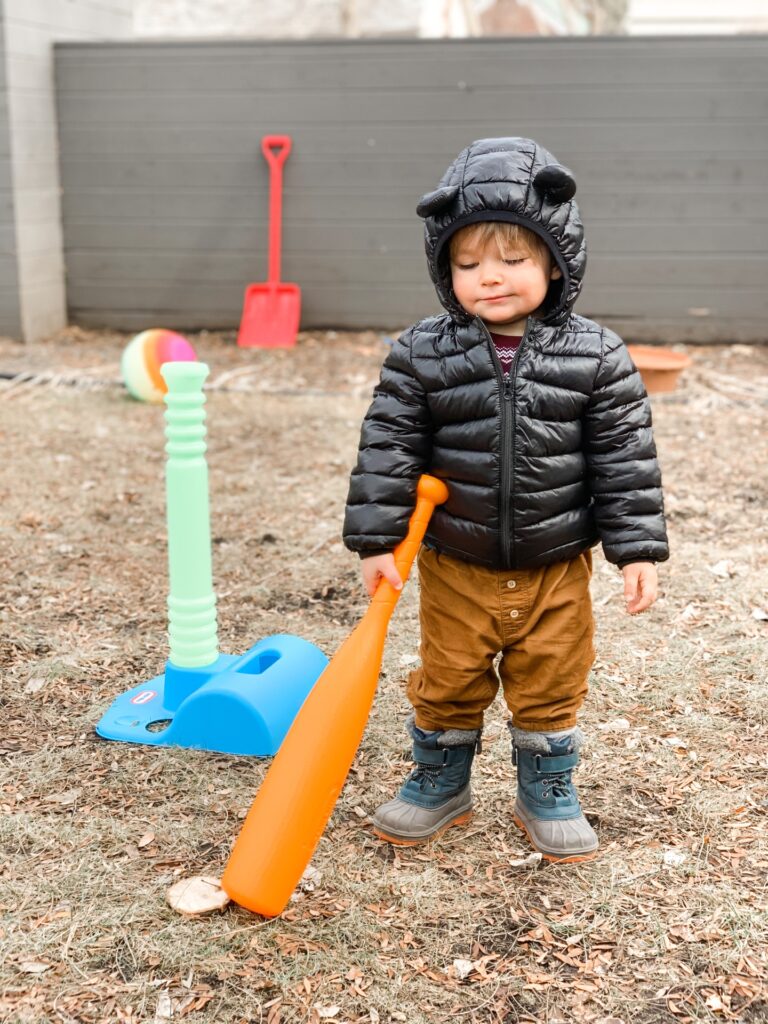 I love finding creative and fun toys for my boys to play with. Check out my top favorite toys for toddlers HERE.
Outdoor Toys For Toddlers
Here are some of the top 10 best outdoor toys for toddlers. I have most of the items on the list and from what I've used, my boys have loved! I'm thinking about getting some more toys for this summer. I can't wait for warmer weather and more time outside!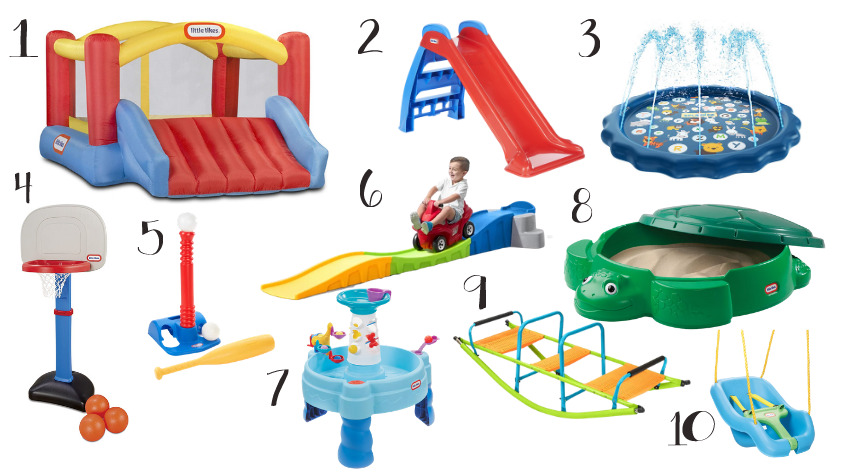 The first outdoor toys for toddlers is the Little Tikes inflatable jump house. My sister actually had one of these in her basement and my boys loved it. They spent the whole visit jumping and sliding down the side. This is a great way to get those wiggles out during the summer.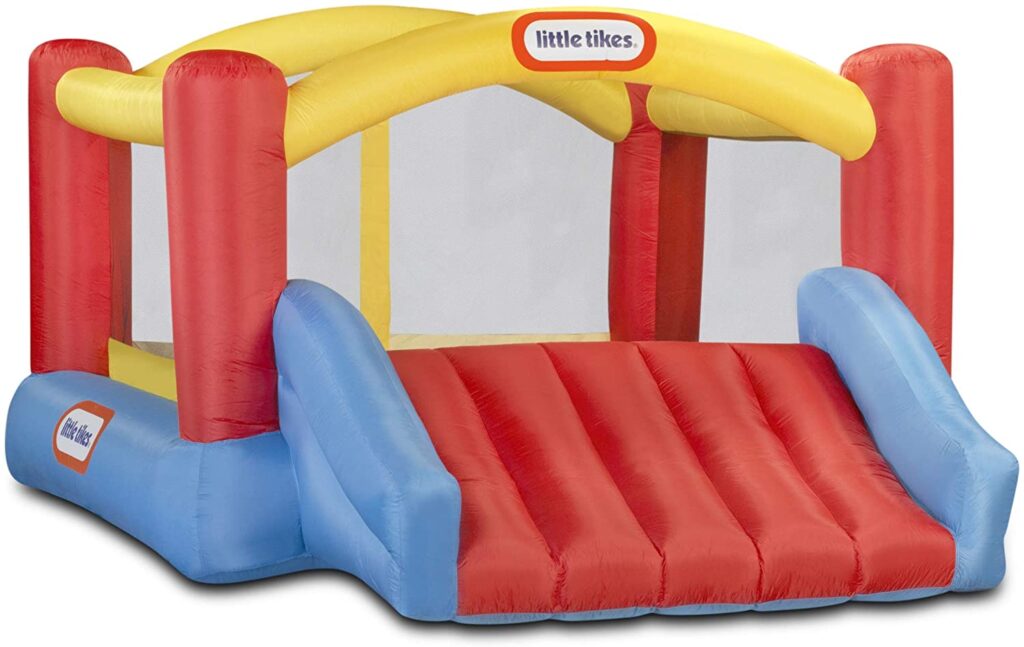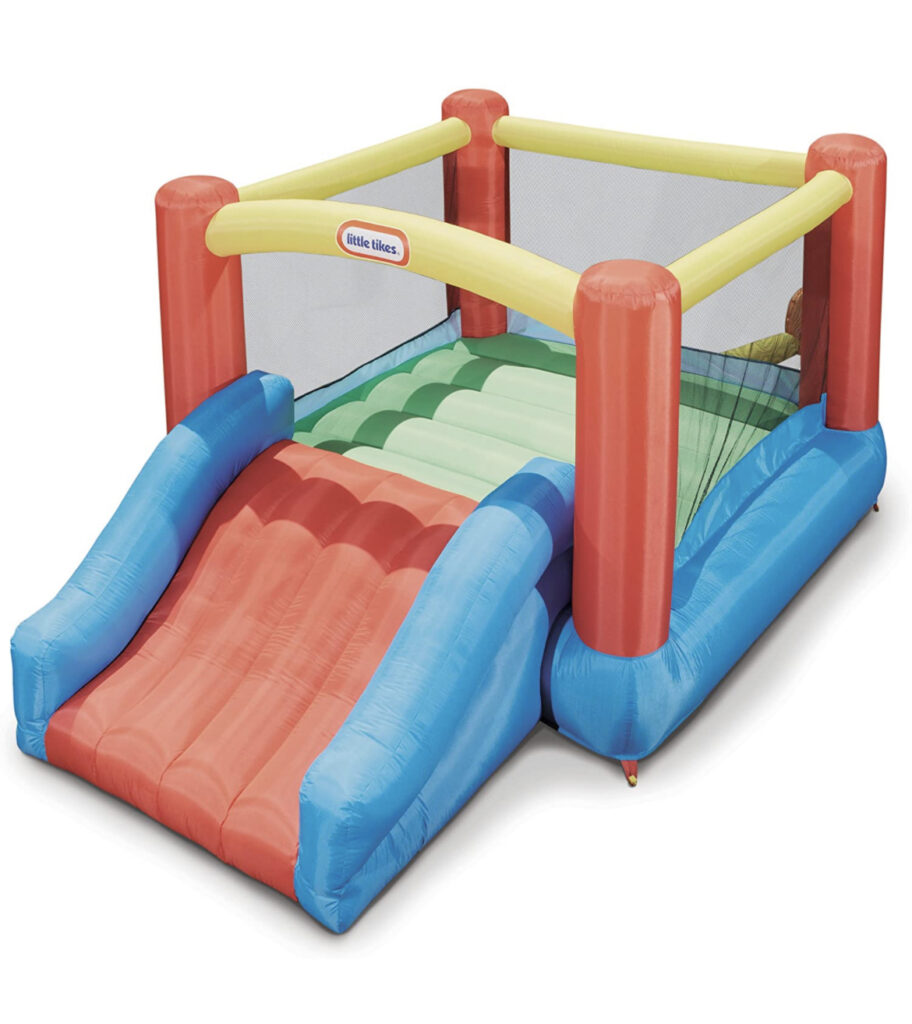 I bought this slide when the boys were 18 months old and they have loved using it. I actually had it indoors during the winter and then take it outside during the summer. This last summer I found a baby pool in the garage and decided to put the slide going into the pool. The boys had so much fun going down the slide and splashing into the pool. It's just another fun way to use the slide and it shows how much use you can get out of it.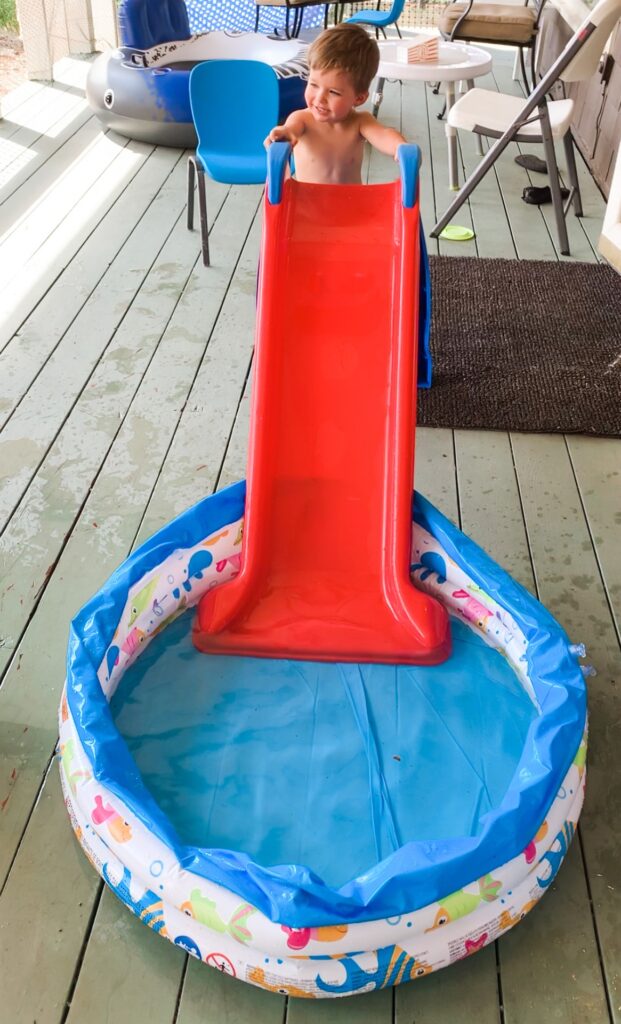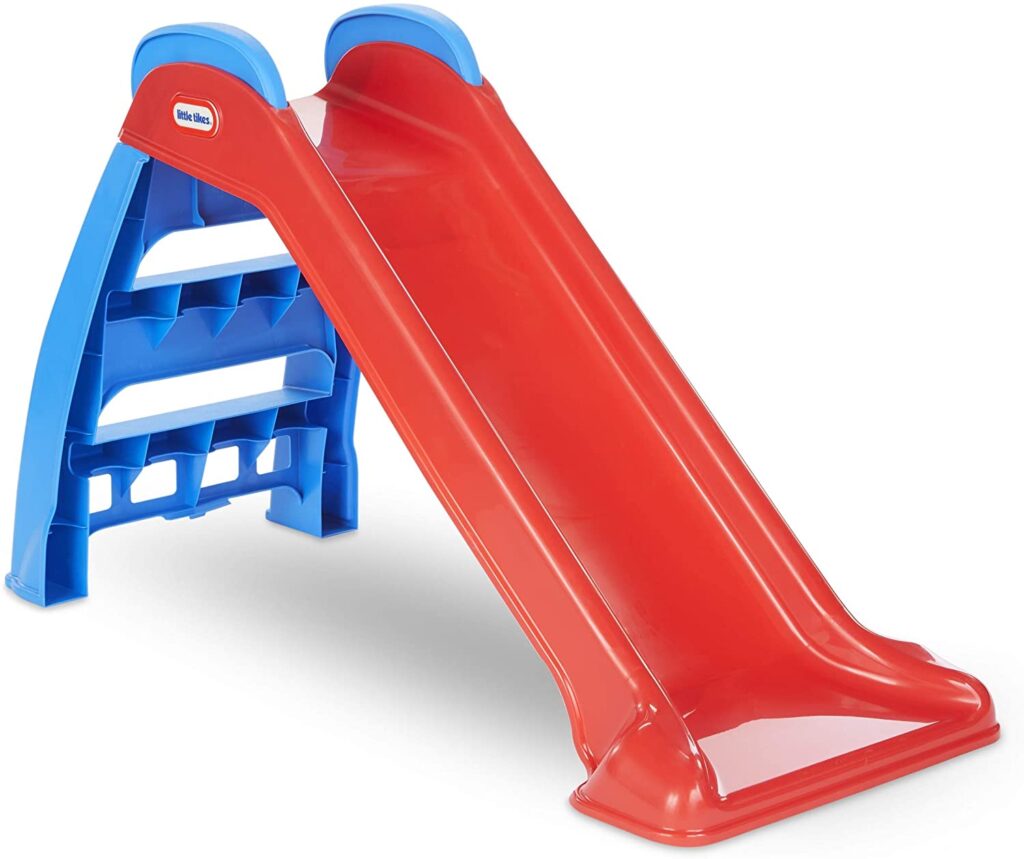 Another fun outdoor toy for toddlers is this splash pad. All you do is hook your hose to the pad and you have your own little splash pad at home.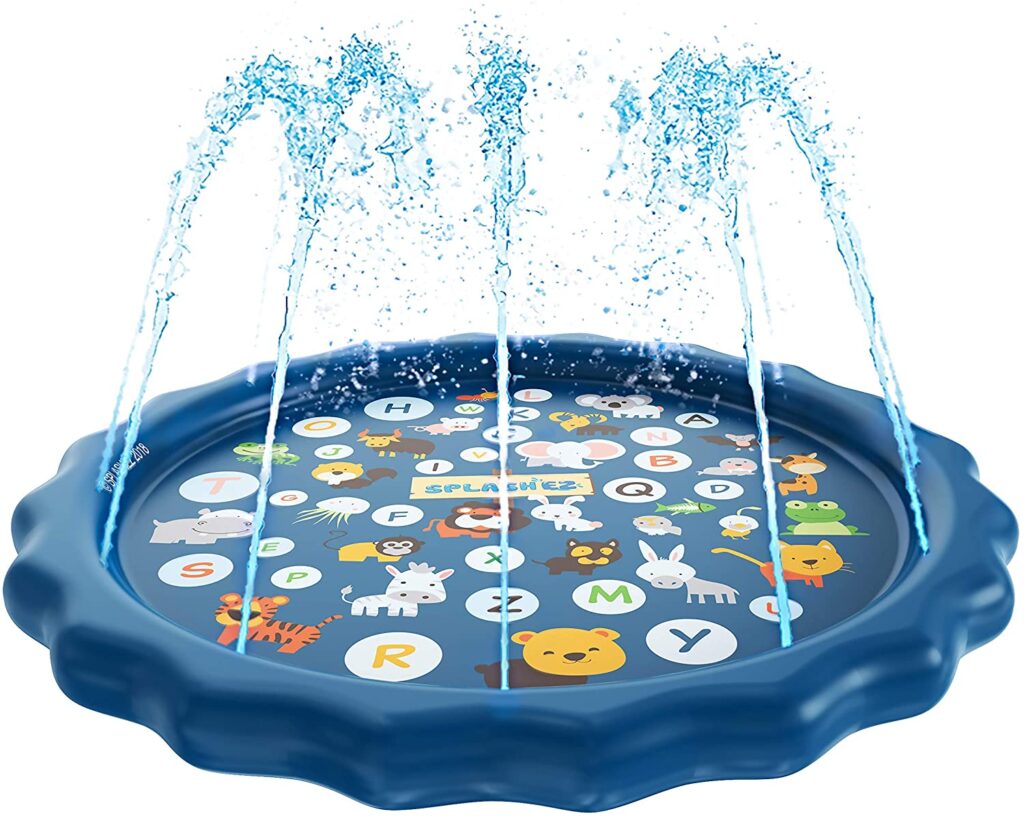 I got this basketball hoop last summer for the boys and they loved it. I like how you can adjust the height so it will grow with them.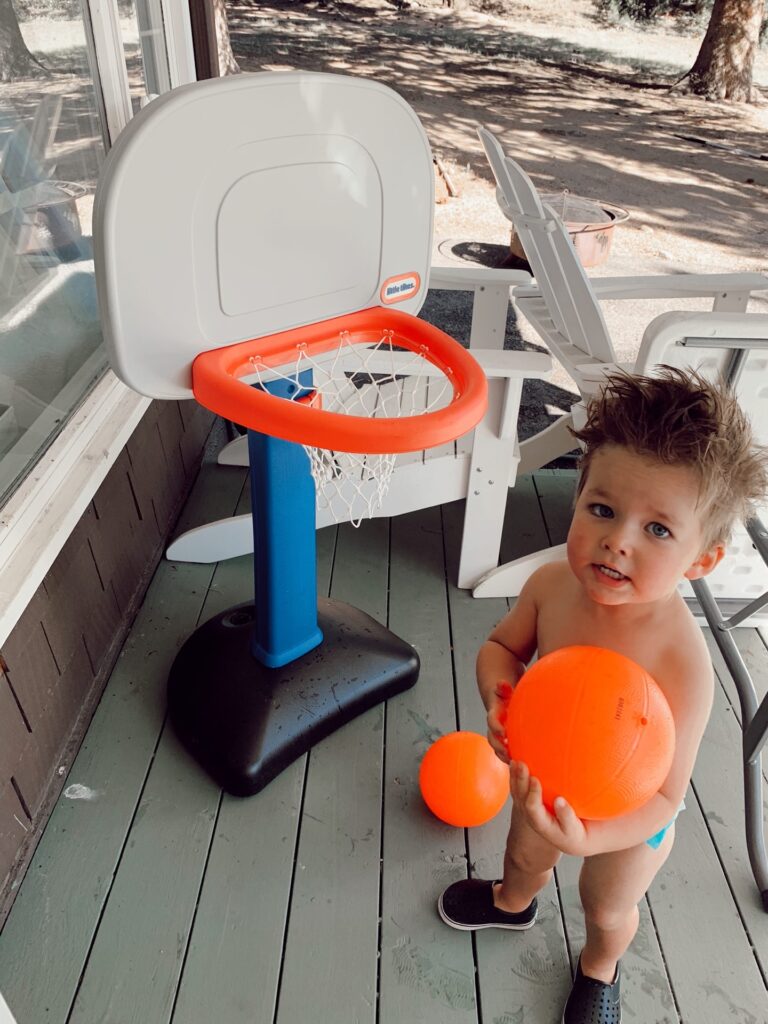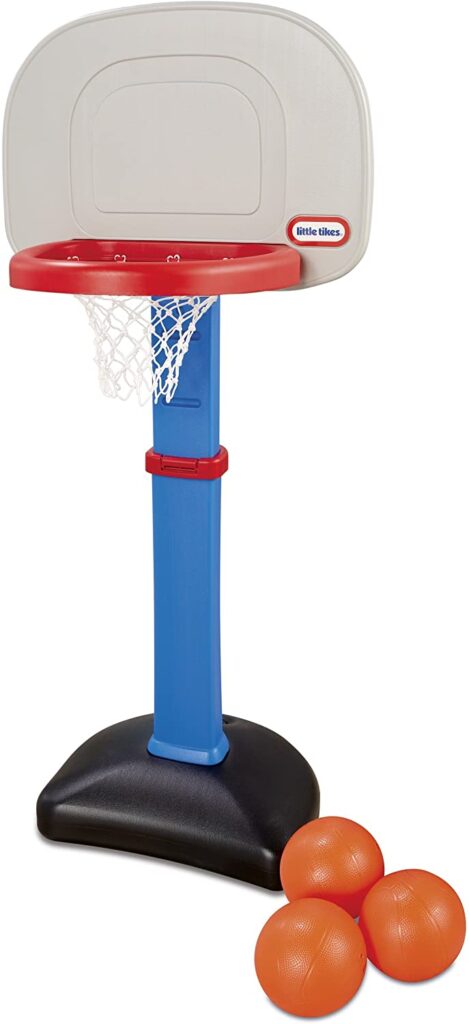 This is another fun outdoor toy for toddlers. I bought this when the boys were 18 months old and they could even play with it then. Now they can do it by themselves.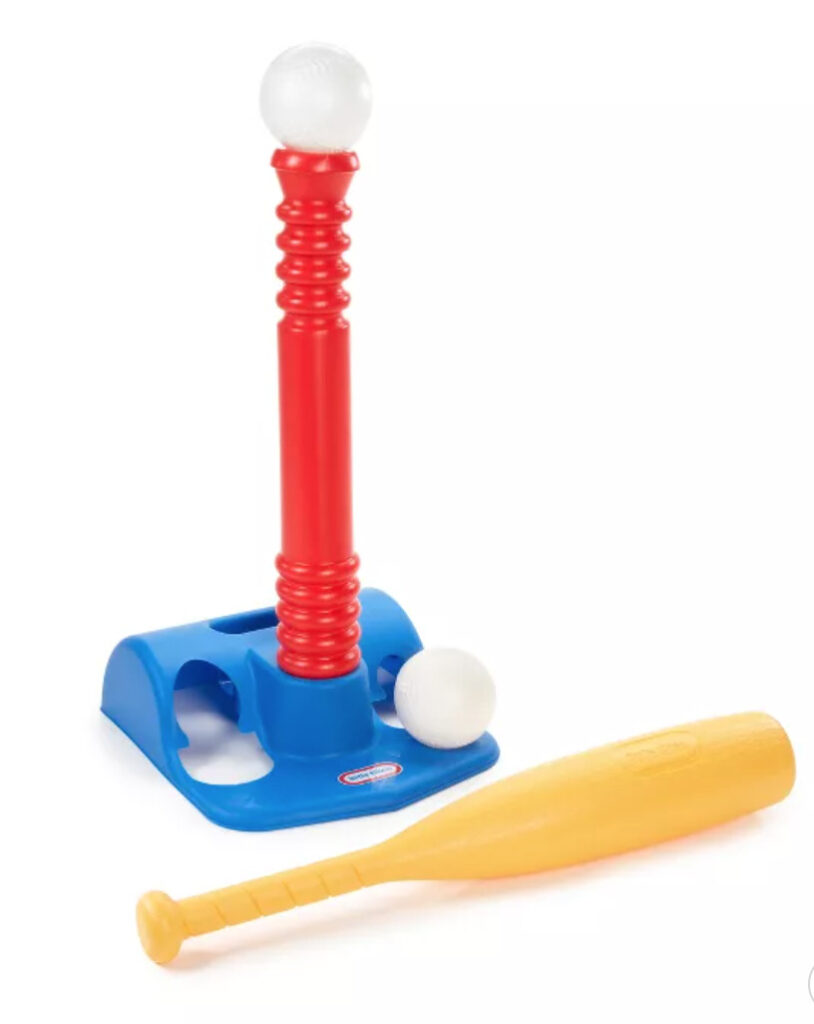 I've been thinking about getting this for my boys for awhile now. I recently did a poll on my instagram stories asking my followers if it was worth it. 72% of the people who saw my stories that day said it was worth buying! Some even suggested the hot wheels one because there are steps to push it back to the top.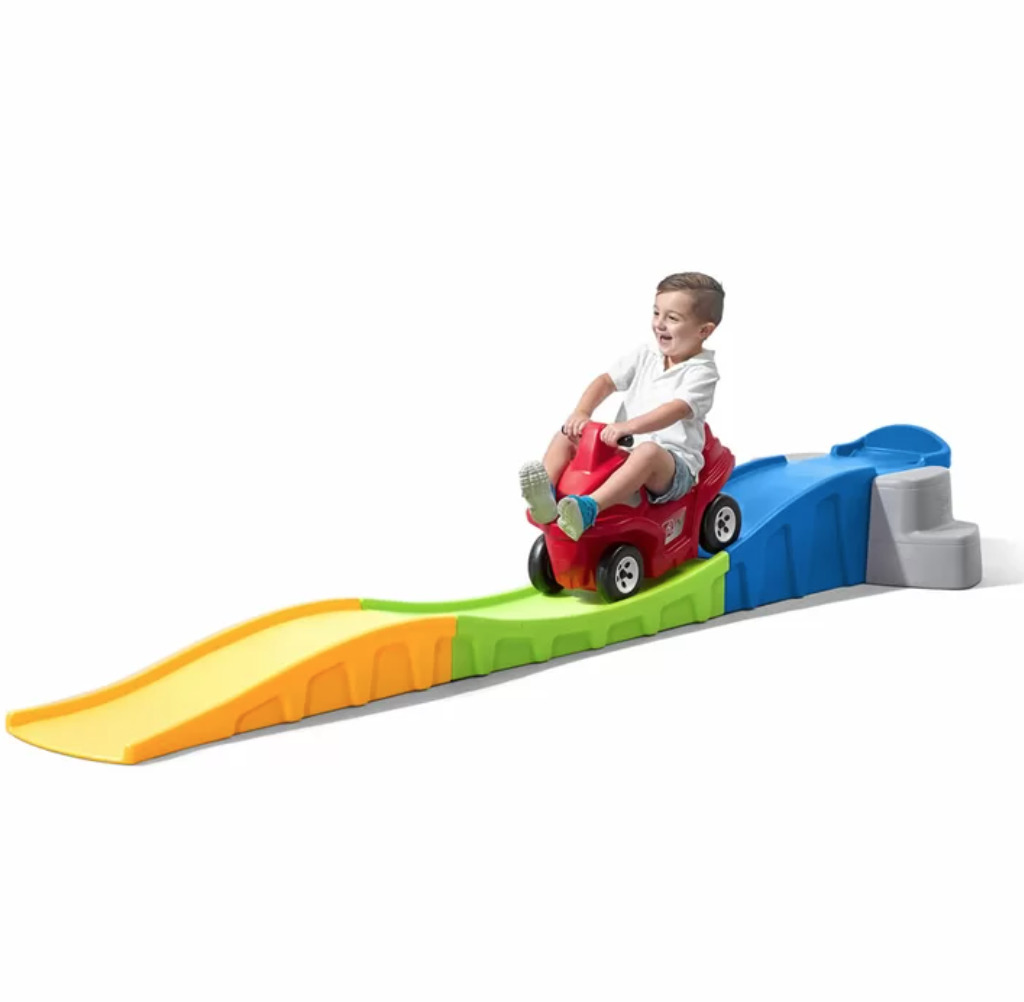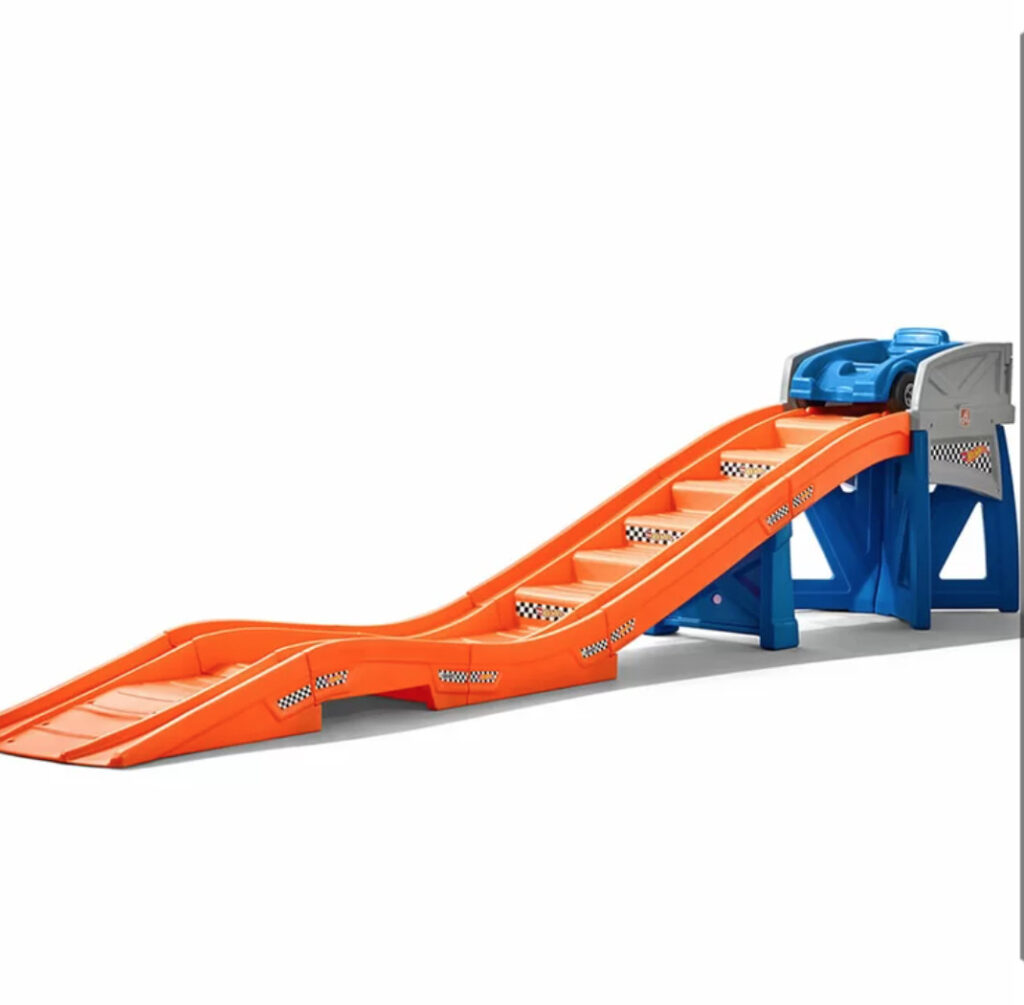 7. Water Table
You can't go wrong with a water table. My boys loved playing with this water table the last two summers. I even set this one inside of an inflatable pool. I found a couple options of different water tables you can get. The second option is from Crate and Kids and looks like it would hold up really well with outdoor weather. I also love how you could also turn it into an activity table with sand as well.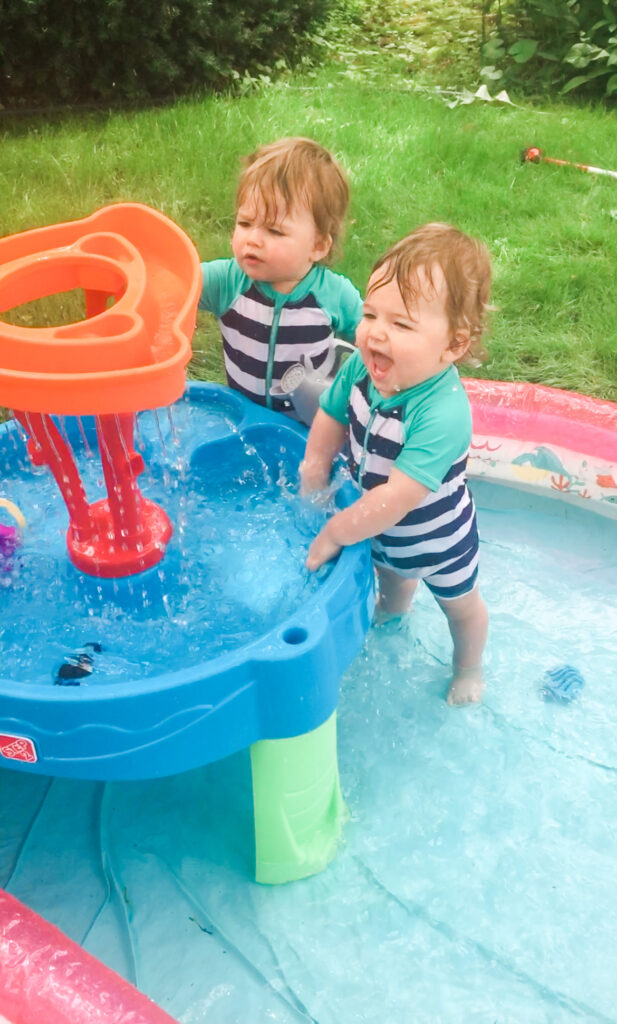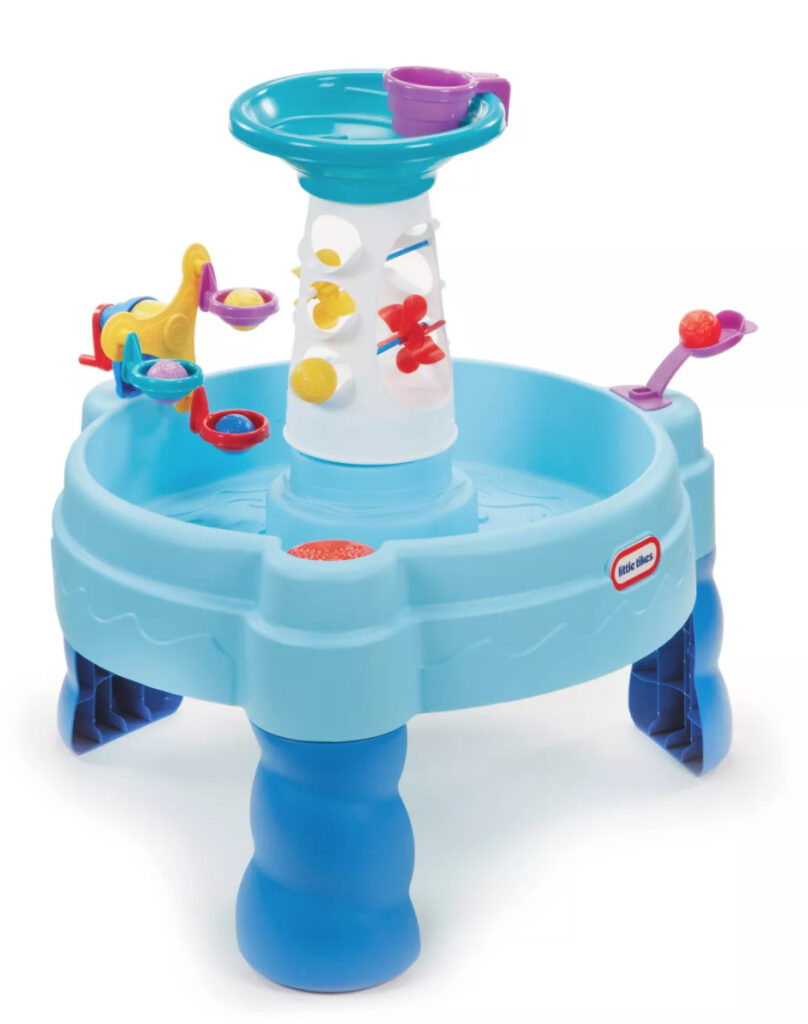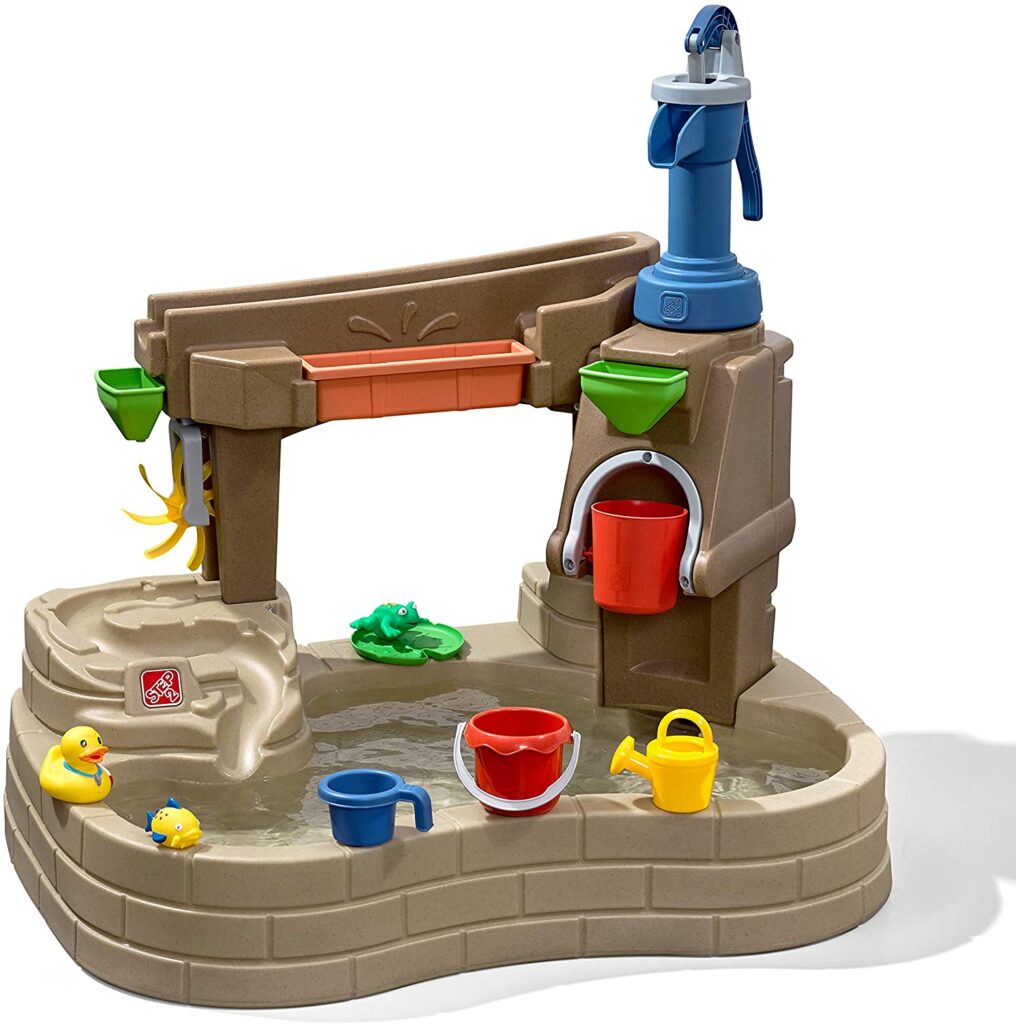 My boys love playing with sand and I got this one last summer and they have loved playing with it. I like this one because its cheap and you don't mind if it gets weathered being outside. I think my boys play with the sandbox the most out of all their outdoor toys.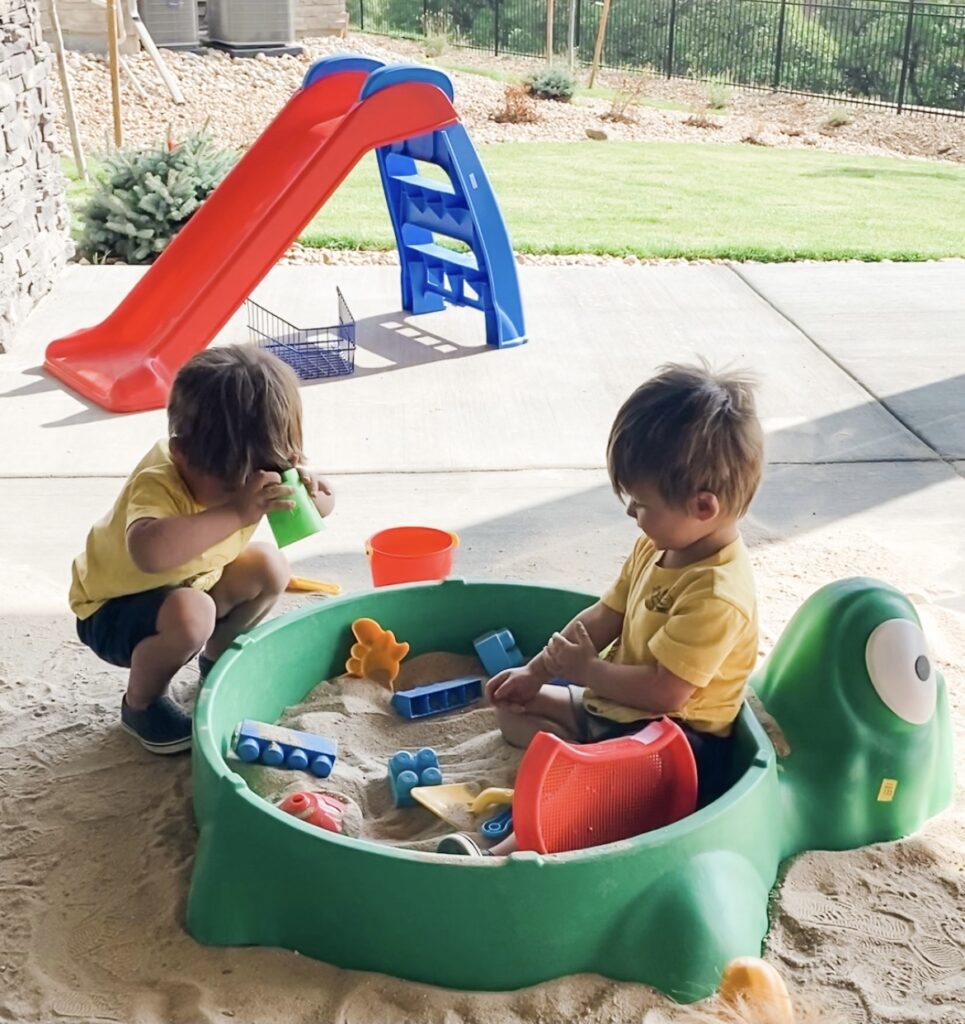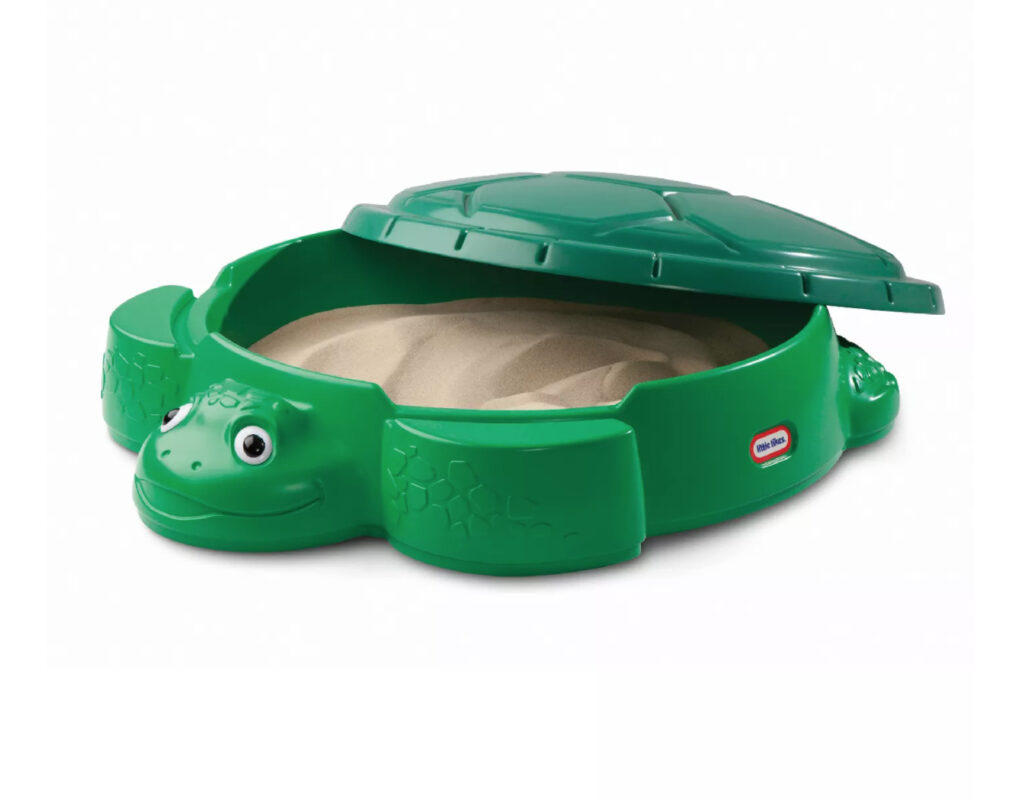 I don't have one of these, but it looks so fun! I think the boys would love to have one of these in our backyard. This had good ratings on Amazon.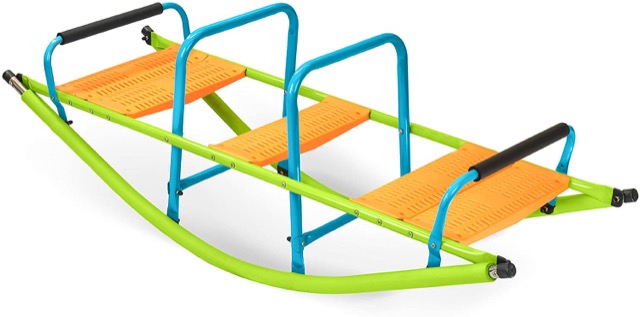 The last outdoor toys for toddlers is the little tikes swing. This is probably the other most used outdoor toy my boys use. They would swing all day if I let them! I bought some swing hooks on Amazon and attached them to a big beam under our deck. Earlier this year when it was harder to get to the parks it was nice to have swings at home for the boys.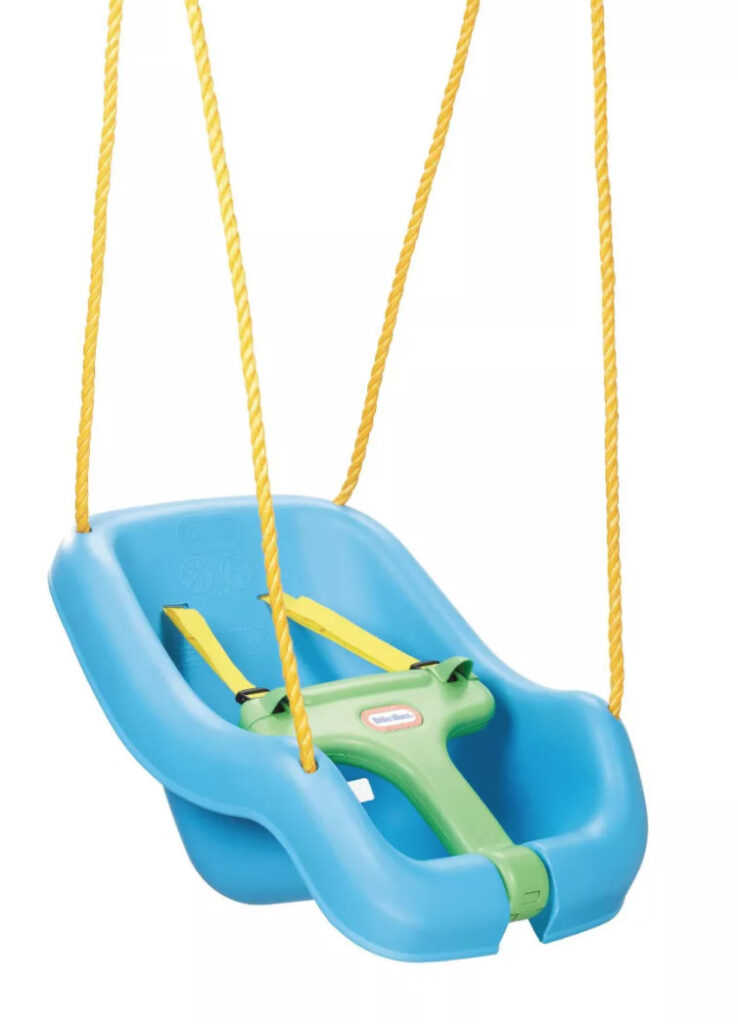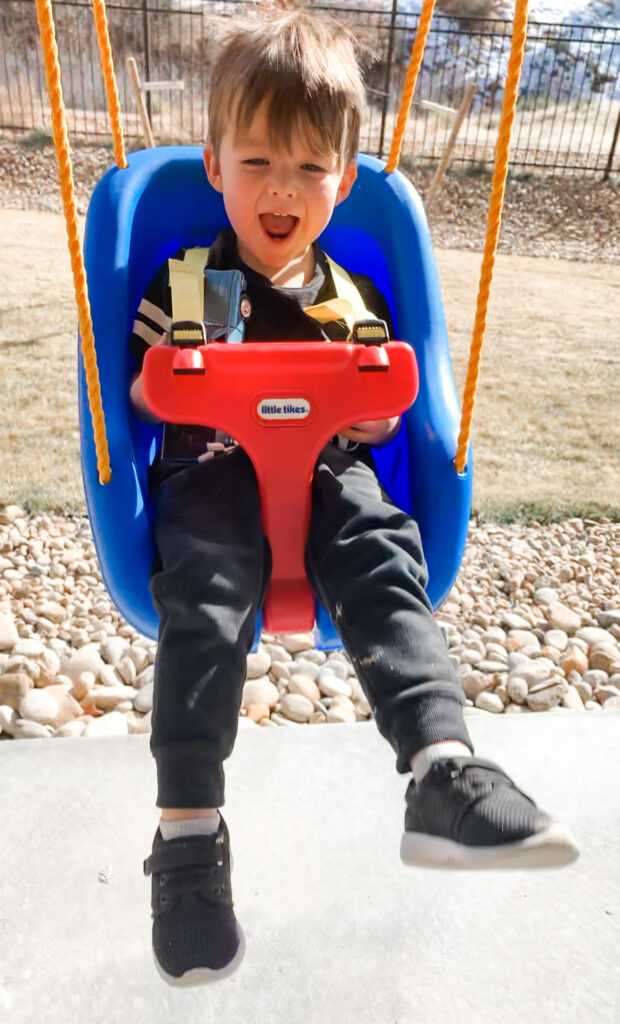 DON'T FORGET TO PIN THIS TO YOUR FAVORITE PINTEREST BOARD FOR LATER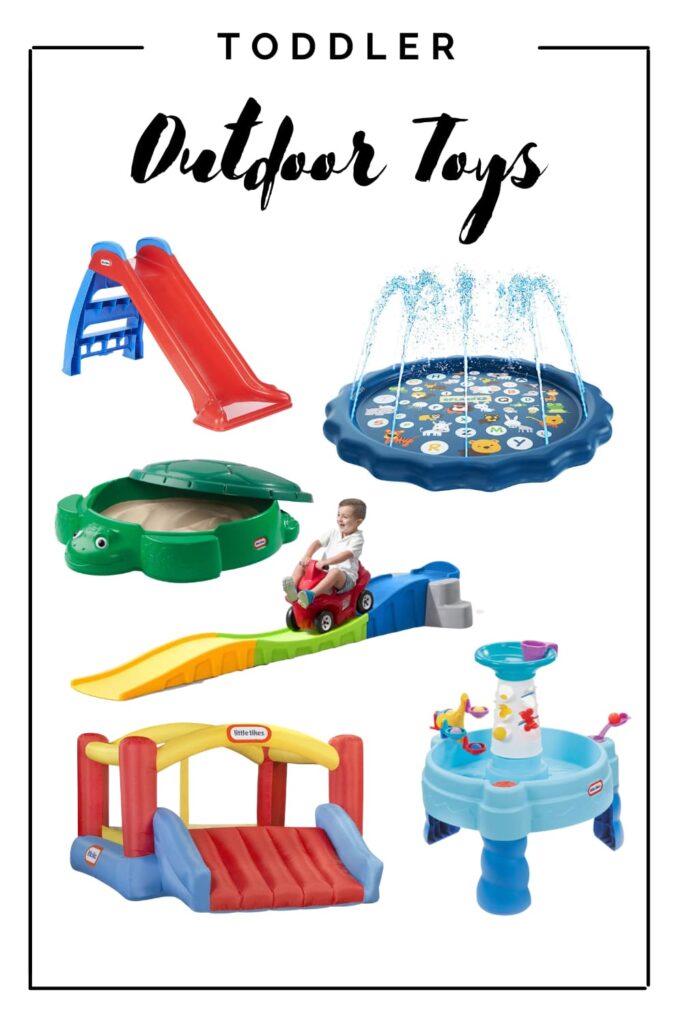 This post may contain affiliate links. See my Full Disclosure for further details.