The best sensory bin starter kit for toddlers
If you have been wanting to have a sensory bin starter kit, you have come to the right place. I've included all the basics you will need to create fun sensory bins for your toddlers. You can also purchase additional printables to make the sensory activity more fun!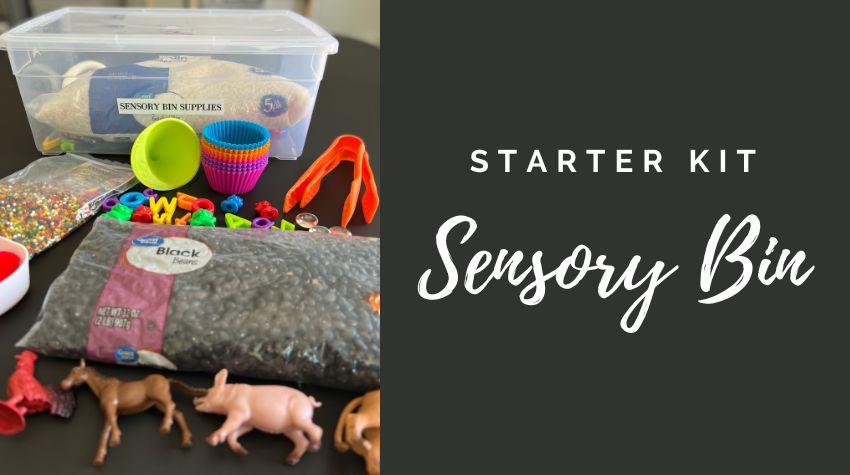 Sensory bin activities is great for play, but also for learning. Check out my counting bears sensory bin
Why is sensory play important?
Sensory play lets your child explore on their own by hands on learning. It allows them to learn by engaging their senses and is great for their development. Sensory bin play allows your child to use imaginative play which will help their social skills if they play with you or a friend. There are so many positives to sensory play. This is why its great to just have some of the basics at home so you can create a sensory bin for your child whenever you want.
What you will need in your sensory bin starter kit
There are three main categories you want to remember when making your sensory bin starter kit. You need some type of filler like rice or beans, you will need fine motor tools, and fun random objects. It doesn't matter what you decide to put in your sensory bin as long as you have one from each category. I will list the three main categories below and options for each one.
I highly suggest you going to the Dollar store or Walmart to buy most of these items. The dollar store has great options!
Sensory Bin: Fillers
The sensory bin filler is important and is the base to any sensory bin activity you make. I have all four of these in my sensory bin starter kit. I can quickly get my kinetic sand and throw it in a bin with tools and toy construction cars. Or you can do a fun learning sensory kit using water beads and learning about color. The ideas are endless, but it's important to have a good filler to any sensory bin activity.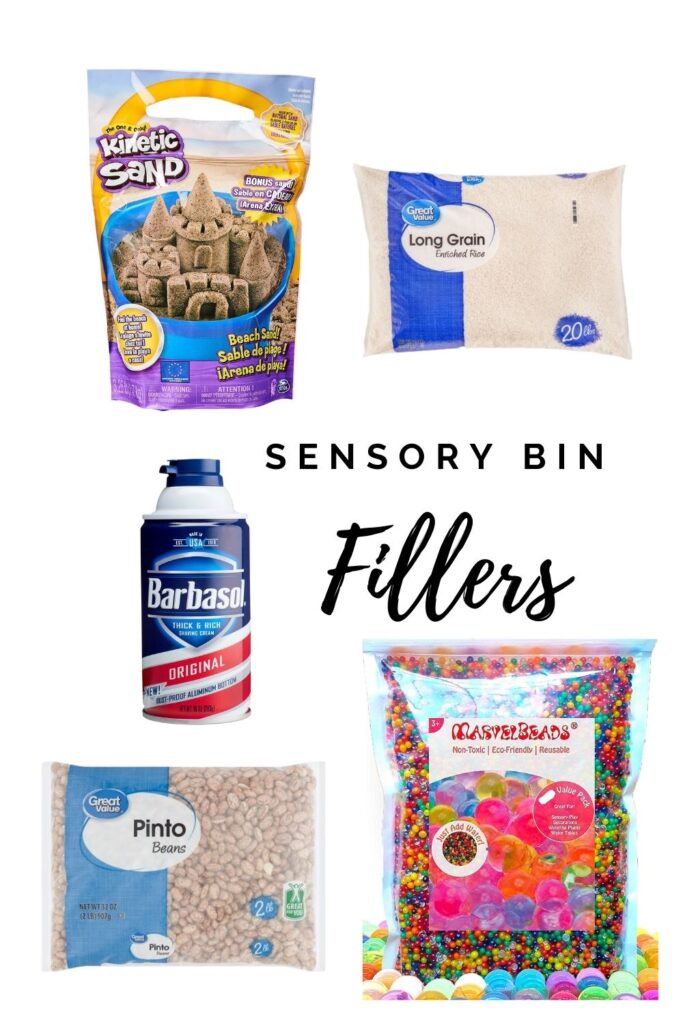 List of fillers
Beans
Rice
Gift shredded paper
Shaving cream(not a must but fun)
Sensory Bin Tools
The tools for your sensory bin starter kit are also important. These tools will be used to pick up objects or just play with the filler. The tools help your child learn those fine motor skills that are so important. Fine motor skills help your child learn those basic everyday skills, for example putting on shoes or feeding themselves. When they use these tools it will help them learn those skills and get better at them.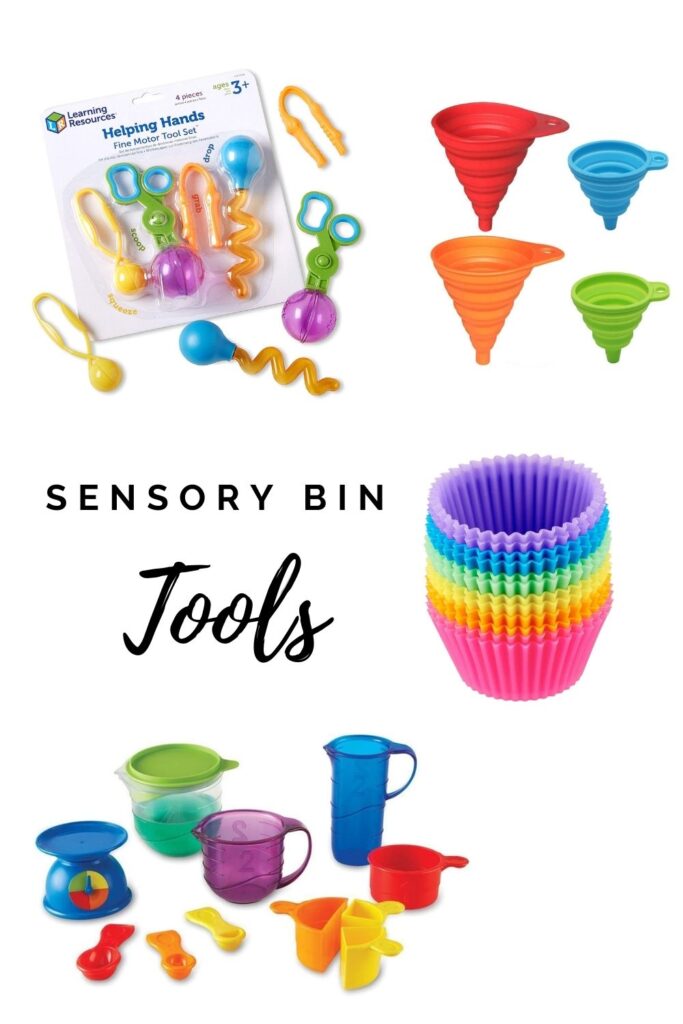 List of tools for your starter kit:
Sensory Bin Objects
The sensory bin objects are any fun random things you can throw into the filler and make it fun. I love counting bears because I can use them to teach color or counting. I love having rocks because my boys will use their dump trucks to pretend to load them. These are some I have in my starter kit that I can use in multiple different ways.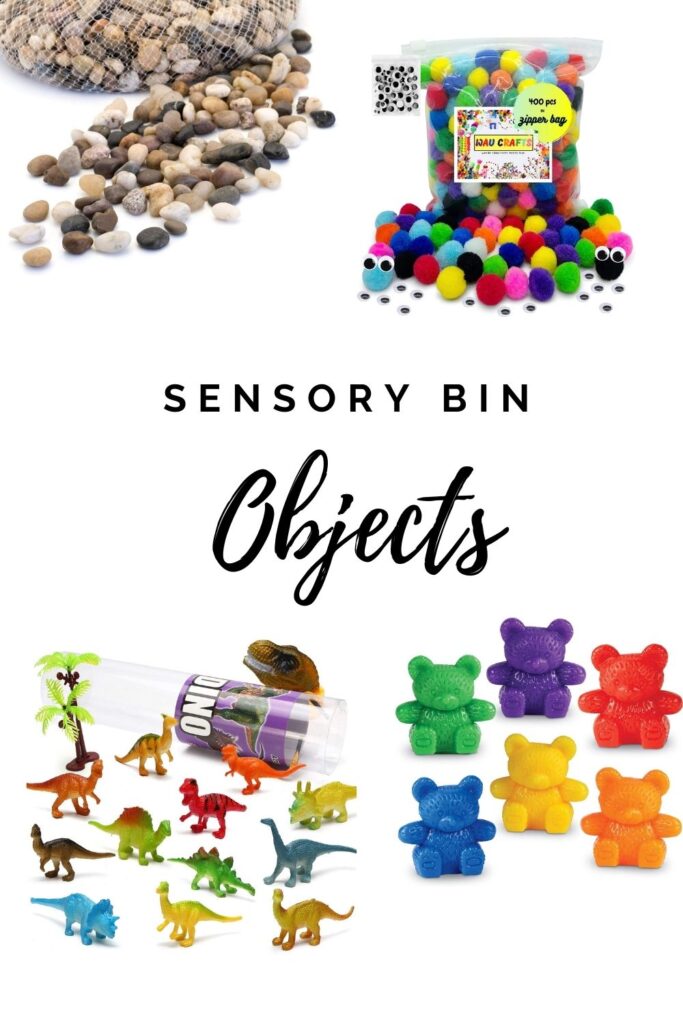 Objects for sensory bin
Now that you have your sensory bin starter kit you can start creating fun and playful sensory bin activities for your kids. If you have everything I listed above in your kit you will be able to create many different learning sensory bins. You can reuse everything to create new fun.
FREE Sensory Kit Shopping List
I provided interactive printables below that you can print and use with your sensory bin activities. This will give you more ideas on how to use your sensory bin starter kit. Your children will learn animal habitats, counting, patterns, colors, and letter matching with my worksheets below. Sensory play is so important because it gives children the opportunity to explore through many different learning styles!
Where my sensory table is from
The sensory table is from Ikea and its called Flisat. The bins that fit inside are also from Ikea and they are called Trofast storage box. The bins and stools that go with the table are sold separately. If you want to buy just the table it's $49.99. This table is always out of stock and it took me a couple months of checking often to finally get it. I made sure to sign up for the email notification so when it came back in stock I would get an alert on my phone. This was the only way I was able to finally buy one. Make sure to check in often with your local Ikea store.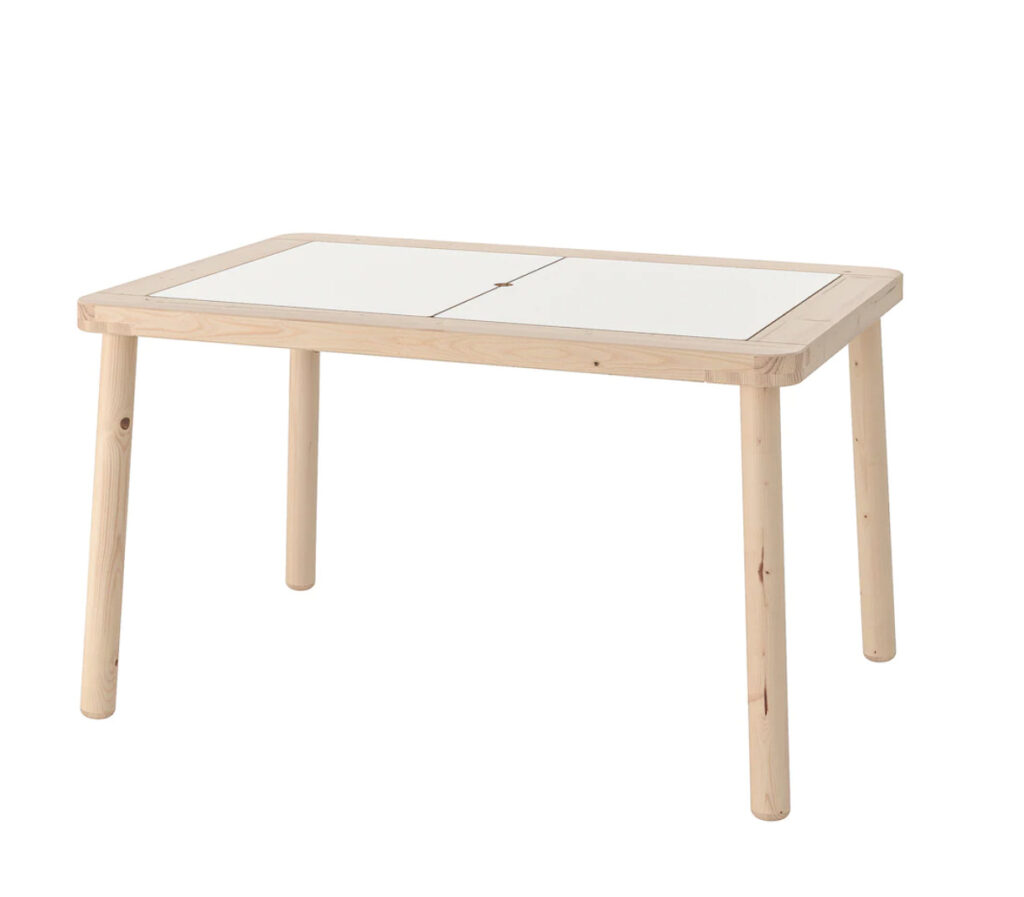 DON'T FORGET TO SAVE THIS PIN TO ONE OF YOUR BOARDS ON PINTEREST SO YOU KNOW WHERE TO FIND IT FOR LATER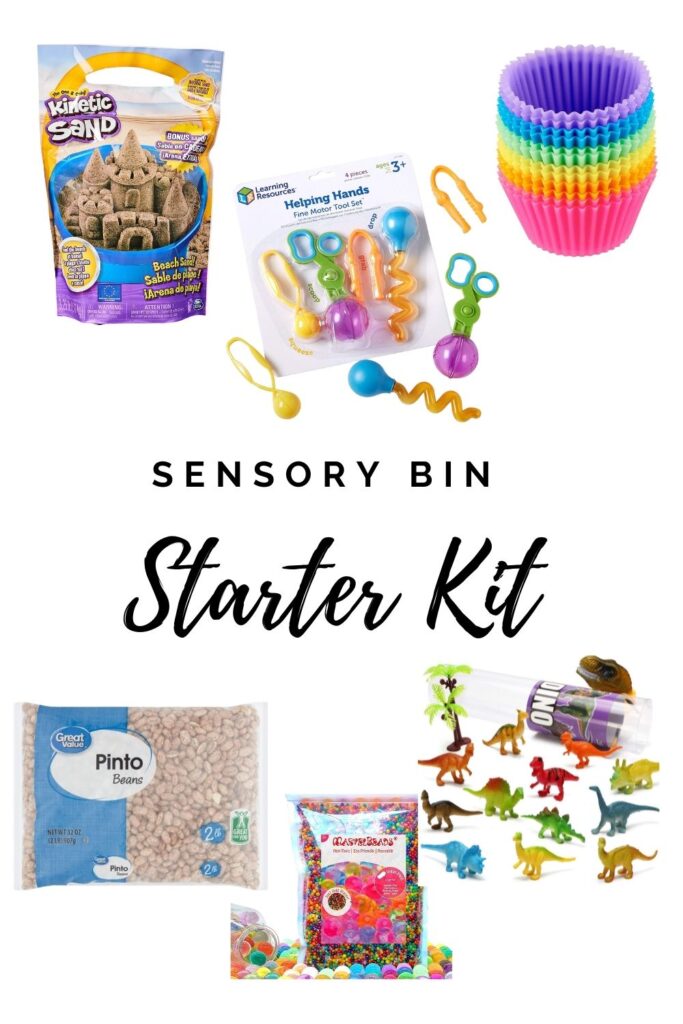 You might also be interested in: