5 Tips for toddlers climbing out of the crib
Here are five tips for toddlers climbing out of the crib. My twin boys started climbing out of their crib over the summer (2 years old) and I wasn't ready for it. Thanks to my amazing caravan community I was able to get some awesome tips and now I'll share some with you!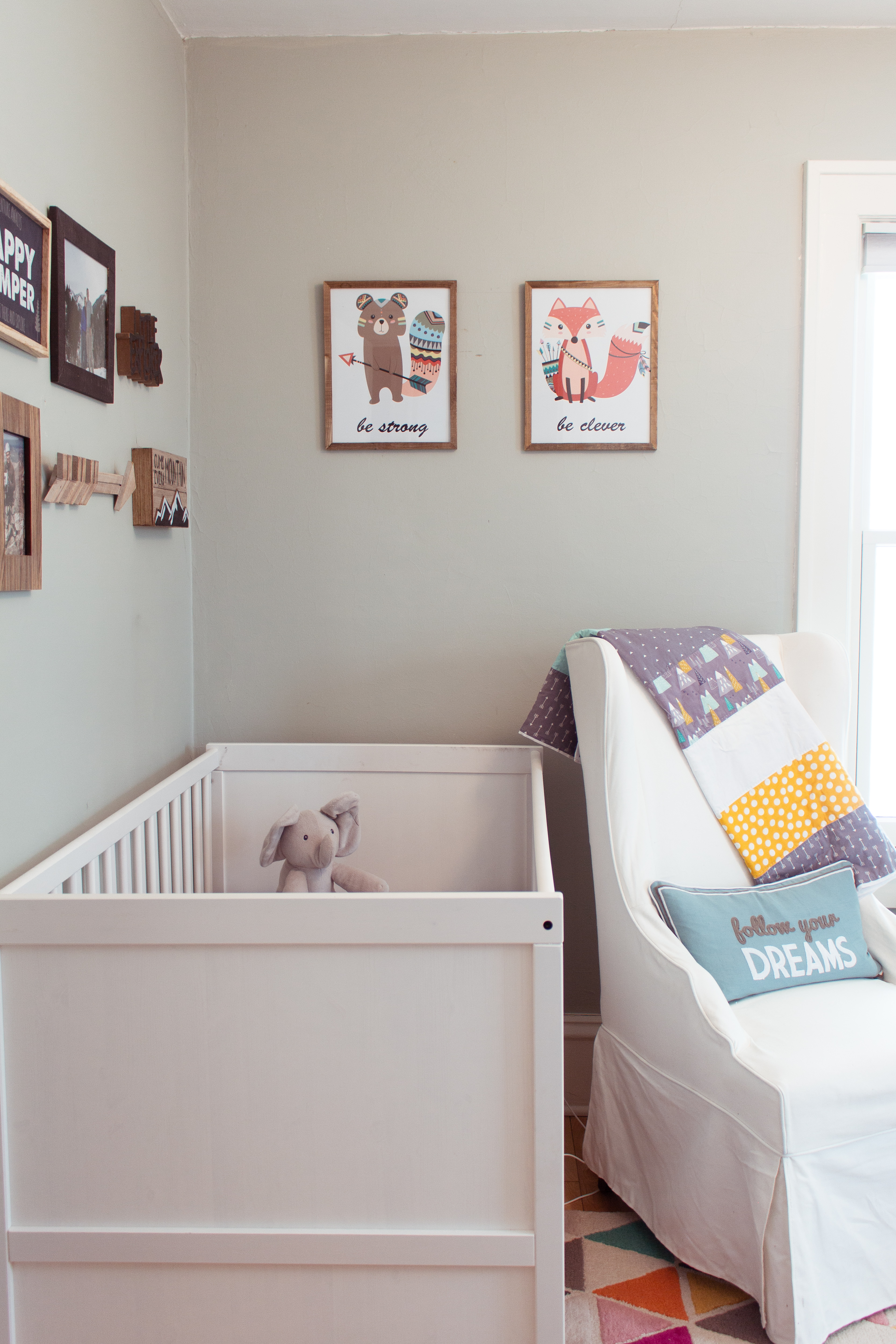 I love helping other moms and giving tips to make their life easier. Check out my favorite sleeping tools for babies first year.
Tips For Climbing out of the Crib
Some of these tips I have personally tried and some were suggestions from my followers on instagram. I would love to hear in the comments which ones have worked for you.
Tip 1: Sleep Sacks
The first tip for toddlers climbing out of the crib is using the sleep sack. I already had been using sleep sacks because it acts as a blanket without you having to worry about it covering their face. Once they started to learn how to unzip the sleep sack I got an awesome tip from one of my followers to put it on backwards. BRILLIANT! This has helped them from taking them off and helped them from climbing out for a long time.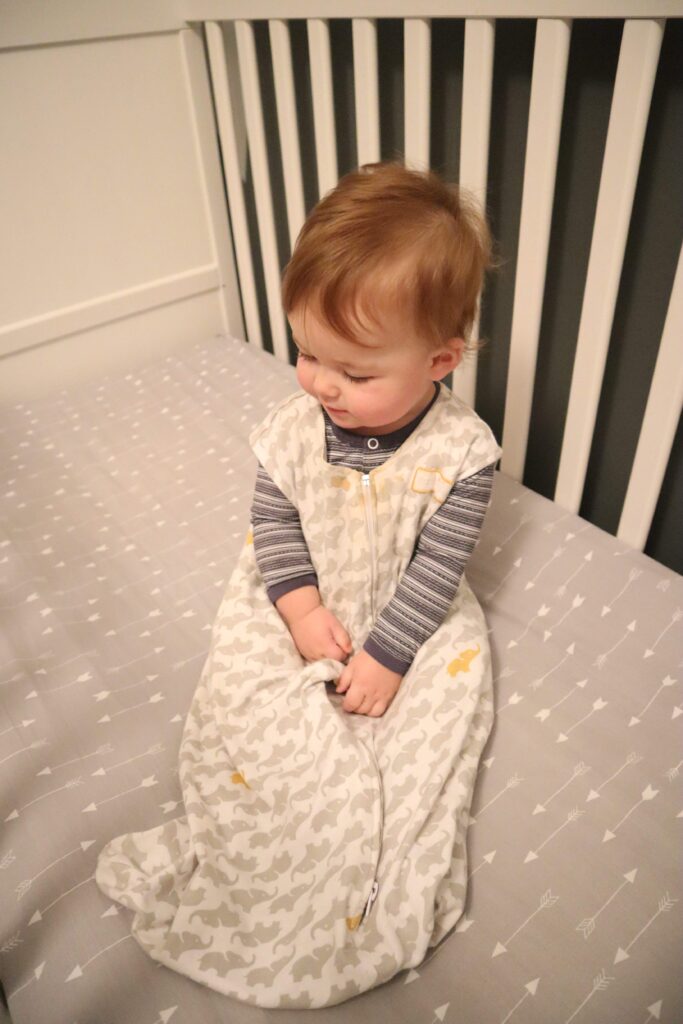 Its hard finding a sleep sack for toddlers older than two. These are the two that I have been using that fit great and provide room to grow!
Summer Sleep Sacks – I bought an XL and it is perfect size for my two year old twins. There is still room to grow! I like how light weight it is for summer time.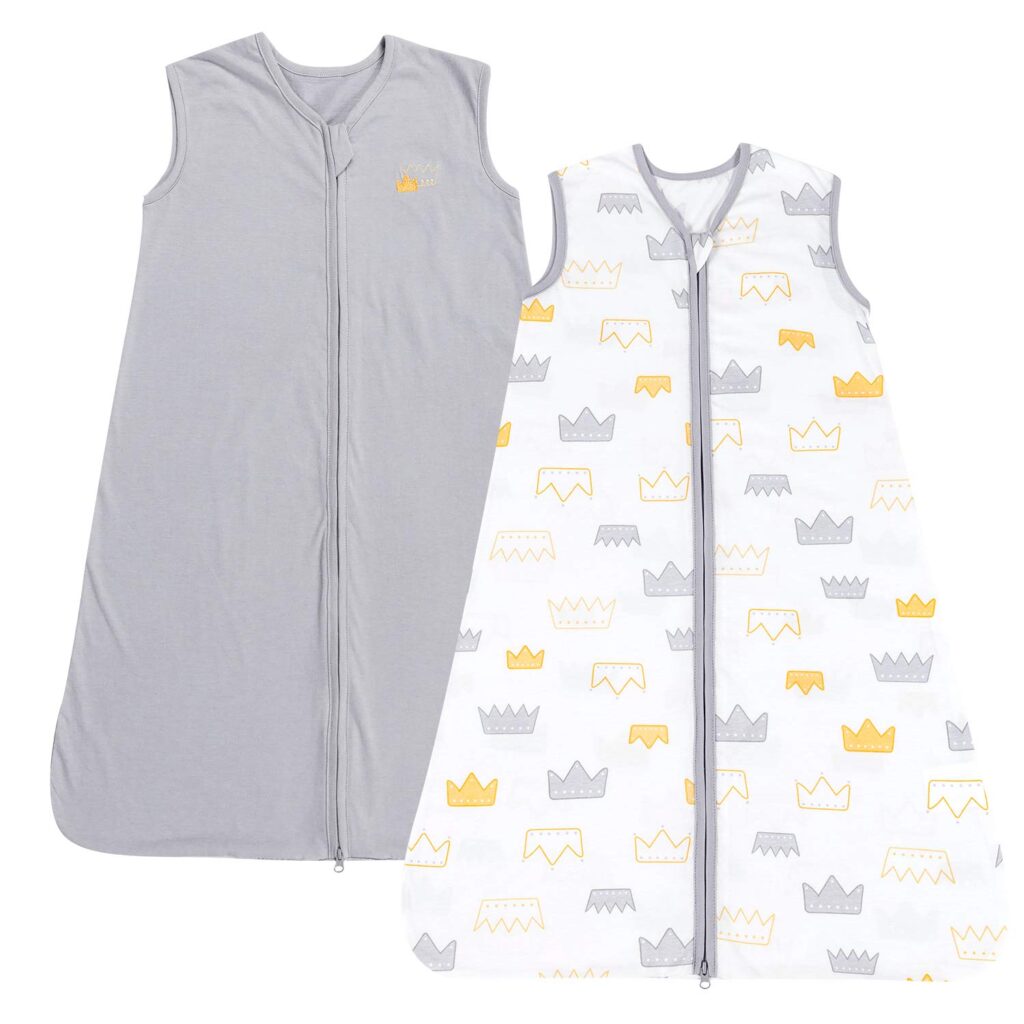 Winter Sleep Sacks – This offers a 18-36 month size and it works great for my two year old boys. I also put these on backwards and they are perfect for the winter months when its a little more cold at night.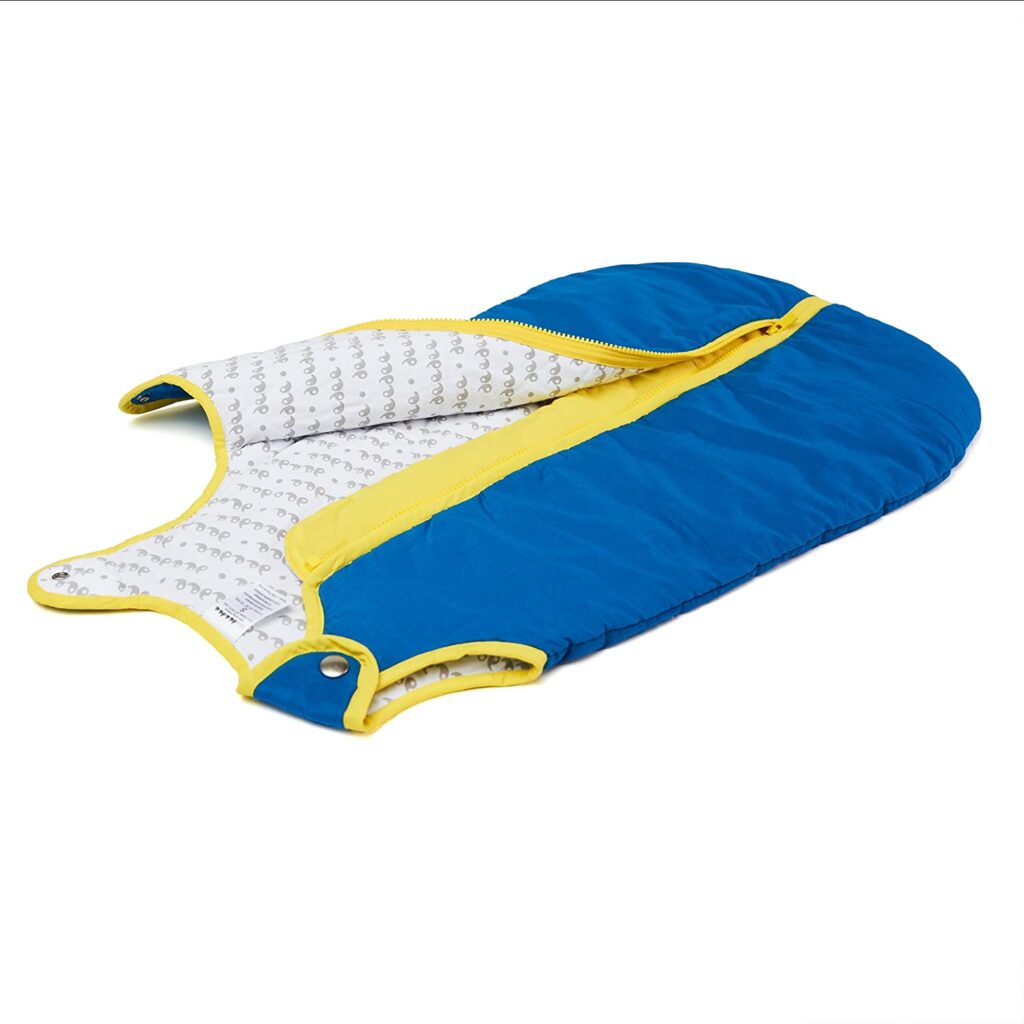 The second tip for toddlers climbing out of the crib is using a crib tent. The sleep sacks worked for awhile, but then they learned how to climb out with them on. I debated buying this crib tent because they are a little pricey, but I wish I bought them sooner. They are worth every penny!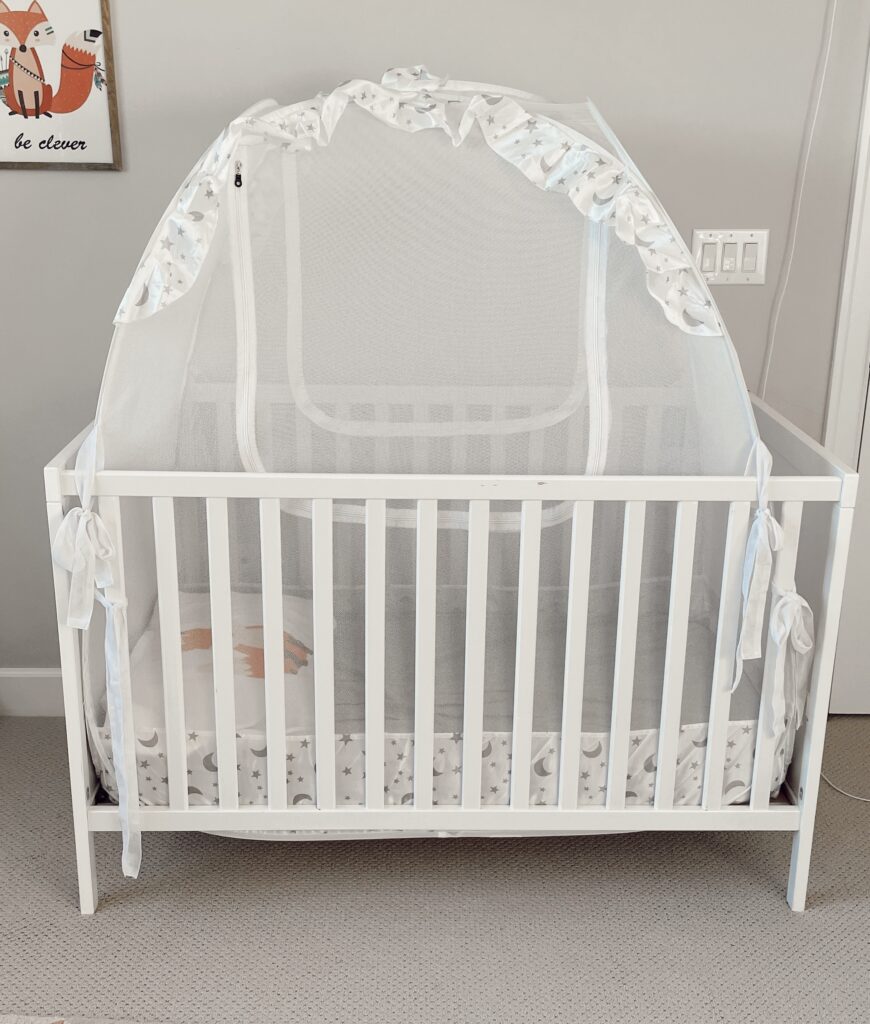 The crib tent was super easy to install. The first night I tried to get my boys excited about their new tent. I would say "how fun you get to sleep in a tent tonight!" I sat with them for the first couple of nights and they adjusted well.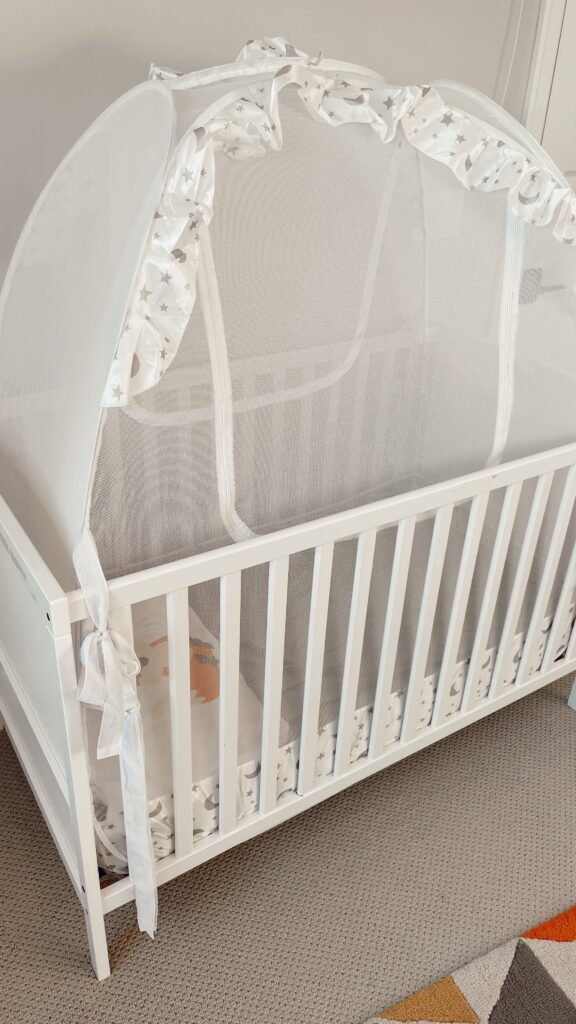 Another reason I like the crib tent is because they can't throw stuff over anymore. They use to throw their blanket on the floor and cry for me to come get it. It keeps everything inside and that has been really nice.
I feel safe using this because my boys have never been super curious escapers. I have cameras in their room so I can watch them carefully. I've never been worried about them escaping and getting stuck some how. I also like how breathable the fabric is. As always do what you feel is best and you know your child and what would work for them! I'm not a professional in sleep training, this is what worked for me and just wanted to share.
Tip 3: Lower the Mattress to the floor
If you don't want to spend the money on a crib tent you can try removing the base of the crib and lowering the mattress all the way to the ground. I've had a lot of my followers do this and say it worked really well. Thanks to my friend for sending me these pictures so I can show you what it looks like.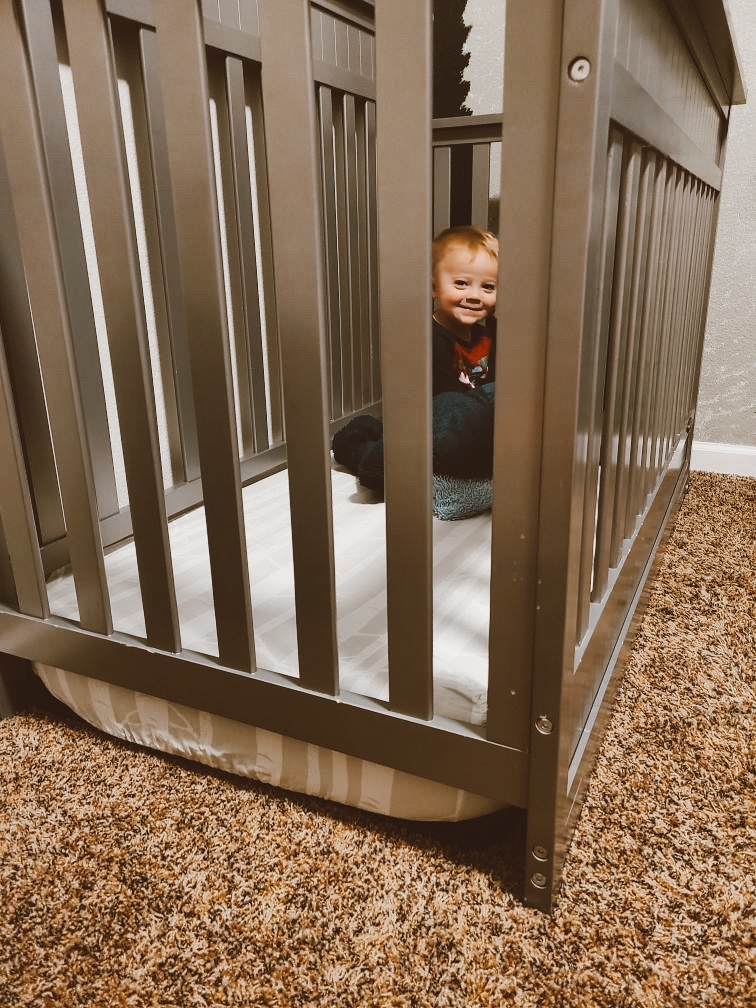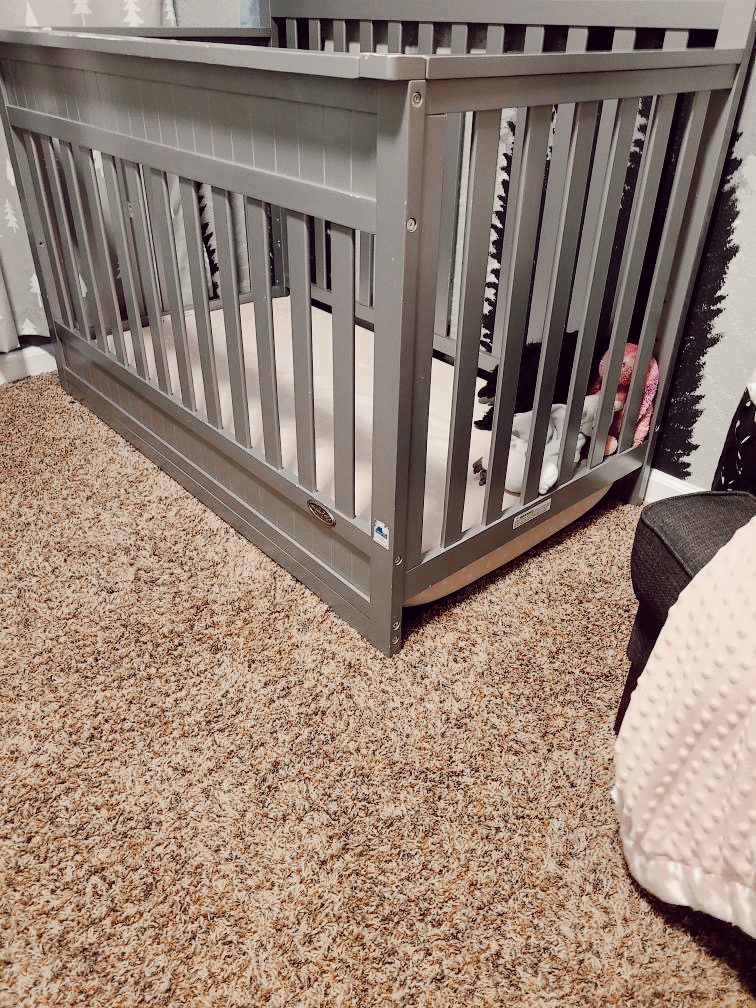 Tip 4: Turn Crib around
The fourth tip for toddlers climbing out of the crib is to turn the crib around. If your crib is taller on one side you can flip it around so the short side is facing the wall and the taller side is facing out. I unfortunately did not have a crib like this, but it would have been an easy fix.
Tip 5: Sit with them
The last tip is to sit in the room with them until they fall asleep. When they get out you talk to them and put them back in their crib. You can try and be consistent, but it might take a lot of nights teaching them not to climb out. This was just not worth the trouble personally and I went with a different options.
What option has worked for you?
I would love to hear in the comments below what option has worked well for you. If you have another idea that I didn't mention above I would love to hear that as well. I'm obviously not a trained professional in sleep training, just sharing what some of my followers had tried and what worked for them. Always ask your doctor first if you have a concern or question about something!
DON'T FORGET TO PIN THESE TIPS TO YOUR FAVORITE PINTEREST BOARD FOR LATER
This post may contain affiliate links. See my Full Disclosure for further details.