80's Baby Workout Photoshoot
Is there anything cuter than babies in 80's outfit? All the things you need to know to recreate this goodness!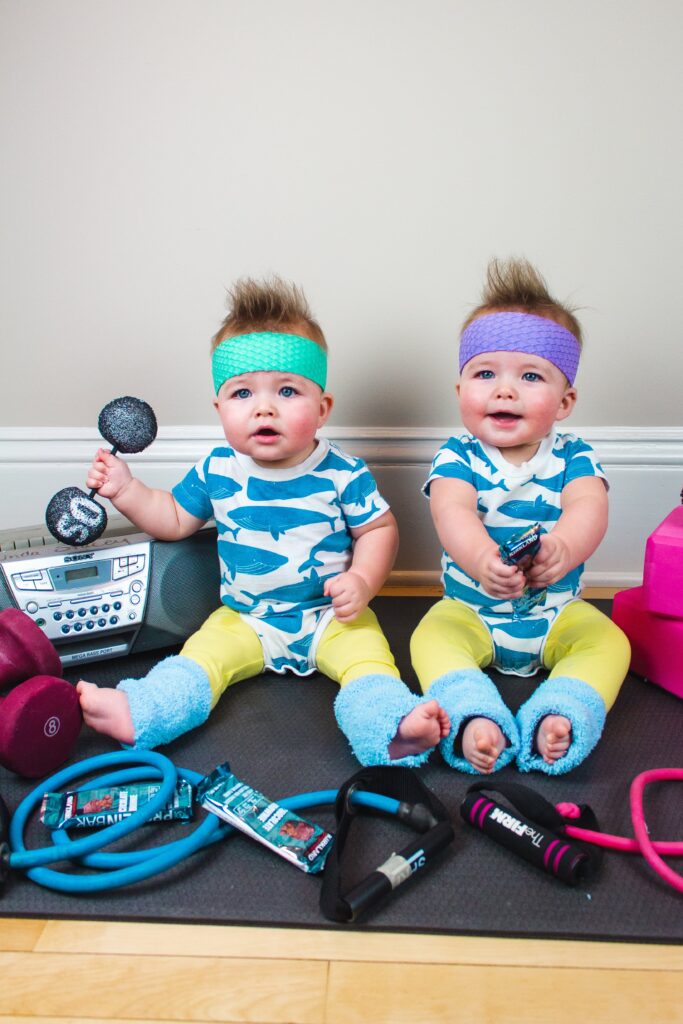 It's that time of month where I post the twins themed picture. I've been taking a themed picture of the Twins each month and they just keep getting better and better. January is the first month of the year which means a fresh start and new goals. I think everyone makes the goal to lose weight for their new years resolution, so it was only appropriate to do a workout photoshoot.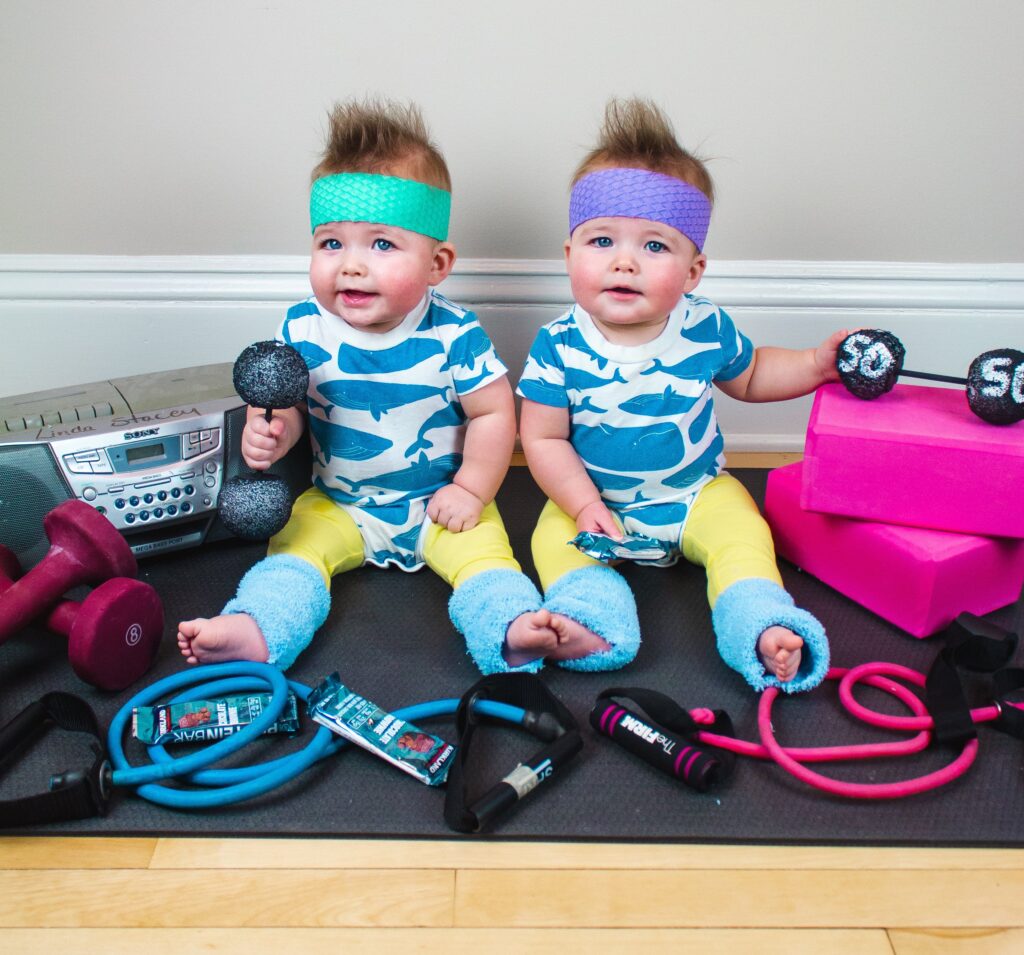 "I wanted to lose 10 pounds this year, only 15 more to go!"
The photoshoots have become easier now that they can sit up on their own. It is hard for them not to grab everything in their sight. Marshal would not hold the black weights if his life depended on it. I tried so hard, but he hated the texture of the foam balls. I just set the weights next to him and he would sometimes pick it up or touch them, but not for long. I ended up handing him a protein bar and he played with that instead. Everett on the other hand held onto the weights and it looked so cute. We had to take multiple pictures in between them trying to grab things.
Props:
Below is a picture of the props I used in the workout photo. The boys are sitting on a yoga mat that I already owned. Most of the props are equipment from my home gym. The black weights are foam balls that I bought from the Dollar Tree. I spray painted them black and painted on the white numbers.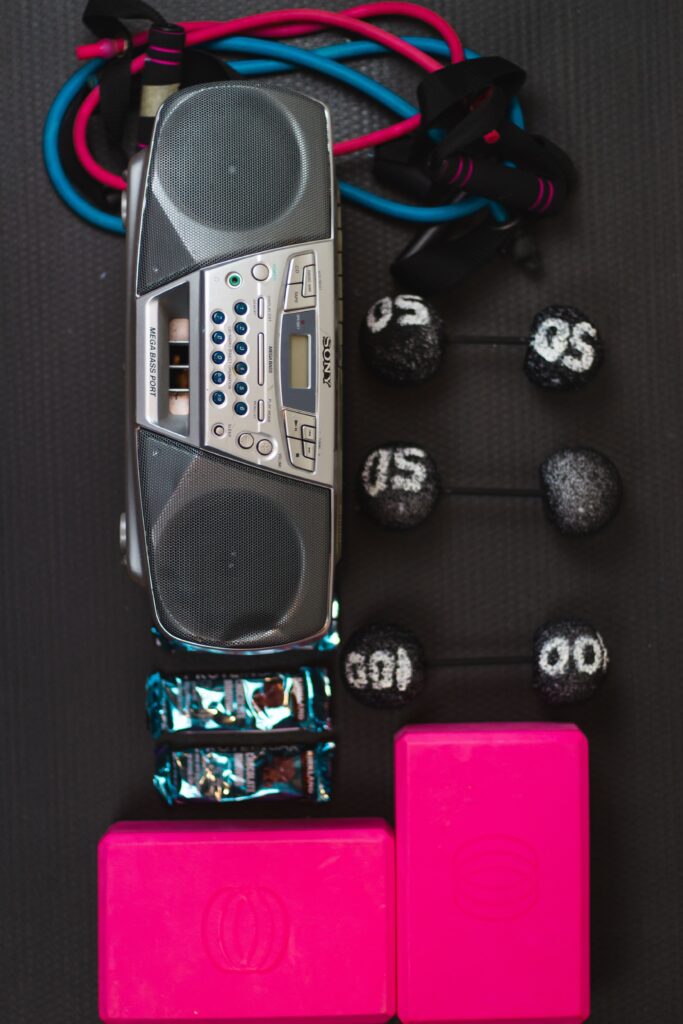 Clothing:
I used clothing I already had, which made it easy. If you want to recreate this outfit you could use any onesie with pants or leggings. Just make sure you put the onesie on the outside of the pants to give it that 80's workout vibe. I found the head band at the Dollar Tree in the women's hair section. The leg warmers are fuzzy socks also from the Dollar Tree. I just bought one pair and cut each in half.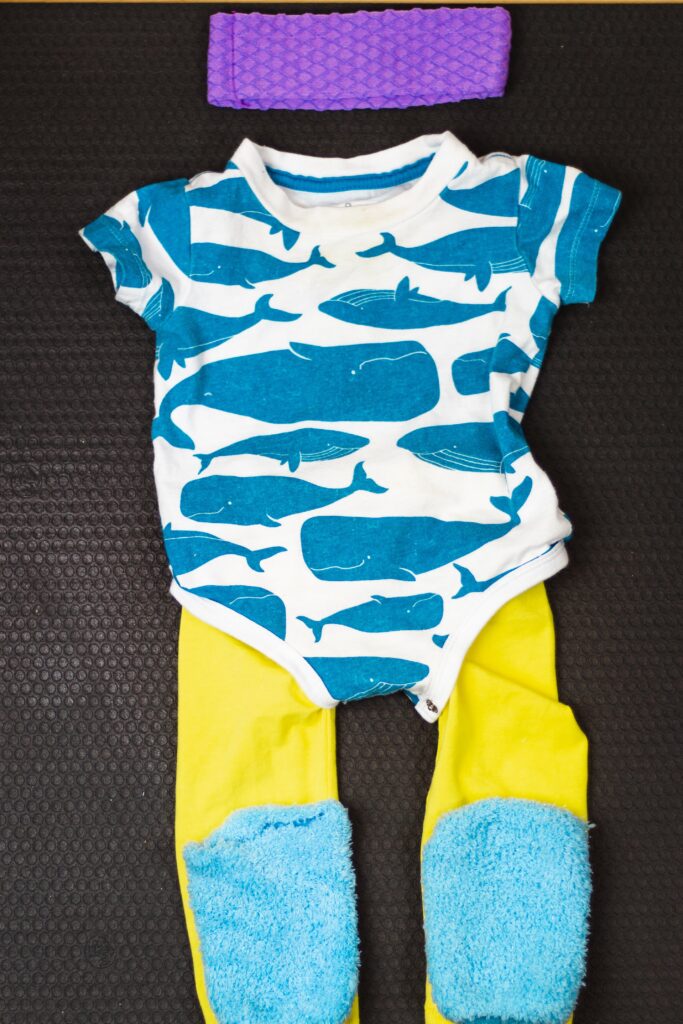 "May all your troubles last as long as your New Years resolution"
You can see what equipment I use for my photoshoots here.