Our last Christmas together
I thought it would be nice to write about Justin and I's last Christmas together. The holidays can be a hard time of year, but I thought it might help to remember some good memories of our last Christmas. I also love that I have all of this documented for my boys to read when they get older.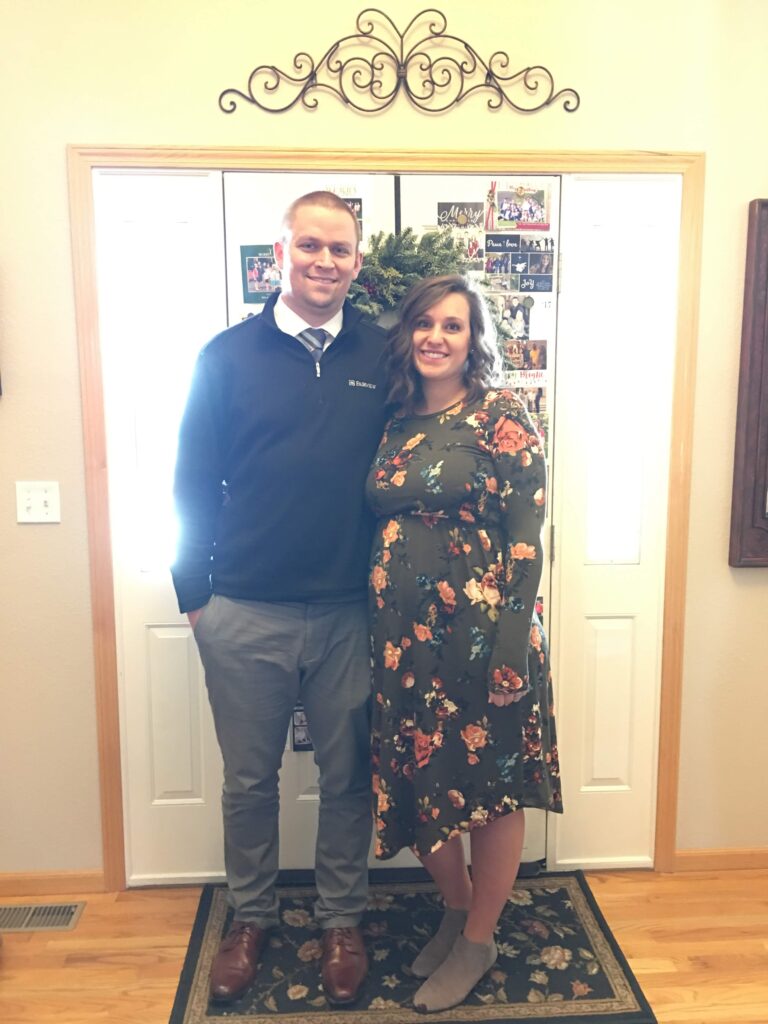 If you are new to my blog and want to learn more about my story you can read my full story HERE.
Our Last Christmas
We spent our last Christmas with Justin's family. When we got married we decided we would take turns spending Christmas with each others families. Justin's last Christmas happened to be Justins turn with his family. We didn't know at the time that it would be his last Christmas, but I'm so glad it happened to be the year we were with his family. I'm glad they were able to have that time with him.
We were living in Utah at the time and his parents were in Colorado. We drove out with our cat Hiccup and stayed with his parents through Christmas. Justin has two sisters who are married so they were there with their husbands. One of his sisters had one kid at the time so it was fun to have him around for Christmas morning. Justins brother was there as well. I'm glad they were all there that Christmas.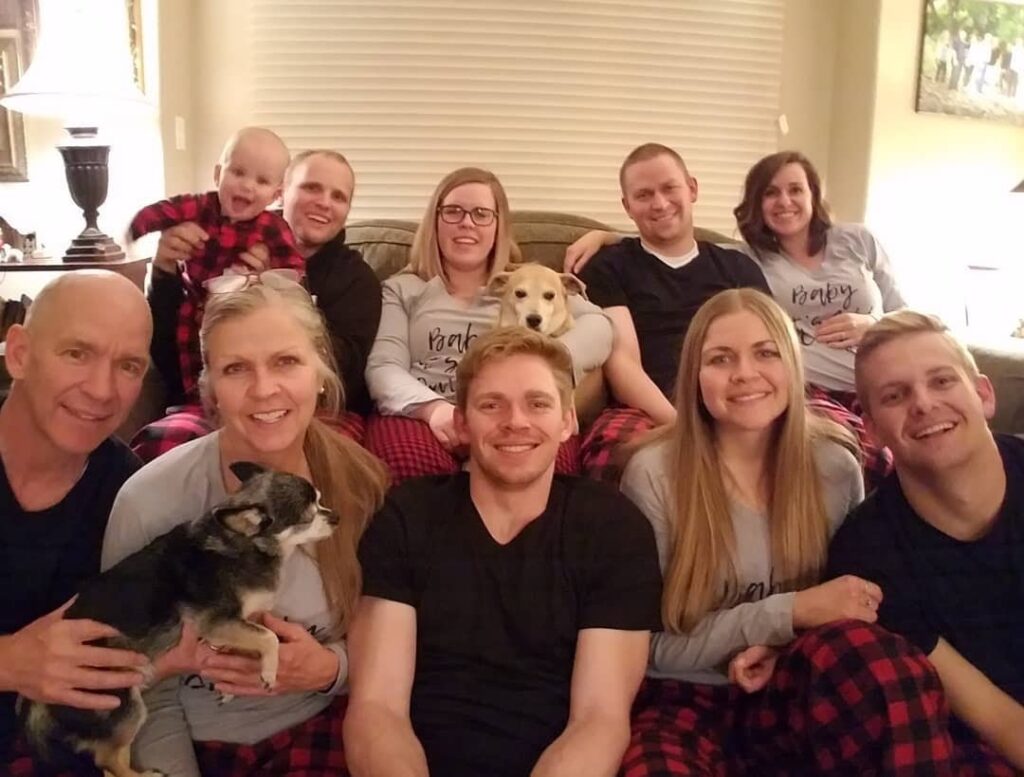 Christmas Eve: German Meal
Justin served a church mission in Germany for two years and so did both of his parents when they were younger. They love Germany and for Christmas Eve they made a big German meal. It was so yummy and this was a tradition I wanted to continue with my family. Justin was such an amazing cook and he knew how to make everything. I would love to continue this, but would probably need to start with easy German meals for a Christmas Eve tradition.
Christmas Morning
Here are some pictures from Christmas morning.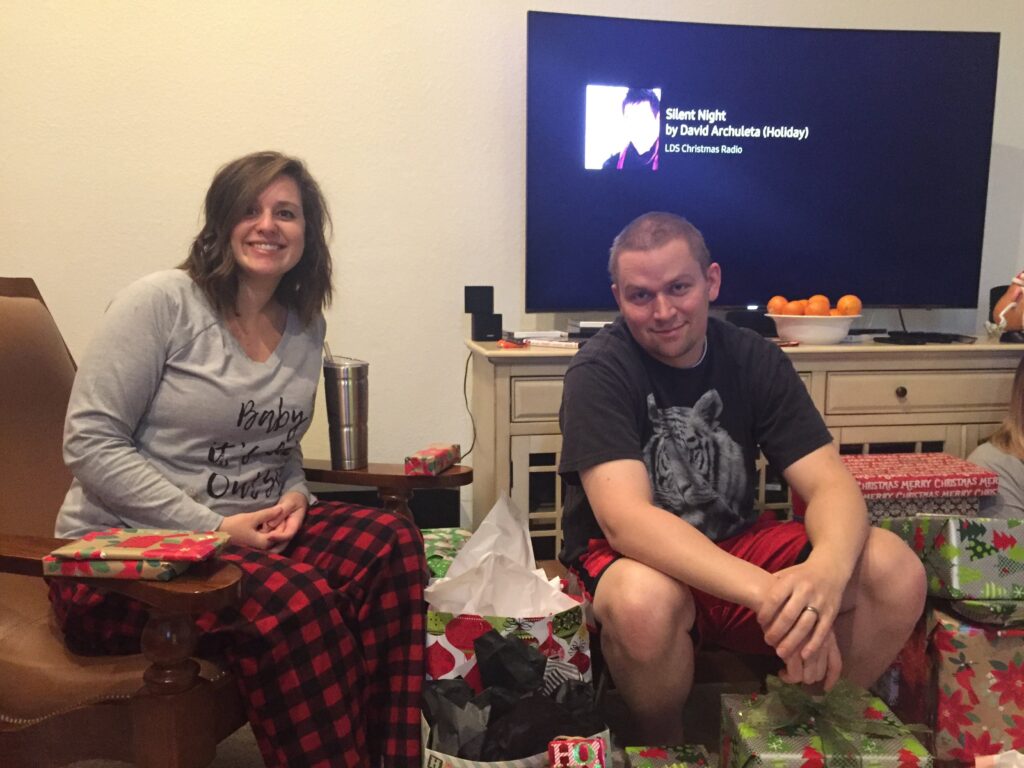 I was five months pregnant with the twins in the picture, but felt like I was 7 months pregnant. Justin and I have maybe two photos of us together while I was pregnant. A month after this picture was taken Justin went into the hospital and thats when things started to go downhill. I was planning on doing a maternity photoshoot with him when I was further along, but that never happened. So I guess the goofy pregnancy photo will do.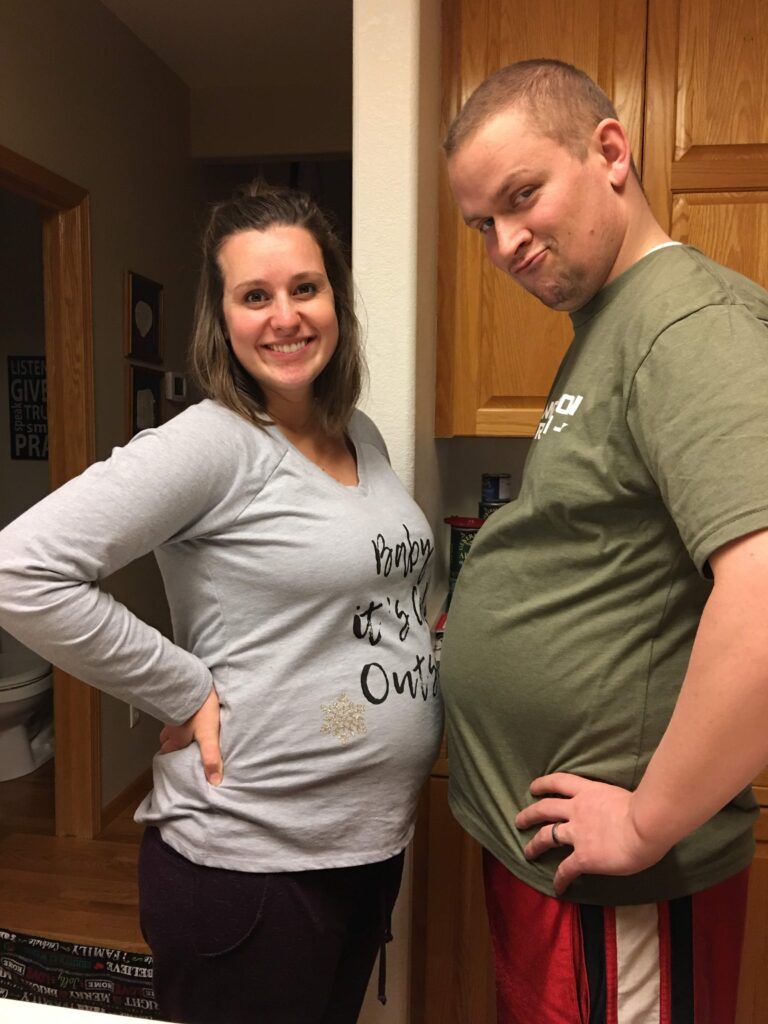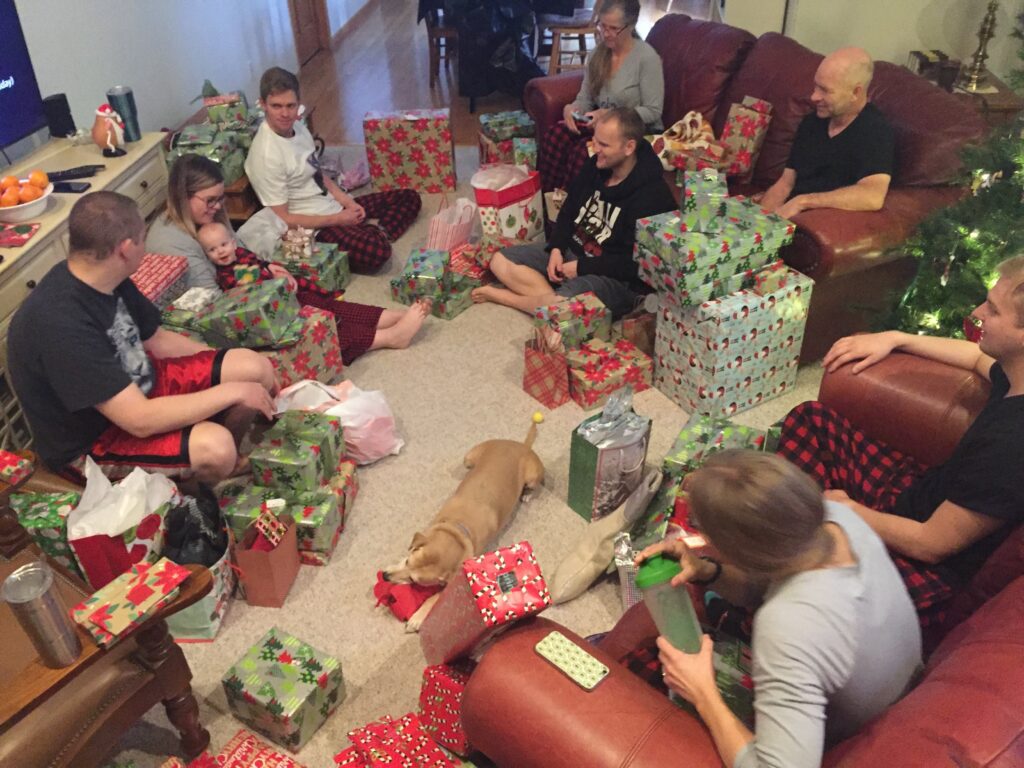 Justin knew how much I loved Christmas and traditions. His last gift to me on that Christmas was The Elf on the shelf to do with our kids. I know that there are a lot of mixed emotions about The Elf on the Shelf, but I love it so much. I also feel happy knowing that Justin gave it to me and now my boys get to be apart of this cute tradition. You can see the video below of the boys opening it from last Christmas.
Follow me on Tik Tok @cocoscaravan
Estes Park
After spending Christmas with Justin's family we meet up with my family at our cabin in Estes Park. We decided to go up a couple days before my family got there to have some time alone. I am so glad we did that because little did we know that would be the last alone time we would have together. I was five months pregnant at the time. Justin was doing Chemo, working, and school full time so we really didn't see each other often. It was so nice to have those couple of days together. This was my favorite part of the Christmas holiday.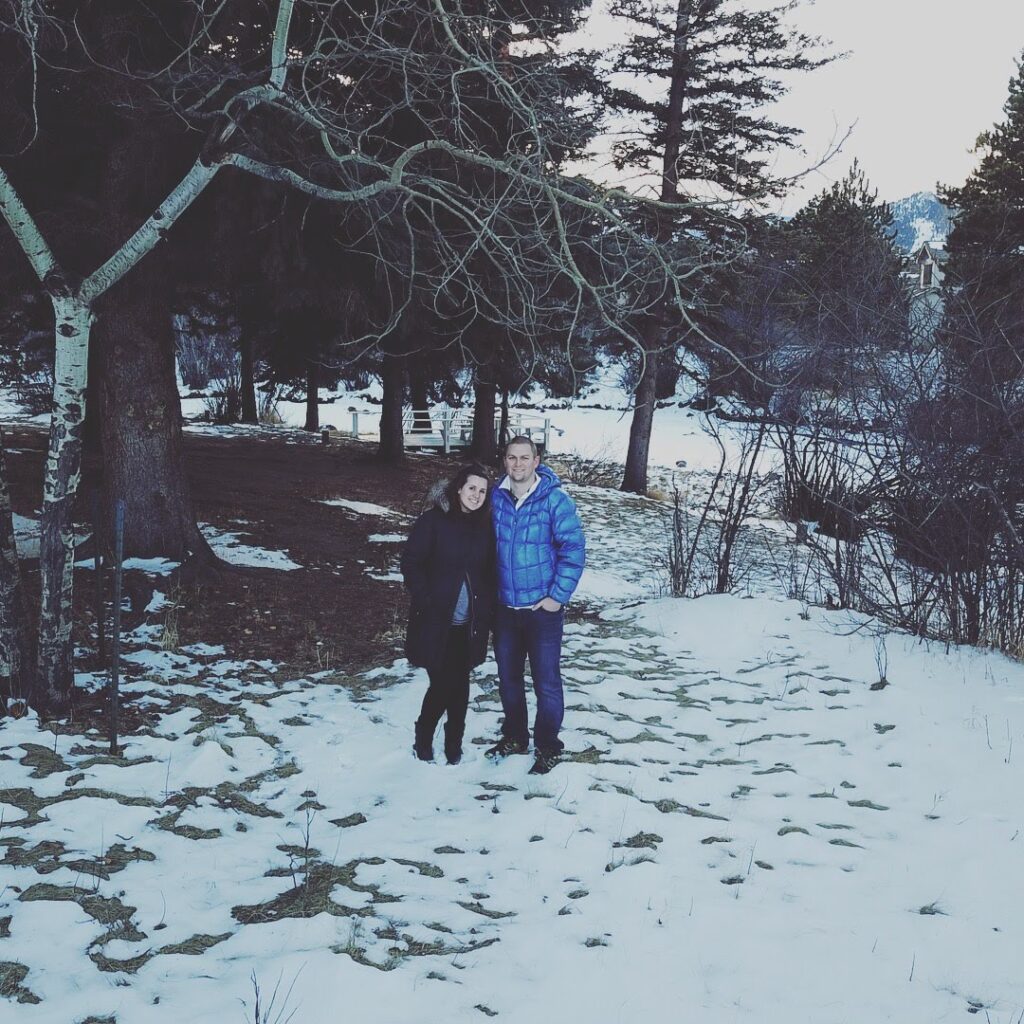 Justin loved Estes Park more than anything. It was his happy place. Glad we were able to spend time together one last time before he passed away.