Meet Annette: Turning tragedy into a great love story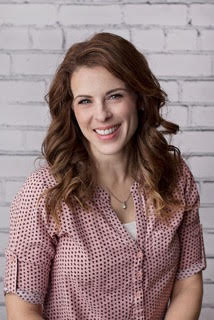 Annette's Story
I was the happiest I had ever been when I was married to Brian. We had an incredible love story. I knew it. He knew it. My friends were jealous because they knew it too. Brian was a pilot and had recently taken on the fireman role when he was hired for aerial firefighting. This meant he would be gone for the spring and summer months and then home for the rest.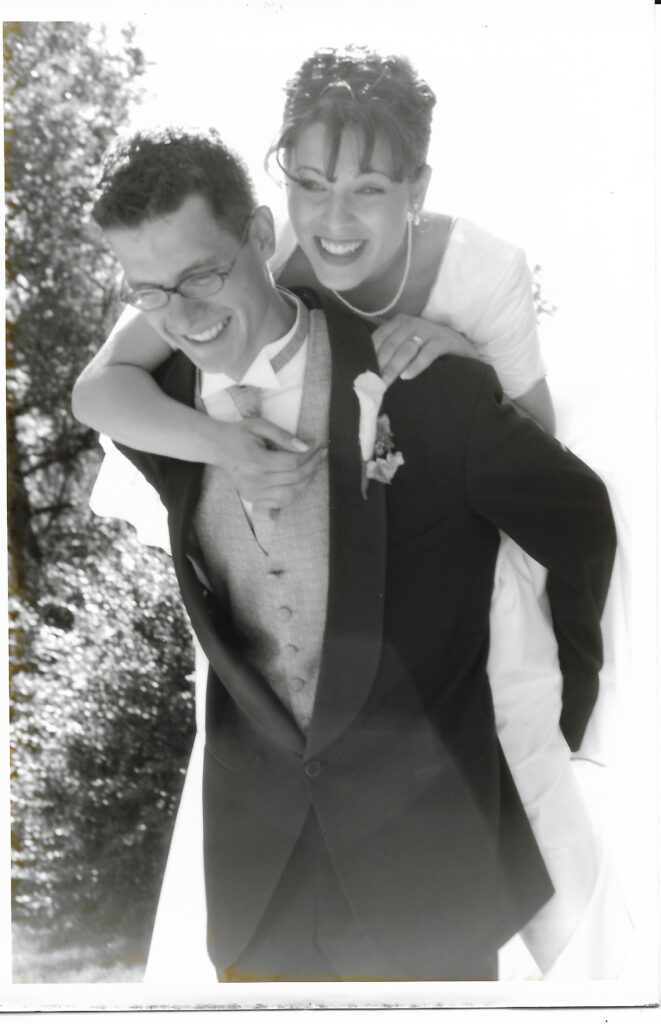 We could barely handle that news. We loved each other so intently. We spent every moment together. We hated to be separated, even our hands and feet stayed interlocked every moment they could! One night I retired early as I had Church obligations in the morning to attend to. Brian was now away in another province, my 3 youngest girls were asleep and my father-in-law who lived with us would be returning soon from picking up my eldest daughter at work.
Unbeknownst to me they were listening to the radio as it announced a plane crash with my husband's tail number/call sign. In the midst of my sleep there was a knock on my door. My teenage daughter had the most tormented look, tears streaming down her face as she choked down the words, "There's been an accident…Dad's dead."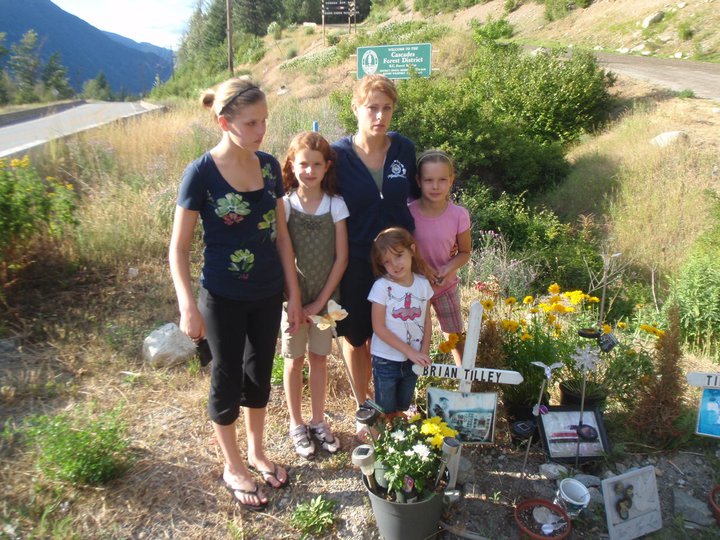 My horrified scream shattered my resting girls' peaceful dreams. Our lives were shattered. My best friend, my girl's loving father was not ever coming home again. My mind, body and spirit disconnected and hid in their protected compartments. I was no longer whole. Without Brian I was so incomplete. But, the story goes on. Heavenly help guided my every decision. Tough choices had to be made.
Taking a leap of faith and trusting God had a plan was the hardest thing for me to do. Through an inspired message I knew God wanted me to remarry. To remarry someone I barely knew and to remarry soon! This decision weighed heavily on me, not because I felt it was wrong, but because I knew it came from a source of truth.
Remarrying was a heartache and a blessing. Judgements fired from all directions. I knew it was an absolute answer to prayer. An answer that I did not like at the time, but, I cannot say I ever completely know what is best. I do not know the end from the beginning. I have learned over and over again that trusting in God and moving forward in the way He wants is always the best.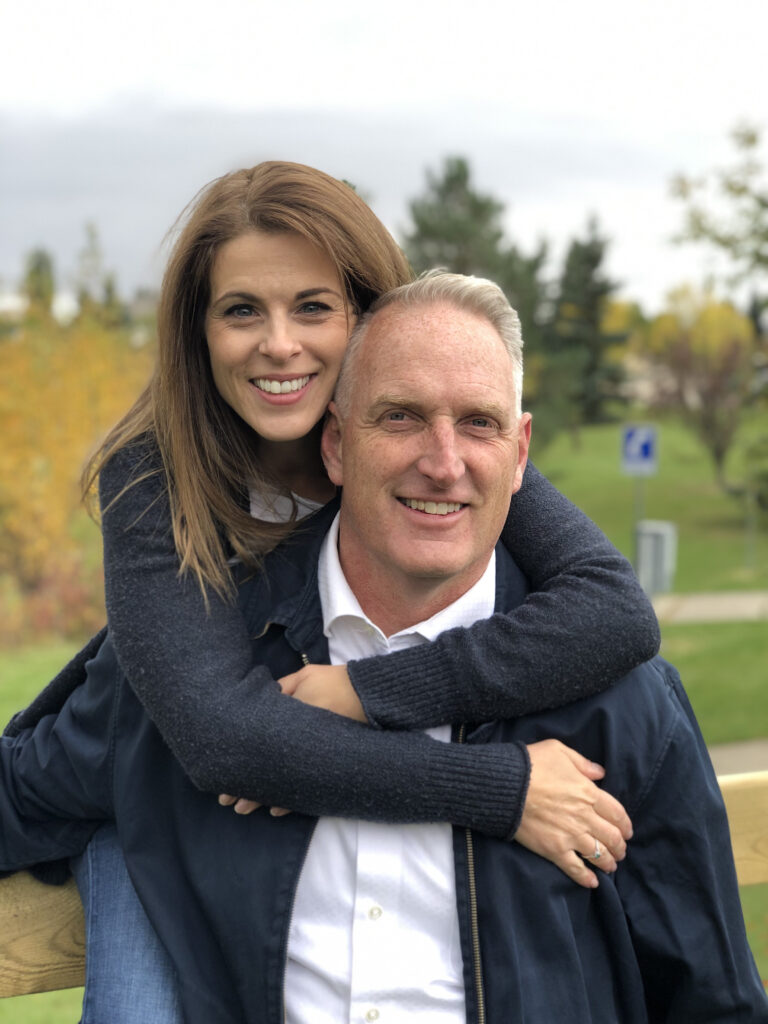 Yes, I married again when I thought the timing was wrong. However, He knew best and the timing was perfect. My girls and I needed the support of a loving father and best friend to walk this journey of life with. Someone to hold us when we cried so hard the tears refused to fall. Someone who allowed us to love Brian and cherish his memory… Kevin is all of this to us.
He shows up for all the emotional baggage and when we are finished with it, he takes it out with the garbage. Changes are difficult, how else would we grow if not through change? And I believe we are meant to love. We are meant to be happy in this challenging life. So, do we trust Him? He knew how to make my heart stretch and heal at the same time. So, yes, I do trust Him.
In our home and in our lives we are blessed to love Brian and Kevin, similar in roles, yet both love so unconditionally and are loved the same in return. The giant hole in my small heart from losing Brian has turned into a small hole in my large heart. The hole is still there but as I learn to love more it continues to decrease in size, with the pain of losing Brian also transforming into more love for him. (You can read more about our amazing story in my book –Fly Again)
What was the hardest thing you went through during this time?
Losing Brian so traumatically and remarrying so suddenly.

What advice do you have for people going through a hard time?
Trust your answers from Above. When you absolutely know what is right, it doesn't matter what others say. But, you MUST know for sure and have that sure foundation. Trust God, trust your feelings, trust your gut.

What helped you the most during your trial?
Firstly, the women of the Church were amazing. They came daily for what seemed like weeks. They took on the role of Mother Hen. The men in the Church also came by and I felt their role of Big Protective Brother. However, Kevin stepping in and being the rock we needed, the protector, the friend and so much more than a care-giver was the best gift I have received since Brian's passing.
What Quote or Motto got you through this difficult time
Ether 12:27 "And if men come unto me I will show unto them their weakness. I give unto men weakness that they may be humble; and my grace is sufficient for all men that humble themselves before me; for if they humble themselves before me, and have faith in me, then will I make weak things become strong unto them."
Share an update on your life now
I am now happily married (this took some time to adjust, 7 years in fact) Kevin's children and mine combined to make one fabulous family. Brian is still spoken of daily in our home and is still an active part of our family.