(Originally posted on my old blog July 13, 2018)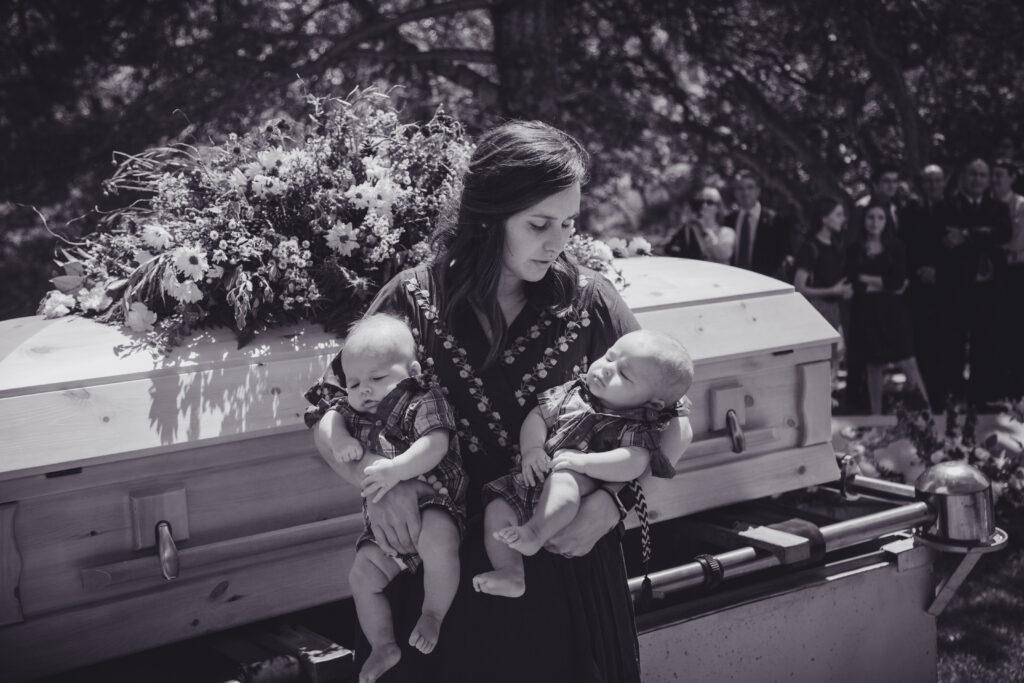 The service was so beautiful and I was blown away by how many people came to support us. It meant so much to me and I felt so grateful. I've heard so many people say "because of Justin I want to be a better person." That was the best gift I could have been given. I loved how he was able to touch someone in some way. He was able to help them become more like Christ. That is what he would have wanted.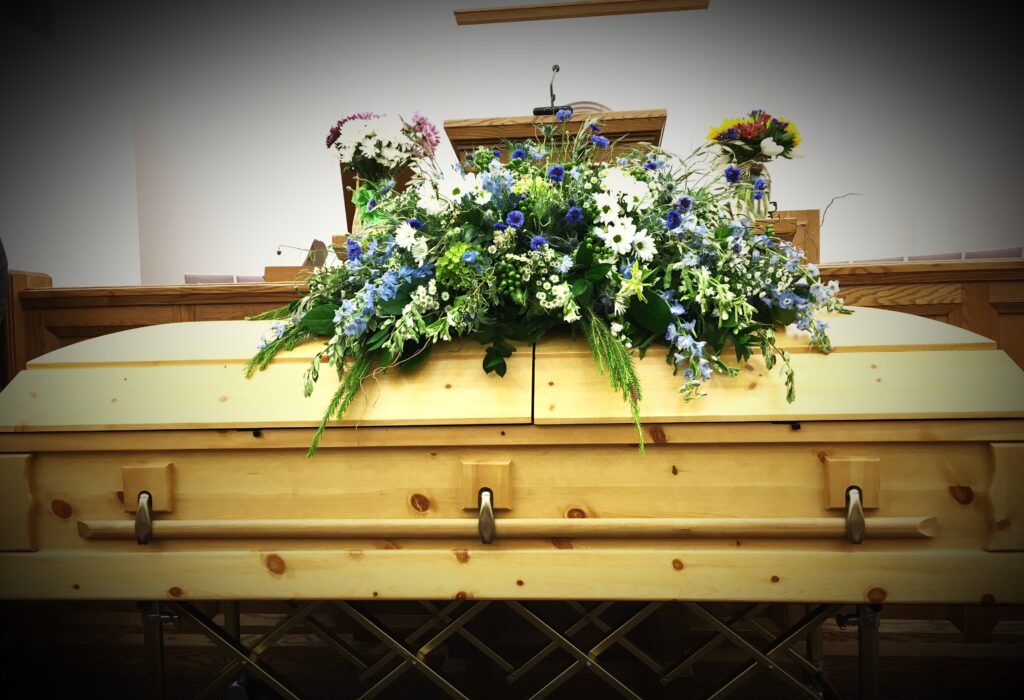 The only thing that got me through the funeral was knowing he is no longer in pain. That reminder gives me strength and keeps me moving forward. He is free of pain and climbing mountains now!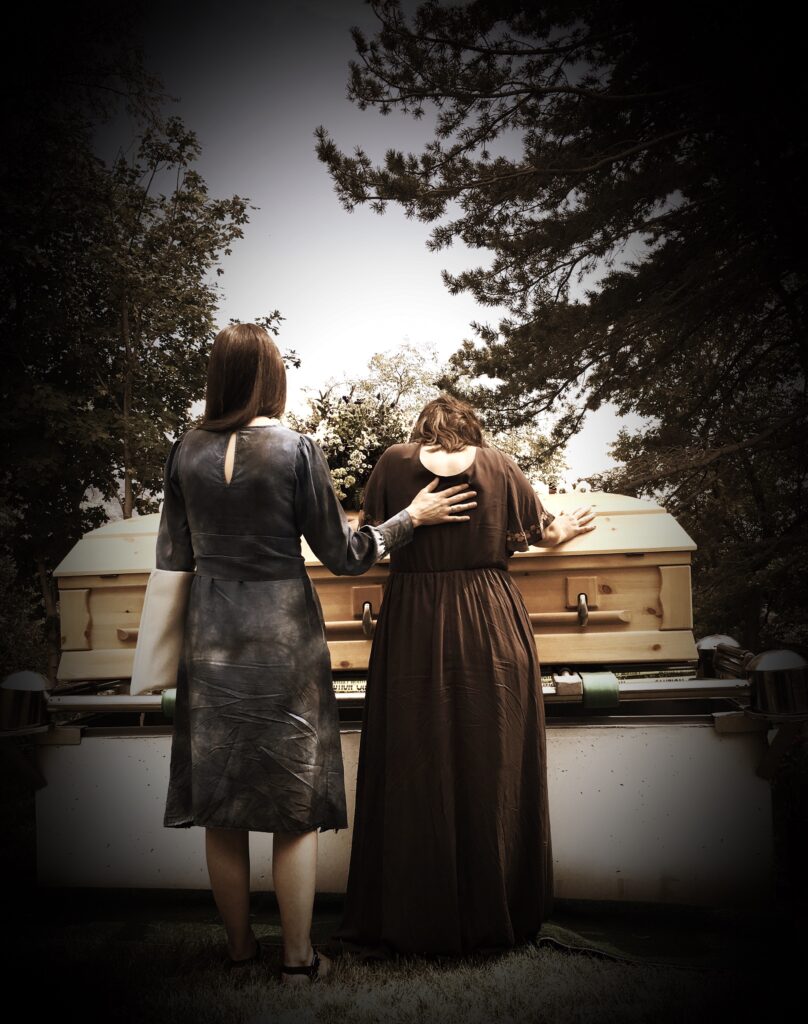 I was able to spend some time with him the night before the funeral. I'm glad I was able to take that time and say my goodbyes. I spent the week looking through old photos, he was so handsome, strong, and healthy looking. It was hard to see him in that casket, all I could think was who was this person. It was hard to think as well that the cancer was still there, just sitting in his body. Its scary to think how fast the cancer aged him and made him look so sick.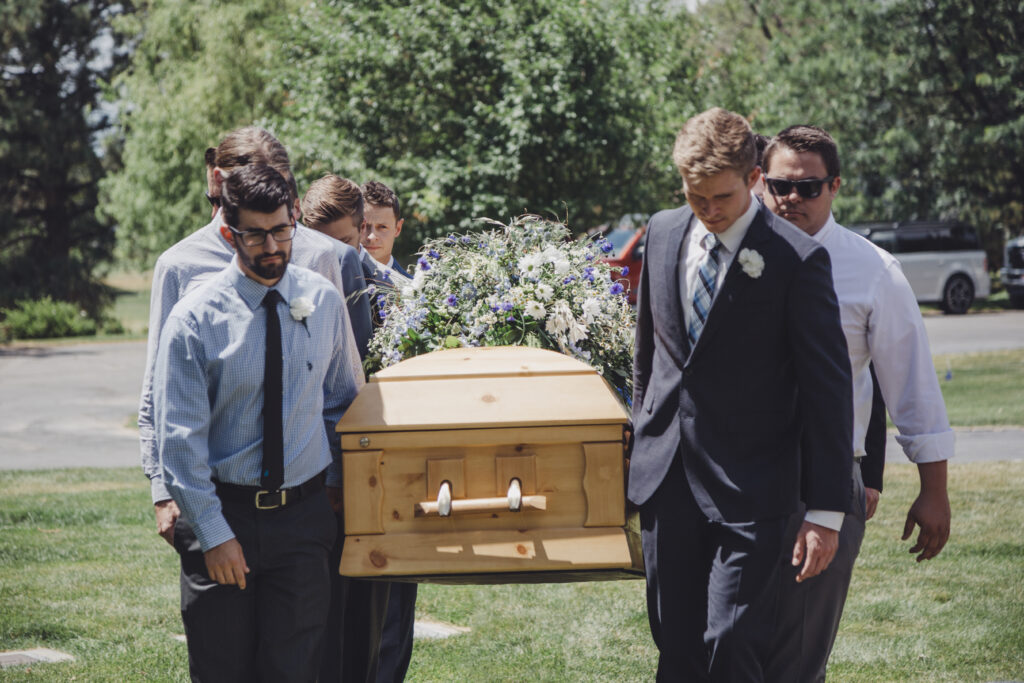 I was really anxious to have to talk to so many people. I so badly wanted to go sit in another room until the day was over. But it was important to me to feel all the feelings and go through each step of the day. I really feel like he was with me that day because I was able to make it through.
I was so happy with how the service went and the stories that were shared. He truly was an amazing man. I feel grateful we were able to change a sad event and bring some happiness by blessing the twins.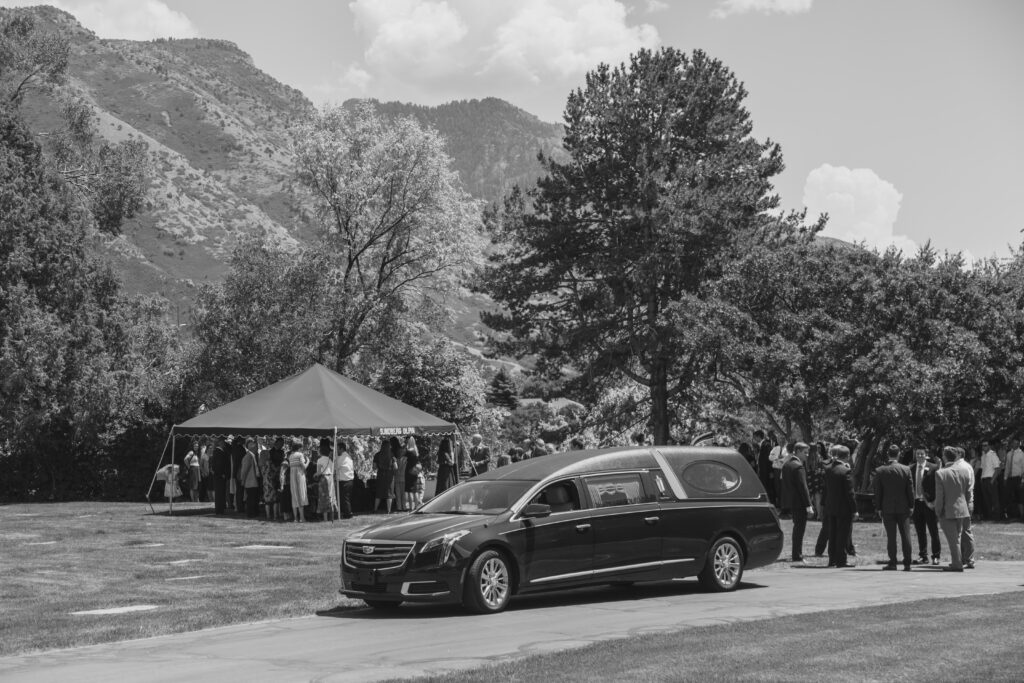 I was able to smile a little when I saw the spot of where he was going to be buried. It was on the edge of a hill looking out over the valley. I couldn't help but think he was there smiling to.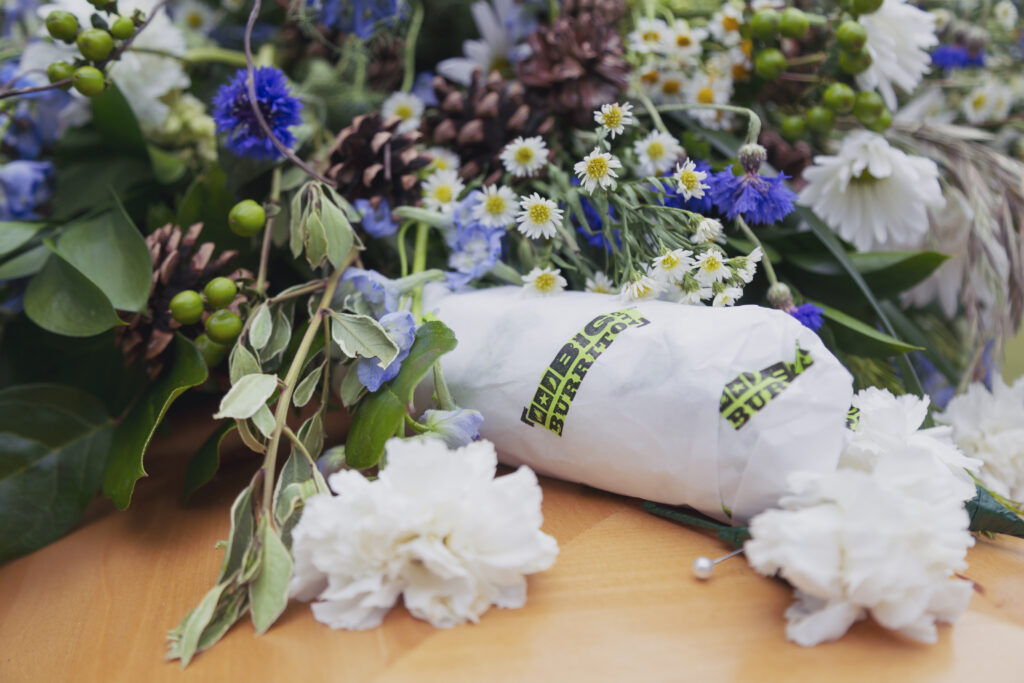 Some of our friends brought Colorado dirt to put on top of the casket. They also brought a Big City Burrito (his favorite burrito place in Fort Collins). It was another tender mercy of being able to put a smile on my face during such a hard time. We also put pine cones on top of the casket because he loved nature and being outside. As hard as the day was, I was so happy with how everything went. He deserved the best and that is what he got.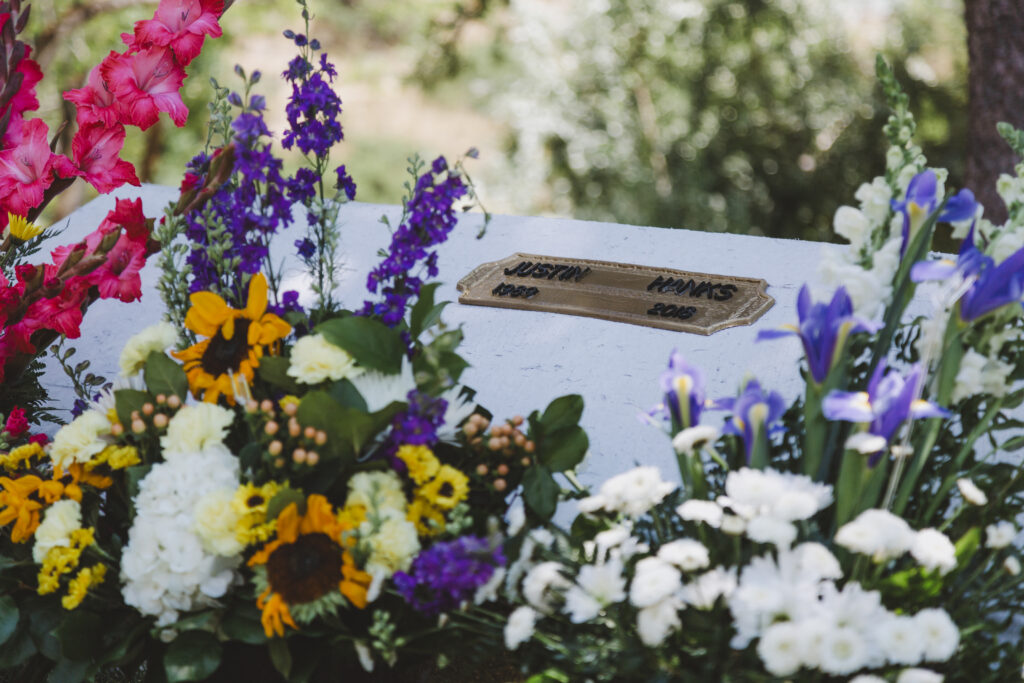 I can't say thank you enough for all the love and prayers I've received. They gave me strength to get through the funeral and they continue to give me strength to get through each day. Thank you so much for all your love and support!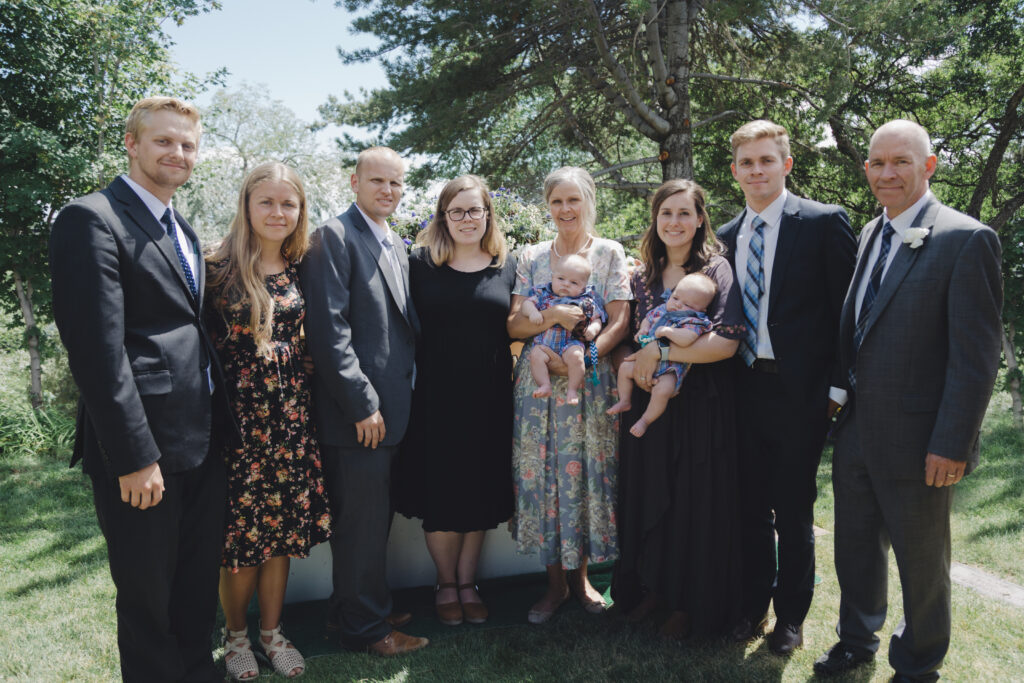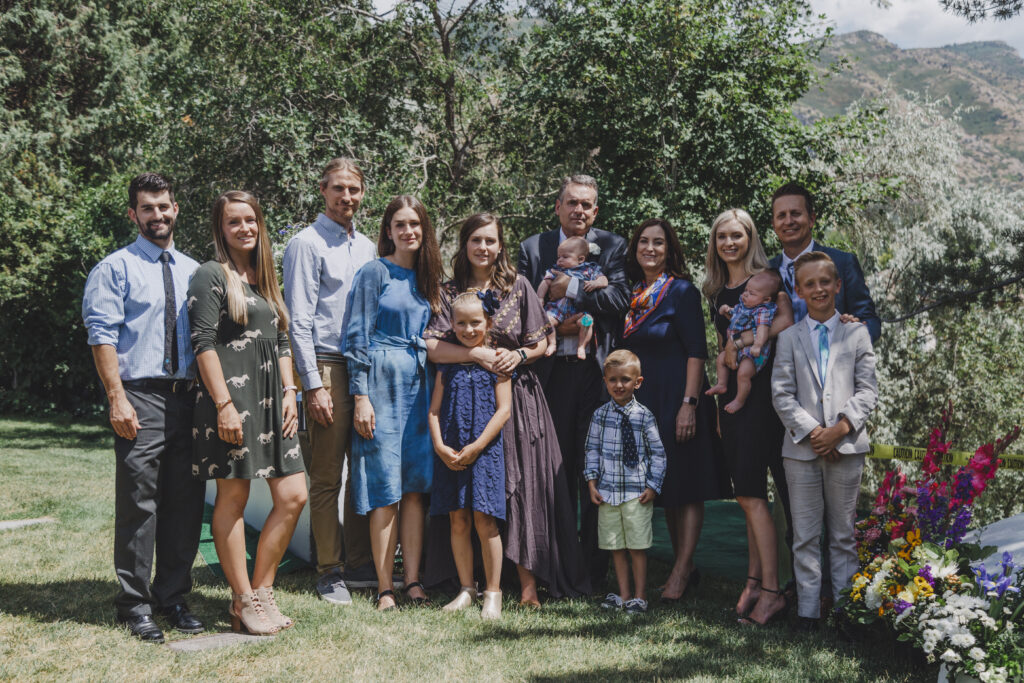 I also don't know how I would have made it through that day without my family. They have both given me so much strength. I know they will be the reason I keep getting up in the mornings. They will be there to help keep Justin in my life and the boys lives.