These formula bottle feeding tips will make your life easier when it comes to bottle feeding. This is what I've done to save time and make things less stressful! I added some twin mom bottle feeding tips as well.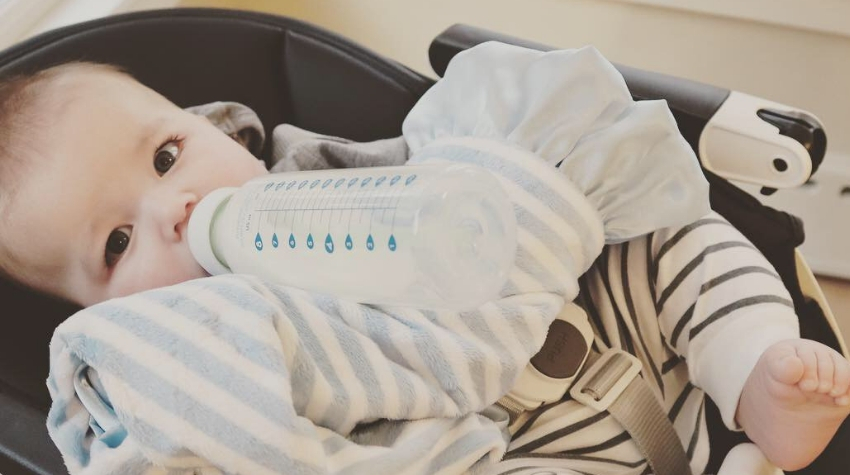 As a new parent I felt extremely overwhelmed with everything I had to do. I spent so much time reading blogs and books to get tips and tricks with all things baby. I love being able to use this blog to help other parents so they don't have to feel the way I did. I hope by sharing these tips it will make your life easier and give you more time to play with baby. I also wrote a great blog post on tips for flying with toddlers. You can check that post out HERE.
Bottle Feeding Tips
1. Buy Dr. Brown Bottles
My mom and I did a lot of research and came to the conclusion that Dr. Brown bottles are the best. They are known for helping with less burping, spit-up, and gas. Its normal for a baby to spit up, but I've noticed they don't spit up as much when using these bottles.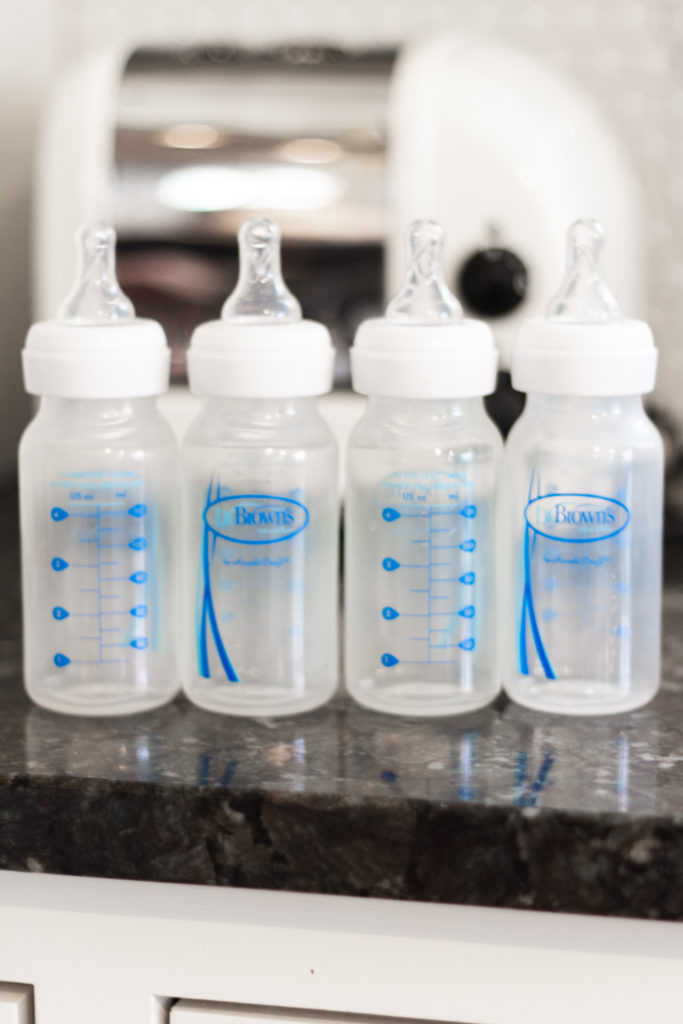 I stared out with size 2oz bottles when they were newborns and then moved to 4oz bottles when they started to need more milk. I used the 4oz bottles for awhile. If you are interested in my feeding and sleeping schedule I did a blog post on that HERE.
2. Buy a days worth of bottles
The last thing you want to be doing is washing bottles every other feeding. It's worth the extra money to save time and energy. I made sure I had enough bottles to get me through a 24 hour period. I followed the babywise feeding schedule which was every three hours. I had two bottles per feeding which brought the total to 12 bottles a day.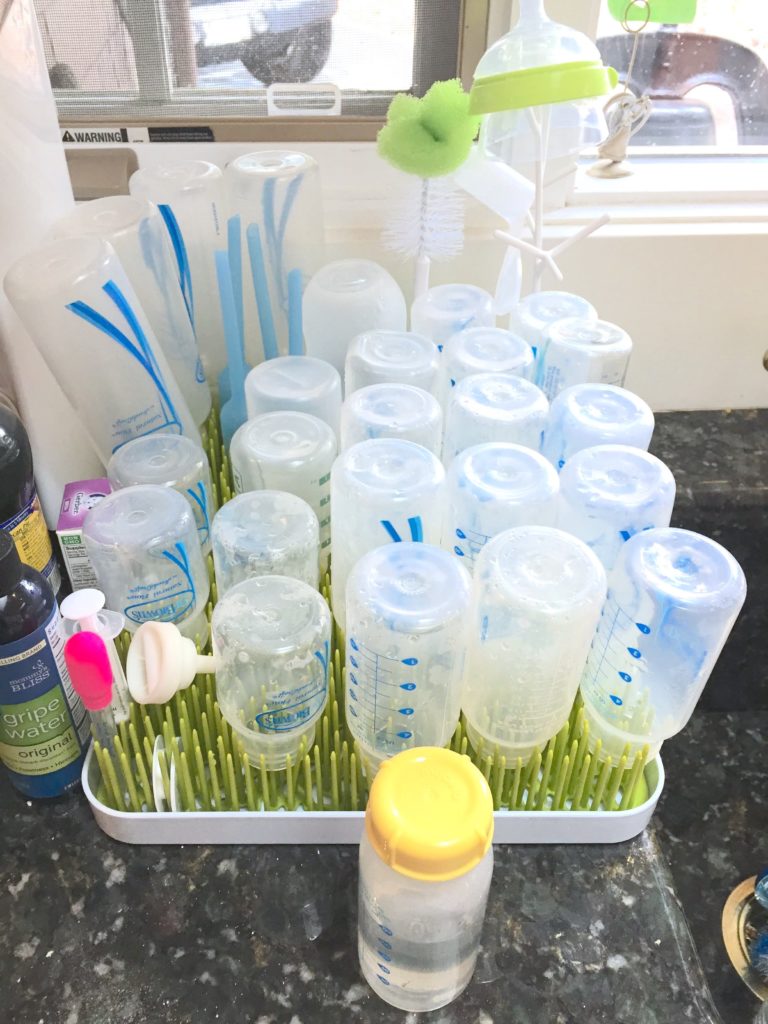 As you will read about in the next tip I washed all the bottles in the dishwasher, but I did use this grass drying rack if there was still some water on them afterwards. This was amazing and I used it so much!
3. Wash your bottles in the dishwasher
My mom and I were hand washing bottles for awhile before we realized it was a lot easier to just put them in the dishwasher. I would put my days worth of bottles in the dishwasher at night and have a clean set for the next day. I also liked them being sterilized in the hot water.
It helps to have these dishwasher baskets to put all the smaller bottle pieces in. This way you won't lose them or worry about them falling down to the bottom. These baskets are awesome and I still use them with sippy cups and their baby silverware. I think its worth getting!
4. Baby Brezza
If you plan on formula feeding your child this is the best tip I could give you. The baby brezza formula pro is like a coffee maker, but for milk! If you know you're strictly going to bottle feed your baby I would buy this! My friend bought one even though she was breast feeding. She said it was nice to have for her husband or middle of the night feeds when she was really tired.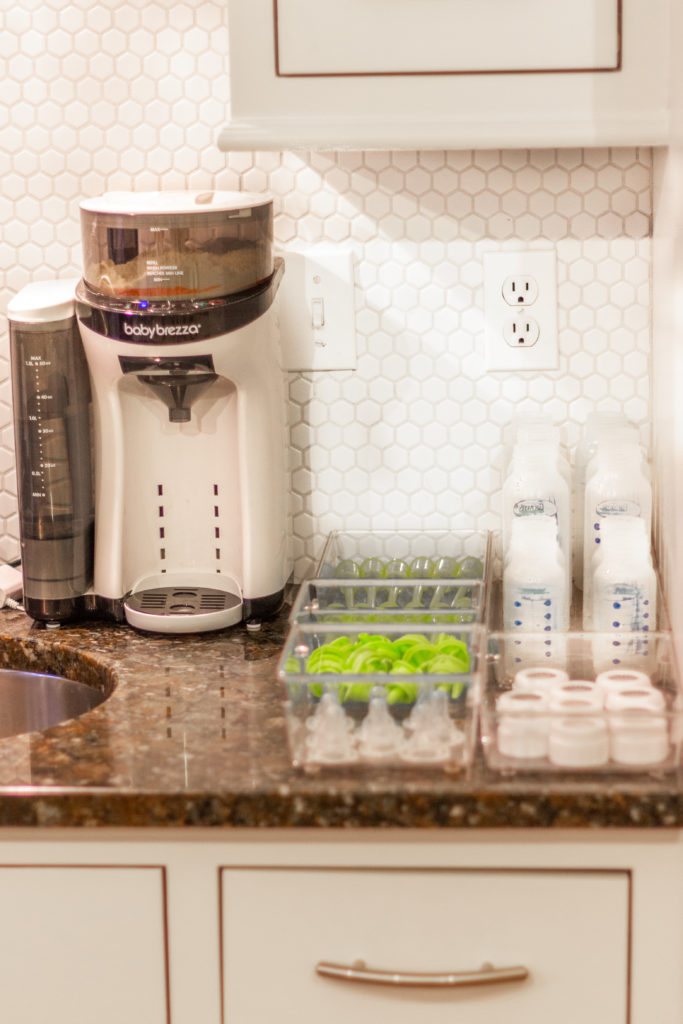 I loved it because it allowed me more time to get things done around the house or to be with my baby. I don't spend all my time prepping and warming bottles. It really is a life saver and I would spend any amount of money to have this in my life!
5. Organization
Organization for bottle feeding tips is a must! You want to make sure to have a organized bottle feeding station. It helps to have a place for everything. The Dr Brown bottles come with a lot of parts, so its good to have separate containers for them. When you're half asleep and trying to make bottles it helps to have things organized.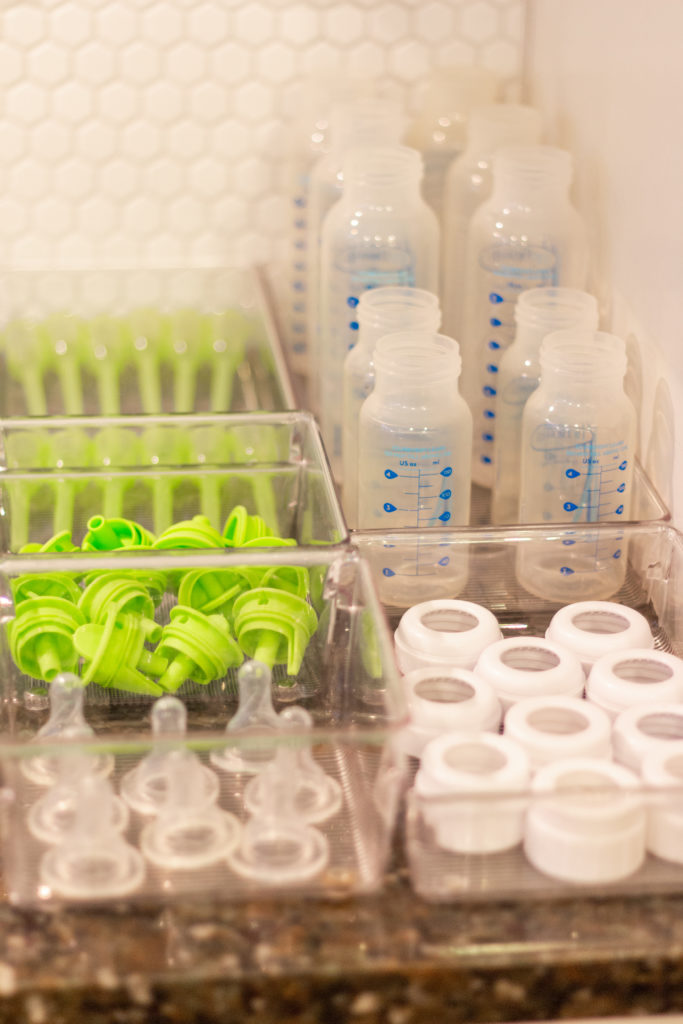 6. Make sure to have something to feed them in (Twin mom tip)
I followed the Babywise schedule so it was important to keep them on the same eating and sleeping schedule. It was hard for me to feed one baby when the other one was crying as he waited for his turn. My tip is to find something to put them in, so you can feed them at the same time.
When they were smaller the Twin Z pillow was a life saver. Once they could hold their own bottles, their high chairs or bouncer worked great.
This post may contain affiliate links. See my Full Disclosure for further details.