Everyone loves a good nerd costume, but its even cuter on babies. This post will include everything you need to recreate this DIY nerd baby photoshoot!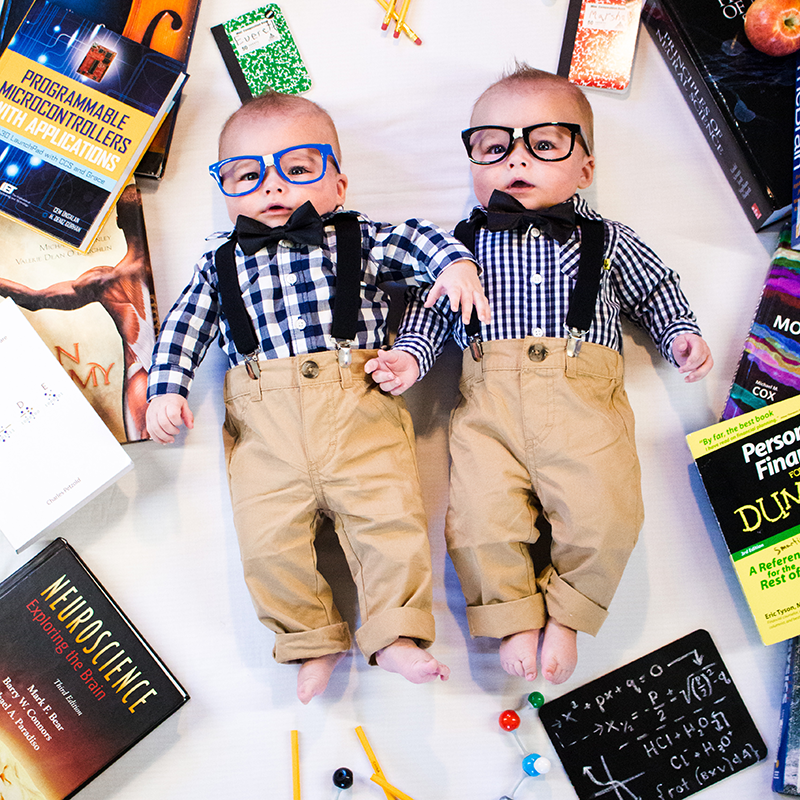 For the first year of the boys life I did a themed photoshoot every month. You can see here some of those photoshoots I've done. I love fun creative projects and this nerd costume was one of my all time favorites.
Everything you need to recreate this nerd baby photoshoot
Outfits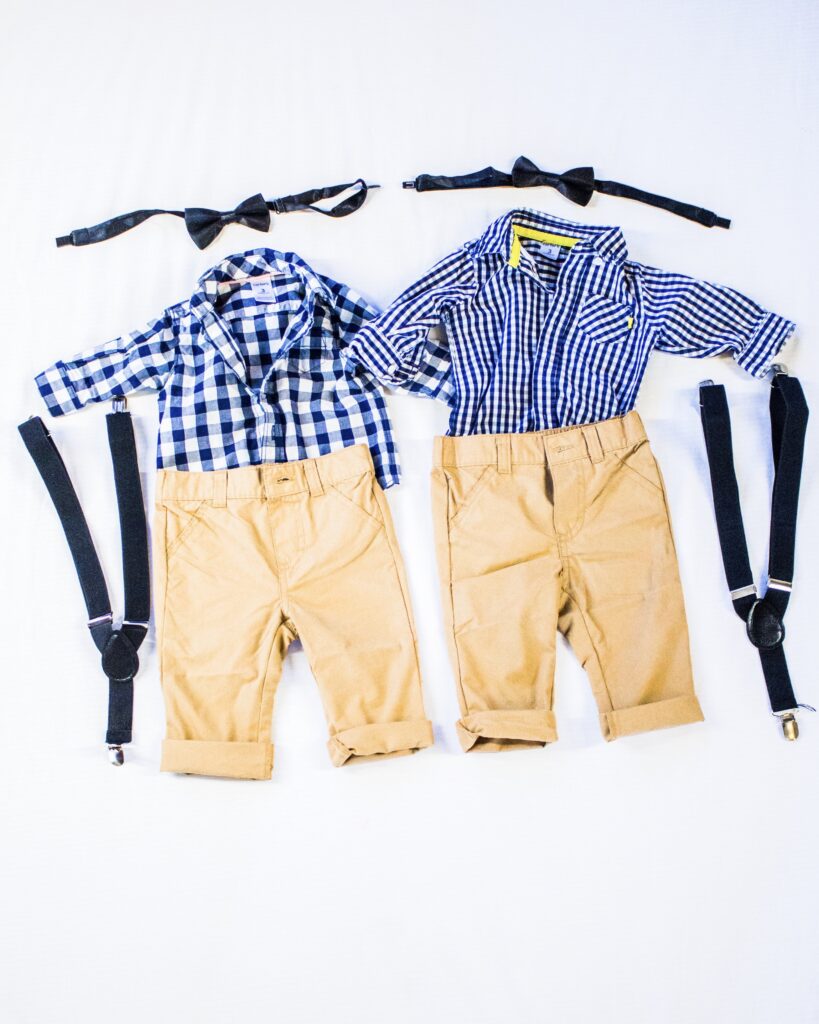 The first thing you will need to recreate this nerd baby photoshoot is the classic nerd outfit. The most important item to a nerd outfit are the suspenders. You can buy the ones I have in this picture here.
The next item you will need are button up collard shirts and khaki pants. Some places you can look to buy these are Amazon, Carters, H&M, and Old Navy.
Props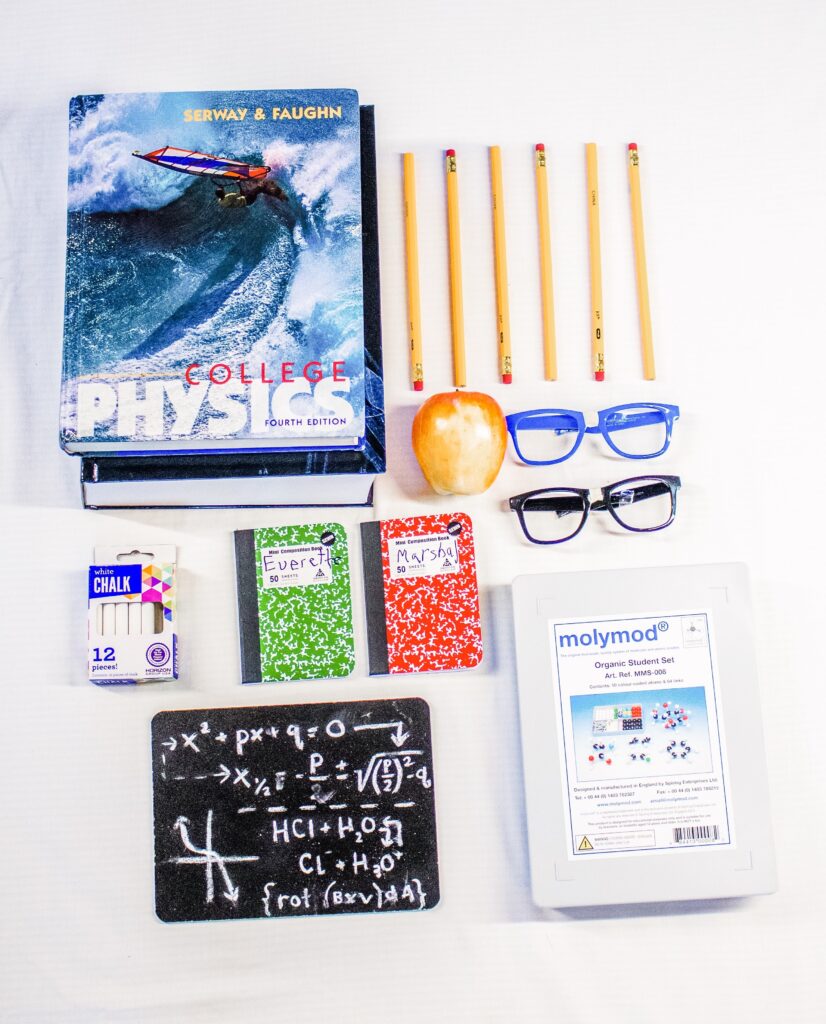 The second thing you will need to recreate this nerd baby photoshoot are the props. I went to the dollar store for most of these props. The glasses are actually sunglasses with popped out lenses and tape around the middle.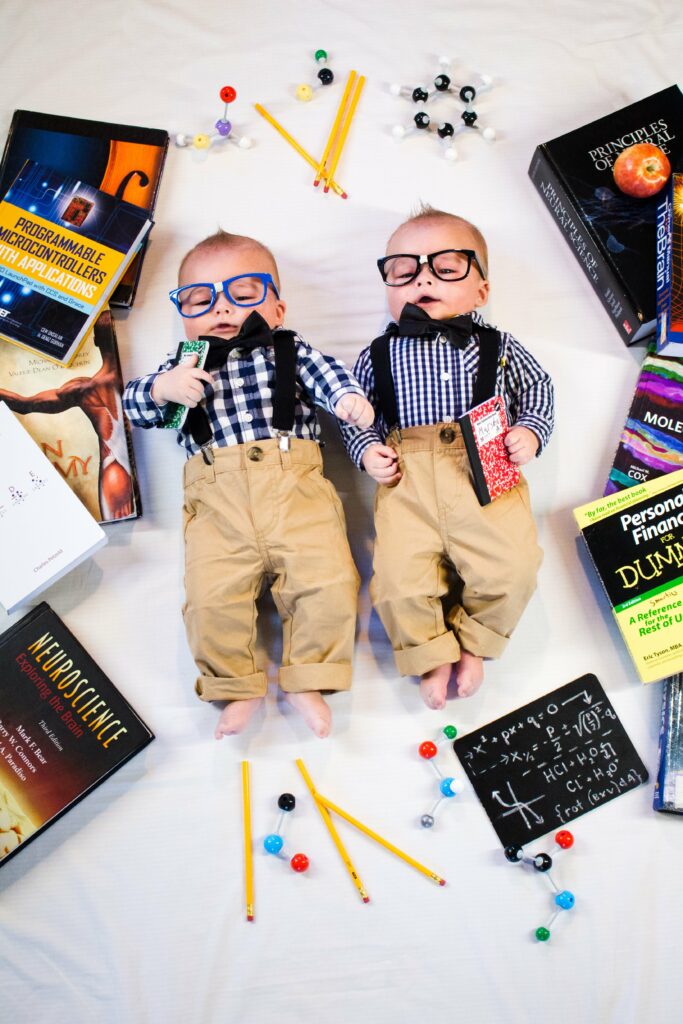 I got the chalk board and the tiny notebooks from the dollar store as well. I thought it would be a fun to to write their names on the notebooks. I wrote it with my left hand so it looked more like a kid wrote their name on the book.
The last prop I used were my husbands textbooks from school. If you don't have your own textbooks you can try looking at your local thrift store. I've seen a lot there before and they were very cheap.
Backdrop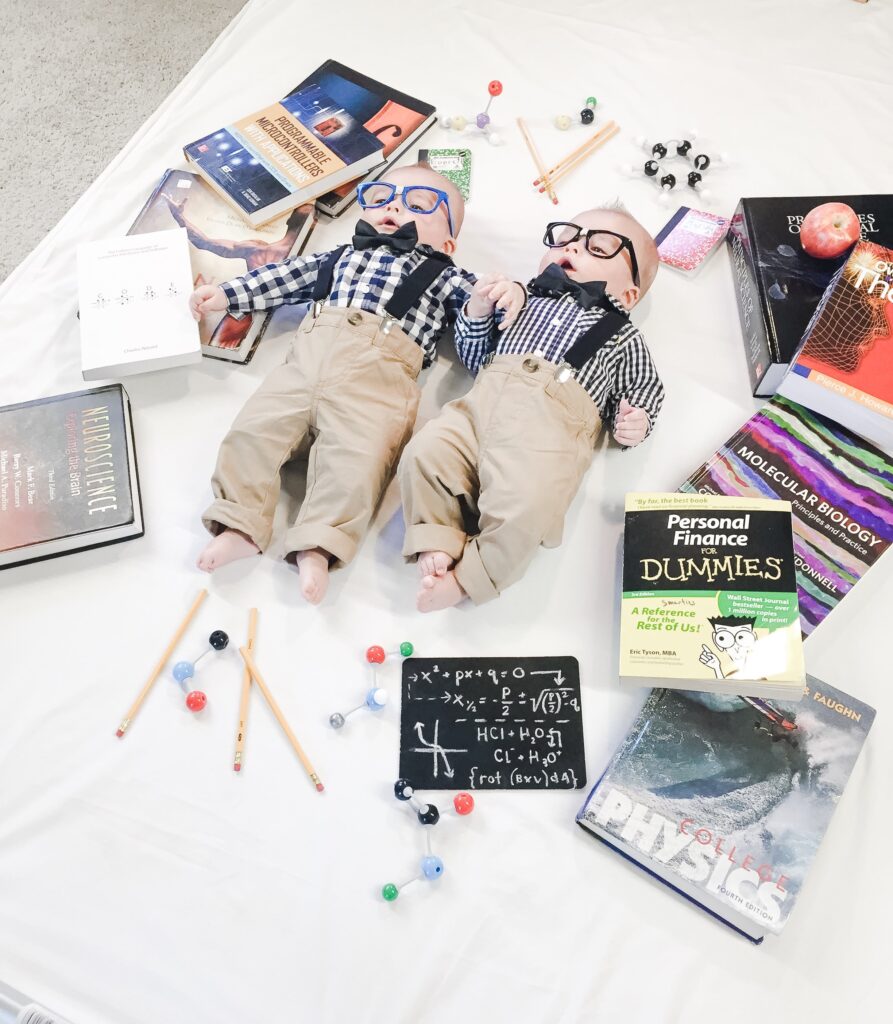 The third thing you will need to recreate this baby photoshoot is the backdrop. I used a white bed sheet to lay on the ground to give a clean white backdrop. Try your best to get the wrinkles out when you lay everything down.
A tip that helped me was to prep the backdrop with the props before you put your baby down. I laid all the props out and left an empty spot for the where the baby will lay down. I took some sample pictures with my camera to make sure it look good and everything fit in my frame.
Lighting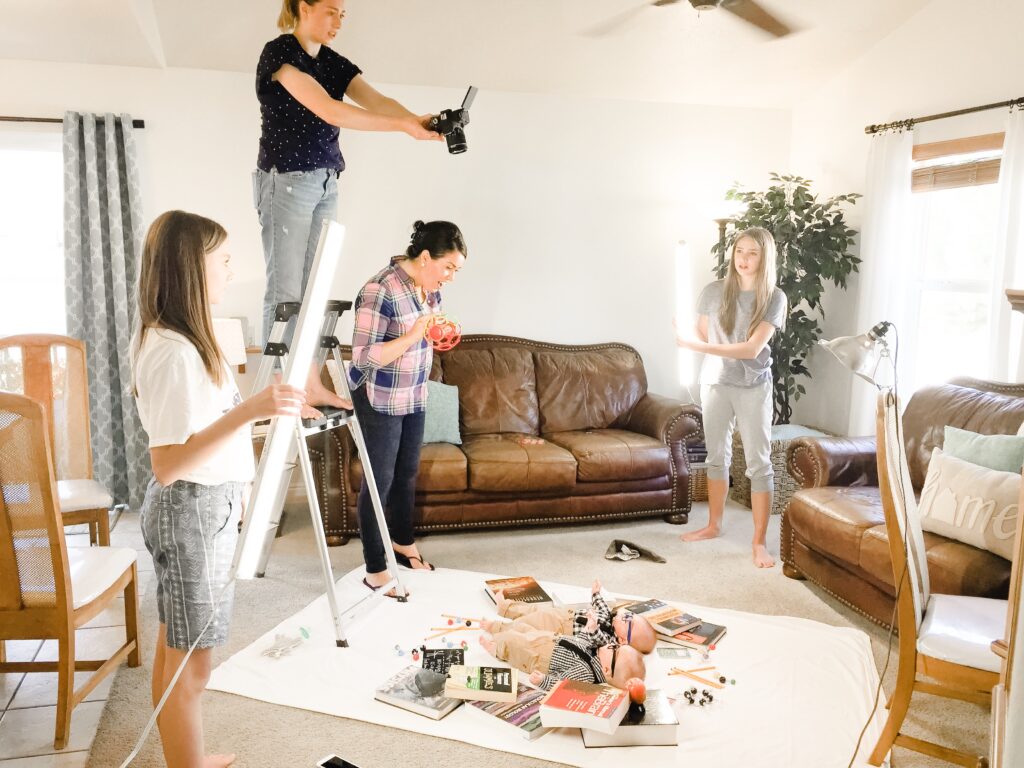 The last thing you will need to recreate this baby photoshoot is good lighting. I did this photoshoot before I purchased my lighting kit. I would recommend getting that, but if you can't you can use stuff around the house.
I suggest taking the picture in a room with lots of windows. You want as much natural light as possible. We found lights from my uncles car shop and use those, but you can use what you have around the house.
You can learn more about lightings tips on my blog post Here.
This post may contain affiliate links. See my Full Disclosure for further details.