When you have an old car sitting in your garage and a cousin come visit who is an amazing photographer you have no choice but to do a 50's photoshoot! I included links to clothes below and how I did my awesome hair!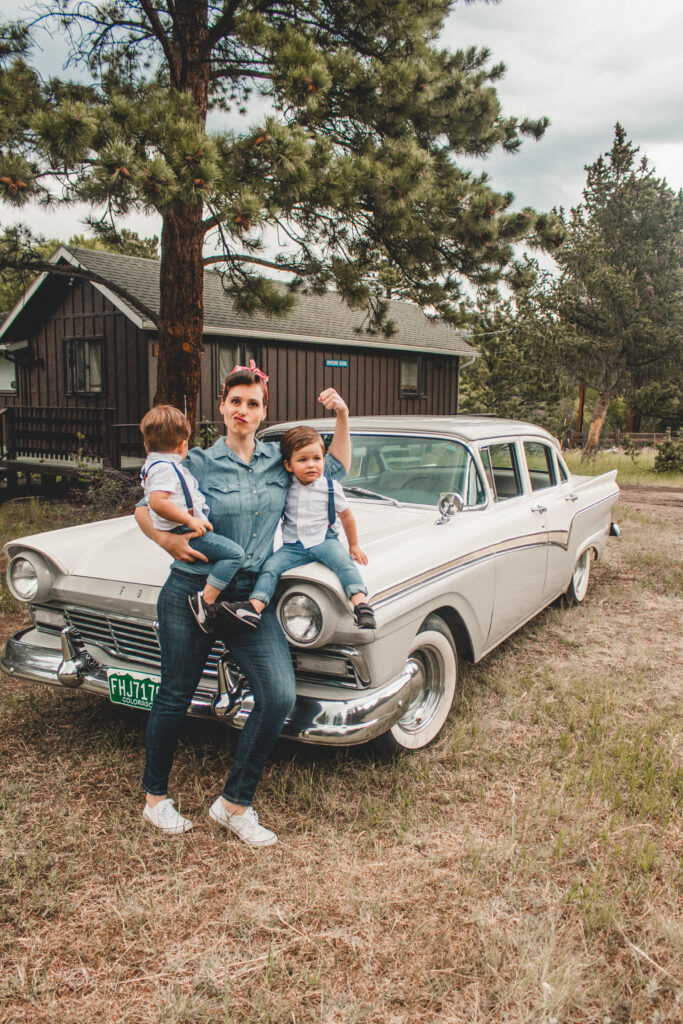 If you are interesting in seeing more of my DIY photography projects click HERE. I love putting together cute and fun photoshoots!
Boys 50's Photoshoot Outfit
The boys outfits for this 50's photoshoot turned out so cute! I already had everything which made things easy! I linked below where their outfits are from!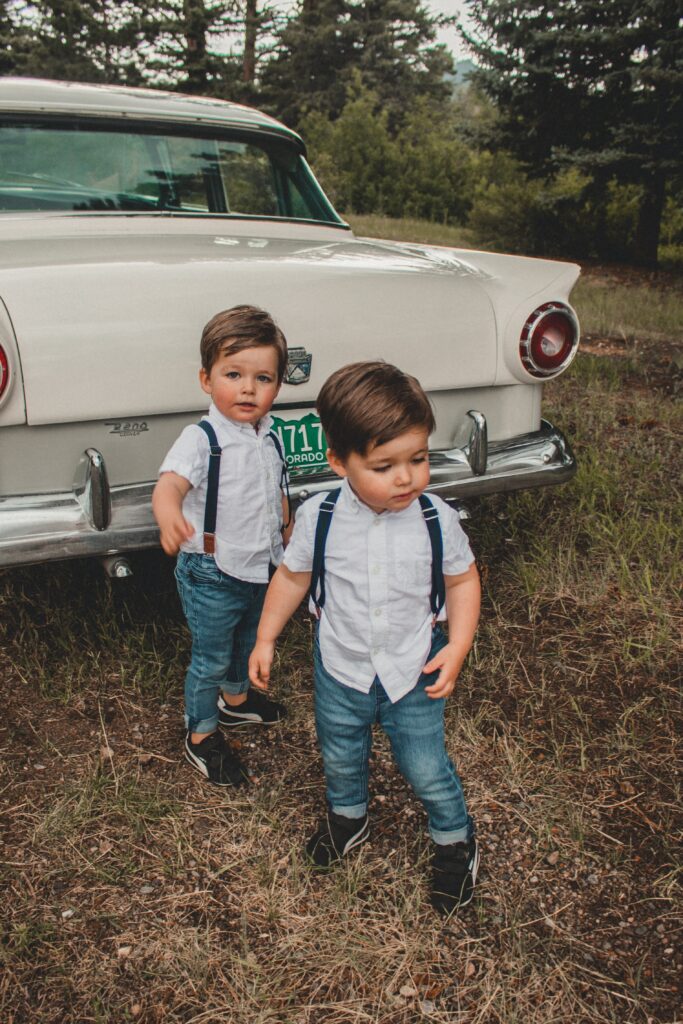 Shirts: All you need for the shirt is a simple white button down collard shirt. Their shirts are from Old Navy and HERE is the link to those.
Pants: The boys jeans are from H&M which is my favorite place to buy little boys pants from. I couldn't find the exact link to these ones, but found similar jeans HERE.
Suspenders: You can ether buy the suspenders alone or you could buy suspenders paired with jeans. H&M has a great combo of jeans and suspenders that are adorable and the link to those are HERE. If you just need suspenders H&M has a lot of cute ones you can chose from HERE.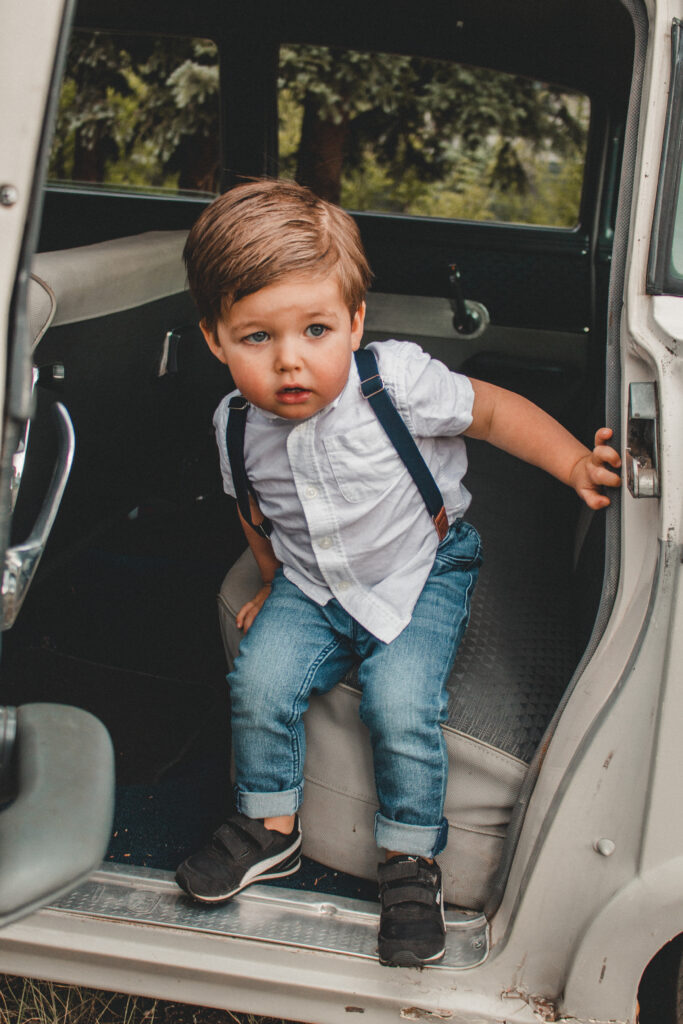 Shoes: I love these shoes and they worked perfect for that 50's vibe. These shoes are Puma shoes and you can buy them HERE. I feel like if you have Vans or Converse those would work perfect for a 50's photoshoot as well.
I have also written a blog post talking about all my favorite places to buy boy clothes and you can read more about that HERE.
My 50's Photoshoot Outfit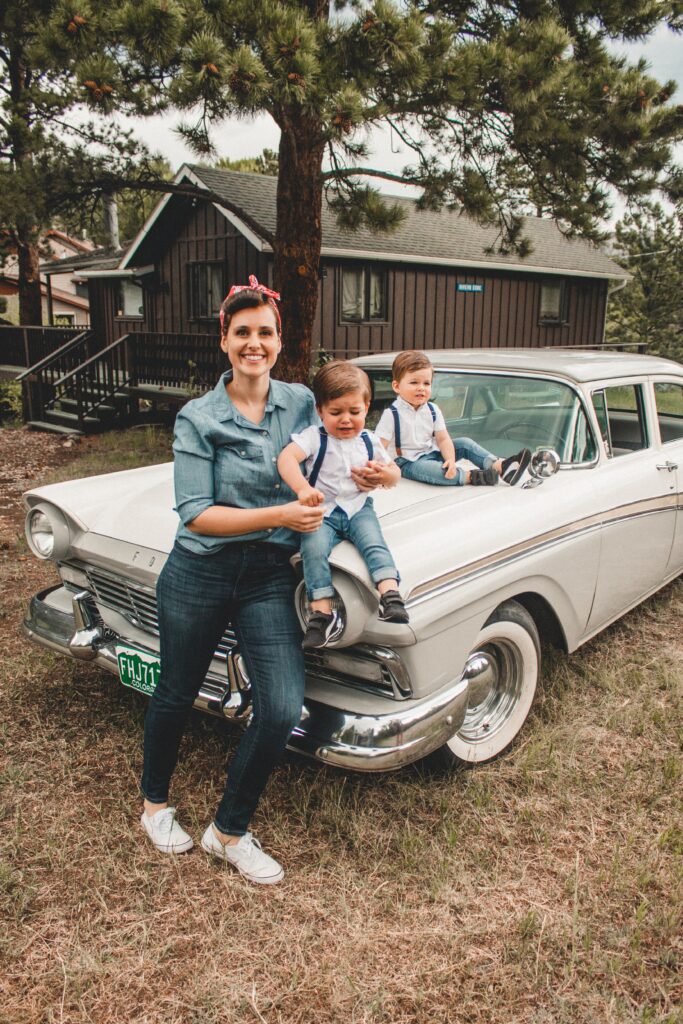 For my outfit I tried to copy the Rosie Rivera women. Its super easy because I pretty much had all of it already in my closet. I just had to buy the bandana and the look turned out so cute!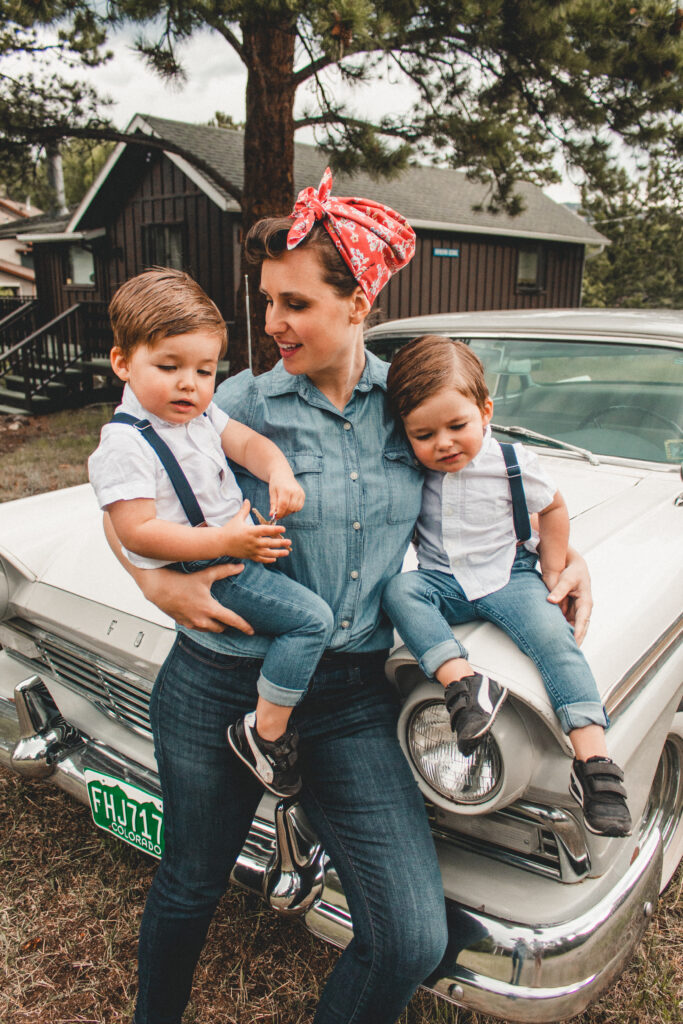 Shirt: I bought this top a couple years ago from Old Navy, but can't find it anymore. I did find a similar top from Old Navy HERE as well as another one from Madewell HERE that were super cute. I also found one similar that is a little cheaper at Kohls HERE.
Pants: My pants are from Target. HERE is the link.
Shoes: My shoes are from Target. HERE is the link.
My 50's Photoshoot Hair
I feel like the hair really made the 50's photoshoot vibe! It was super easy and I'll tell you how I pulled it off!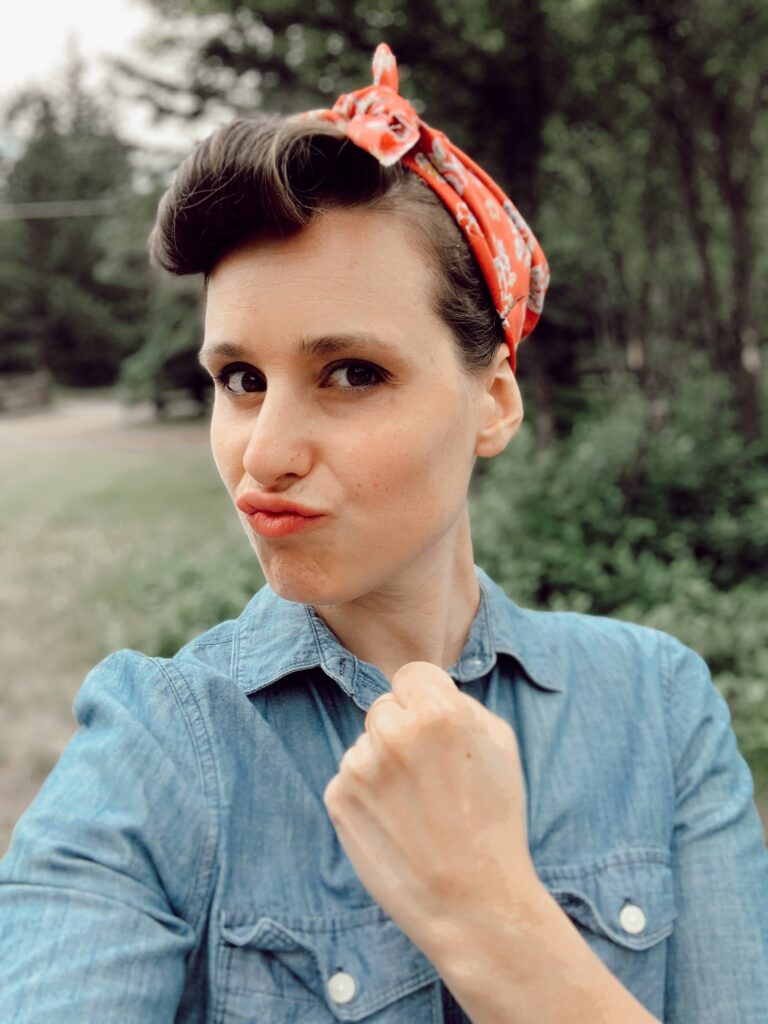 Hair Tutorial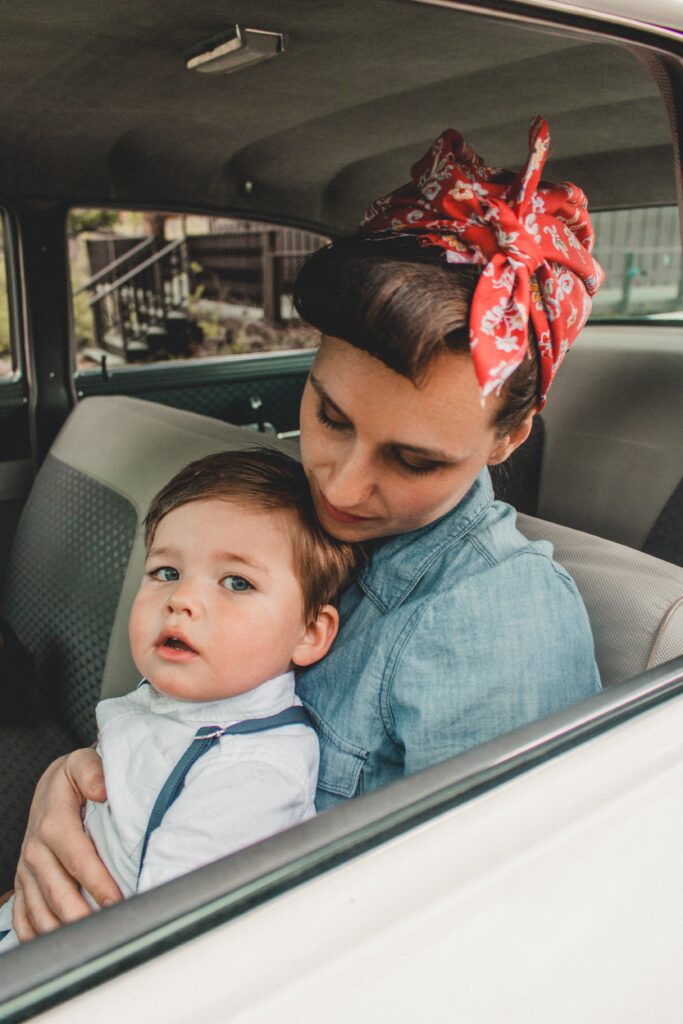 For my hair I found this easy tutorial on youtube. I liked this because anyone could easily do this themselves. I'm not really good at doing my own hair and I was able to follow this easily.
Bandana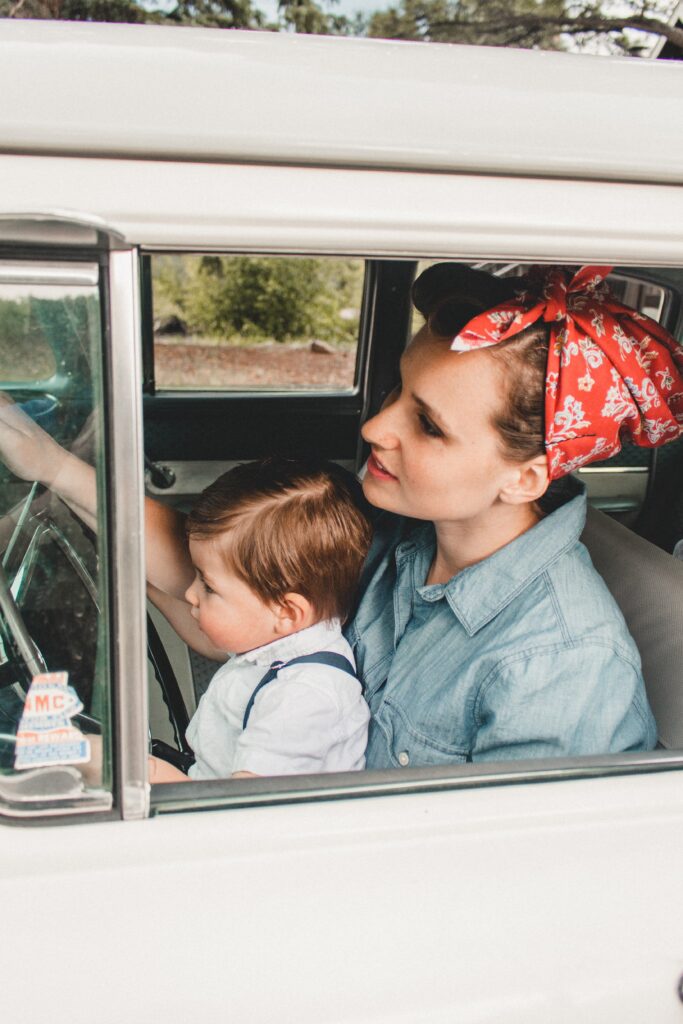 For the bandana I got a yard of pre cut fabric from Walmart. (in the fabric section) I wanted something that was close to red. I cut it down so it was 25inch by 25 inch. A normal bandana is 22in by 22in and I wanted it a little bigger so it would fit my head easier.
I just followed the tutorial in the video on how to put the bandana on. I use lots of bobby pins to keep it in place and it worked great for the pictures. I'm so happy with how it all turned out!
The Car
This 1957 Ford has been sitting in our garage for awhile. The car is a friend of my dads who needs a place to store it. We have a big garage up at our cabin so my dad lets him store it here.
My cousin came to visit and we always plan fun photoshoots. One day we were playing in the garage with the boys and thats when I got the idea to do this fun 50's photoshoot with the old car!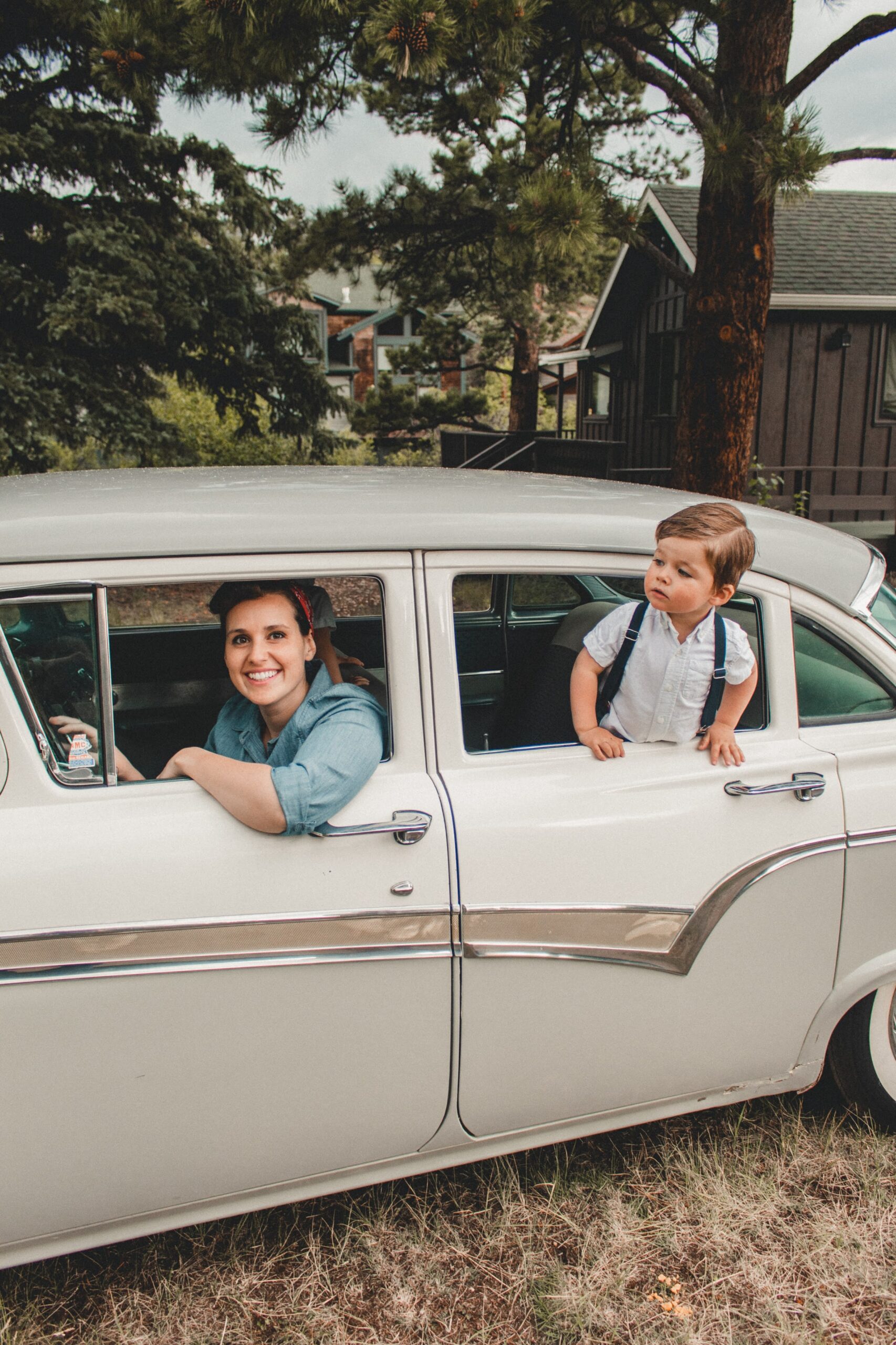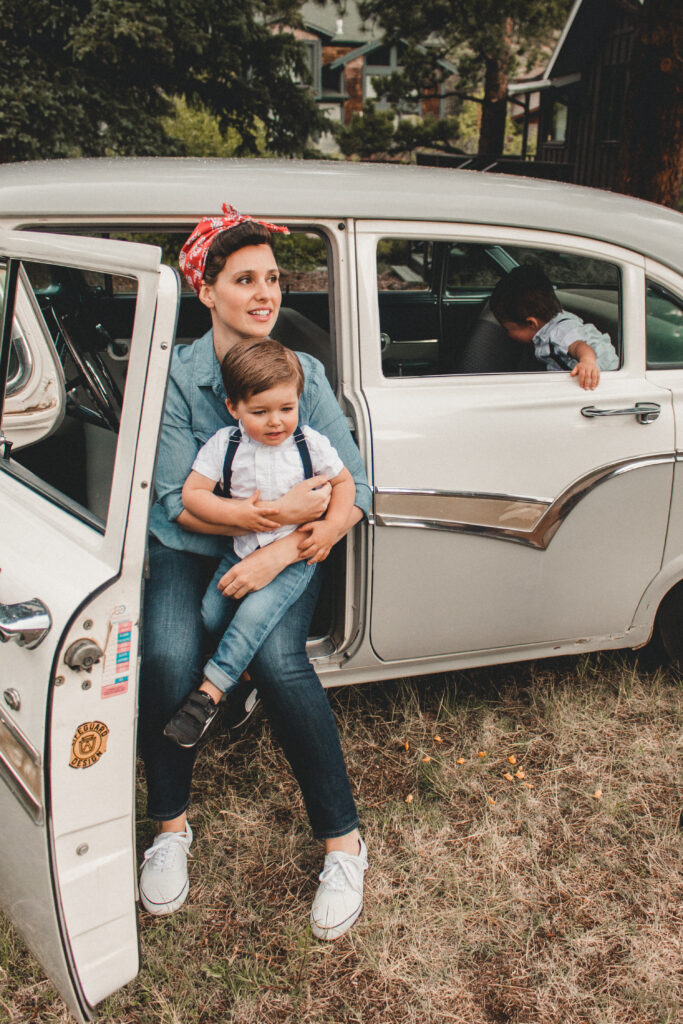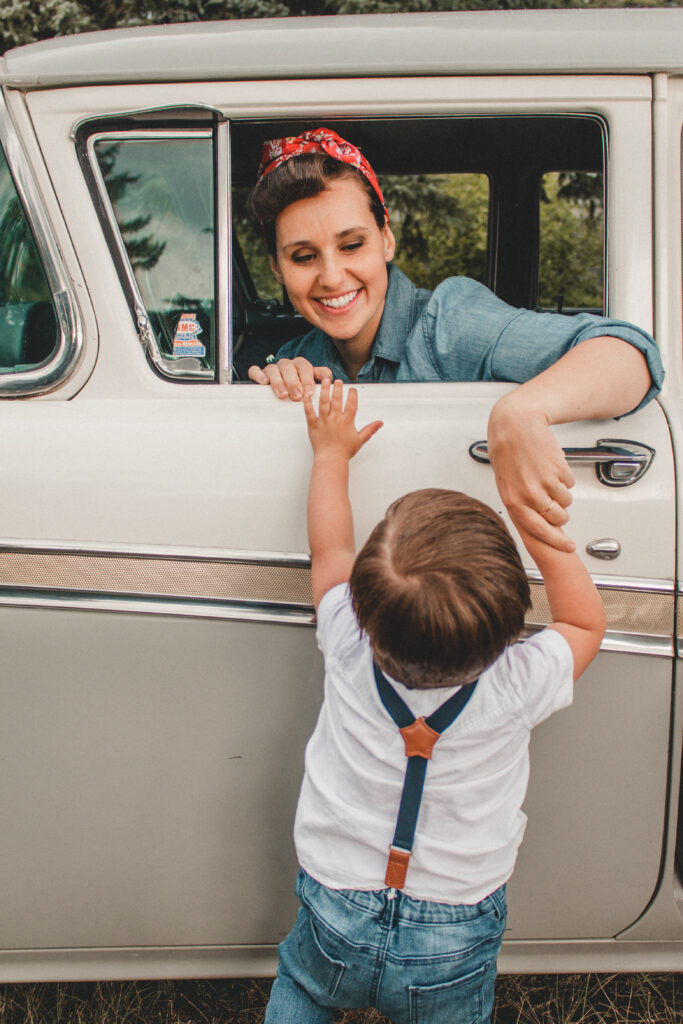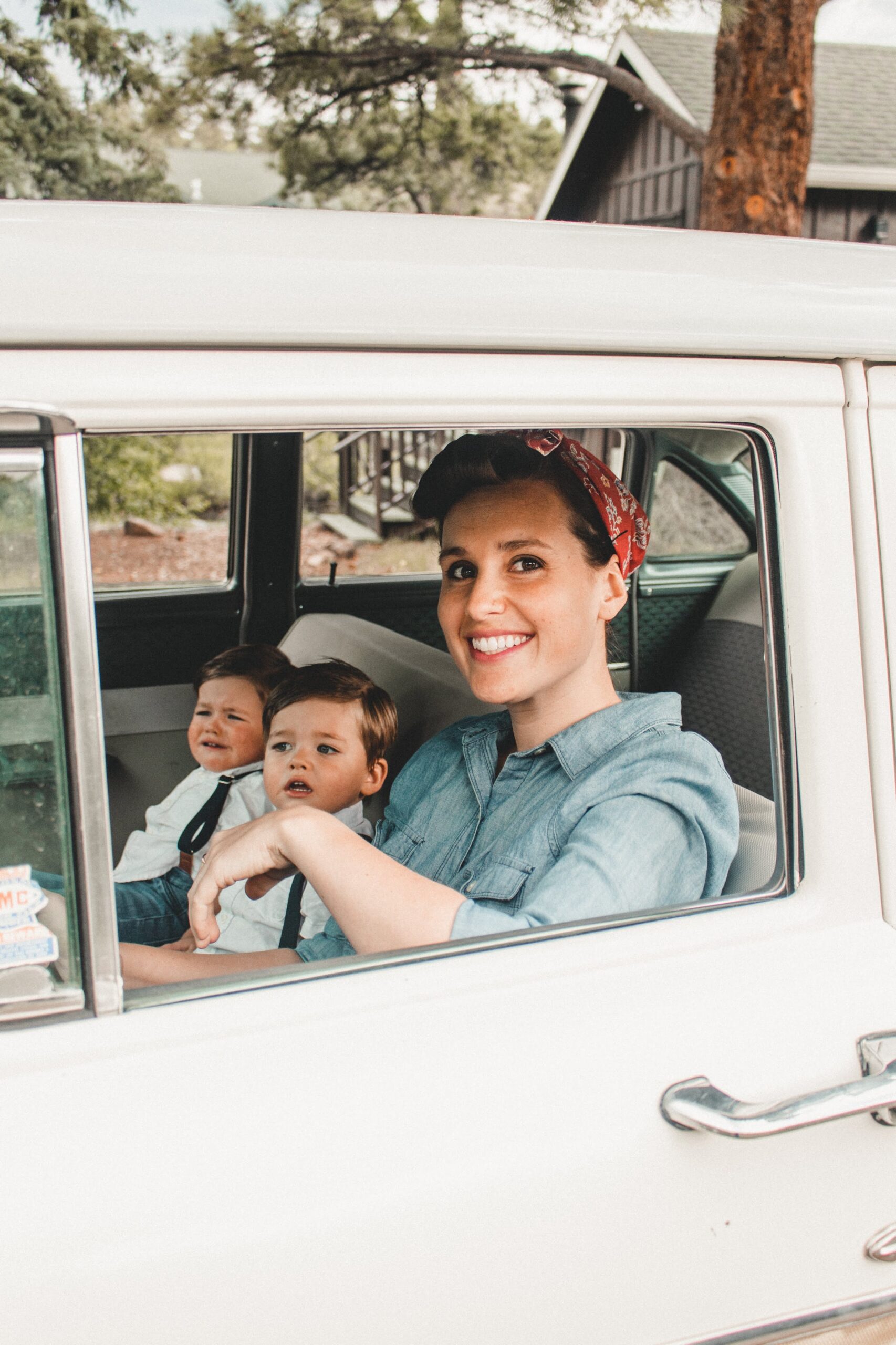 The pictures turned out so amazing and I think this has been my favorite photoshoot with the boys yet! Which picture was your favorite?
This post may contain affiliate links. See my Full Disclosure for further details.