7 Best Pantry Costco Snacks For Kids
I put together a list of my seven favorite Costco snacks for kids. I love getting snack type of foods at Costco because you can buy in bulk and they last awhile. Some of the snacks I get for my boys will last up to two months before I have to restock. Costco has great options for fun snacks for kids!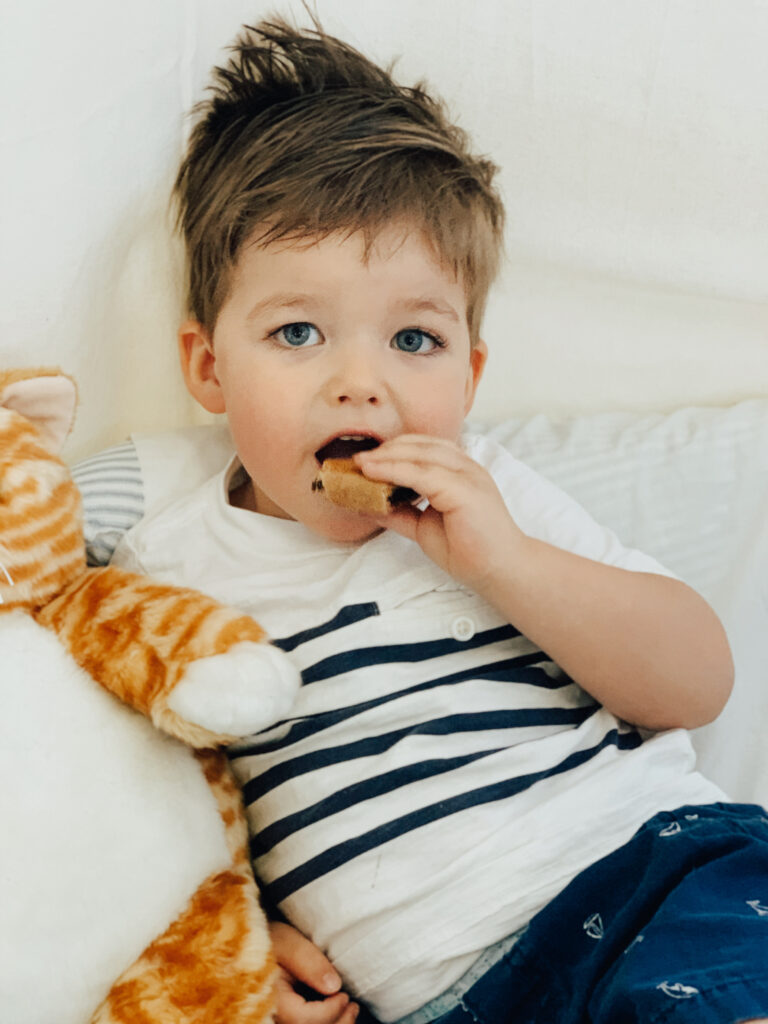 I also love Costco for toddler meals and have found some great options for my kiddos there. I put together a blog post with five easy toddler meals from Costco you can read that HERE if you are interested.
Costco Snacks For Kids
I wanted to do a post with just snacks that go in the pantry. I'm working on another blog post with some of my favorite fresh snacks from the fridge. I'll post that on my blog when its done, so make sure to subscribe to my blog by entering your email. This way you wont miss out!
Obviously the healthiest options for kid snacks are fresh fruits and veggies, but sometimes I need something quick and on the go. I try my hardest to find fresh snacks, but I like having these pantry snacks around as well.
If I am going to buy my kids processed snacks then I want to try and get the better option. For example instead of getting pop tarts I like to get the Belvita graham crackers. Instead of getting Cheeto Puffs I like to get Chickpea Puffs. They are both processed food, but I like to at least make the better choice of the two. I list some of my favorites below.
Veggie Straws
The first Costco snacks for kids that I love are the Garden Veggie Straws. I actually really enjoy eatings these and I would buy them for myself before I had kids. My boys love them and this is a great alternative to potato chips. I do not count these as their veggie intake for the day. To me these are more of a chip snack than a vegetable snack.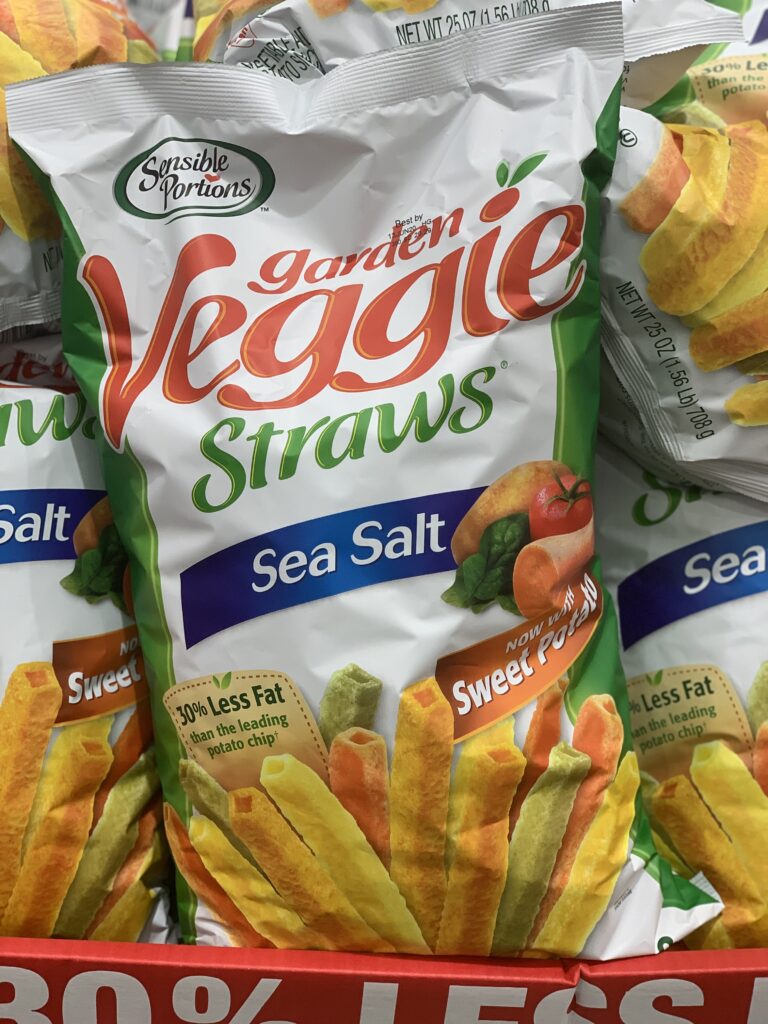 Belvita
The second Costco snack for kids I love are the Belvita crackers. These are a great alternative to Pop Tarts. I call them cookies and my boys really only get them every once in awhile. They usually share a package so they aren't getting the full serving of sugar.
This is a great substitute for a cookie when you need that special treat for kids. I love bringing these when I'm out with the boys because its a great way to keep them happy and its less messy than a granola bar. When I buy these they will last at least two to three months before I need more.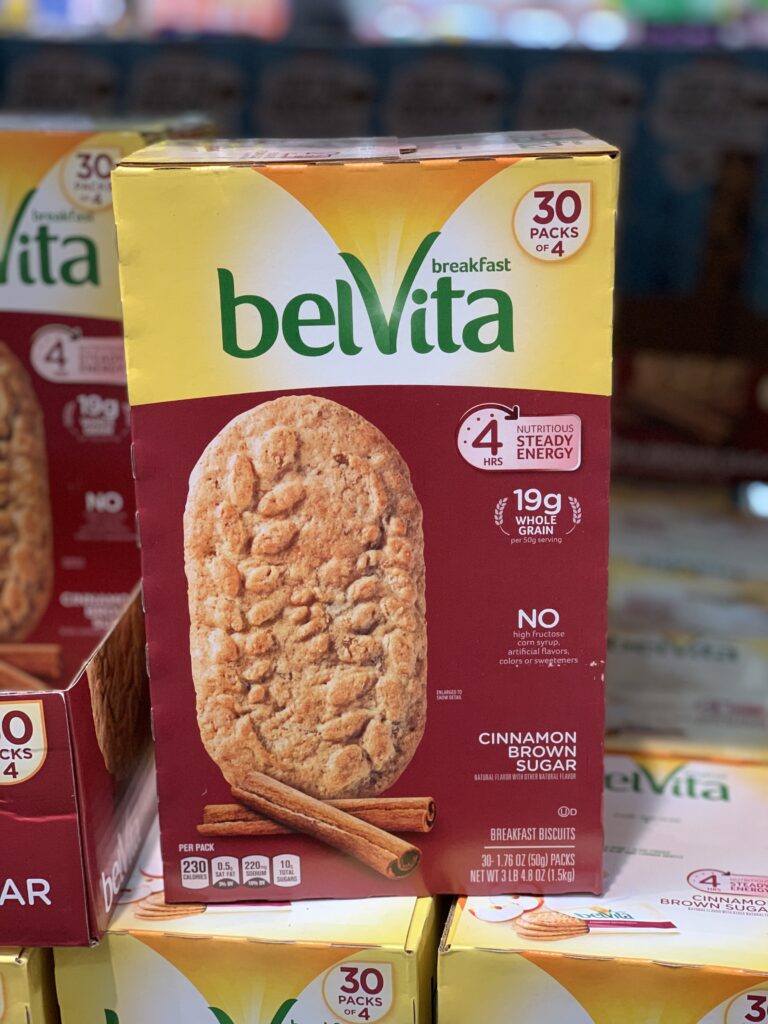 Fig Bar
The third Costco snacks for kids I love are the Natures Bakery Fig Bars. This is another healthy options for kids when they need a snack. I love these because there is no high fructose corn syrup and its all plant based. I also love that its not as messy.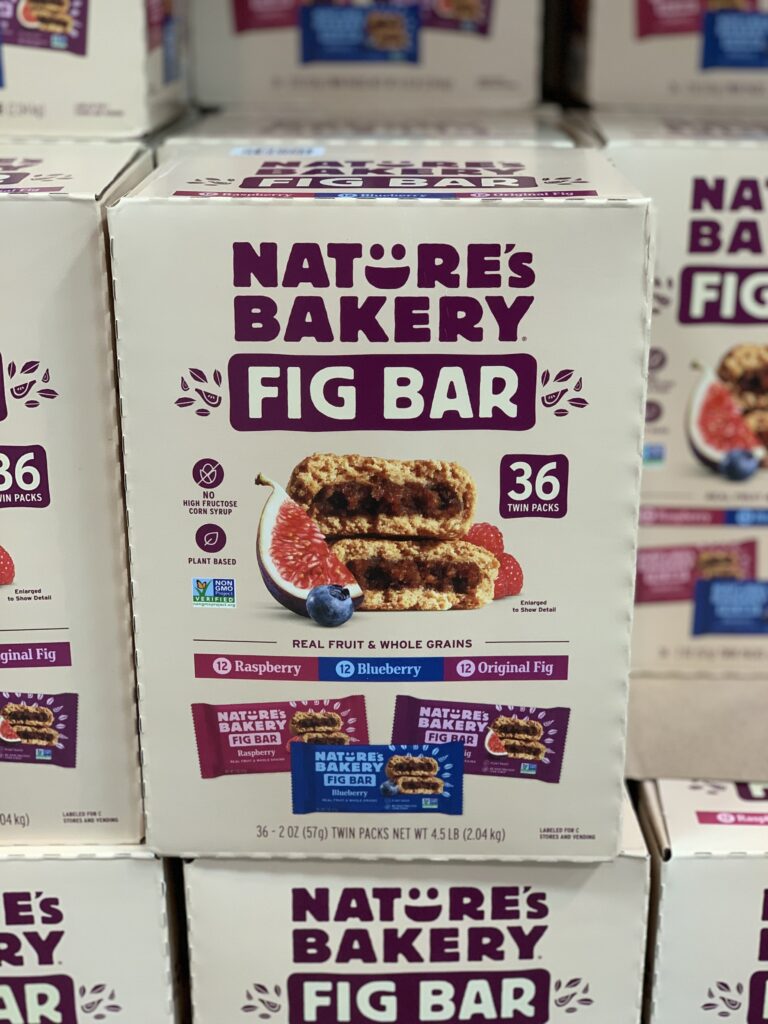 Fruit Cup (Mandarin Organes)
The fourth Costco snacks for kids I love are the fruit cups. If I'm having a lazy day or I'm running low on fresh fruit I love having these in my pantry. I always empty all the juice out before serving it to my boys. This is just another way to decrease the amount of sugar they are getting. My boys absolutely love mandarin oranges.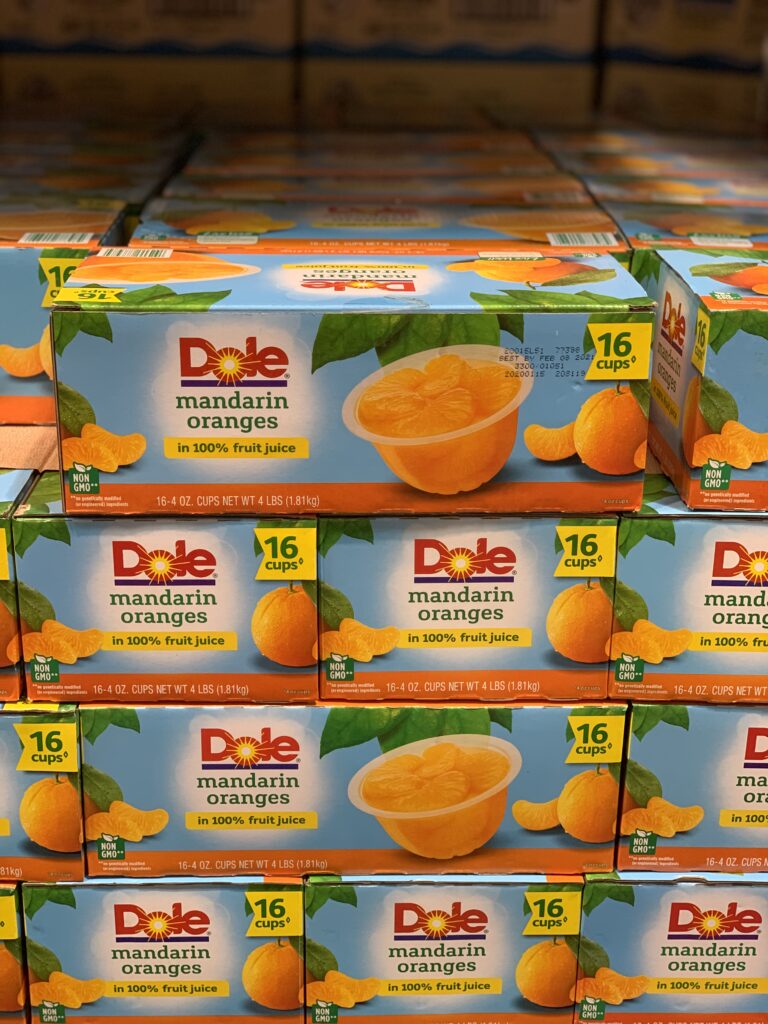 Applesauce Pouches
The fifth Costco snacks for kids that I love are the applesauce pouches. The boys have been using these since they were 8 months old. This has always been a must to have in the house. Its super easy when you're on the go or need to get some fruits in them. They love these!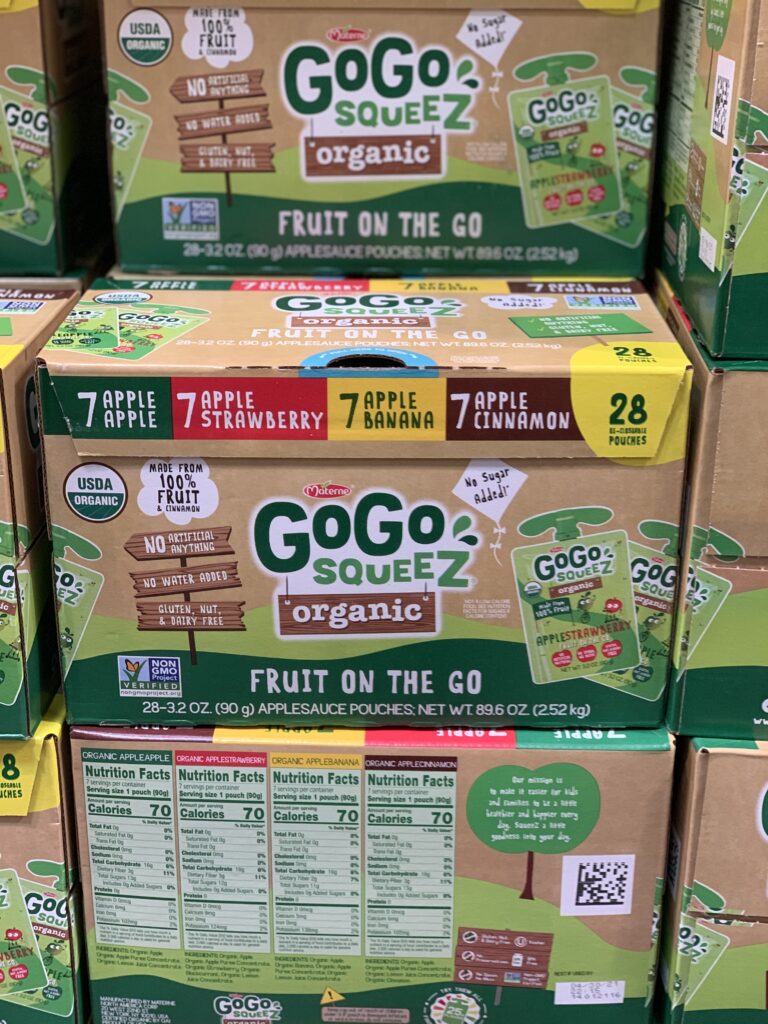 Hippeas Chickpea Puffs
The sixth Costco snack for kids that I love is the Hippeas chickpea puffs. This is a great alternative to Cheeto Puffs. I actually really enjoy eating these and so do my boys. They are made from chickpeas with a good amount of protein and fats in it. They have zero grams of cholesterol and are trans-fat free. What's even better is that they're baked, instead of fried! Great healthy snack option for you and your kiddos!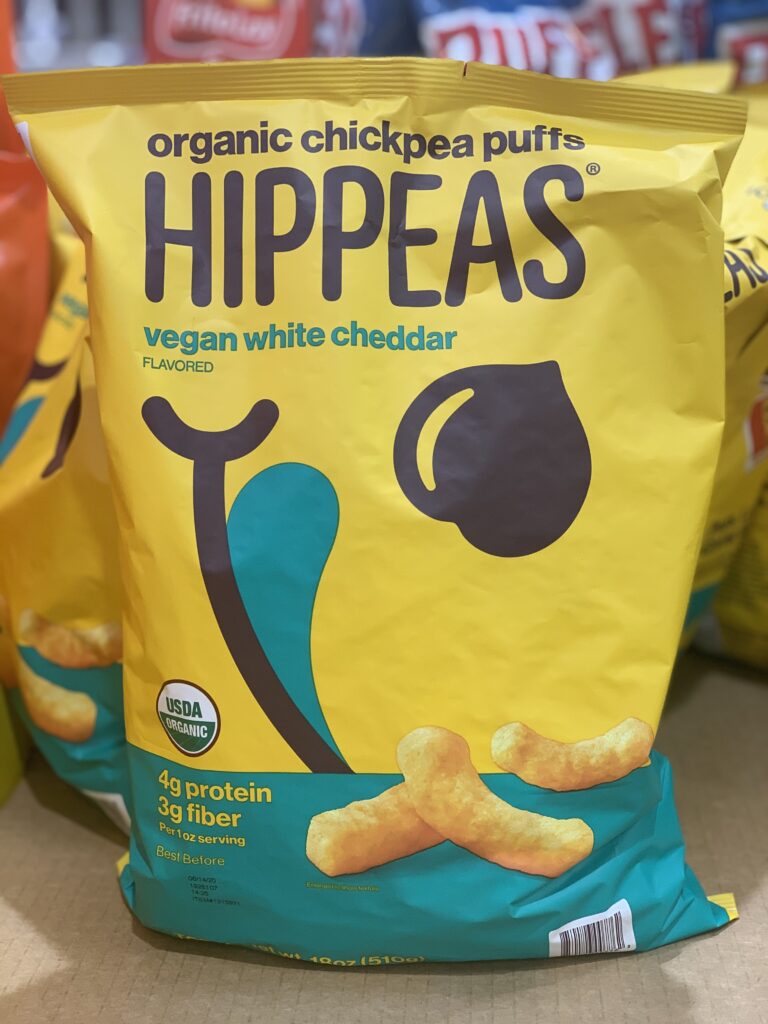 Dried Raisins
The last Costco snacks for kids that I love are dried raisins. I like to put them in their oatmeal as well as for snacks. I like this brand because they are naturally sweetened and have no added sugars. Its another easy way to get some fruits in them.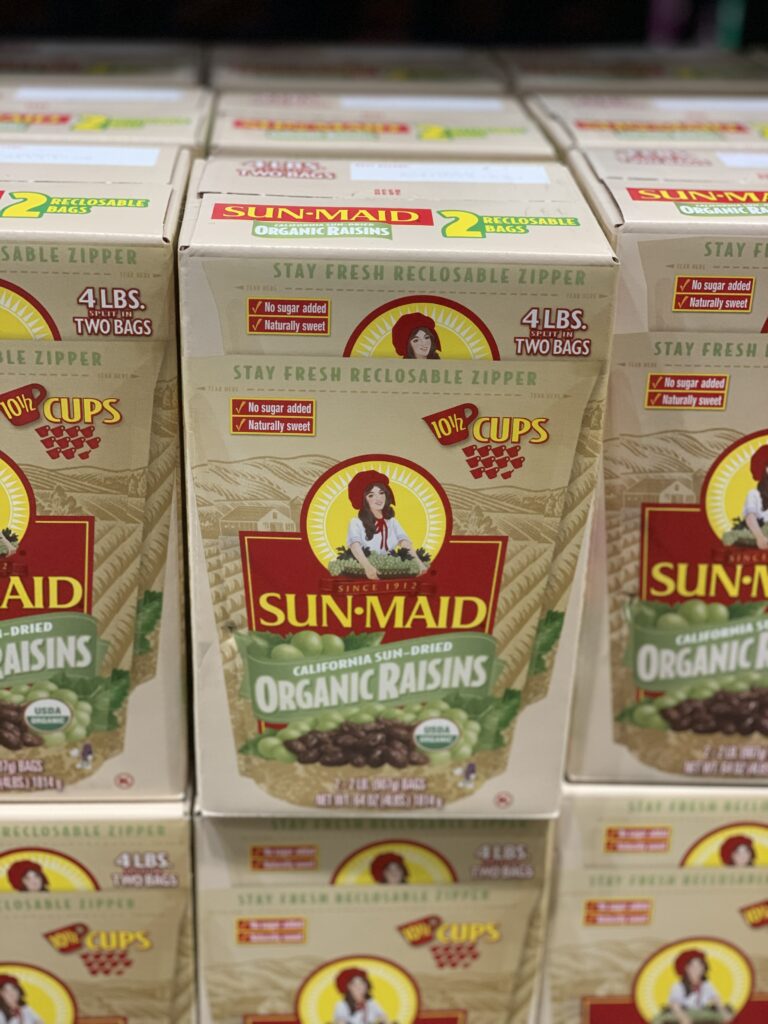 If you have any other great snack options from Costco please comment below! I would love to get more ideas for the boys!
DON'T FORGET TO PIN THESE COSTCO SNACK IDEAS TO YOUR FAVORITE PINTEREST BOARD FOR LATER.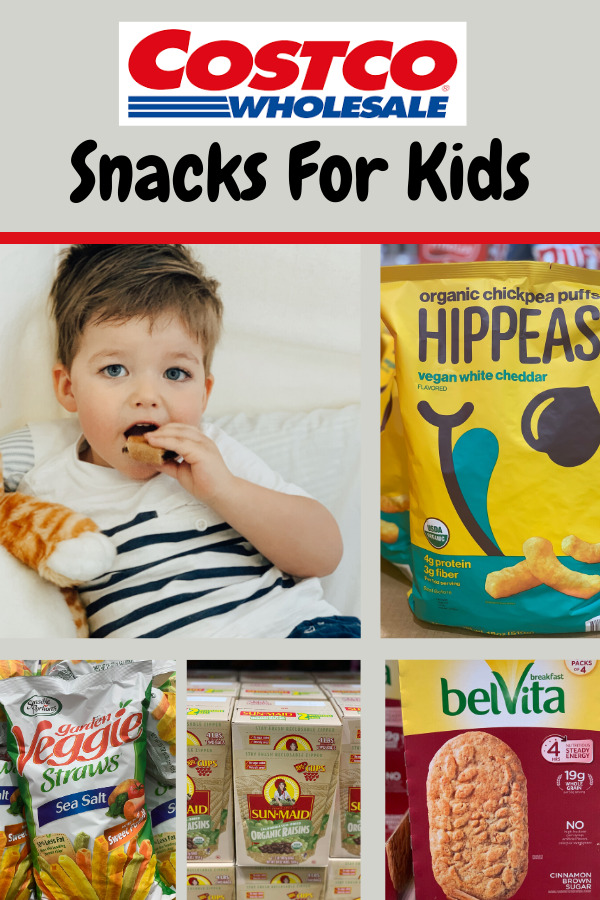 You can also check out my Costco Meals for toddlers blog post HERE.