5 Easy Toddler Meals From Costco 2019
I included five easy meals from Costco that you can feed your toddler. These meals are all very simple and easy for those days you just don't feel like spending a lot of time on lunch or dinner. Some of these meals can also be used for the whole family.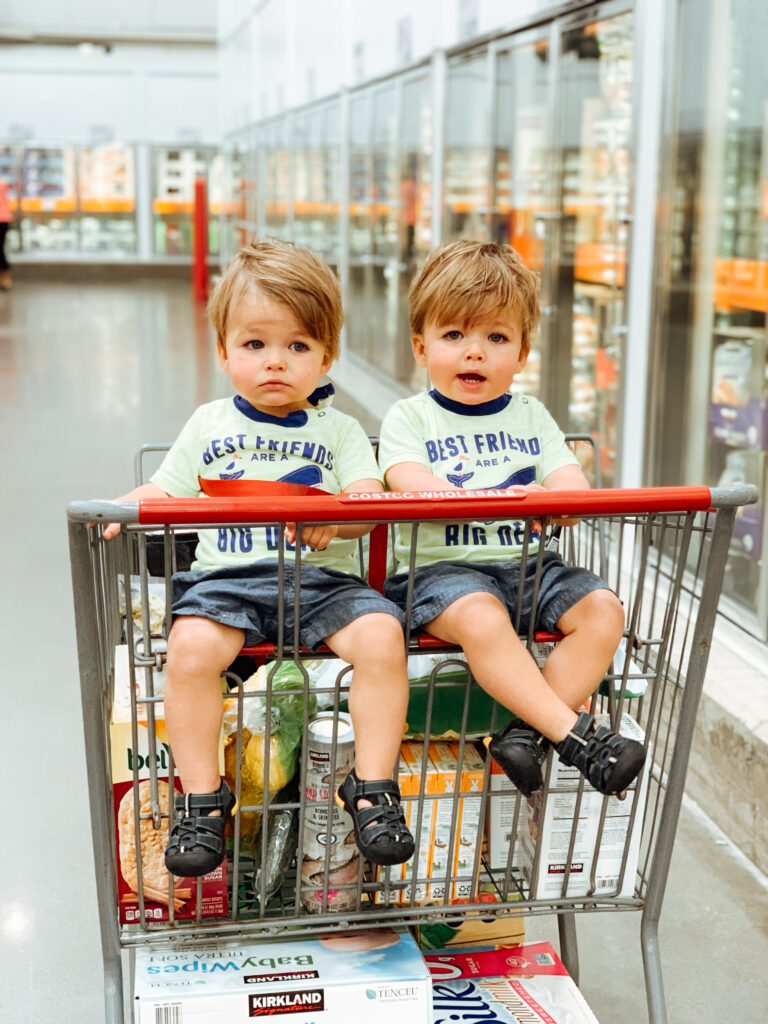 If you don't shop at Costco thats okay! I also did a blog post about some of my favorite finger foods for toddlers from Trader Joes. You can read that post HERE.
First Costco Meal: Black Bean Burger
The first Costco meal for toddlers is the black bean burger. This is such an easy go to for lunch or dinner. I warm it up in the microwave and cut into smaller pieces. If your kids are not liking it at first you can spread guacamole or ketchup on top.
Family Meal: This is a also an easy family meal as well. I make burrito bowls with these burgers. Warm them up and then mash it into a bowl with rice, avocados, tomatoes, and salsa. Its so yummy and such an easy dinner!
Price: $13.99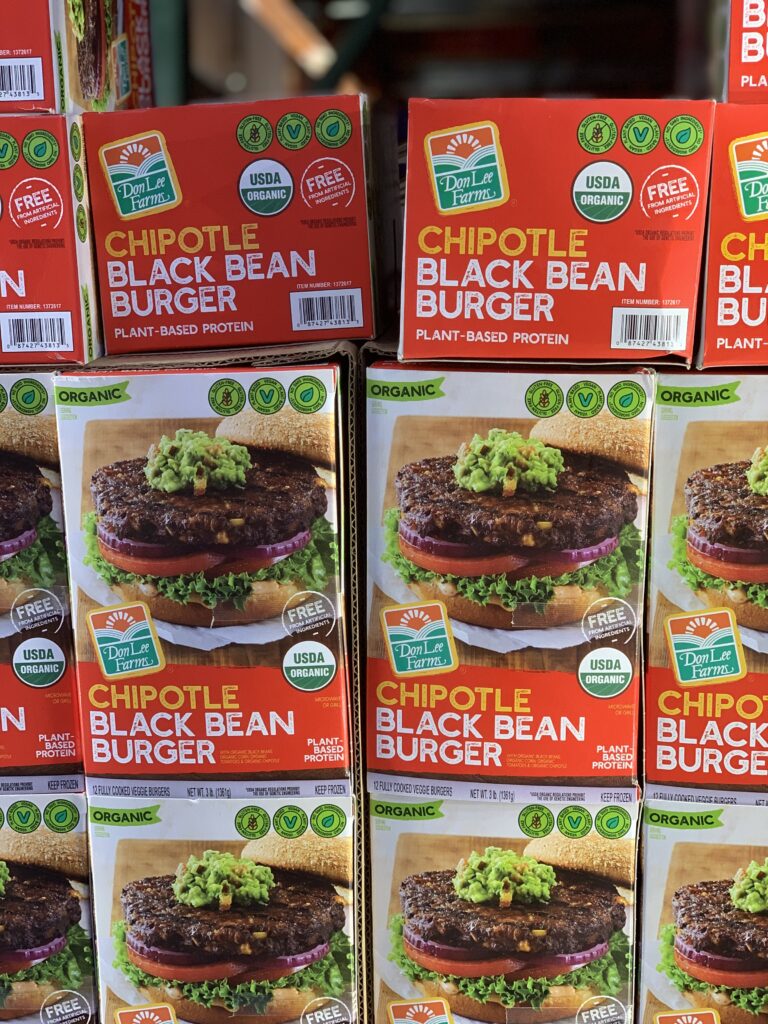 Sides
I like to have a side of fruit and a side of veggies at each meal. For this plate I used frozen peas and canned mandarin oranges. I try to only use canned fruit if I don't have fresh fruit in the house.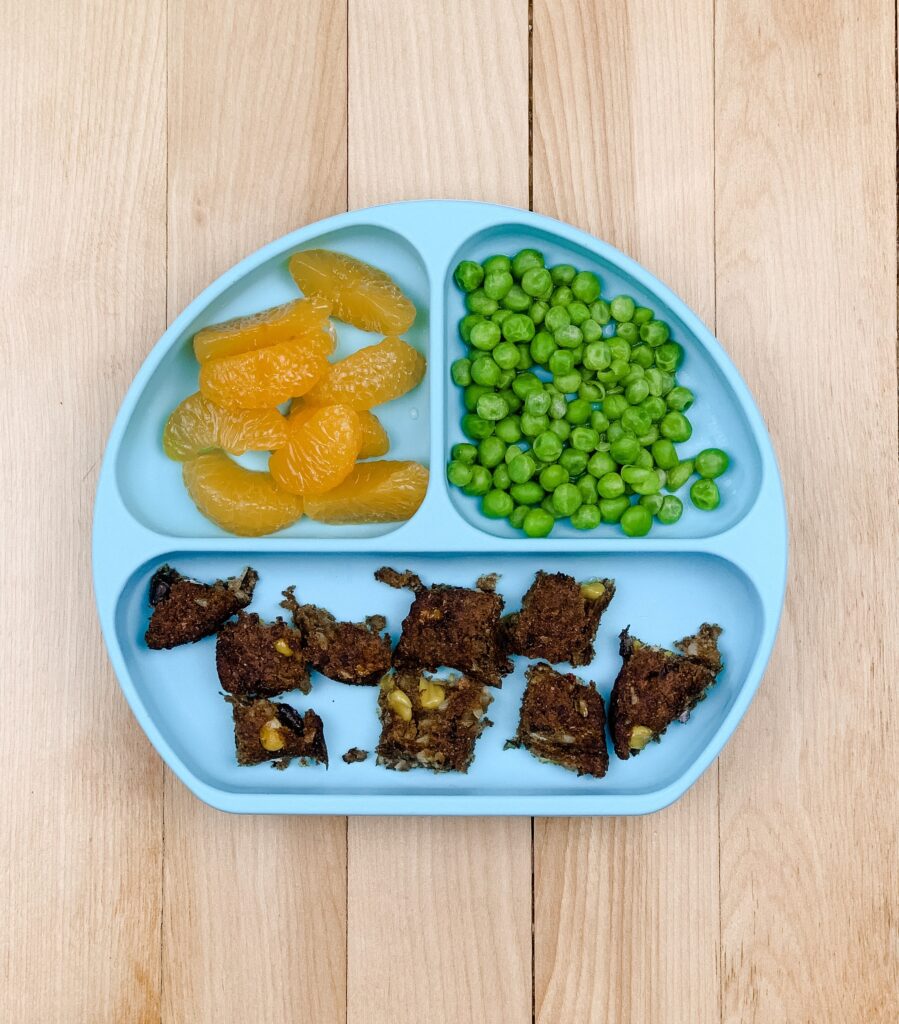 Second Costco Meal: Spinach & Cheese Ravioli
The second Costco meal for toddlers is the spinach and cheese ravioli. This is great for lunch or dinner. It comes in two packages. I like to put one in the freezer and one in the fridge to use the week I buy it. Its super fast to prepare which is one reason I love it so much!
Family Meal: This is another great idea for a family meal. You can make it with spaghetti sauce on top.
Price: $9.99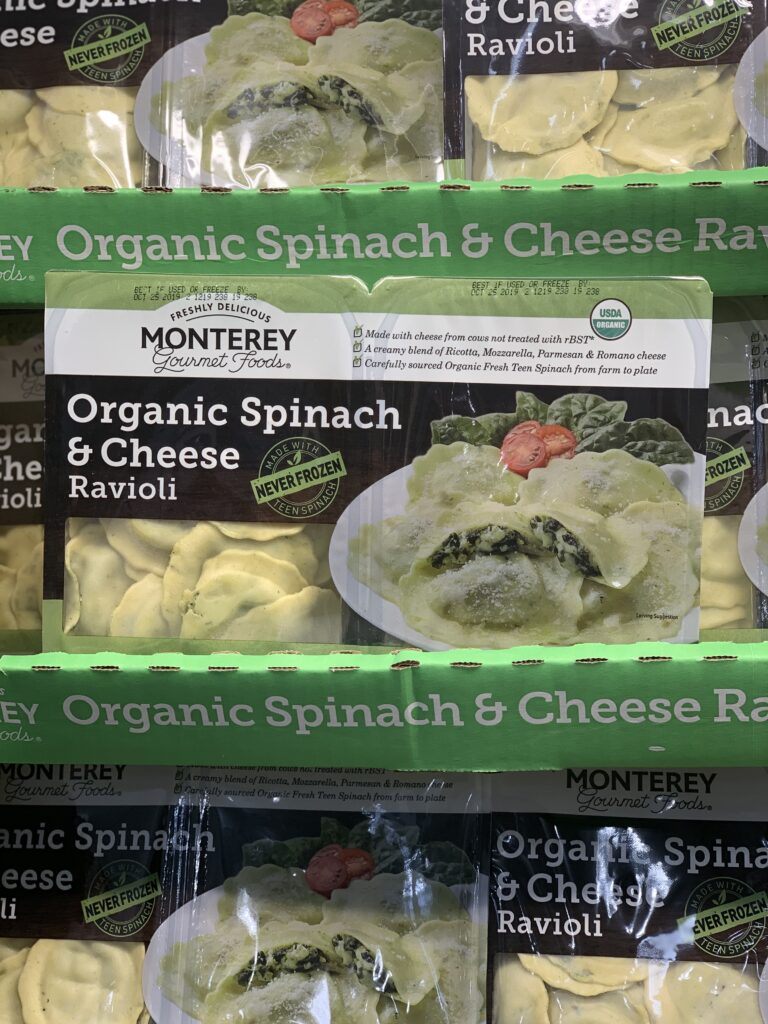 You can do a lot of different things for toppings on the ravioli, but I just used canned tomatoes. You could also do spaghetti sauce, tomato sauce, or or ketchup.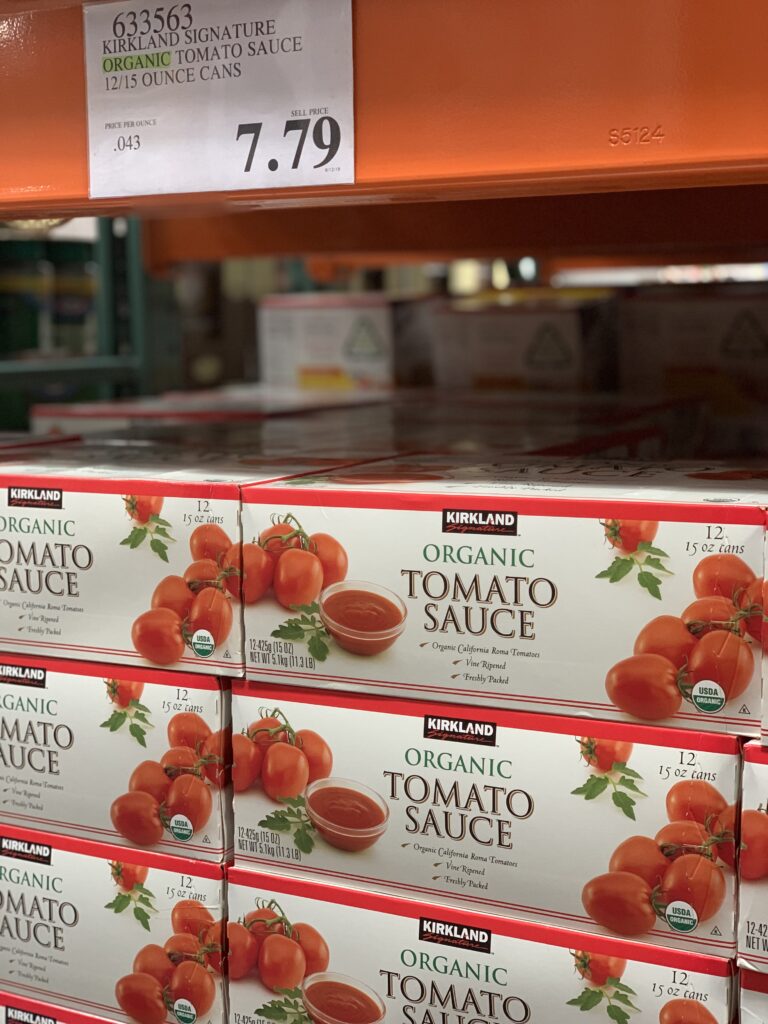 Sides
I always keep canned olives in the house because the boys love to eat them. Make sure to cut the olives into smaller slices. They also love cuties and I'll give them each one at lunch.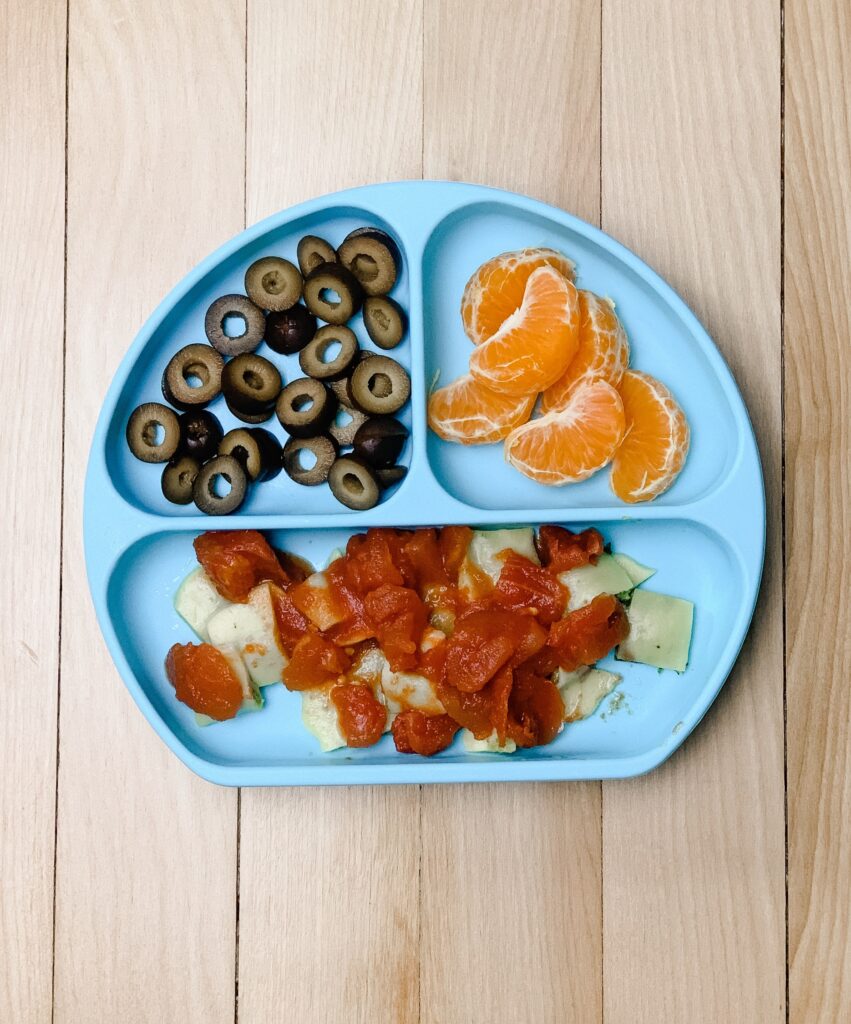 Third Costco Meal: Mac and Cheese
The third Costco meal for toddlers is the Annies Mac and Cheese. I like how its a little healthier than Kraft mac and cheese. I also like how the noodles are bigger so my boys can pick them up easily with their fingers.
Price: $12.99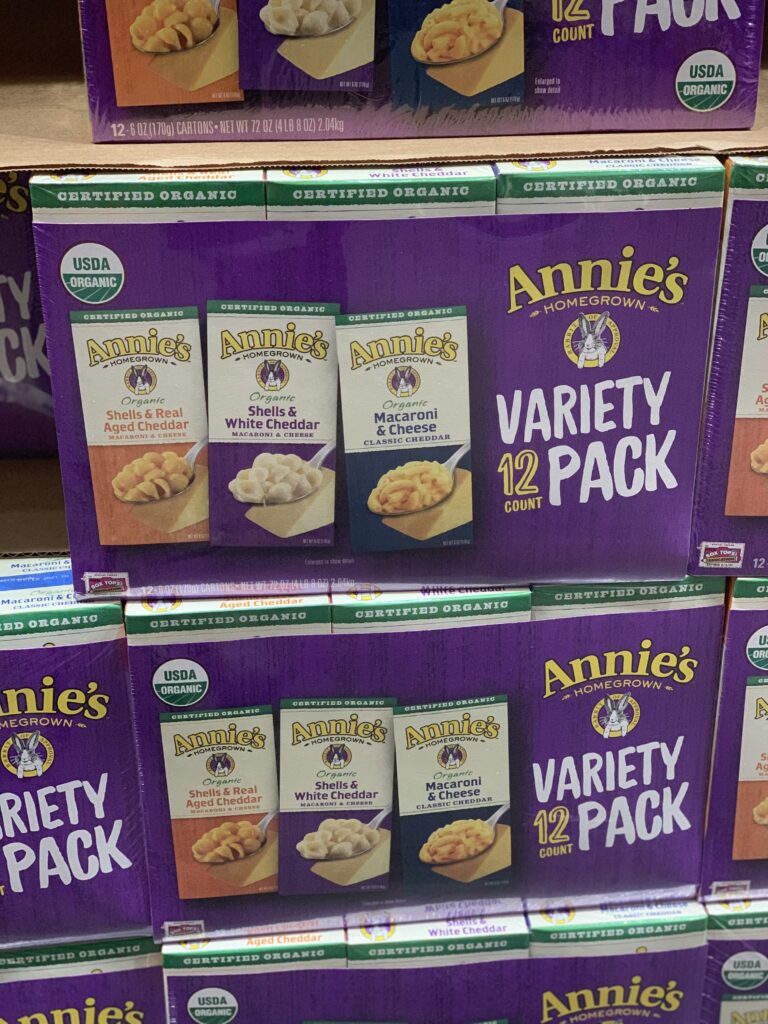 Sides
My boys love black beans and I always have them in my pantry. I like to do kidney beans or black beans as a side with lunch or dinner. One time I added cherry tomatoes with the mac and cheese and my boys loved that as well.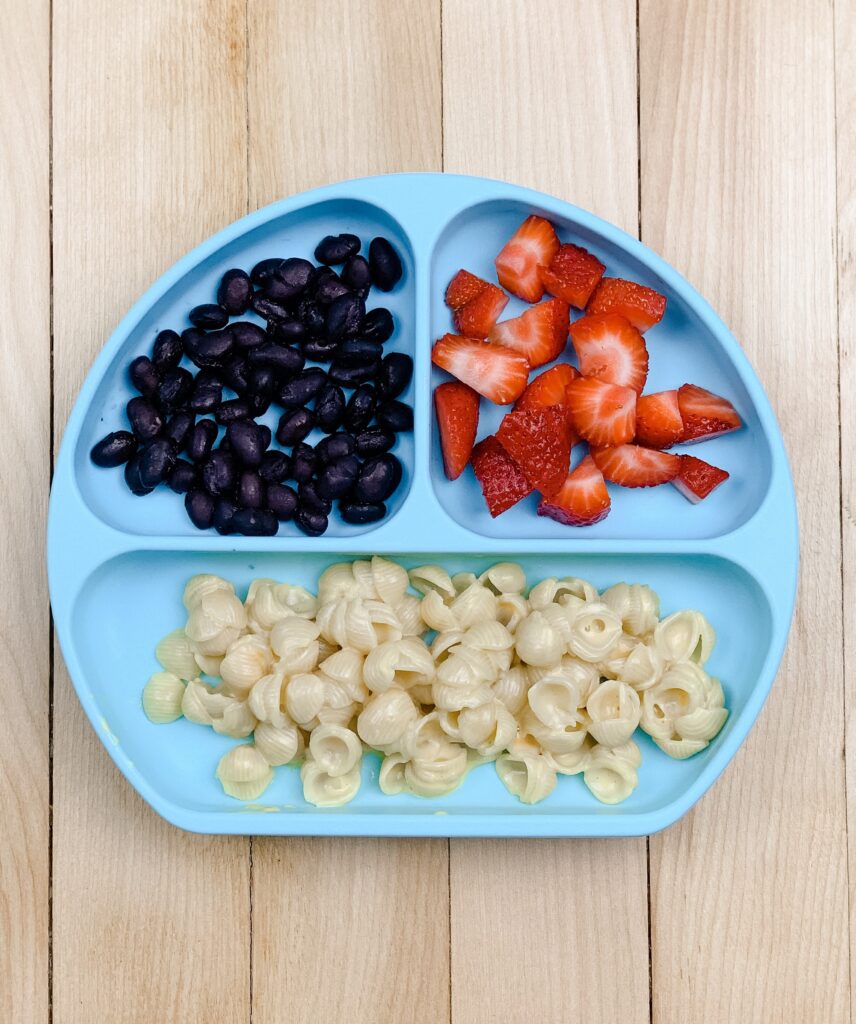 Fourth Costco Meal: Dino Nuggets
The fourth Costco meal for toddlers are the Dino nuggets. I don't like to give them nuggets all the time, but its nice to have on the days I don't have a lot of time. I also love Dino nuggets because my boys can eat them without me having to cut them into smaller pieces. They are super soft which makes it easy for them to bite into.
Price: Not Sure what the current price is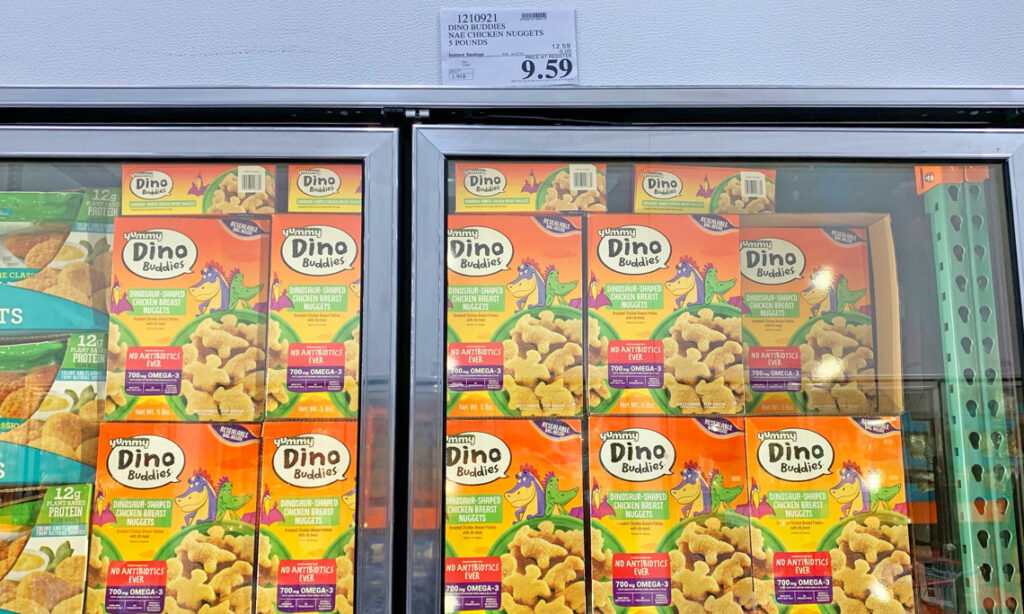 Sides
Canned beans have been another one of my favorite easy side dishes. I drain the water out, rinse them, and warm them up for 30 seconds in the microwave. Sometimes I sprinkle a little of salt on top and the boys love them! I like to keep canned pears or peaches in my pantry for the days I don't have fresh fruit in the house. I prefer to use fresh fruit if I have it!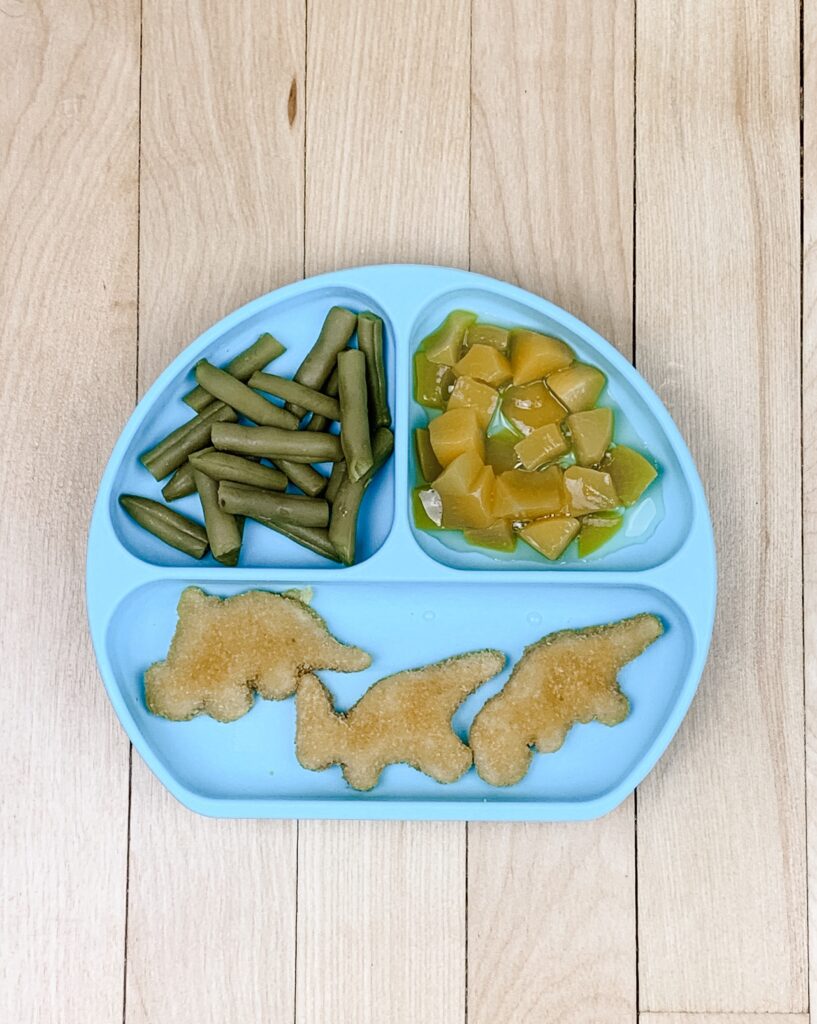 Fifth Costco Meal: Sausage Links
The fifth Costco meal for toddlers are these chicken sausage links. I love these and I ate them all the time before I had kids. This is a great and easy way to get protein in your kids diet. I just warm them up in the microwave and cut them into smaller pieces. If your kid aren't liking them at first you can add a little ketchup, but always do that as a last resort!
Price: $12.99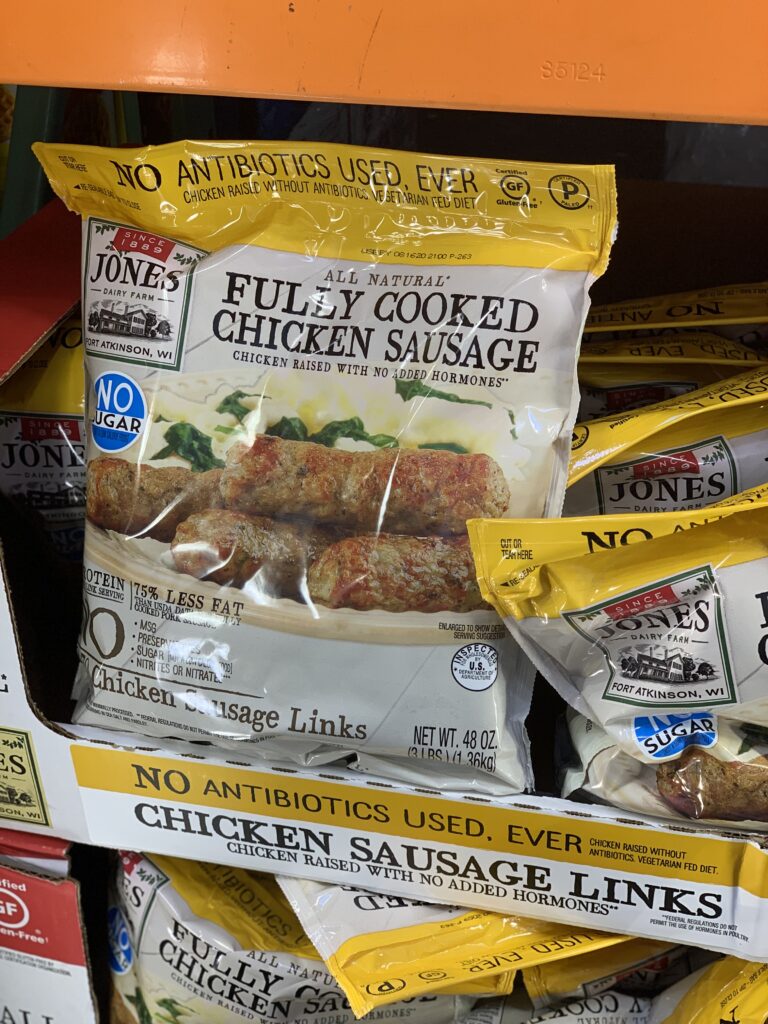 Sides
String cheese is always a great snack or a side to a meal as well. I love clementines or Mandarin oranges for fruit!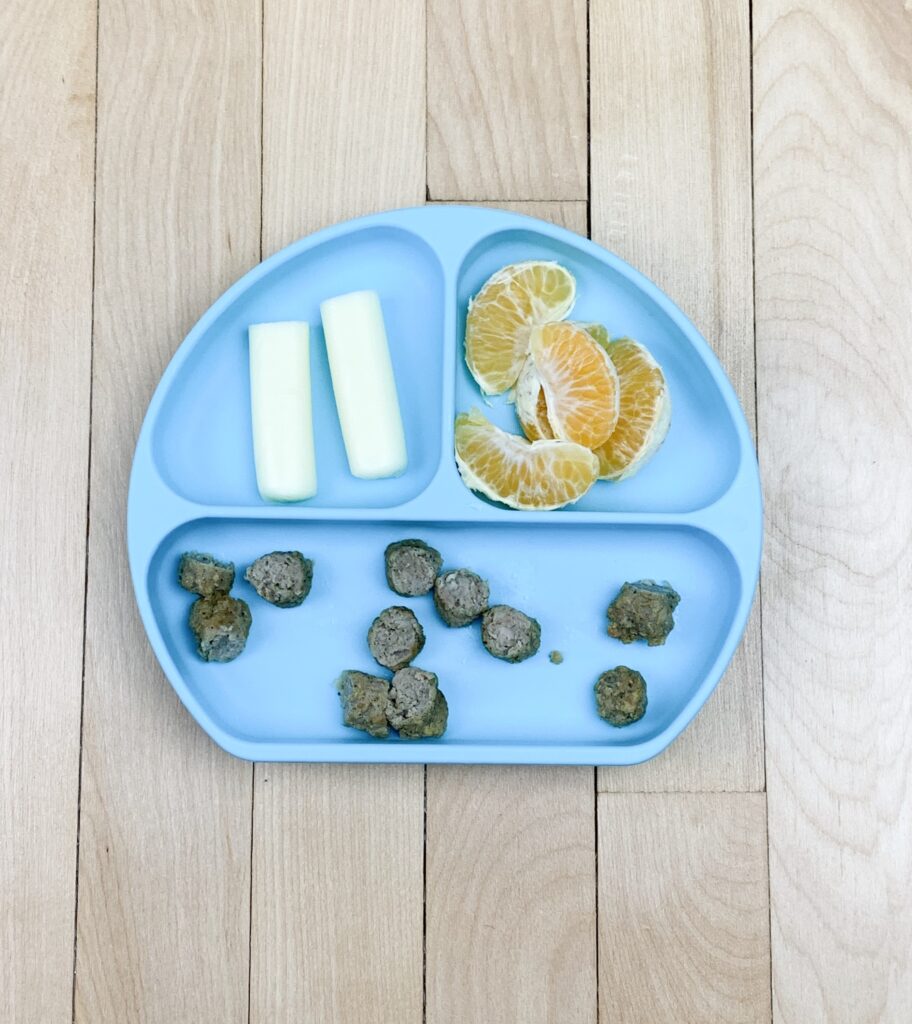 I would love to know some of your favorite toddler meals from Costco in the comments below!
DON'T FORGET TO PIN THESE TODDLER MEAL IDEAS TO YOUR FAVORITE PINTEREST BOARD FOR LATER.