Kodiak Cakes: My favorite waffle mix!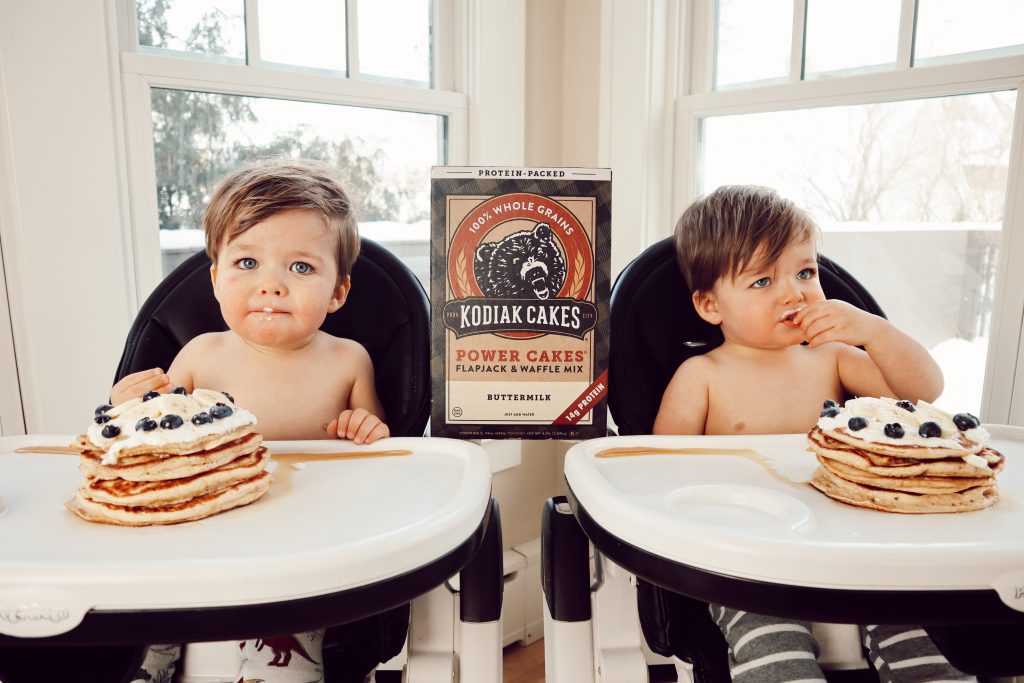 Kodiak Cakes is hands down my favorite waffle mix! Everyone always has certain items in their pantry they can't live without, well Kodiak Cakes waffle mix is that item for me! I always have it around because there are so many ways to use it. I'll be sharing some of my favorite reasons why I love it so much and some of my favorite recipes!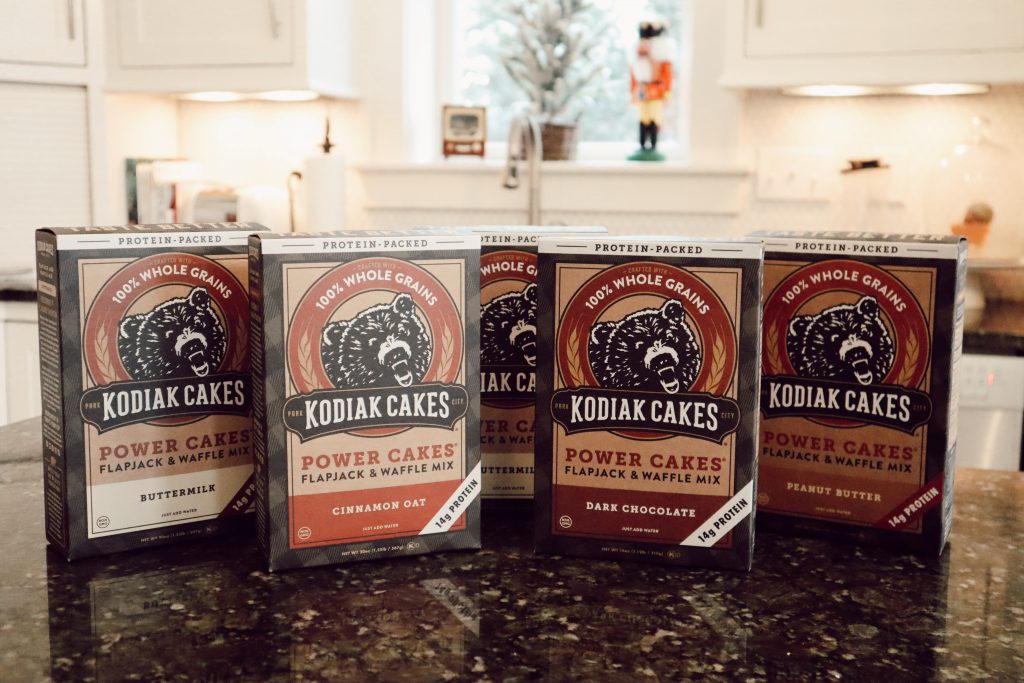 Reasons why I love Kodiak Cakes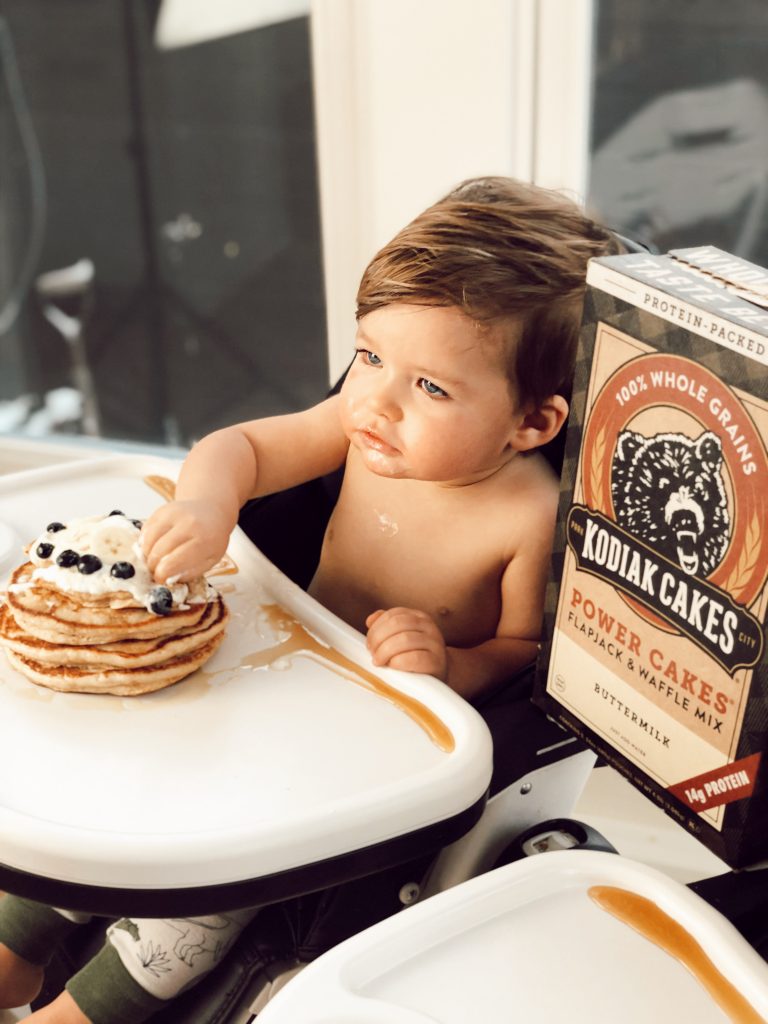 First Reason: Easy to Make
One of the main reasons I love Kodiak cakes is because of how easy it is to make pancakes/waffles. All you have to do is add water and you're done. As a busy mom I appreciate this very much and as someone who hates to cook I really appreciate how easy it is!
I also love to buy their frozen already made waffles. On the mornings when I need something quick for breakfast I pop one in the toaster and my boys love it.
Second Reason: Healthy
When looking for pancake/waffle mixes this is one of the healthiest options out there. Their mix is 100% whole grains which makes it taste better and adds in a lot of good protein. Each serving size comes with about 14 grams of protein. Protein is hard to get into a child's diet, so I love feeding this to my boys knowing they will be getting a good amount.
The mix also includes a lot of B vitamins as well as antioxidants to give you energy that will last. I know when I used to eat a bowl of cereal for breakfast I would be hungry and tired an hour later. Kodiak cakes mix gives you the energy to make it through the day, which I need raising twin boys!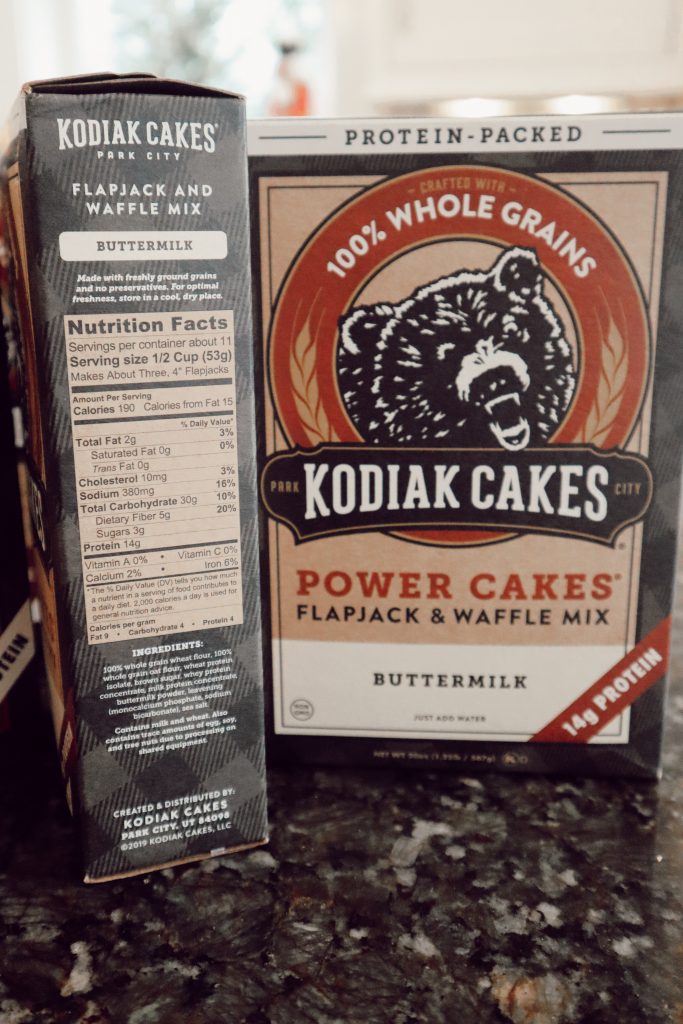 Third Reason: You can make more than just waffles
Another reason I love Kodiak Cakes mix is being able to make other recipes besides waffles. I love to make banana muffins with their buttermilk waffle mix. I also love using their dark chocolate waffle mix to make cookies whenever I'm having a sweets craving.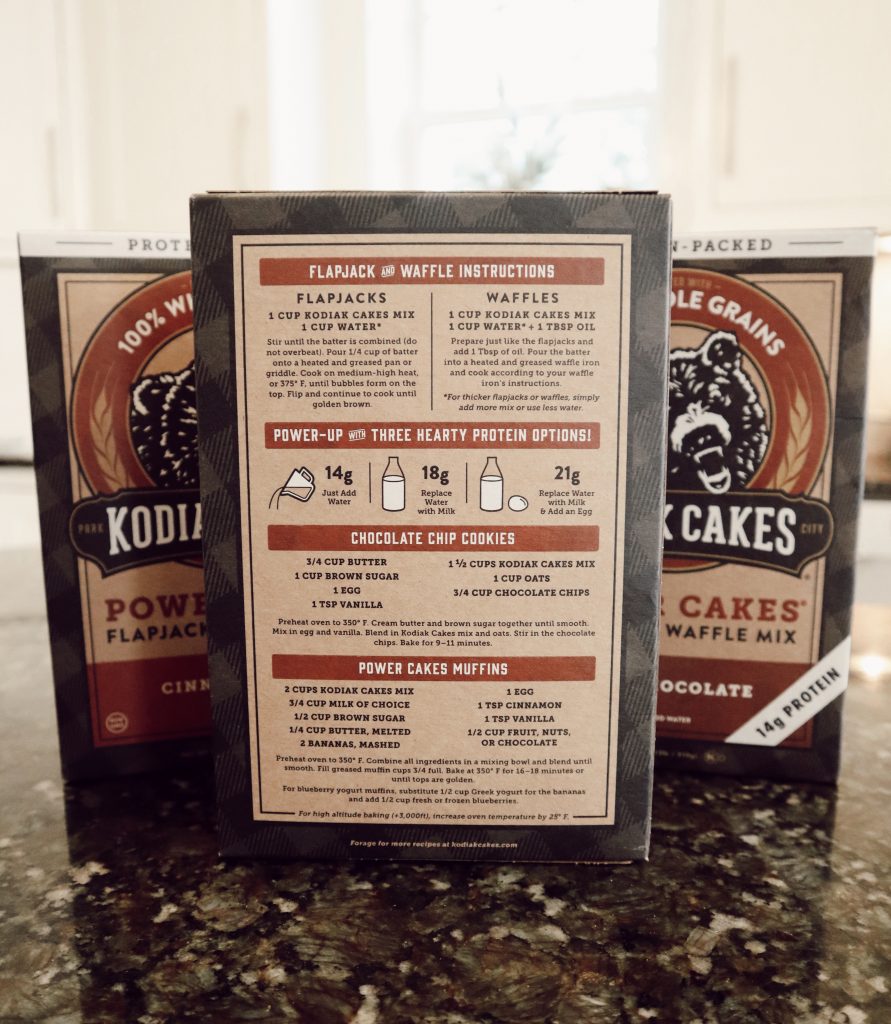 I really don't like to bake and because their mix is so easy to use, the recipes are super easy. You can check out their website to get some other fun recipes for cakes, cookies, muffins, etc.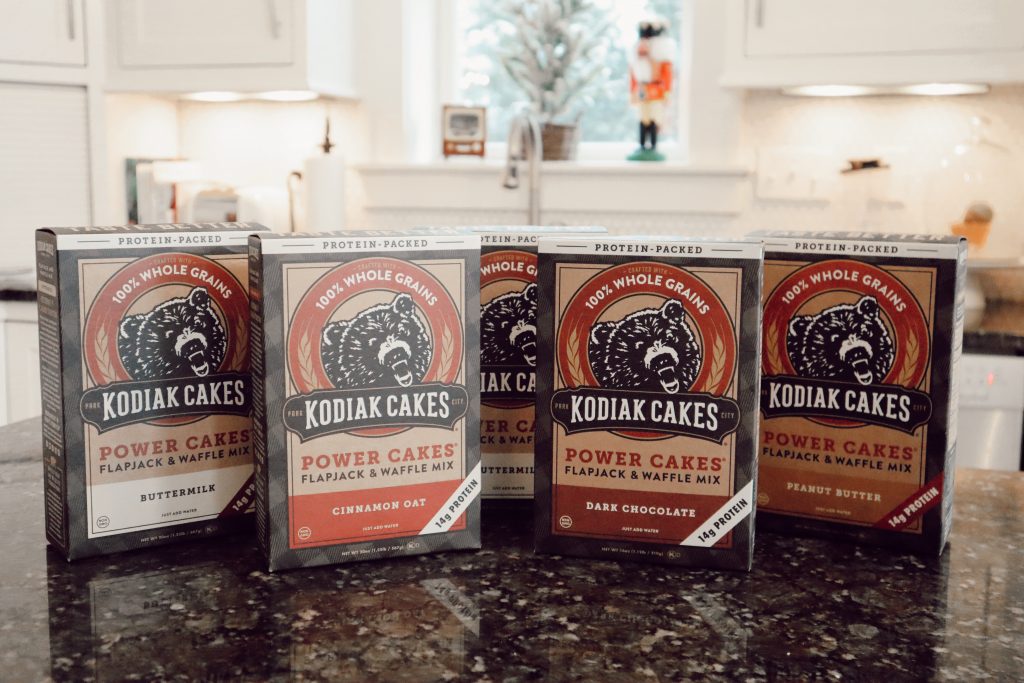 Last Reason: Memories and Traditions
Using kodiak cakes has become a tradition in my home. My late husband loved waffles more than anything. When I bought our first Kodiak Cakes waffle mix it was gone in a couple days. He loved how easy it was and how good it tasted. The box never lasted long with him. We started a tradition where we made waffles every Sunday after church. It was one of his favorite things to do and look forward to.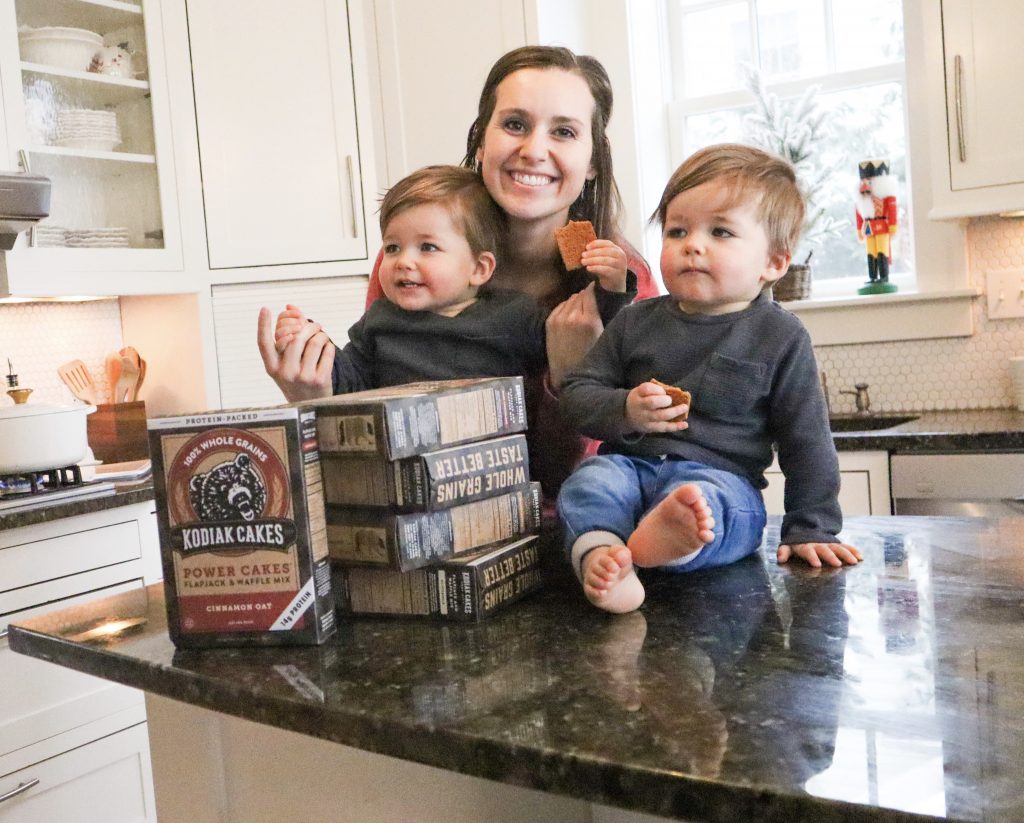 The tradition still carries on and I think of him every time we make our Sunday waffles. We call it "Second Breakfast" because we make them in the afternoon after church. The boys are just like their dad and can't get enough of them! They love the waffles and would eat them for every meal if we let them.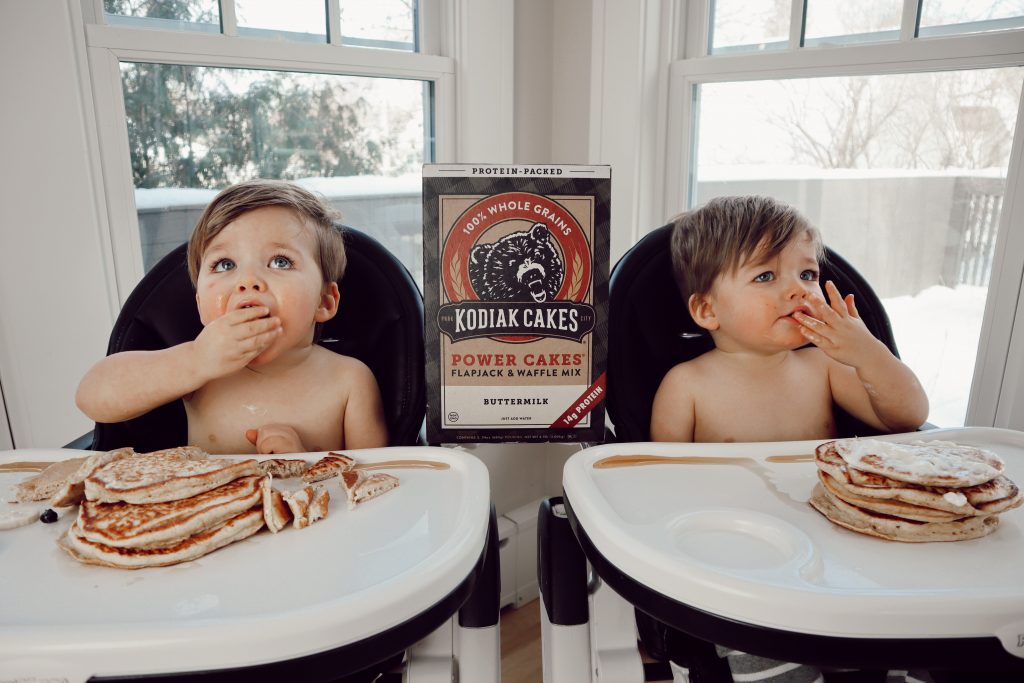 DON'T FORGET TO PIN THIS WAFFLE MIX TO YOUR FAVORITE PINTEREST BOARD FOR LATER.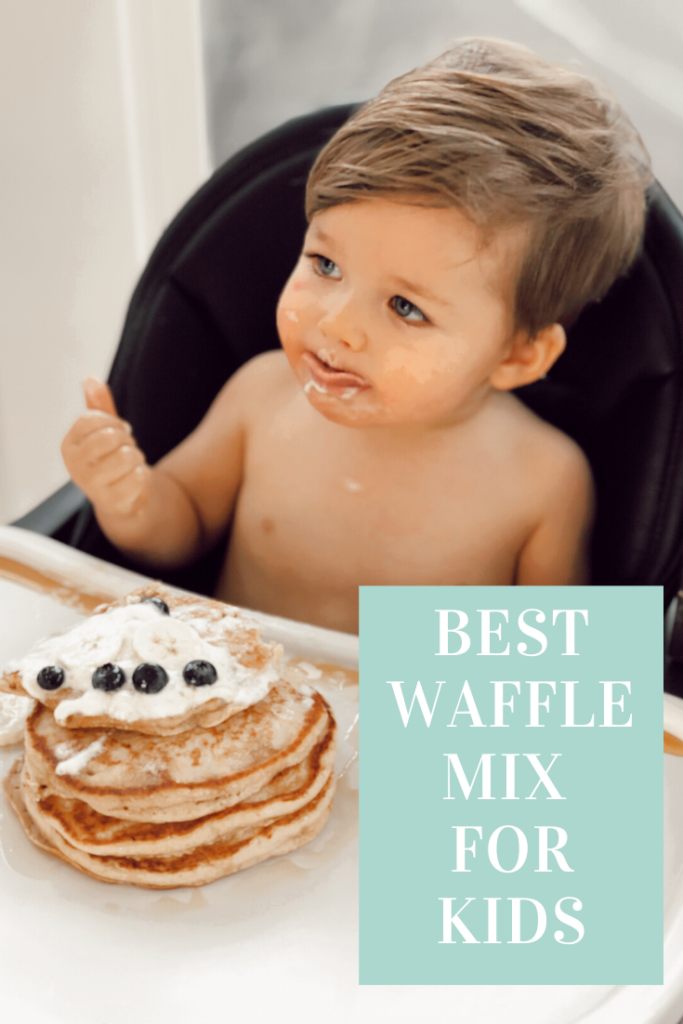 My Favorite Recipes using Kodiak Cakes Mix
Banana Muffins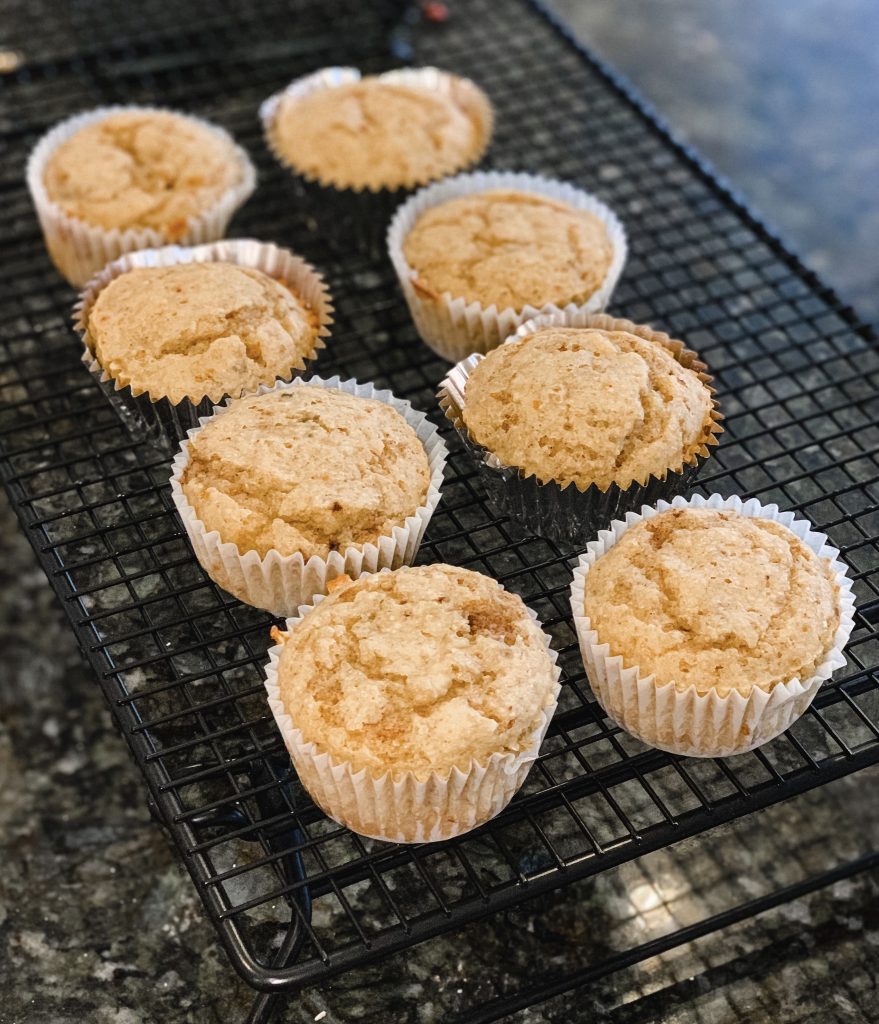 Ingredients
2 cups Kodiak Power Cakes- Protein Packed FlapJack and Waffle Mix
1 tsp cinnamon
1/2 tsp baking soda
1 egg
1 cup milk
1 tsp vanilla extract
2 bananas, mashed
3 tbs honey or pure maple syrup
1/4 cup melted coconut oil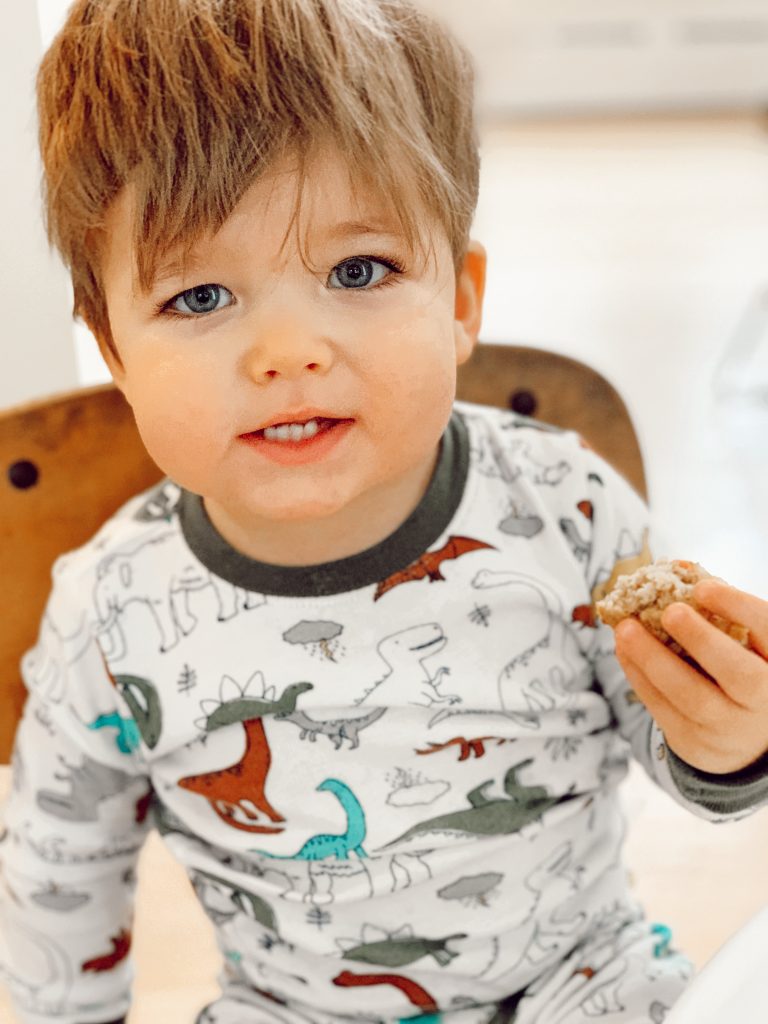 Instructions
Mix Kodiak Cakes mix together with baking soda and cinnamon in a large bowl. Add milk, egg, vanilla, honey and mashed banana. Mix together. Stir in melted coconut oil.
Pour into muffin tin lined with cupcake liners. Bake at 350 for 15-18 minutes or until a tooth pick inserted comes out clean! Do not over cook.
**CLICK HERE TO SEE THE FULL RECIPE
Chocolate Chip Cookies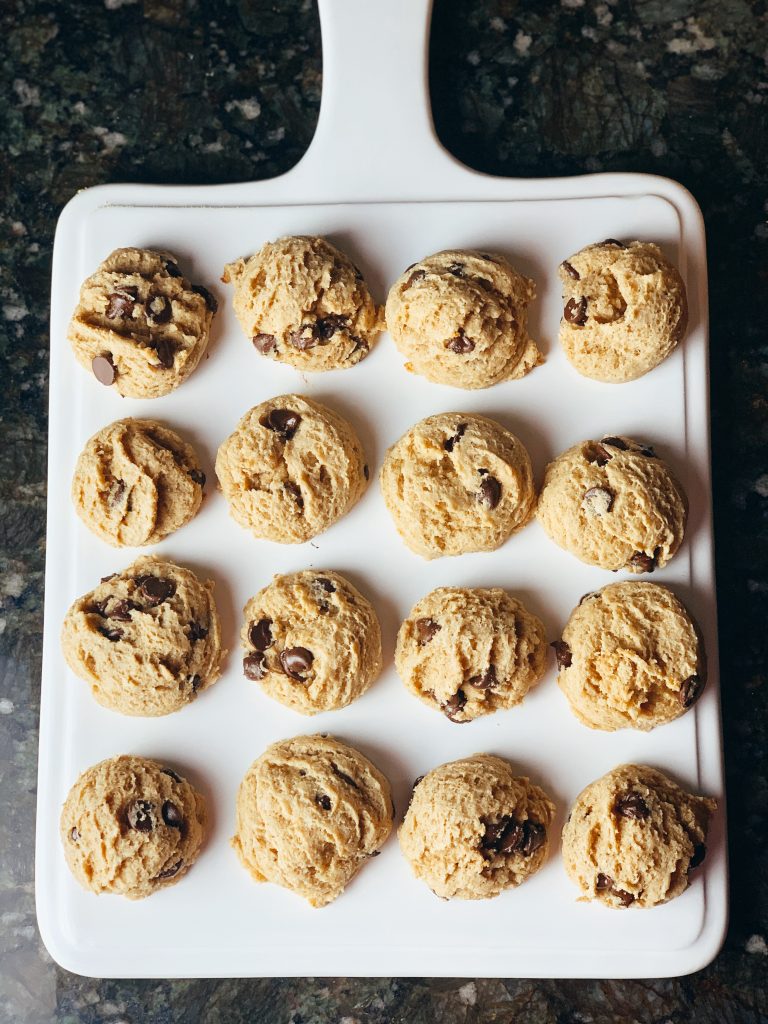 Ingredients
2 cups Kodiak Cakes Power Mix
1/2 tsp baking soda
1/4 tsp salt
1 egg
2 tbsp Greek yogurt, plain
1/3 cup honey
1/4 cup coconut oil, melted
1 tsp vanilla
1/4 cup chocolate chips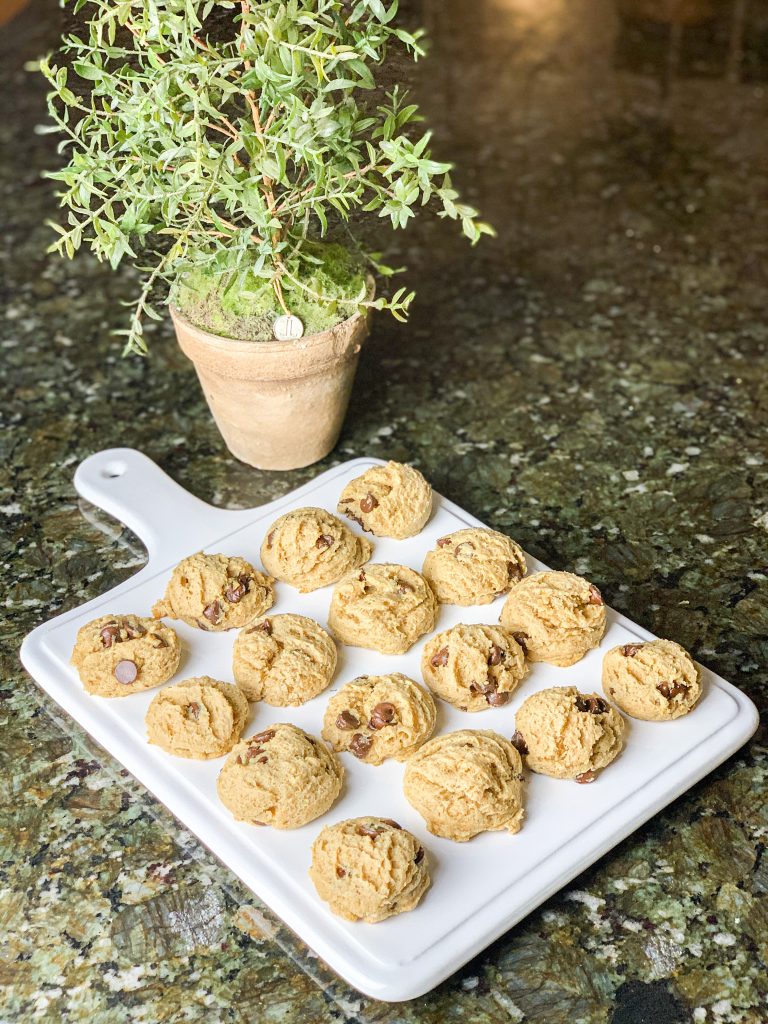 Directions
Preheat oven to 350F.
In a large bowl, mix together Kodiak mix, baking soda, and salt. Add egg, yogurt, honey, coconut oil, and vanilla; stir until combined.
Fold in chocolate chips (or place on cookie after you scoop them out).
Using a cookie dough scoop or small spoon, scoop dough onto a baking sheet (they don't spread too much so you don't have to leave too much space between cookies).
Bake for 7-10 minutes.
Nutritional Information (1 cookie): 65 calories, 3g fat, 8g carbs, 2.5g protein
****Click here to see the full recipe
DON'T FORGET TO PIN THIS KODIAK CAKE COOKIES TO YOUR FAVORITE PINTEREST BOARD FOR LATER.