Is Walt Disney World worth it during Covid-19?
I recently got back from my trip to Walt Disney World during all the Covid-19 restrictions and wanted to give my honest feedback about the trip. I'll tell you how things are different than normal, how they kept you safe, and if its worth going right now.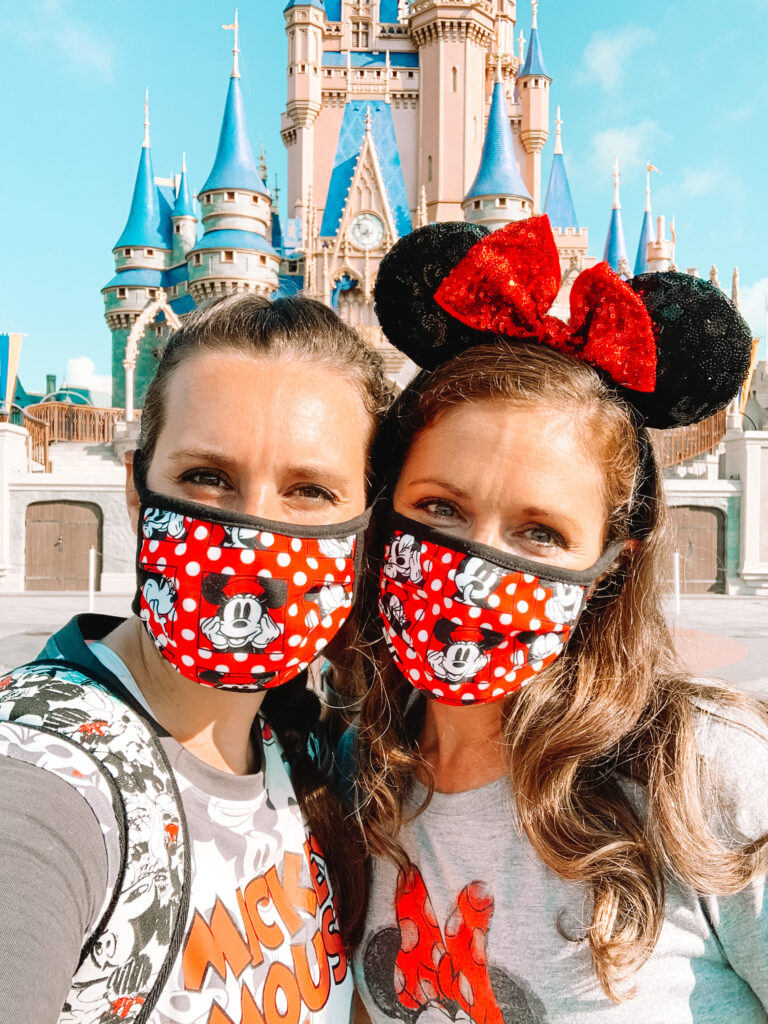 If you want to see the last Disneyland trip I took before Covid-19 click HERE.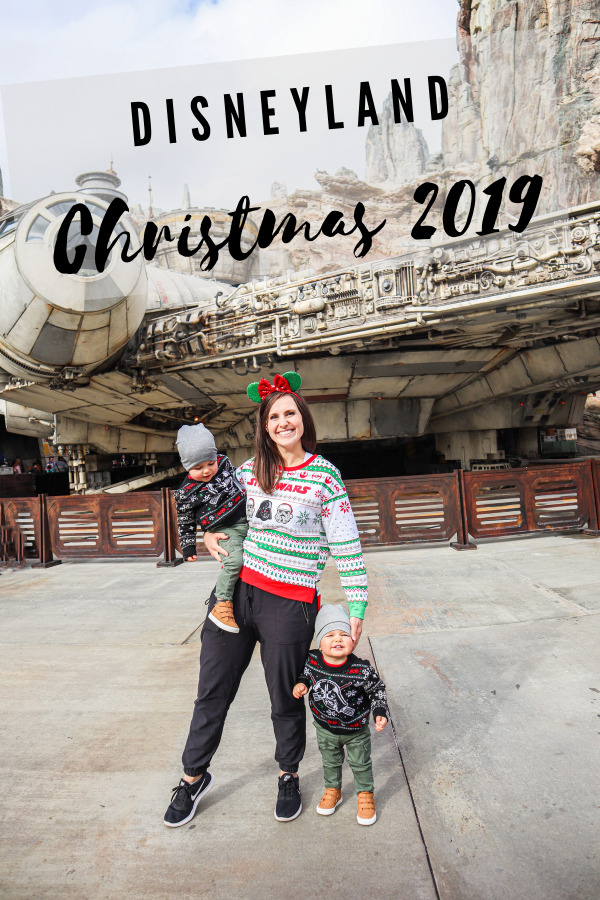 How is Disney World different with Covid-19?
I've been to Disney World many times before and this was a whole new experience for me. It still had that Disney magic and excitement, but there were some different things. Even the Disney veterans were confused and learning as they went. Here are a list of things that are different with the Covid-19 restrictions.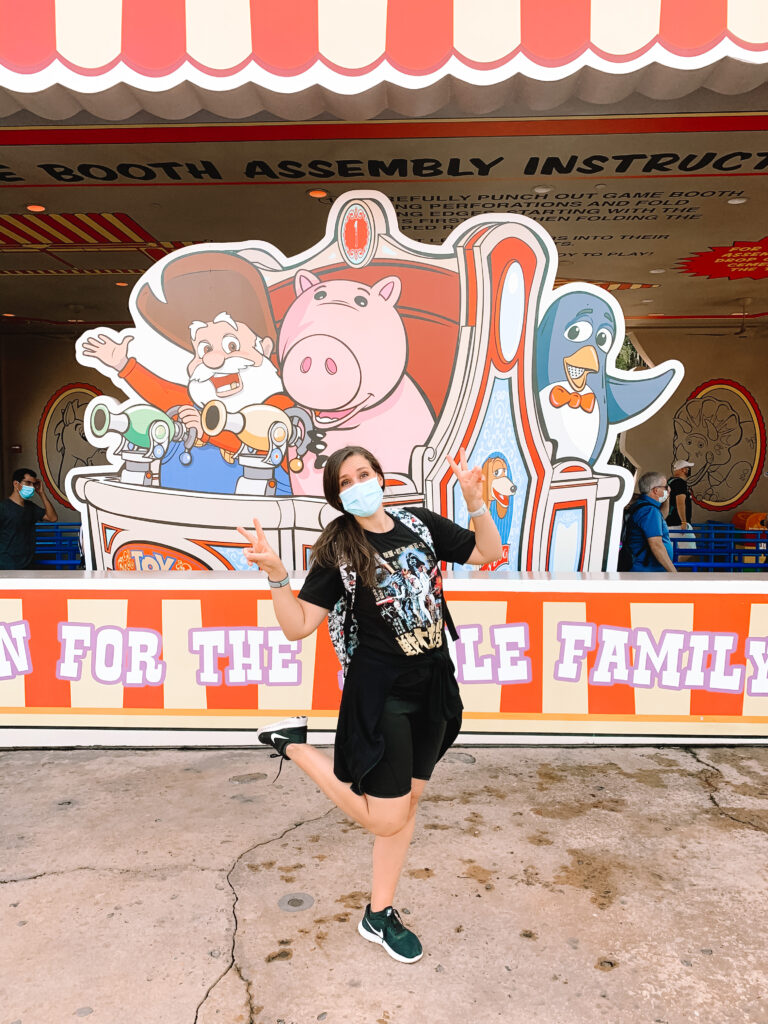 You have to reserve your trip: To enter a park, both a park reservation and valid admission for the same park on the same date are required.
No park hopping: They did not allow you to go to different parks through out the day. When we were planning our trip we had to assign a park to the day we would be there. You can not change that once you get there so make sure you plan ahead. This was hard not to have because if you are there for a short amount of time you won't be able to visit all the parks.
No fast passes: This was the biggest bummer out of all the changes. After this trip I realized how much fast passes make your Disney experience so much better. In order to make lines social distancing safe they had to use part of the fast pass lines. So prepare to wait in lines a lot which was another reason I'm glad I didn't bring my boys. There is no way they would have waited in a 40 minute line. The shortest I waited in a line was 20 minutes and the longest I waited was 80 minutes for splash mountain.
No character meet and greets: In order to keep everyone safe they stopped meet and greets with characters. The characters were still around and they were super clever with how we were able to still see them. The characters would be up on balconies or in the distance behind a fence! It was cute and helped keep that Disney magic.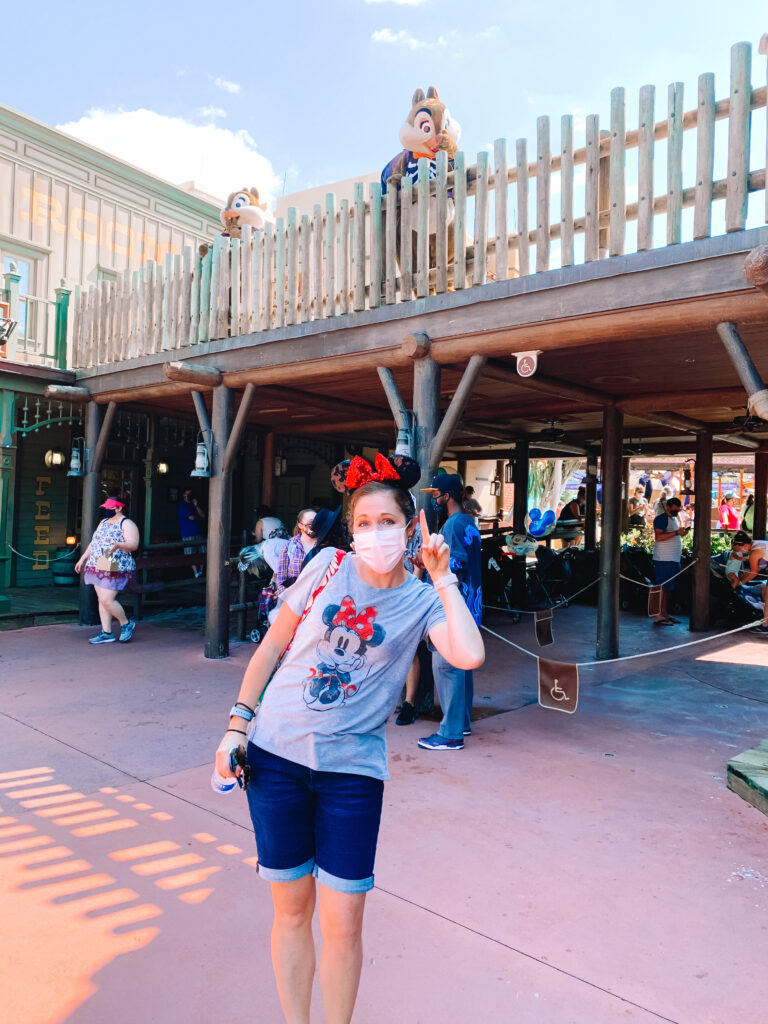 No parades or shows: This was also really sad because Disney is known for their amazing parades and shows. We were really missing the shows the day we were at Hollywood studios. This always adds to your Disney experience and its always a nice break from waiting in lines.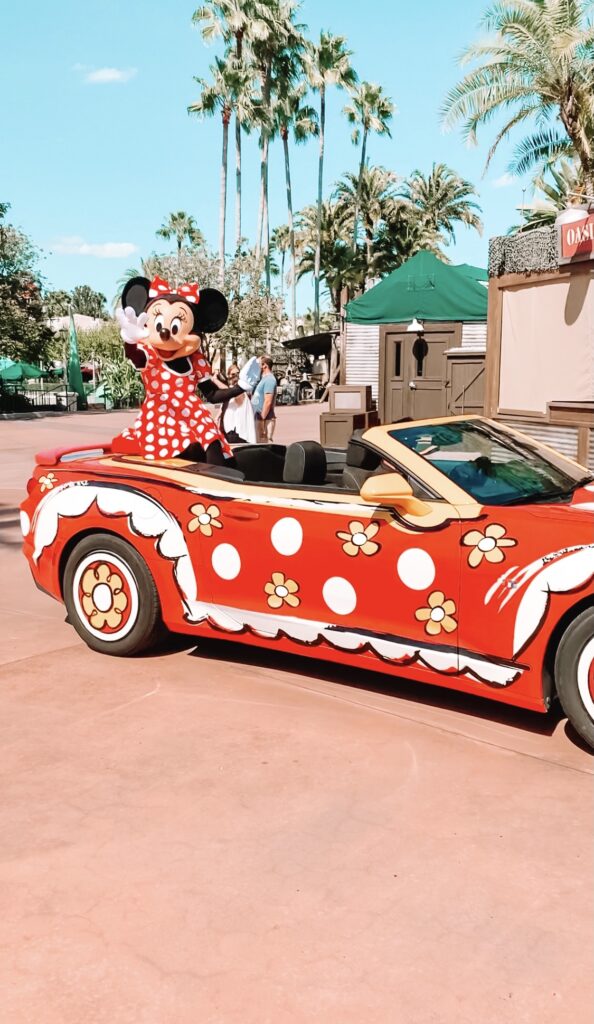 They did have these mini parades at random which were so cute. You never knew when they would happen and it was always a pleasant surprise. They would have the characters in a car or walking down the middle of the street.
Park hours are shorter: The park hours are different than normal so make sure you check that out before you start your day. They close early which made it hard to fit everything in for one day. Just know you might not see everything you want, so choose carefully.
No magic hours: Normally when you stay at a Disney resort you get extra magic hours, but they have stopped doing that as well. This was also a bummer because this can make your trip extra magic when you get in before other people.
Disney World Covid-19 Safety Measures
I have to say I felt safer at Disney World than shopping at Walmart. I was never worried about Covid-19 while I was there and they did a great job. Here is a list of things they did to make sure we were all safe during in the park.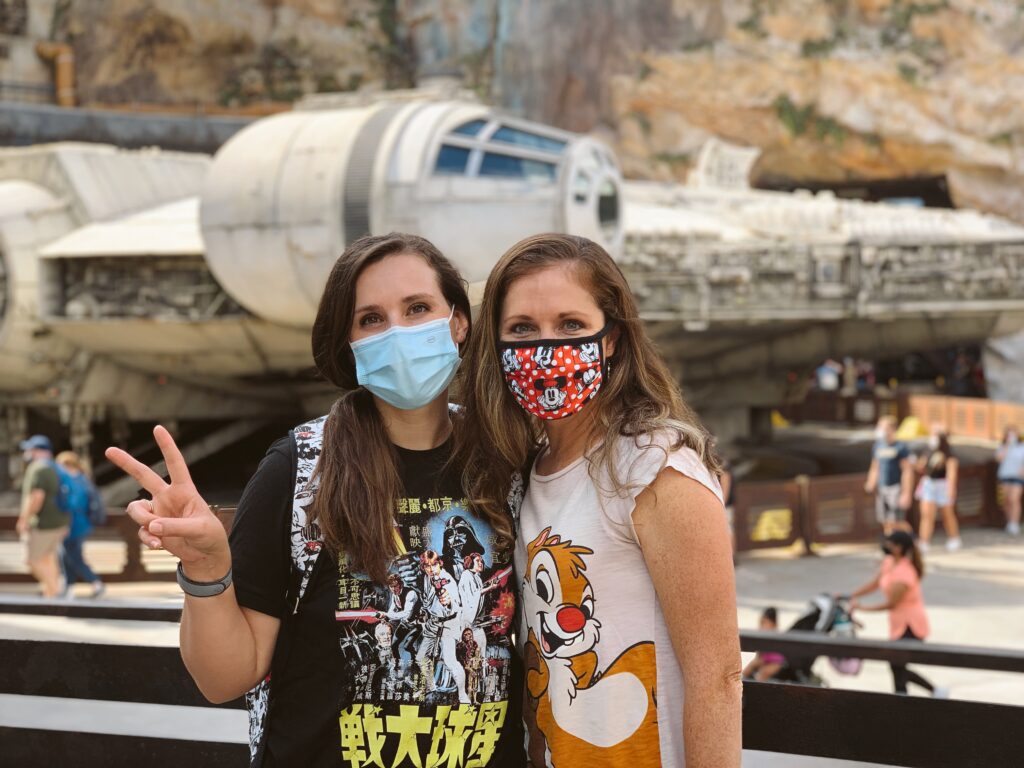 Face coverings at all times: This was only hard to do because it was so dang hot while I was there. If you decide to go when the weather is cooler I don't think it would be as bad. All mask were required for ages 2 years old and up. I do know that if I brought my boys they would have never worn it that long. If you have little kids this could be a struggle to keep the mask on all day.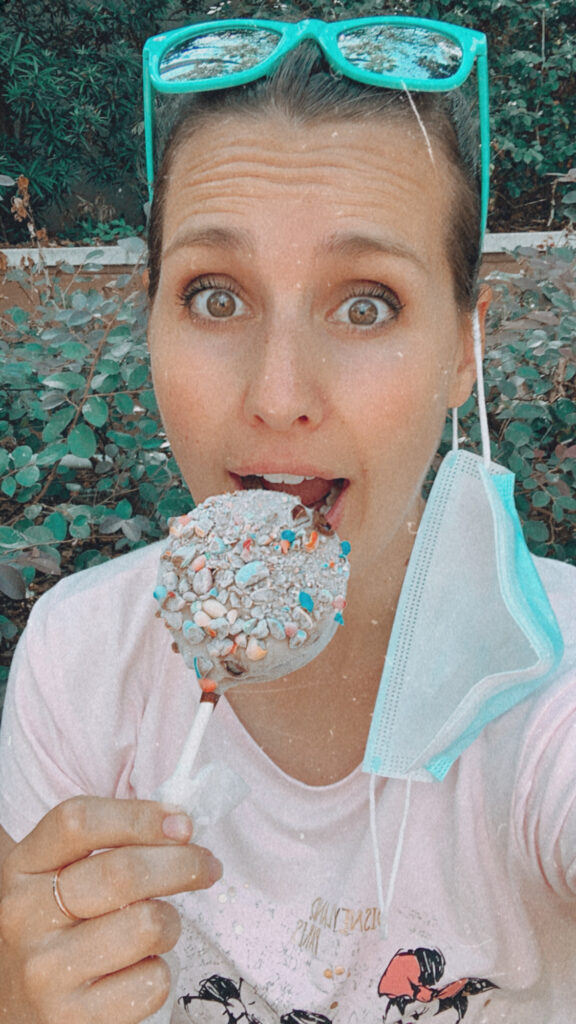 They were extremely strict with wearing the mask and using it properly. If you had it below your nose for even a second there was someone to remind you to put it back on. The only times you were allowed to take it off was while you were eating and you had to be stationary.
Temperature screenings: Everyone entering the park has to get their temperature checked. This did add an extra step to getting into the park so make sure you get there a little earlier. It always seemed to go fast.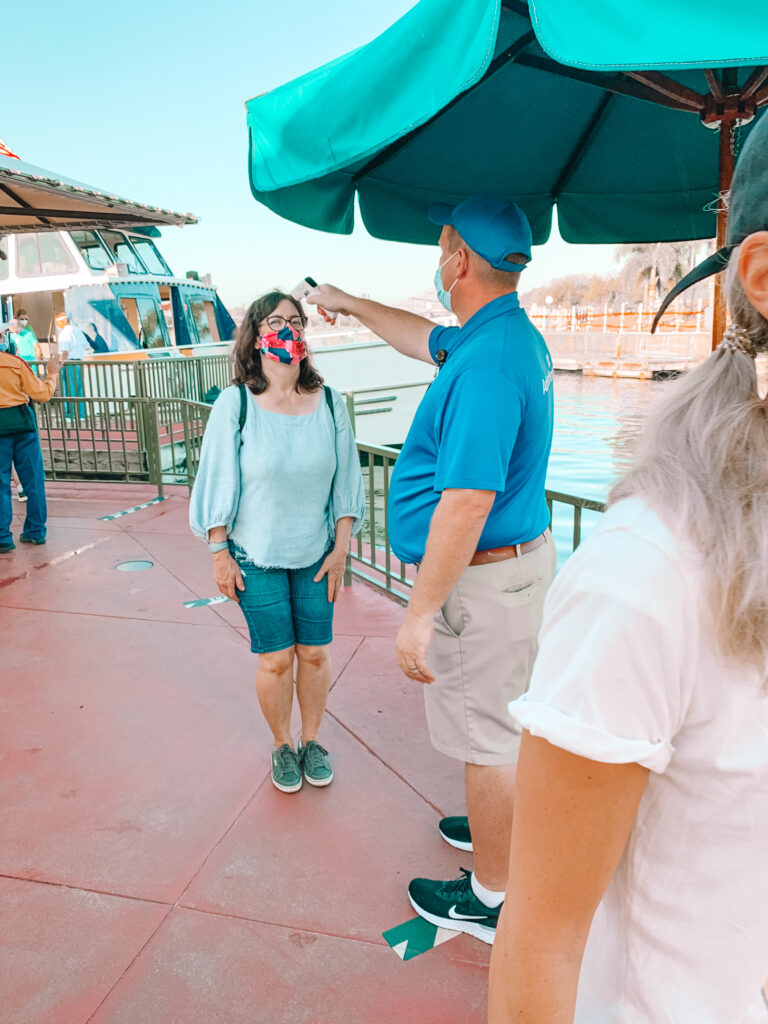 Hand sanitizer everywhere: I would recommend bringing your own, but they do have hand sanitizer dispenser stands everywhere. They even had small hand washing stations where you could wash your hands with soap and water. I liked having my own because it got crowded sometimes after getting off a ride while everyone waited to get hand sanitizer. They had them through out the lines and at the end of every ride.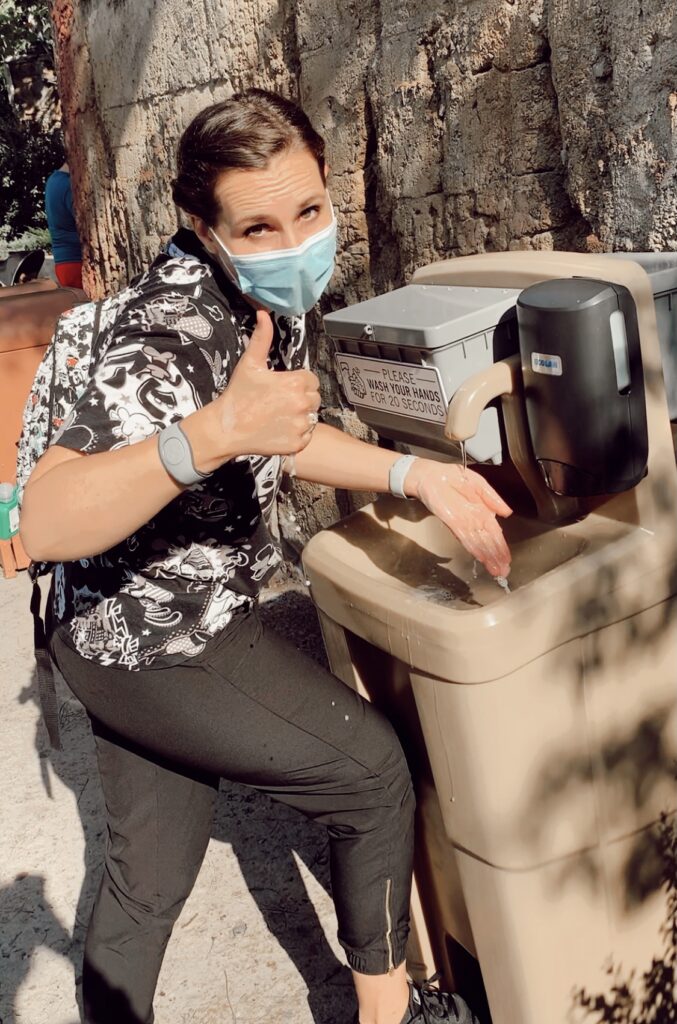 Tables at restaurants: Every restaurant had empty tables next to you so you were never sitting by other people. You have to mobile order all your food and they will assign you seats after you get your food. I actually liked this and we never had a hard time finding a place to eat.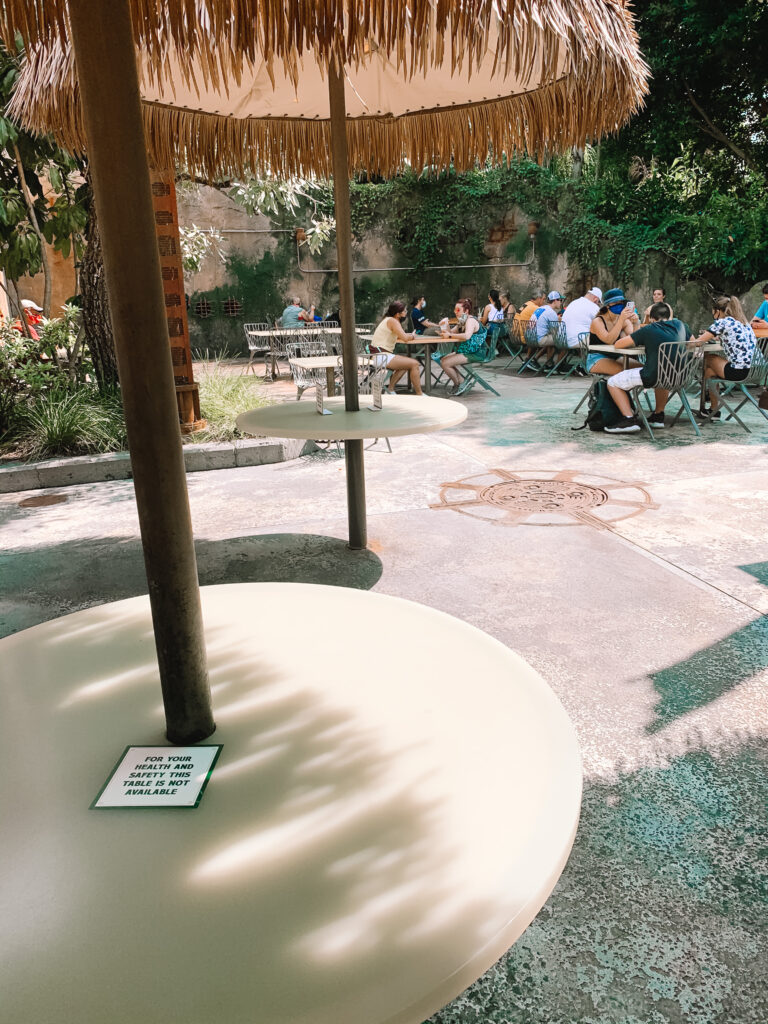 Lines were 6 feet apart: Every line had markers six feet apart so you were never standing by another group of people. It was kinda nice to have space in between other people and I really liked that! They even had walls to divide certain places in the line when where you were close to other people.
Rides social distance: Even the rides had to follow rules so you were never sitting by other people. We went on splash mountain and as you can see from the picture below, they put spaces in between the people in front of us. We even had the falcon all to ourselves which was kinda fun!
Clean rides: They will routinely clean the rides through out the day. While we would be waiting in line we would hear an announcement that they would be cleaning every other cart. This means you would have a little longer of a wait time because the carts getting cleaned would not be able to load people.
Social distancing on buses: They even social distanced on buses and would not fill it to capacity. They had spacers in between seats. You had to wait for the bus driver to seat you and I always felt safe. Just know the buses don't show up until 45 min before the park opens. The hours are different than normal so check again when you get there. Make sure to be early for that first bus because they fill up fast. (this is for Disney resort buses)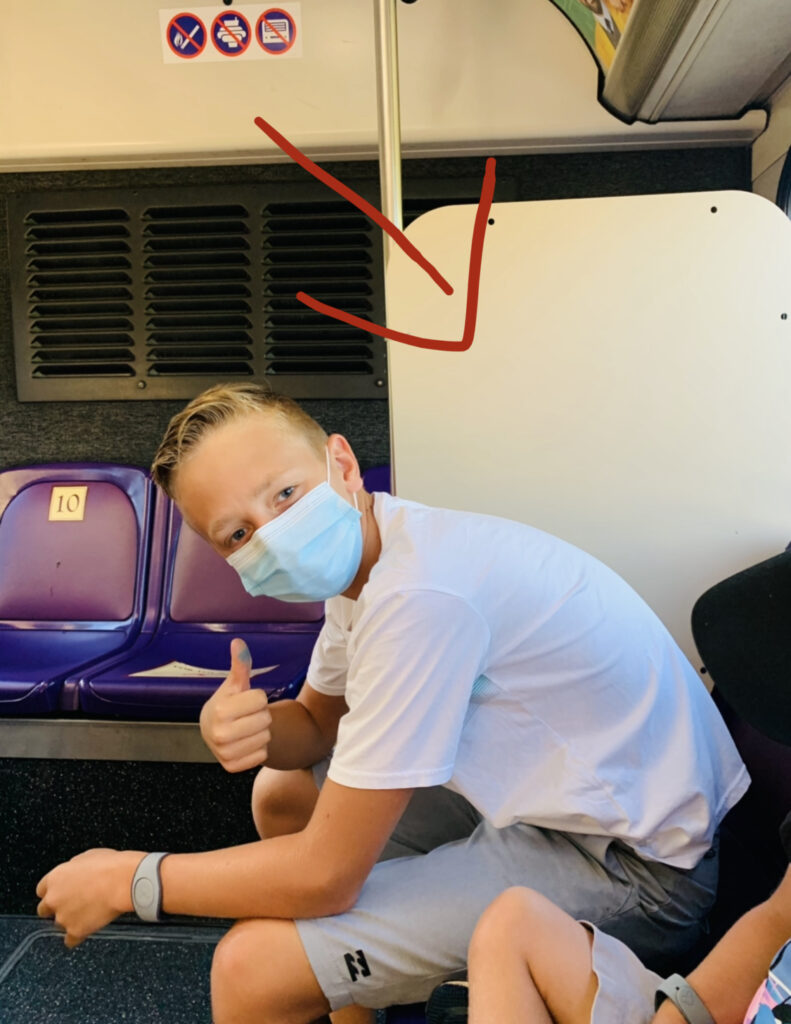 How were the crowds?
Like everyone else I saw the videos on social media of people going in July with no lines and empty streets, so I got excited and booked my trip. Sadly this was not the case when we went in October and it felt crowded at times. The mornings were very crowded, but it died down through out the day. It for sure is not the empty street videos you saw in July.
The lines were long, but we were always moving and it felt faster than it actually was. I timed a lot of the rides to see how accurate the wait times were and they were always at least 15 to 20 min less than what they said.
Was it worth going to Disney World with Covid-19 restrictions?
So given all the changes and new requirements was it worth going to Disney World during Covid-19? If I was considering brining my twin two year old boys I would say it would not be worth it. Since I went with a friend and we had no kids with us, it was fun! It would have been hard trying to convince my kids to keep their mask on all day. It was also a lot of standing and waiting in lines which would also be hard for little kids.
If you have been saving money up to go and this is your one Disney World trip you take every 2 years I would for sure not go. Without fast passes you spend a lot of time standing in lines which is hard for younger kids. You also miss out on parades and shows which really make up some of that Disney magic. The hours are also shorter so its hard to get everything done in one day. I would for sure wait until at least they get fast passes and shows back before going.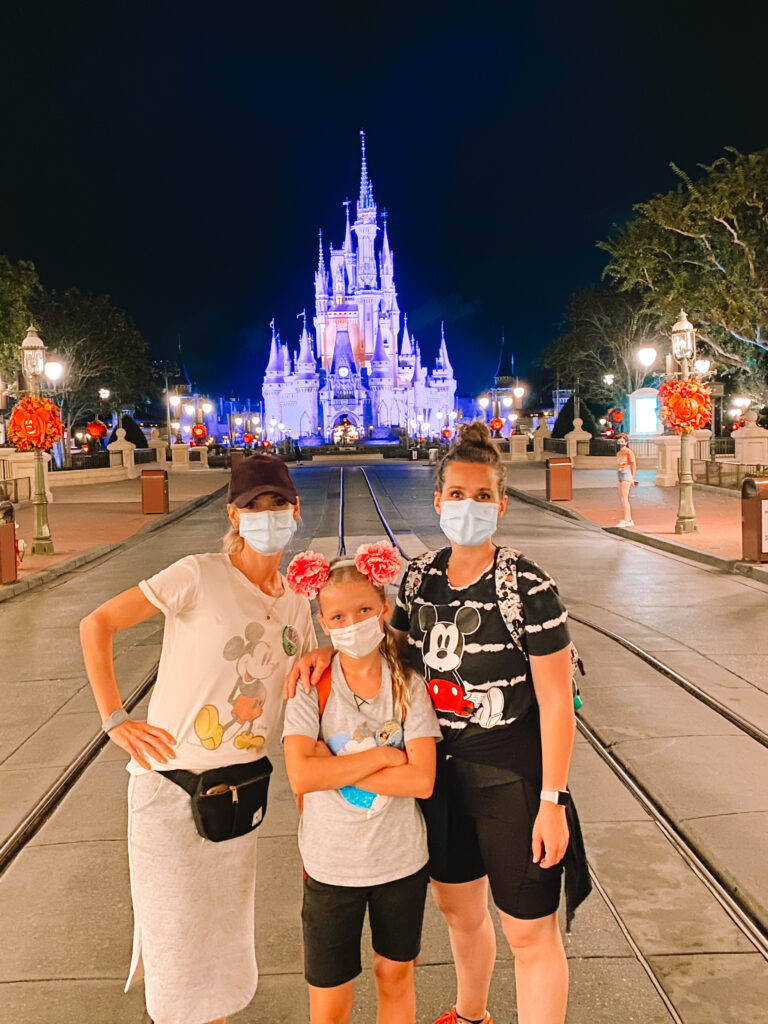 I still had so much fun, but don't expect it to be empty walkways and fast wait times for rides. It was not like that and I'm sure it will continue to stay that way if not get more busy. If you don't mind that and just miss feeling that Disney magic, I would say go!
For those of you that have gone to Disney World during Covid-19 what do you think? Do you think its worth it? Comment below!