DIY Astronaut Baby Photoshoot
I did another baby photoshoot and this might be my new favorite. I thought it would be fun to do a astronaut picture in honor of the 50th anniversary of the first man on the moon. I included all the details below of how I put this adorable picture together!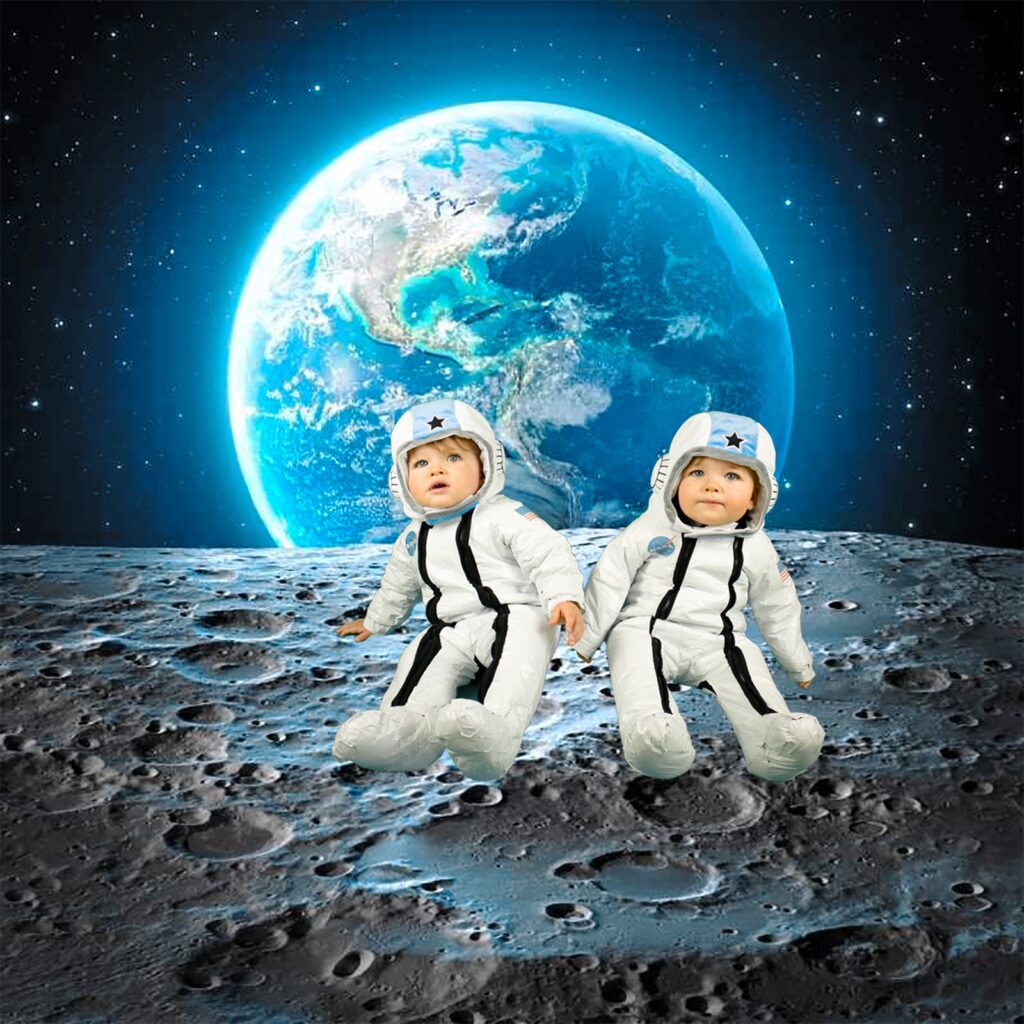 Here all the things you will need to recreate your astronaut baby photoshoot:
An old winter jumpsuit
White Duck tape
Space Helmet
Photoshop or Green Screen App
Outfit
The first item to complete this baby photoshoot is the outfit. This was the easiest costume I've done for one of my baby photoshoots. I used the boys winter jumpsuits for the space suit. If you don't have a jumpsuit you can use a puffy jacket and snow pants. I used white duck tape and with long strips covered the surface of the suit. As you can see in the second picture I left the back undone. I knew that part wouldn't show in the picture and didn't want to waste tape finishing the whole thing.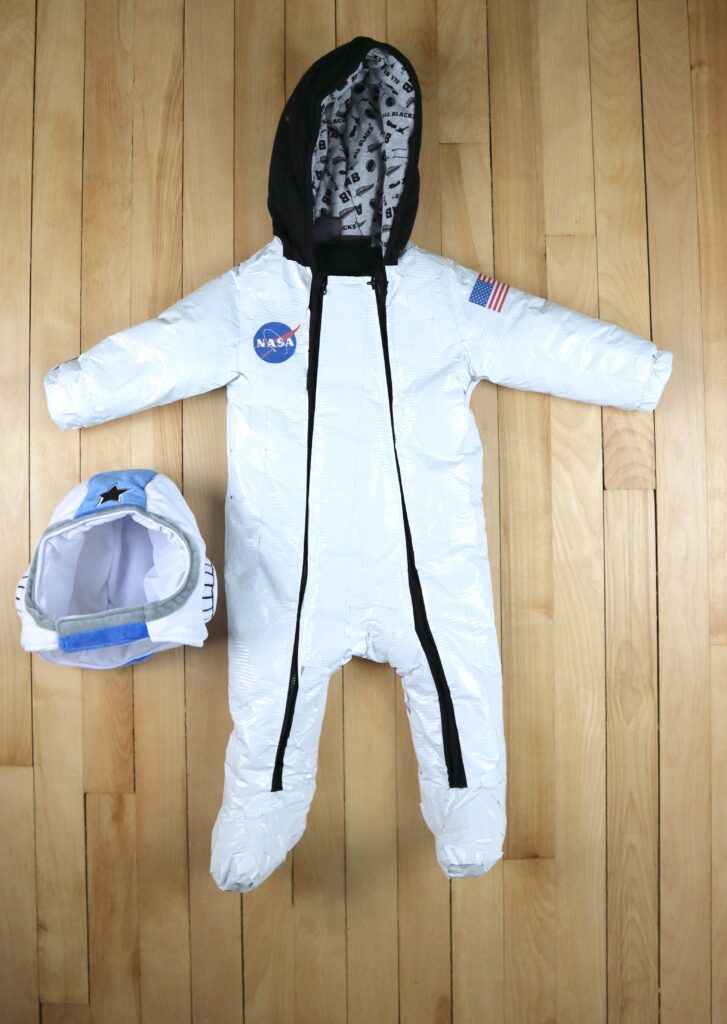 The space helmets was from the clearance section at JCPenney. I looked online and you can buy fabric space helmets on amazon as well.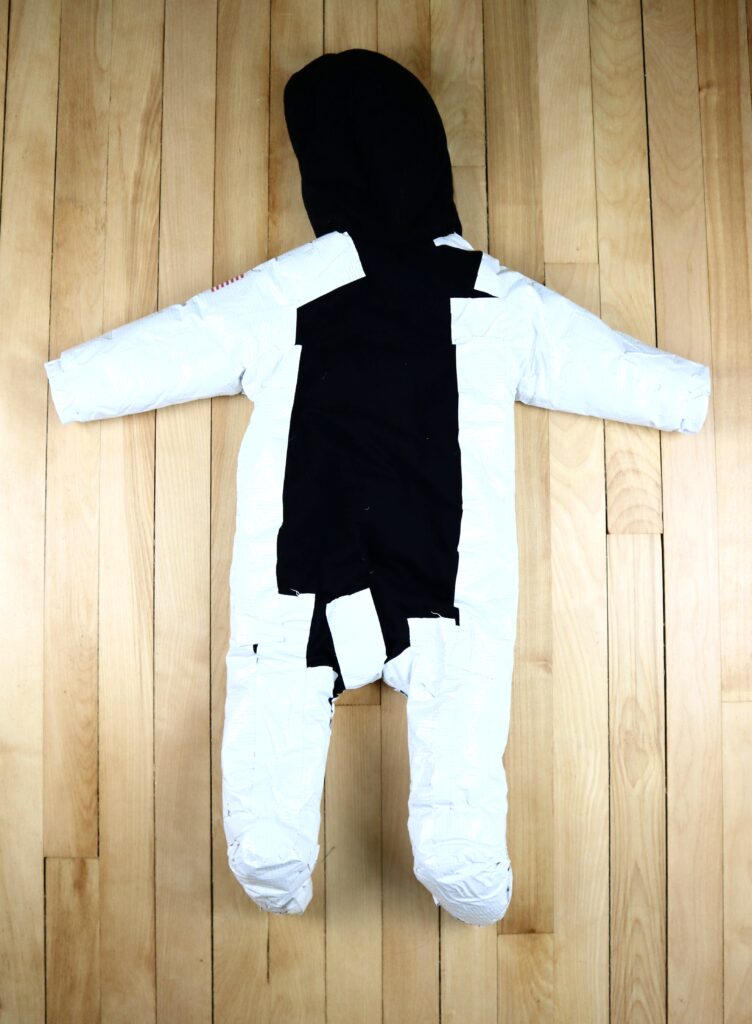 The last thing I needed to complete this baby astronaut costume was the logos. I went to google images and searched "nasa logo transparent". I copied the imagine onto a word document and adjusted the size. After printing the logo I cut it out and used clear tape to attach the logo onto the suit.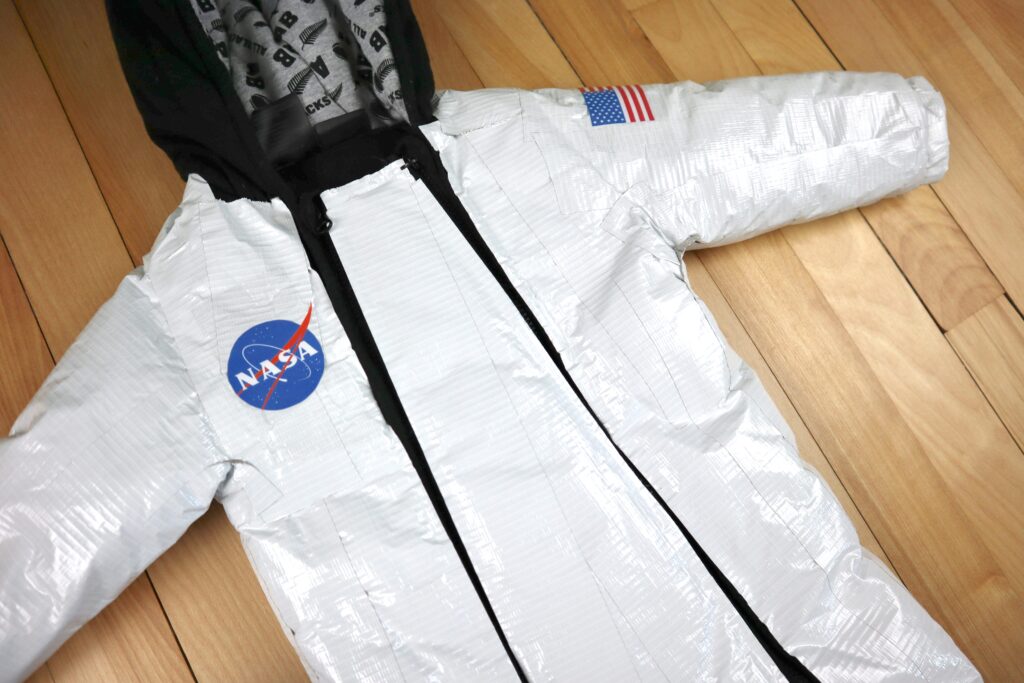 Background
The second item to complete this baby photoshoot is the green screen backdrop. I knew it would be hard to recreate a space background so I thought I would give the green screen a try. With a green screen you can photoshoot any image you want behind your object. It really gives you endless possibilities of the type of pictures you can recreate.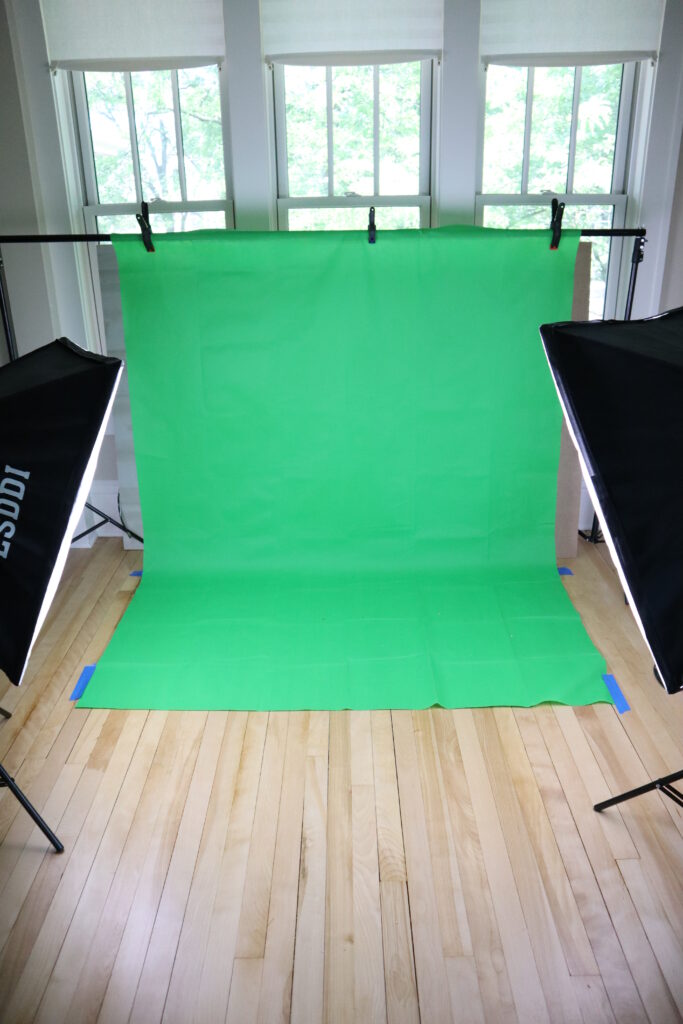 Tips Using A Green Screen Backdrop:
Tip 1: Make sure the object or person is not wearing green. It will blend in with the backdrop and won't work when you go to edit the picture.
Tip 2: Make sure to get all the wrinkles out of the backdrop so the image will be more clear. You want to avoid any shadows. I first iron the sheet and after I hang it up and spray it with water. After you let it dry the wrinkles should be gone.
Tip 3: The third tip is lighting. You want to make sure you have enough light to prevent shadows. You don't want any shadows showing or it won't look as real when you go to edit.
Tip 4: Practice with an object before you take pictures with people. I changed settings on my camera and made sure everything looked okay.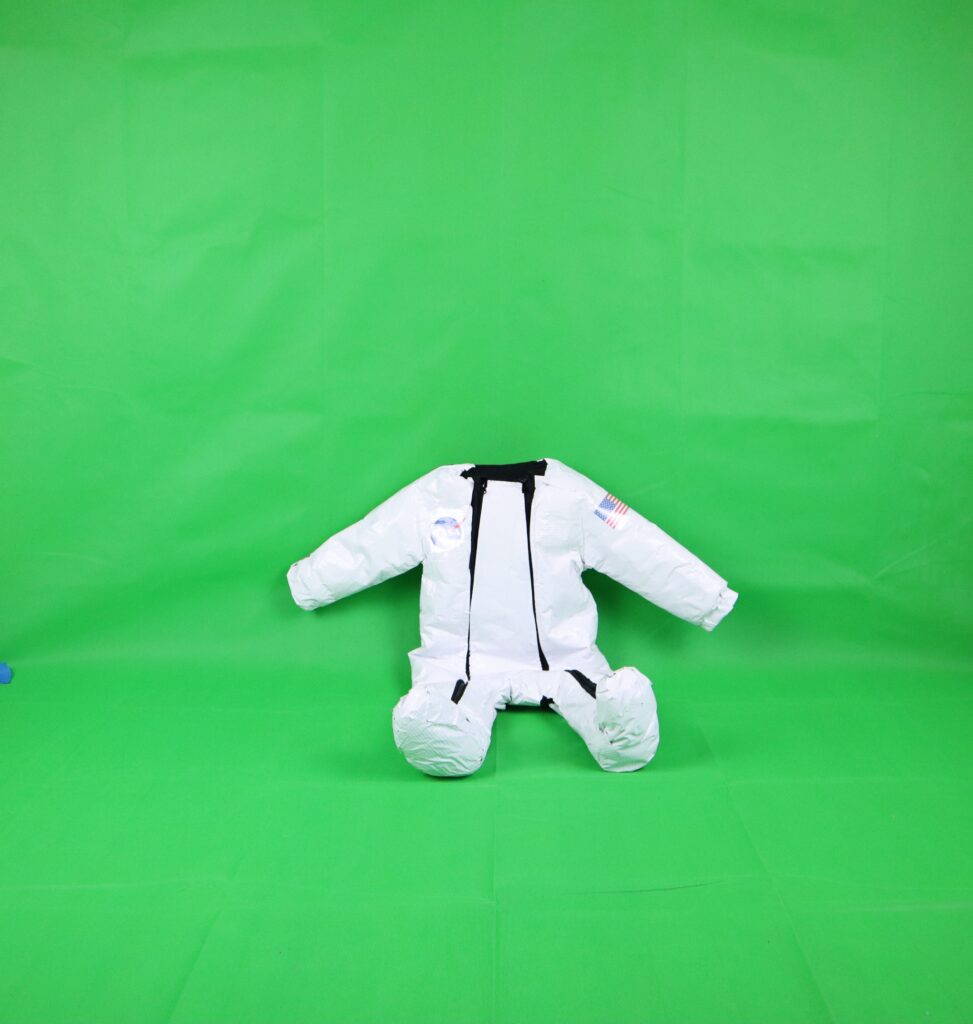 Editing Green Screen Picture
After you take the picture you will need to edit in a background image. There are two options to edit in a background image. You can use an app or you can use Adobe Photoshop. The app cost $3 and Adobe Photoshop cost $240 a year. You may already have the adobe program, but if not I would go with the app.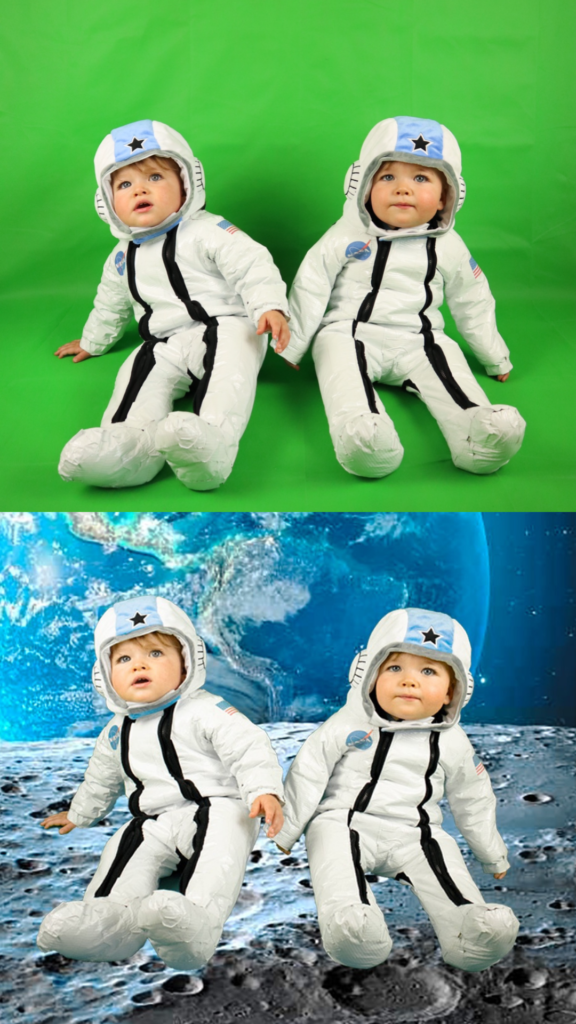 The Green Screen by Do Ink App
The Green Screen By Do Ink app is the way to go if you want an easy and cheap way to edit your picture. It does cost money, but worth it for a cute picture and more fun baby photoshoots in the future.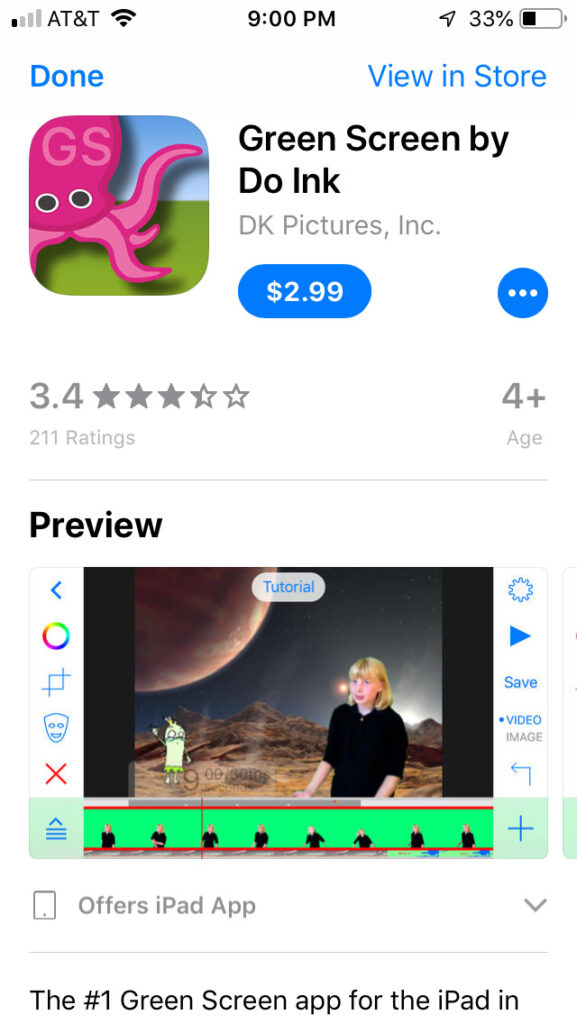 Adobe Photoshop
The Adobe Photoshop is a great tool if you take a lot of pictures and you edit frequently. It does cost $240 a year so I suggest only paying for this if you take a lot of pictures.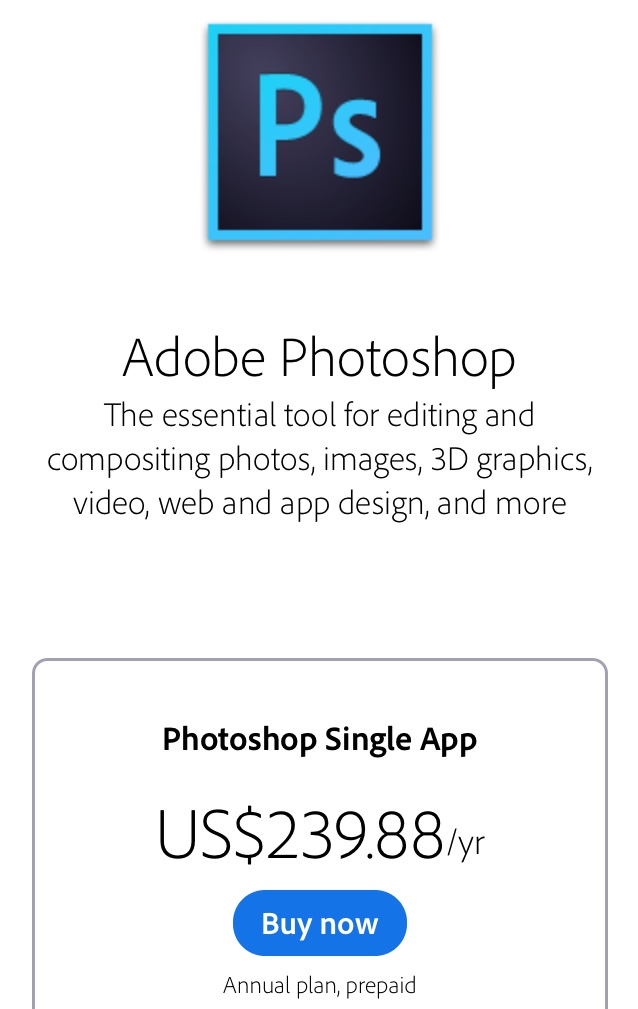 You can look for any background image you want on google images. I typed in space background picture in the search bar and got a lot of options. Once you find the picture you want, save it to your computer or phone. You then use your green screen picture and your background picture to make your astronaut baby photo. You can find a lot of tutorials on youtube on how to add a background picture using adobe photoshop.
This post may contain affiliate links. See my Full Disclosure for further details.